KidRated Blog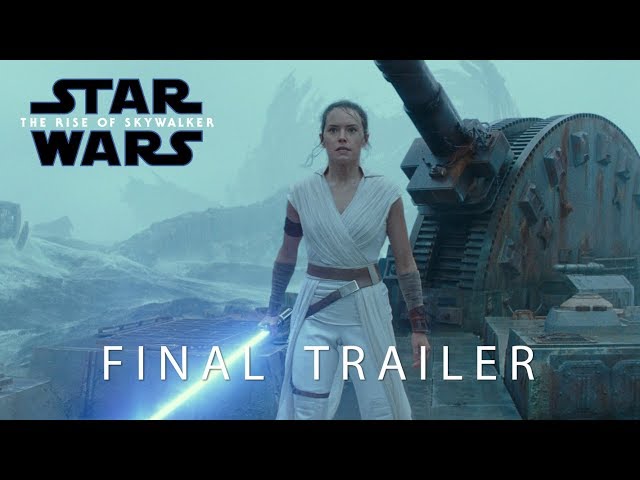 I Am Your Father! Dad & Daughter Rate Star Wars
Published: 8th December 2016
To celebrate the release of Star Wars: The Rise of Skywalker, Camilla and her dad have joined forces once again to explain what it's like to only have seen Star Wars when you are a grown up. 
Camilla's View
Last summer, I made a fatal mistake. I booked the wrong plane home from my summer holiday meaning that my boyfriend and I had eight whole hours to kill in a tiny airport miles away from civilisation.
The airport's one saving grace was free wifi. And so with literally hours to spare, my boyfriend said he would find a film for us to stream while I went to get some food. I returned to see the fateful yellow lettered crawl filling the laptop screen. It was sabotage!  This was revenge for booking the wrong flight. I was being forced to watch a film franchise that I had so far happily avoided for my entire life: Star Wars.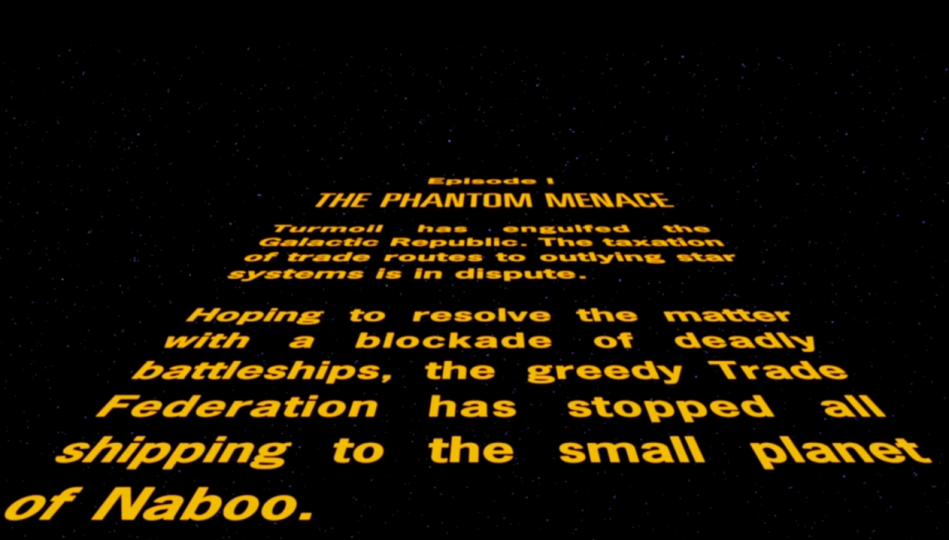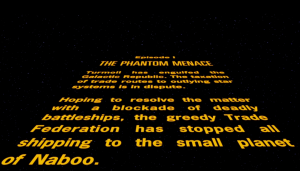 I had grown up believing that Star Wars wasn't for me. When it comes to sentence structure I prefer the traditional: subject verb object. Ugly alien creatures and robots just weren't my thing. And besides I knew Darth Vader was Luke's father so what was the point in watching 12 hours of a franchise? When I confessed this to Team KidRated (everything stops at KR HQ when a new Star Wars trailer comes out) CEO Simon looked close to tears.
We started with the Phantom Menace – an unpopular place to start, but one that holds a special place in my boyfriend's heart due to the fact that it was the film that got him hooked aged 6 in 1999. I had great fun saying things like, "ooh that Anakin, I think he might turn bad at some point, and maybe have some kids," and "that's the guy who street performers dress up as outside the National Gallery!" while pointing at Yoda. But soon, I was too sucked into the galaxy far far away.
I watched them all and I'm even considering seeing The Rise of Skywalker at the IMAX.
Star Wars is utterly silly, the special effects are as clunky as the Hayden Christensen and Natalie Portman falling in love scenes, but it's also loads of fun. Who wouldn't want to join Han Solo and Chewie in the Millennium Falcon? Plus Simon KidRated's CEO can look at me in the eye again.
Camilla's (big) KidRating: 8
Dad's View
I was a 20 year-old student when the first film in the Star Wars series opened in 1977. The hype was massive. The world seemed obsessed with the tale of the fight between good and evil in a fictional galaxy far far away.
The world, that is, apart from the bubble in which I dwelt.
I cannot deny that I was curious about the phenomenon that was occurring and one evening, in late 1977 or early 1978, alone and on an impulse, I popped into a cinema and into the world of Luke Skywalker and Han Solo.
It left me cold. I was disappointed and underwhelmed. Indeed, it left me so cold that I allowed the next five films to pass me by. I never bought boxed sets to show to my children over Christmas. I never declared myself a Jedi knight on my census form. The whole Star Wars obsession was a mystery to me.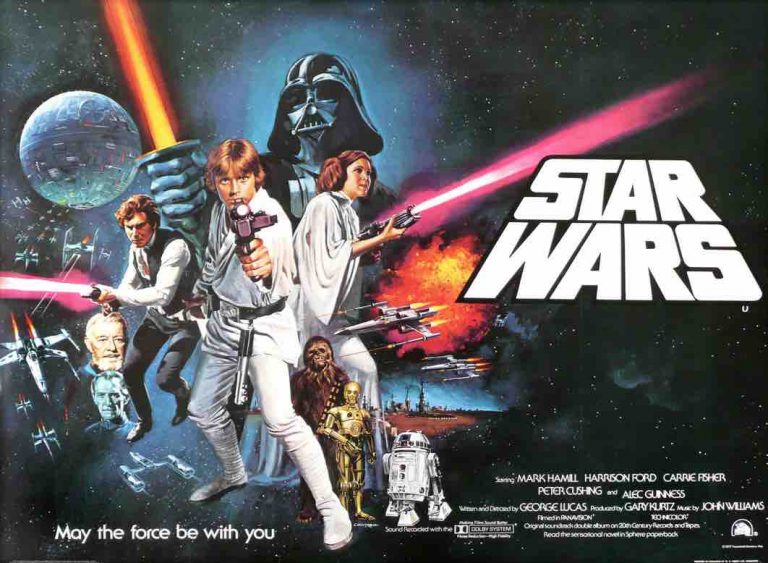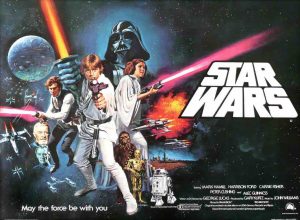 With the advent of the release of the ninth film, The Rise of Skywalker, the hype has returned. Today, rather than the novelty of 1977, it has returned with the force of a cultural icon ingrained in the imagination of anyone aged under 50.
As a 58 year-old, I became curious once more. I knew that I was missing out, at least in my comprehension of numerous allusions to characters and events that are scattered through our lives in the same way that classical and religious allusions are scattered through TS Eliot's Wasteland.
To comprehend modern life, I needed to understand Star Wars and I wondered if Star Wars offered something more besides.
So, I arrived home on Friday armed with the entire series of six movies generously lent by a young colleague and on Saturday, having taken advice on the order to view them, I started watching.
Three films on Saturday; 4, 5 and 1 and three on Sunday; 2, 3 and 6 and I had done it. It was an endurance event but I had watched every minute of the pre- Force Awakens Star Wars franchise. I knew what everyone was on about.
But perhaps I didn't.
I was watching them as a cynical man in late middle age and not as a wide eyed child. Today, if I see repeats of Thunderbirds, I see the strings on the puppets and not the fantasy world that the Andersons created. I did not lose myself in wonder in that galaxy far far away but viewed the film through critical eyes.
What I saw was a rather banal tale interspersed with some spectacular special effects that would have been far more impressive on a big screen with surround sound and even better in an IMAX.
Banality is not a problem. Some of our greatest cultural icons are banal. Most opera is based upon banal tales raised by uplifting music and, with its special effects, Star Wars achieved something similar. Sadly, I am not an opera buff.
At the end of the weekend, I felt as I might have been I had been eating nothing but chocolate. A few moments of enjoyment as it passed my lips but, overall, a feeling of stodginess and lack of nutrition.
I had learned quite a bit. I now know who Yoda is and why references to Jabba the Hutt are best avoided. I see why people celebrate on the fourth of May and understand the concept of a Jedi Knight.
I will never be a Star Wars aficionado. To be one, it is probably necessary to have been brought up on Star Wars from an early age. I won't be rushing to see the seventh film but, may, in a few years' time, binge on the next three episodes one wet and windy winter weekend.
Dad Rating: 6
---
To see the real KidRated review of Star Wars: The Force Awakens, click here. 
Don't forget you can also visit the Star Wars Experience at Madame Tussauds London.