KidRated Blog
Get Yourself Connected to Diversity
Published: 8th April 2022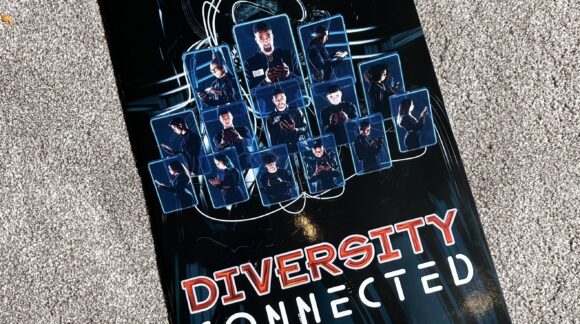 So, I saw Diversity perform last night at the London Palladium. I hadn't planned to go, I was invited at the last minute by a friend who looks after Ashley Banjo. I've never seen Diversity perform live before because West End theatre trips are expensive and so if I go, I try and catch a big star in a big play. But I've never ever seen a show, got home and immediately written a review about it without being asked, so why did it happen last night? Because this is a show that really needs discussing and really needs seeing.
But first lets go back a little…back before Mr Cameron unleashed the dogs of Brexit in an effort to placate the right-wing zealots in his party and in doing so divided us into a nation of Leavers Vs Remainers.
So back before then. Remember?
Diversity wasn't a trendy watchword back then. It didn't conjure up images of companies falling over each other to show how inclusive they were. Or lazy articles by even lazier journalists dismissing people who were calling out for equality as "woke" or "snowflakes". This was even before underrepresented groups were being invited to not just sit at the table but to actually participate whilst there in active roles making genuine decisions.
No, if you talked about Diversity back in 2009 you were talking about these guys – a street dance crew. In fact, I bet that for many people, the first time they heard the word "diversity" being used repeatedly it was by the media as we followed the fortunes of Ashley and his crew storming the Britain's Got Talent auditions.
It's a long time ago so you'll be forgiven if you don't remember but here's a memory jog for you –  they won that year, beating Susan Boyle into second place and one of the judges was Piers Morgan.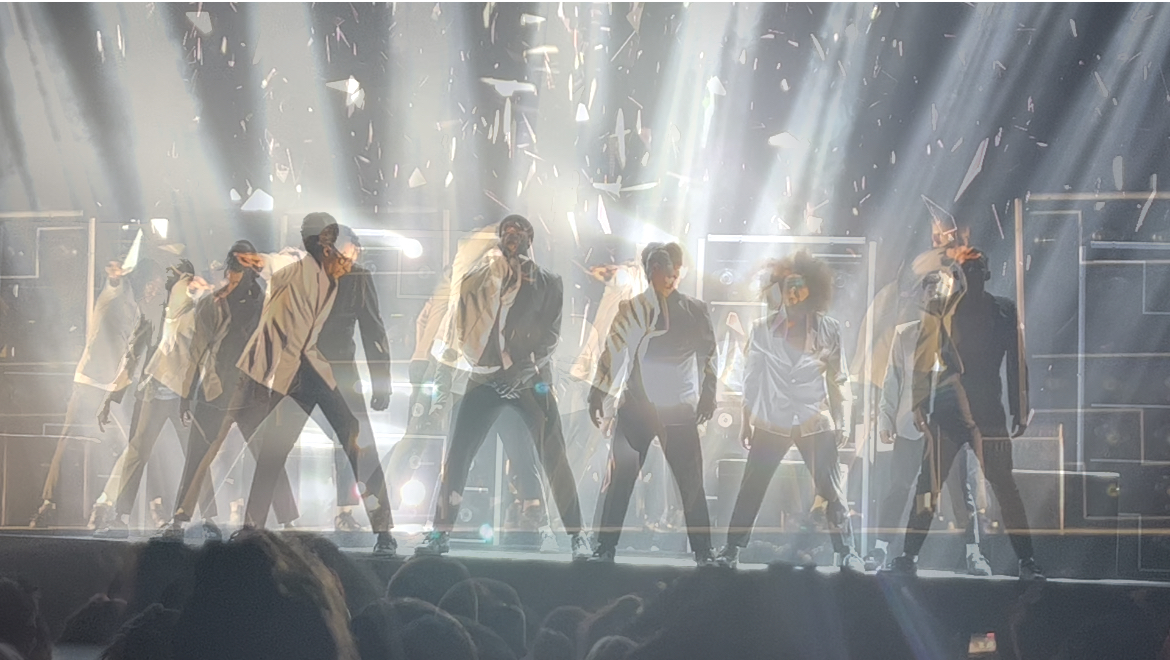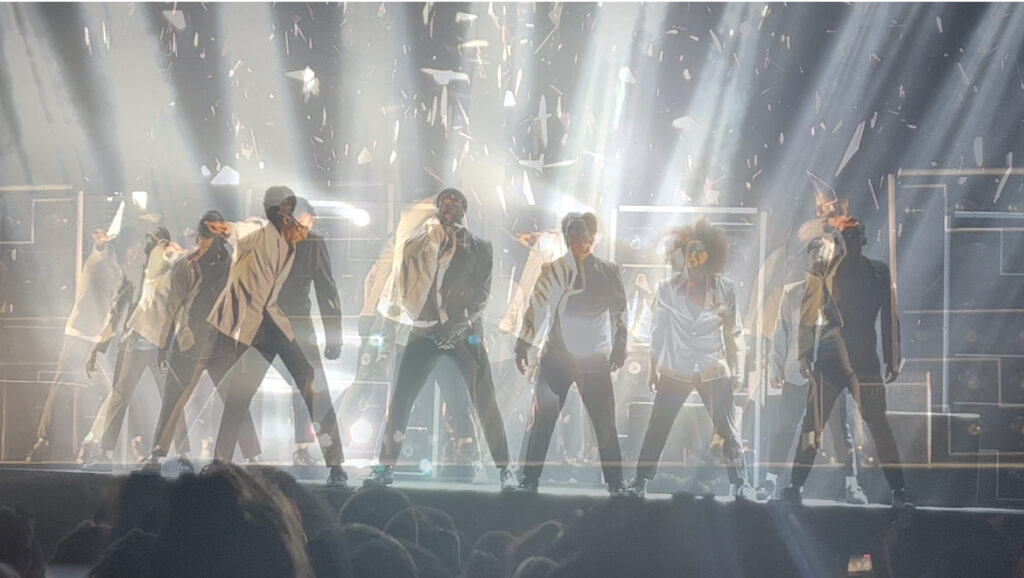 As Ashley recounts in Connected – their exhilarating, jaw-dropping and emotional rollercoaster of a show – it was a victory that literally changed their lives. 
Not only did Diversity arguably help the nation's street dance clubs recruit millions of eager young kids to their ranks but they went on to perform for world leaders and royalty whilst simultaneously touring the UK, amassing fans wherever they went.
And it wasn't long before several individual members landed successful careers as presenters and broadcasters. Diversity were a British phenemenon – loved by all.
And looking at them you had to agree they were the very definition of "diverse". Not only were they comprised of a range of ages, they were also different colours, shapes and sizes.
In fact the only thing they really had in common were their backgrounds. They were, and still remain, a melting pot of multi-cultural talent. A bunch of hard-working kids who came from hard-working, supportive and loving families, all connected by a love of music, dance and a burning desire to be the best. 
So that's the "Diversity "backstory" – which contextualises them today and helps you understand why this is such a brilliant show.
What makes them even more amazing is in the 13 years Diversity have been together, they've managed to keep the group going as an entity –  refilling vacancies as members depart and welcoming new, exciting and gifted talent into their ranks.
Watching them in action at the Palladium the first thing you're struck by is their athleticism. They throw their bodies around the stage and perform backflips from standing starts, careering through the air with the grace and agility of Olympic gymnasts.
The second thing you're struck by is their sheer force of personality. They may be dancing but they also convey mischief, humour, tenderness, anger and defiance. And, on the stage, when they're together there are no egos on display, even though some of them are more famous than others. They're a team, a collective, a family, a gang. And what made them successful back in 2009 is still there today which you not only see, you feel.
And as you watch you realise they've still stayed true to their roots. It may sound corny but their diversity is their strength and it's totally instinctive because it's in their DNA. So when they include beautiful choreography between a same-sex couple it doesn't feel like a "Strictly Moment", it just feels natural and it just looks beautiful.
In fact it's testament to what they do, that they can so easily slip into a routine that pays tribute to the dancing of Michael Jackson.
They don't stop to debate the politics of whether or not they should be enjoying or utilising the music of a controversial star, because it's not about that. It's simply about the joy and respect they have for  dance, their love of music and the connection it creates between both them as performers and us as their audience.
So you sit there, stunned and spellbound as pounding track gives way to pounding track and props and costumes appear and disappear in a blur. And when you do finally manage to stop and take a breath you're hit with video footage of Ashley's newborn baby in a video he sent his mum during lockdown, making you want to cry along with her. But, before you reach for the tissues, they're all back again for another amazing routine.
Finally, the first half ends with the male members dancing a routine that ends in wet T-shirts being ripped off, muscles being rippled and most of the female members of the audience needing a cold shower whilst us men sit there making mental notes to resurrect that lapsed gym membership.
In the second half when they reprise THAT dance, you not only marvel at how simple, beautiful, brave and powerful their Black Lives Matter tribute was, but, you're left wondering just who was so offended that they felt they had a right to complain and condemn.
Revisiting the routine a year later it's blatantly obvious that it was never a clumsy political act by a bunch of opportunists, but a heartfelt artistic protest by a group who have quite literally been championing diversity and inclusiveness since they formed back in 2007. It's their name for God's sake!
The fact that grown-ass adults found both the time and the negative energy to spitefully complain to a TV watchdog and then viciously attack these kids directly and on social media, injects another brilliantly emotional moment into proceedings as Perri and Jordan recollect how they were effected by the experience.
This is a big and ambitious show about Connectivity – a huge and all encompassing theme and, yes Ashley's script, can be a tiny bit clunky at times but who cares? All I saw was a totally committed six foot, six inch father of two in his mid 30s with a body like a condom stuffed with walnuts still bringing it – with moves and choreography that will make you look at whoever is sat next to you and just mouth the word "WOW".
And nobody can accuse him of resting on his laurels. Mr Banjo is still very much a pioneer, pushing the boundaries of what both he and his crew can do on stage. Seriously, it's not every day you get to see a man deliver a thrilling solo dance routine surrounded by nine flying drones and actually cause one to give up!!
As I said at the start, I didn't expect so see Diversity this week and I certainly didn't expect to be so moved that I'd write this review. But it's been a long time since I've been to a West End show where the audience mirrors the people on stage. A diverse crowd comprised of different ages, shapes, sizes, colours and sexes – all totally in awe of what they are witnessing and totally in love with the people who are performing for them.
Catch it if you can!