KidRated Blog
Empty Pocket Guide to the Cinema
Published: 17th February 2020
If there's one things we can predict about the weather, it's that it will be unpredictable. Which is why everyone needs to know a good cinema. Even Alvin and the Chipmunks at the warm cosy multiplex is preferable to being drenched by the rain and swept across the local park by the wind.
But with prices nudging the £20 mark (even before you bought the popcorn, slushies and the other nutrition-less snacks in the foyer) it's tempting to stay inside and watch yet another Netflix marathon.
Luckily, guest blogger Empty Pocket Lisa has some blockbuster advice.
---
When did going to the pictures become so expensive? And how can some bits of popped corn covered with a bit of sugar cost £6? And if you drink that massive cup of cola there's no way you'll be able to sit through a 3 hour film.
My tips are to take your own snacks, seriously it's the same popcorn that you buy in shops just taken from packet and warmed up. If you have your own 3d glasses then also taken them, clearly only when going to watch a 3D film. 
Here are the best deals I have found in London so you can get more films for your money.
---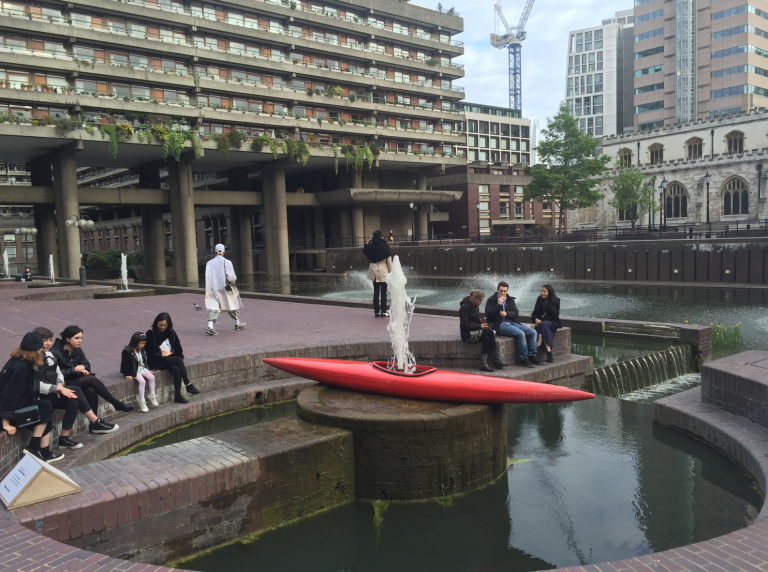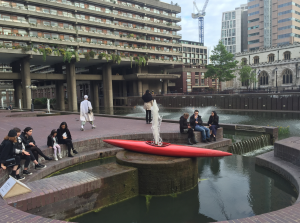 A cinema based in the Barbican Centre in East London. Every Monday you can get tickets for £6.  If you are 16-25 you can join 'Young Barbican' for free and get £5 cinema tickets Monday – Thursday.  Student can get £5 tickets on Mondays. There are mother and babies screenings for £6 where the sound is turned down lower the lights up higher. Barbican residents can get 2-4-1 tickets on Sundays to new releases.  On Saturdays you can get £2 tickets for kids' screenings at Framed Film Club.  They also have a great cinema cafe where you can buy coffee, food and alcoholic beverages. They sell retro sweets and you can get 4 hours of unlimited coffee for £6.
---
When you register online for mycineworld and book tickets online you save 10% on tickets.  If you are a regular cinema goer and like to see as many new releases as you can it would be worth getting a monthly pass.  Pay £16.90 for unlimited films at Cineworld, to include the Central London cinema it's £19.90. This pass is perfect if you love going to films, especially to the same one more than once. If you go just twice a month then you will be saving money as the average ticket is £12 now. You also save 10% on food and drink, get discounts on non film screenings and get local discounts.
---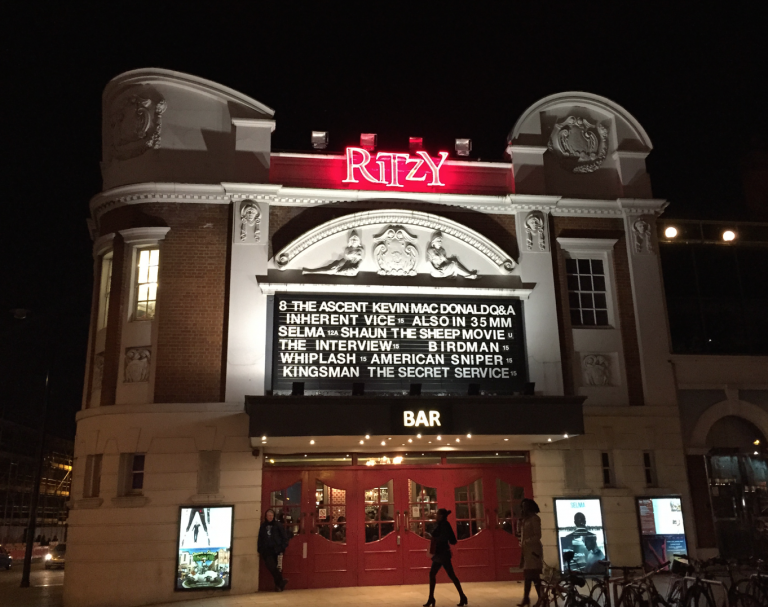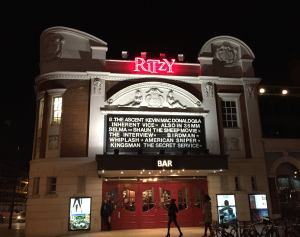 There are cinemas in Clapham, Greenwich, Hackney, Brixton and Crouch End, find out if there's a cinema near you here. Membership to your local Picturehouse cinema costs £55 or £50 for a retired person and £15 for a student. It includes 4 tickets free worth £50, so you'd practically recuperate the fee instantly. You also get £2 discount on tickets, 10% off food and drink, discounts at all other Picturehouse cinemas and discounts to some local bars and restaurants.
If you are over 60 you can join the Silver Screen Club. There are £5 film screenings including free tea and coffee.  Students can join the Slackers Club for free and watch a free film at a special screening every month.
If you have children there are £1.50 film screenings on Saturdays.  On Wednesdays there is Toddler Time for preschool children and their parents and carers. It is free to join the club. Tickets cost £3 per child and adults go FREE.  Some Picturehouse cinemas also run autism friendly screenings for £3. 
---
OK, OK. This one is more expensive as it's Central London but it's very pretty, a great place for freelancers to work, and membership gets you some great discounts. Individual membership is £75 and joint is £140. This includes 4 free tickets per member, which is impressive considering tickets at this cinema cost up to £18. You then get up to £3 off per ticket purchased, £2 off other Picturehouse Cinemas, priority booking, 10% food and drink, 20% off Jamesons whiskey and 2 free drinks on sign up, exclusive members free previews and the piece de resistance is access to the member's bar and terrace with up to three guests, you do need a cinema ticket if you want to buy alcohol. There are also membership discounts with selected partners including Giraffe, Gourmet Burger Kitchen and Hotel Chocolat. So you could recoup your fees pretty quickly.  They hold Discover Tuesday Screenings, Vintage Sundays and Culture Shock screenings for £8 per ticket, usual price is £18.  All Monday and Tuesday to Sunday matinees until 5pm are £13, instead of the usual £18.
If you are over 60 you can take advantage of the Silver Screen Club. Screenings are £8 and include tea, coffee and homemade biscuits.
Carers can apply for a free carers card whcih entitles them to free entry and make it easy to claim their discounted ticket.
This is a great cinema with a beautiful cafe, bar and restaurant. The food is amazing, and not too expensive. There is also free wifi and charging units are available for phones in the downstairs cafe and bar.
---
93-95 Mile End Road, Whitechapel, E1 4UJ
A cinema based in Whitechapel with a fantastic entertainment heritage. Free arts events take place in their cinema bar, Bar Paragon.
On Monday and Wednesday tickets are priced at £4. On Tuesday and Thursday they're £7.50 and they cost £9 Friday to Sunday. Student tickets are £6.  Kids and senior tickets are £4. 
Studio 5 is Genesis's luxury cinema. Special tickets are £8 on Monday and Wednesday, £11.50 Tuesday and Thursday and £13.50 from Friday to Sunday.  You can get an unlimited pass for £25 a month or £20 for a student pass. If you love going to the cinema at the weekend, this is the cheapest option.
---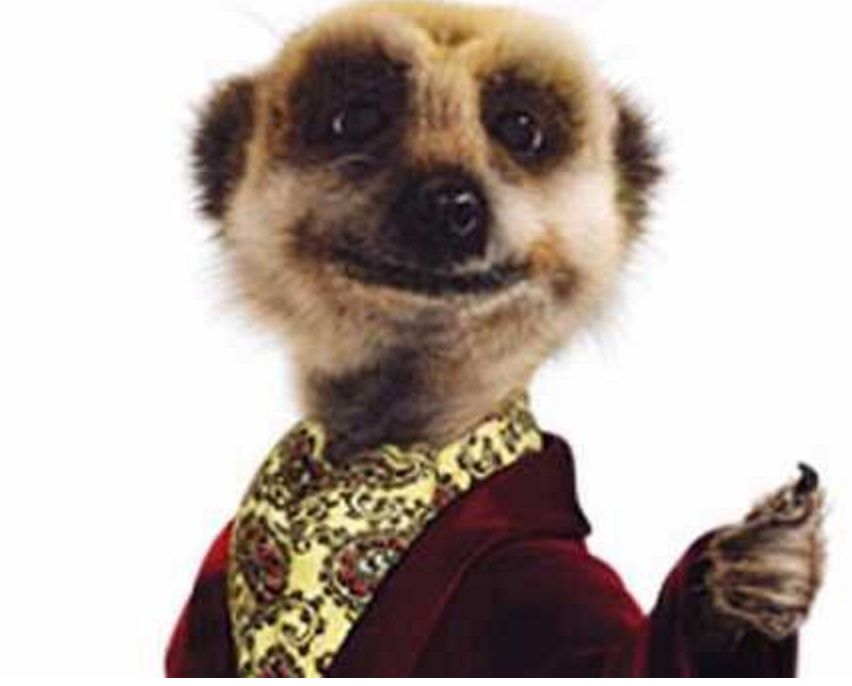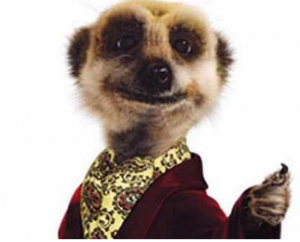 Those annoyingly loveable adverts are now the saviour of what used to be Orange Wednesdays, but you can now also go on a Tuesday instead! Buy your insurance through comparison site comparethemarket.com and get 2-4-1 cinema tickets on Tuesdays and Wednesdays for a year. This includes even one day insurance.
---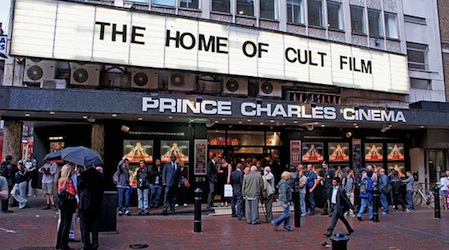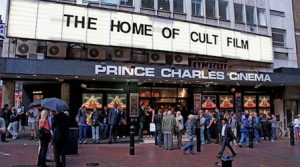 7 Leicester Place, WC2H 7BY
Membership £10 a year or £50 for life. Membership gets your discounted tickets, 10% off the local bar, local discounts and priority booking.   This is the cinema that brings you all the 'Sing-a-Long-a' fun from Grease to the Sound of Music to current kids' favourite Frozen.  The cinema, even to non members, is still cheaper than all the other cinemas in the West End. Tickets are £8 for weekday matinees and £4 for members. Evenings and weekends are £11.50, £8.50 for members, seasonal films £7.50, £5 for members and all singalong films are £15.
---
95a Rye Lane, SE15 4ST
One of the cheapest cinemas in this town! All tickets are £4.99 all day and £5.99 for 3D films. They have screenings for parents with children under 1 every Thursday at 11:30am costing £4.99 including refreshments.
---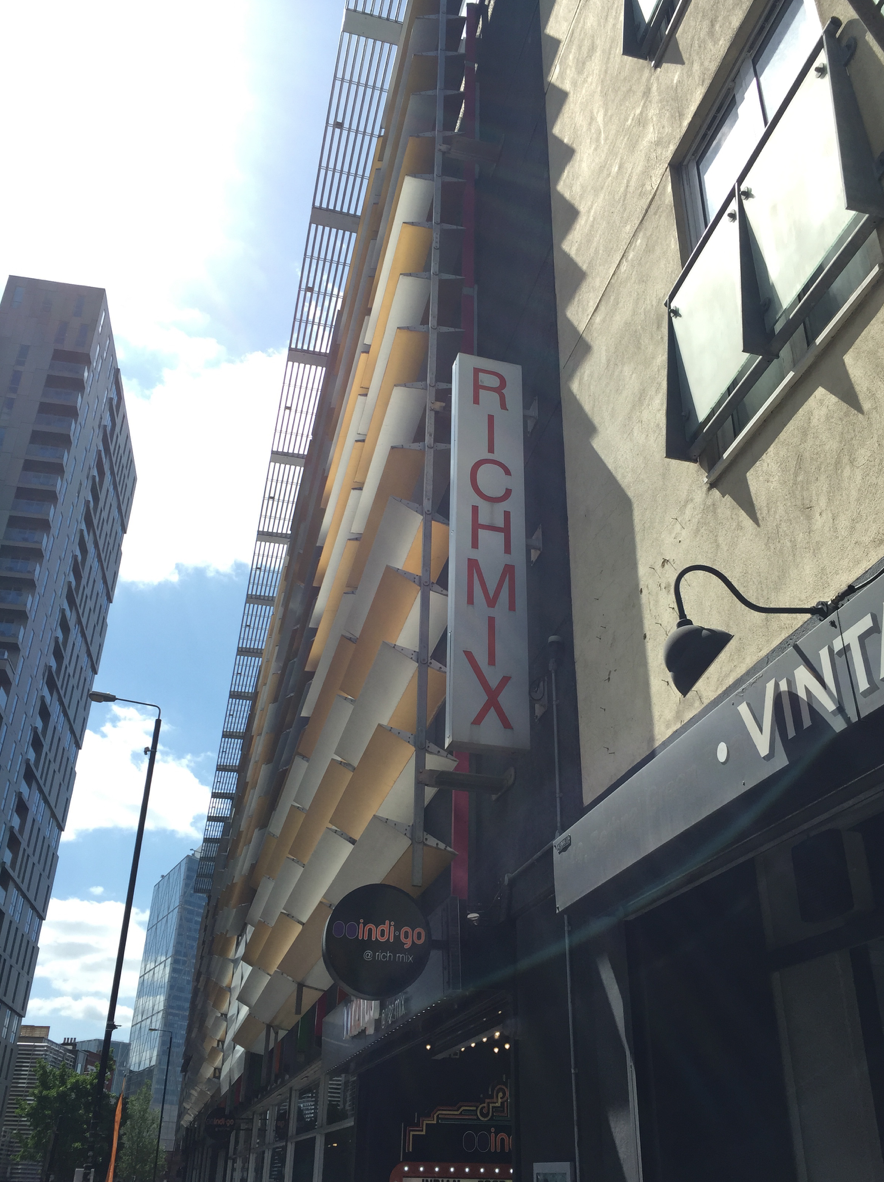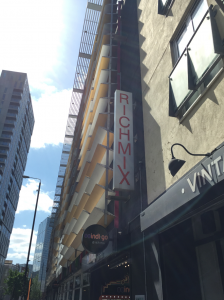 35-47 Bethnal Green Road, E1 6LA
RICHMIX is a charity and enterprise offering dance, music, theatre, comedy and screenings. Membership costs £30 or £45 for joint membership. You get two free cinema tickets on a single membership and four free tickets on joint one. You also get £2 off special screenings and 3D films, plus special invites, giveaways and local discounts.
If you are a member of Tower Hamlets idea store or library you can get £5 tickets every Monday and Tuesday. Kids Cine Time is on Saturdays and Sundays and costs £1.75. On Mondays you can get £6 tickets when you prebooks plus £4 kids tickets. On Tuesdays seniors can get tickets for £3.50.
---
10 Bermondsey Square, SE1 3UN
Shortwave is an independent 52 seat cinema in Bermondsey. You can get £6 tickets on Mondays, films cost £9 at other times.
---
Free to join film club that sends out alerts to get free tickets to screenings of films.
---
Not only can you get 50% off and 2-4-1 at restaurants, now your Tastecard gets you 40% off the cinema and invites to free screenings, when you upgrade to Tastecard+. You can get a free month trial now. You'd earn the money back in no time. Tastecard+ also includes discounts on hotels, attractions and fine dining.
---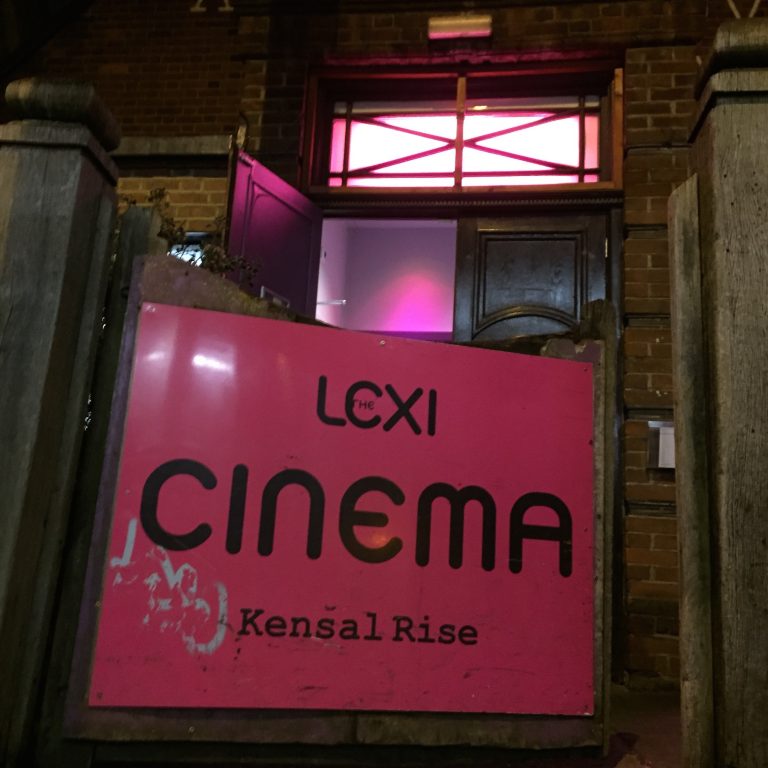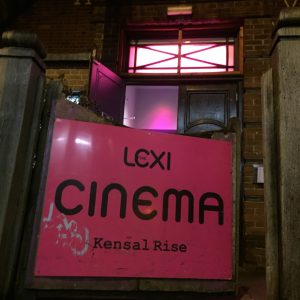 The Lexi Cinema in Kensal Rise is the UK's first social enterprise independent boutique digital cinema. 100% of the profits go to charity so unlike the multiplex, you can save money and feel saintly. Membership costs £35 for a single and £65 for a joint one, retired people and students memberships cost £30 or £55. This entitles you to three free cinema trips and £2 off all other visits, plus 10% at the gallery bar and kiosk, invitations to special screenings, advanced booking for popular shows and a Lexi Oyster card holder.
---
269 Kilburn High Road, NW6
On Mondays you can get £6.50 cinema tickets instead of £9. They have a cinema club you can join where you get two free tickets and £1.50 off every tickets, that cost £25 a year.
---
You can get a free cinema ticket every week if you have Vitality Healthcare. If you are spending £12 a week on cinema, it may be worth you looking into how much a policy is as you may end up saving money and having healthcare! The benefits from Vitality are fantastic, I have it myself and the benefits far outweigh the cost. They include half price gym membership, free coffee, free iTunes, discounted flights, Eurostars, National Trust visits and more!
---
You can apply for a free Vue discount card that gets you up to a third off tickets to Tuesday viewings. The amount you save depends on the venue but you have nothing to lose!
---
I hope some of these ideas have helped you save a bit of money so you can see more films on the big screen. Plenty of pubs and bars now have their own screens and are showing films for free. 
Take a look at www.emptypocketguide.co.uk under the 'Film' category.
---
The original article was written by Lisa Raynsford at www.emptypocketguide.co.uk
---
Twitter @emptypocketlisa 
Facebook buff.ly/1PNlfjo          
Instagram @emptypocketlondon