KidRated Blog
Food for thought
Published: 3rd October 2020
The Daily Mirror recently reported that more than a third of students don't know how to boil an egg, four out of ten cannot make an omelette and almost half are unable to rustle up a spaghetti bolognese. Shock horror!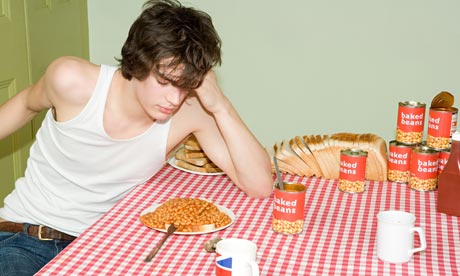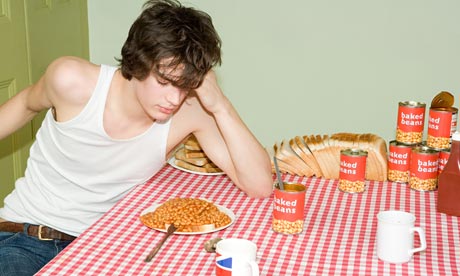 I'm a parent and, like most parents, I have both strong ideas of how my kid should be raised and strong ideas (that I'd never dare say out loud) of how other people's kids should be raised. And they are: be polite and please don't touch my stuff.
However, I've always believed that it's our duty as parents to teach some basic life skills so our children can survive more than 24 hours without us. These include being toilet trained and how not to starve.
Allow me to briefly take you back to the summer of 2006, when Big Brother was on Channel 4. I was one of those annoying types, who loudly claimed not to watch it, yet secretly did. Ask me to name any of the contestants both then or now though, and I'd really struggle – except in the case of Glyn Wise.
Glyn was a Welsh lad of 18 and a lifeguard. To drive this point well and truly home, the producers dressed him in red shorts and made him hold a Baywatch float in his introductory film. With his deathly pale body and weedy build, the only way he could have resembled 'The Hoff' would have been if the actor had been kept in a dark room for a year, and fed solely on saline.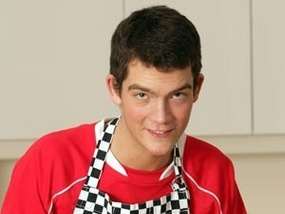 But, I digress, the reason I remember Glyn so well was because he couldn't cook. Now, when I say he couldn't cook, I don't mean he'd have been out of his depth on Masterchef, I mean that in his 18 years on the planet, he had never even made toast as his Mum had always done everything for him. This wasn't him boasting, he said it as someone would state that they'd never given blood, or had a filling. He literally couldn't feed himself.
Of course, nobody else under the age of 25 minded or seemed to think it was that strange. And so, for one short summer, Glyn became the nation's sweetheart, simply because he listed his biggest achievement at the end of BB, as 'learning to make sandwiches'.
So what's the problem? Well I started off thinking that in an effort to do all we can for our kids do we spoil them. But that's very negative. Perhaps, what we're really doing is 'enjoying' them for the 18 or less years they're around and when the time is right, they'll step up. That's evolution. And that might be when they're eight, or when they're 18 and at college (or on a reality TV show).
However, whilst we've all had much more time on our hands we've been using it to teach our son to cook. By cook I was going to show him how to use the Breville Toaster or make the perfect bacon sandwich – four rashers, three slices of cheddar with ketchup AND mustard in case you were wondering.
But instead he wanted to cook his favourite meals from Nandos, Wagamamas, KFC and some kebab shop. So we've been going online to learn Chicken Katsu curry, Hot wings, deep fried chicken and something that looks like road kill in a wrap.
I'm pleased to report that not only was it a perfect Lockdown bonding experience but he's actually pretty good. Ok it takes me a week to clean the surfaces, over and walls afterwards but the last time we heard from him – he went to University last month – he was cooking for his flatmates.
So, whilst there's a few weeks left of Lockdown, why not equip the kids with some life skills and start cooking with them. Then when all this is over you can save a load of money by making them make their favourite meals instead of a family trip to their favourite restaurant.
Yeah I know –  good luck with that one!