KidRated Blog
Great Things to Do in Edinburgh for Kids and Teens
Published: 29th April 2022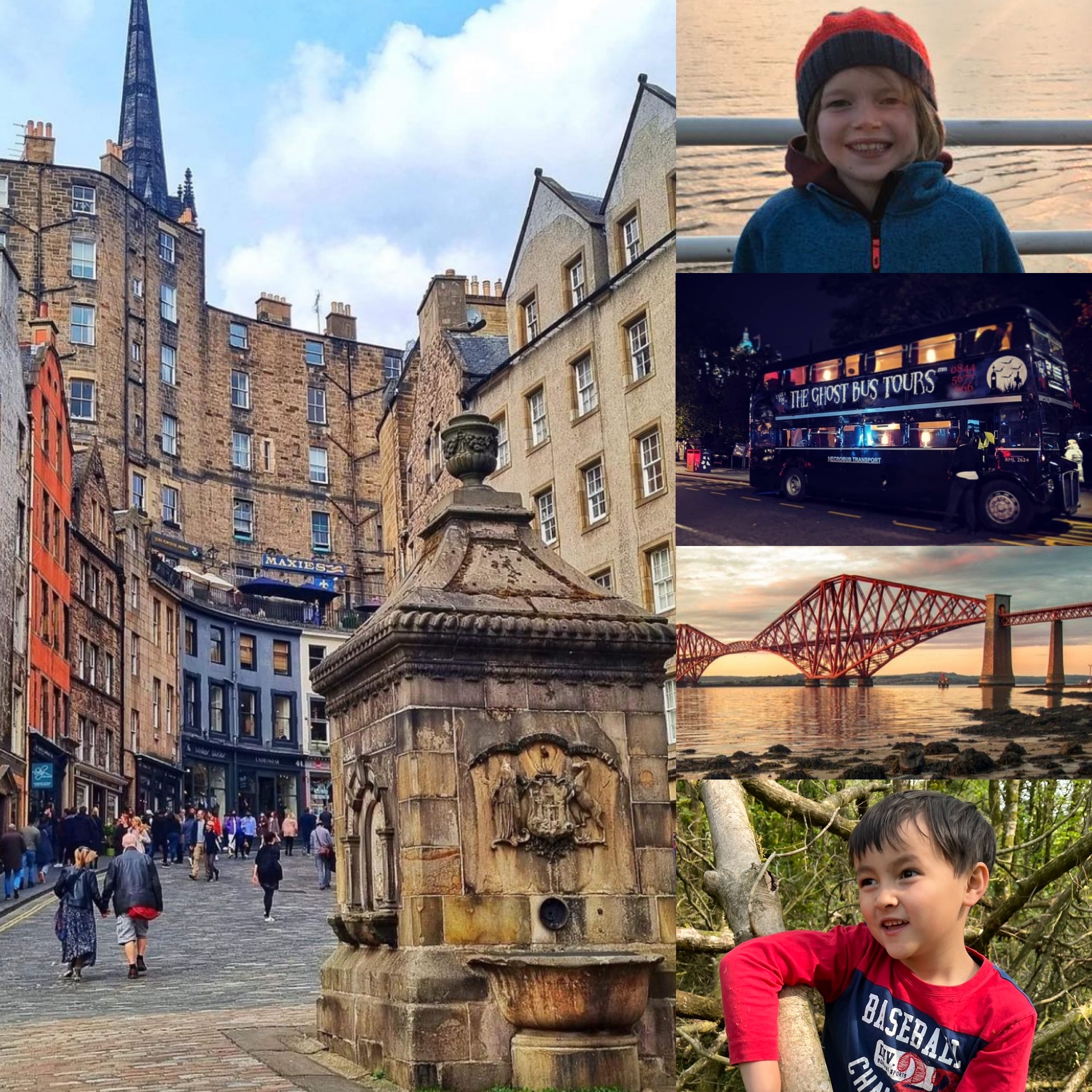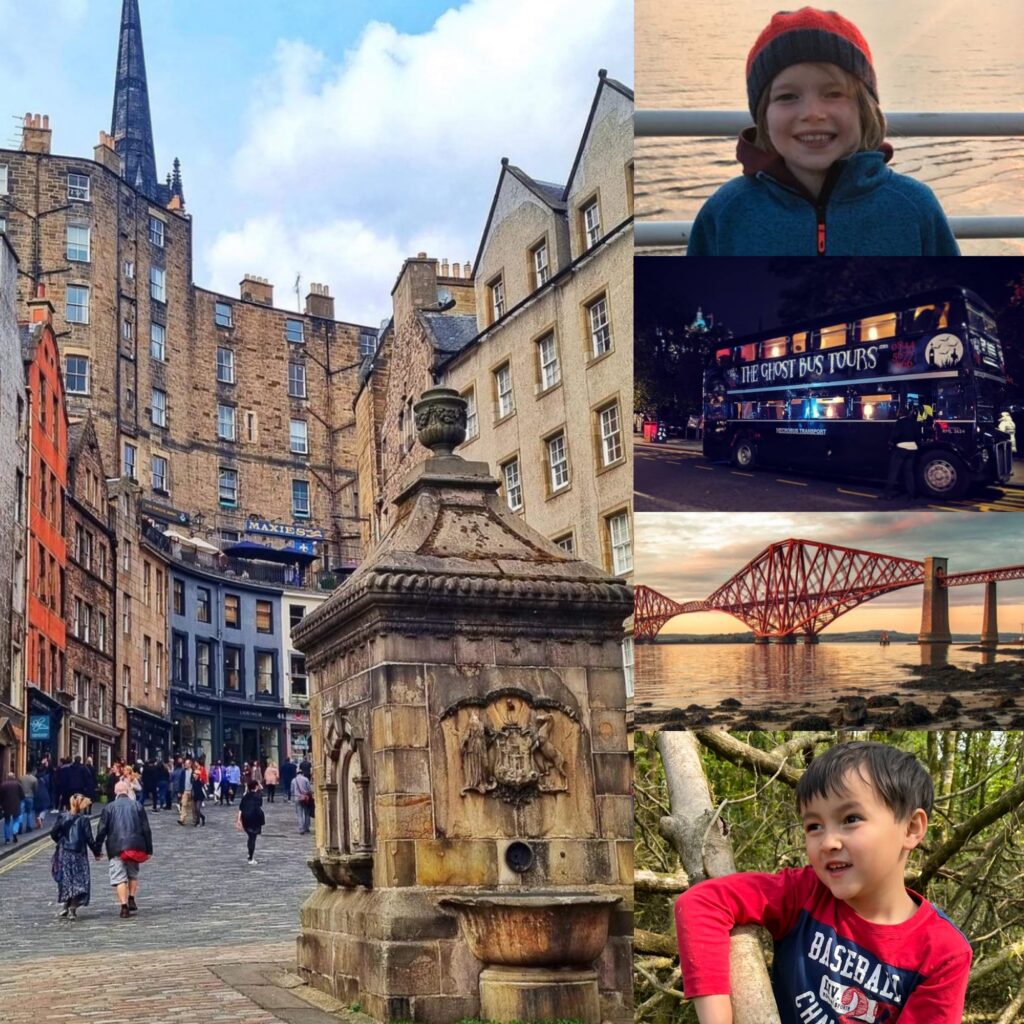 If you're looking for a fun place to take the teens on holiday, Edinburgh is a fantastic place to go! The capital of Scotland, this beautiful city is full of fun, culture, and many amazing things to do. It's also a great base if you want to travel further afield, like Glasgow or Dundee.
So if you're planning a trip to Edinburgh with your teenagers but aren't sure what to do to keep them entertained? We've got you. Here are our 25 top things to do in Edinburgh, or as the locals affectionately call it, 'Auld Reekie'.
Let us know which ones you've tried in the comments; we'd love to hear your thoughts!
Head to the beach
You may be surprised to know that Edinburgh has its very own sandy seaside in the form of Portobello Beach!
Just a few miles from the city centre, this gorgeous beach looks like something out of a Victorian novel. Your teens can swim and sunbathe to their heart's content or alternatively, chill out with an ice cream at one of the bars and cafes on the beachfront.
Eat tasty treats at the Chocolatarium
What trip away would be complete without a sweet souvenir? This little visitor spot, tucked away on popular Cranston Street, is perfect for older kids with a sweet tooth. See how chocolate is made, learn where cocoa beans come from and most importantly, create your very own chocolate bar to take home!
Play it safe with milk, white or dark, or why not give the Chocolatarium's haggis-flavoured chocolate a try?
Chill out in the parks
Did you know Edinburgh has over 32 parks of all shapes and sizes? Whether your teens want to play a game of football, hunt for wildlife or just blow off some steam, you're not far away from a green space!
Explore Holyrood Park and climb up to Arthur's Seat for incredible views or watch the Hogmanay (New Year) fireworks on Calton Hill. If your kids are missing sports on holiday, Inverleith Park has tennis courts, basketball courts and table tennis that they can enjoy.
Get scared in Edinburgh Dungeon
If your teens love everything that is kooky and spooky, then no trip to Edinburgh would be complete without a trip to the Dungeon.
Edinburgh Dungeon shows off the gruesome history that most textbooks leave out. Learn about Burke and Hare, the city's most notorious graverobbers or Sawney Bean, head of a clan famous for murdering and eating local residents.
You can buy your tickets online or on the day… if you dare!
Go on a walking tour
Edinburgh is a small city compared to places like London, which means it's easy to see it all on foot. Why not book a walking tour and find out all about the cool history of the city as you go?
Gryffindors and Slytherins can make magic on the Potter Trail and see the locations that inspired the book series. Terror lovers can explore the vaults and graveyards of the city with Auld Reekie Tours or go on a ghost walk with Mercat. Whatever your teenager is interested in, there's something for everyone!
Fun fact: If you're on foot, you might notice Edinburgh smells like bread. This is the malt and yeast from all the local breweries!
Learn the history of time with Dynamic Earth
We know that when you mention museums to most kids and teenagers, they pull a bit of a face! However, many amazing museums in Edinburgh educate as much as they entertain. One of the best is Dynamic Earth.
An exceptional 4D experience, you and the teens can experience the beginning of the universe, see the polar ice caps close up and explore the deep blue ocean. The films available vary throughout the year so check the website to see what's on before visiting.
Laugh your socks off at Edinburgh Fringe
Taking place in August, the Edinburgh Fringe is the number one comedy, music and arts festival in the UK. The whole city becomes a bustling hub of entertainment and fun.
While some of the shows are a bit raunchy for teens, there are plenty of family-friendly shows you can book, as well as free entertainment on the streets of the city.
Our top tip: If you plan to travel to the Fringe, book your accommodation and tickets in advance as things get busy!
Check out some famous movie locations
Have you ever heard of Cockburn Street? It may not ring any bells, but if your kids are Marvel fans, they'll know it if they see it. In Avengers: Infinity War, it's the street Wanda and Vision walk up before they find out about the aliens attacking New York.
You can check out all the places Avenger: Infinity War was shot on location here.
Go underground to see Edinburgh's hidden history
You've seen everything Edinburgh has to offer… or have you? There's a fascinating world under the streets at The Real Mary King's Close.
Teens and older kids interested in horrible histories will love exploring the underground tunnels and seeing this perfectly preserved street from the 17th century.
Hang out on the Royal Mile
The most famous street in Edinburgh, the Royal Mile is a fun place for the kids to spend a couple of hours while you sightsee or relax back at the hotel.
Full of quirky shops, tourist stores and places to grab snacks, the road is also full of street entertainers and buskers to keep everyone entertained.
Fun fact: The Royal Mile is actually longer than a mile. It's 1.8km long, which is technically a Scots mile, a measurement that hasn't been used for over three hundred years!
Tour the Scottish Parliament
The Scottish Parliament at Holyrood may not be at the top of every teen's must-see list. However, if your kids are interested in politics or doing civic classes at school, this is definitely one to check out when you're in Edinburgh.
It's free to visit, and most of the building is open to the public. There are guided tours that you can book in advance if you want to know more about the history of the building. If you're lucky, you can even watch First Minister's Questions or a meeting in the debating chamber.
Fight Zombies and race cars with VR
Virtual reality (VR) is on-trend right now, so if you want to win cool points with the kids, visiting The Realm is a must!
Open to kids aged 8 and over (over 12 for the VR racing), you can play a wide variety of VR games using the latest headset technology. Just book your slot online, rock up, and you're ready to go!
Say "hello" to Sir Nils Olav at Edinburgh Zoo
One of the biggest attractions in the city, Edinburgh Zoo is full of animals, insects and a whole range of other critters. Say hello to the lions, watch the cheeky monkeys and see if you can spot the red pandas.
Sir Nils Olav is a penguin who lives at Edinburgh Zoo, but he's no ordinary penguin. He's the official mascot of the Norwegian Guard and holds the rank of Brigadier! If he's not there when you visit, you won't be able to miss his statue near the penguin enclosure.
Go dancing at a ceilidh
A ceilidh (pronounced kaylee) is a Scottish event with live folk music and dancing. It's a lot of fun and something that everyone should experience at least once.
Not a dancer? The band walk everyone through the dance before they start playing, so you'll be up to speed in no time. And of course, if you'd rather sit down and watch, that's okay too!
There are loads of ceilidh events going on in Edinburgh. Ghillie-Dhu and Summerhall host regular dances, and there are several one-off events taking place. The best bet is to ask around or keep an eye out for leaflets and posters.
Shop 'til you drop in the markets
If your teens like shopping, they'll be spoilt for choice in Edinburgh! As well as the shopping centres in St James Quarter and the stylish shopping on George Street and Princes Street, there are lots of cool markets too.
Stockbridge Market in Jubilee Gardens is perfect for jewellery and crafts, while the Greater Grassmarket Market is full of yummy treats and gorgeous gifts.
Of course, how could we forget the best market of all – Edinburgh Christmas Market! Taking place from November to January, there are fairground rides, lots of Christmas gifts and delicious festive food. Why not try an Edinburgh speciality… Mulled Iron Bru?
Take in a show
Want to take the kids to a play or musical while you're in Scotland's capital city? There are plenty of venues to choose from!
Enjoy a show in Edinburgh Playhouse, the largest seated theatre in not only Scotland, but the UK. Take in the beautiful architecture at the King's Theatre, the oldest theatre in the city.
If you fancy something a little different, the Bedlam Theatre is a student-run theatre located in a church and theSpace hosts lots of unique performances.
Climb the Scott Monument
There are a lot of fantastic places to go to get brilliant views of Edinburgh, and one of our favourites is the Scott Monument! It was built in honour of Sir Walter Scott, a famous Scottish writer.
Standing over 200 feet high, there are 287 steps to climb to the top. It's a lot of hard work, and you'll need a bottle of water (or three!), but it's definitely worth it if you're able to make it.
Fun fact: Did you know the Scott Monument featured in the film Cloud Atlas?
Say 'yee-ha' to an old Wild West street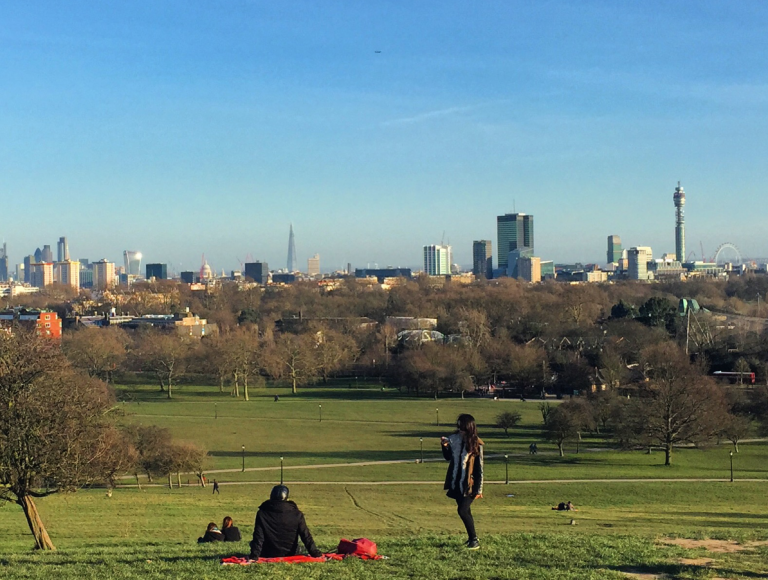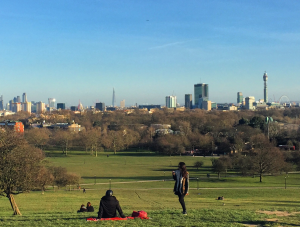 One of Edinburgh's best-kept secrets, this 'old town road' has to be seen to be believed! This wild west street, featuring a jail, general store and cantina, was designed to advertise a furniture store in the 1990s that no longer exists.
This street is just off Morningside Road, next to the Morningside Library. Go there, enjoy and don't forget to tag us in your selfies!
Unlock an Escape Room
If you and the kids are fans of escape rooms, there are lots of different ones to choose from in Edinburgh!
Escape Reality has a wide range of exciting themes to choose from, including a Jumanji-esque room and a room where you have to escape Alcatraz prison. Locked In is in an old vet school, where you can explore the laboratory and dissection room as part of the challenge. Meanwhile, Padlox prides itself on its nerdy themes and brain-teasing puzzles.
Check the rules before you book – some escape rooms request that there is at least one adult in each team.
Visit the National Museum of Scotland
This iconic museum not only introduces you to the rich history of Scotland but also has lots of other fun exhibitions too.
Find out about cultures around the world, hunt for the giant T-Rex skeleton and discover more about Dolly the Sheep, the first mammal to be cloned. Don't forget to take the lift up to the very top floor to get to the rooftop terrace – there are fantastic views of the city to be found!
Ride the bus around town
As with all major cities, Edinburgh has a hop-on, hop-off tourist bus that you can use to check out all the major attractions in a matter of hours – perfect if your family is short on time.
Of course, if you're looking for something a little different, we've got an idea that will give you a shock! Ghost Bus Tours will tell you all about the twisted history of all of the city's most popular attractions, including Edinburgh Castle, the Royal Mile and the Parliament Building.
The Ghost Bus Tour is suitable for kids over the age of five, and kids aged 15 and under must be accompanied by an adult.
Go Sailing (sort of)
The Royal Yacht Britannia, the Queen's former ship, is docked in Edinburgh. The good news? You don't have to be royalty to check it out! If your teens are into twentieth-century history or just love the water, this is a must.
Explore the ship, check out the Queen's quarters and see what life was like for the people that operated the boat. Once you're done, you can enjoy a spot of tea in the Royal Deck Tea room – finger sticking out entirely optional.
If you're feeling extra fancy, why not dock up for the night in the neighbouring floating hotel, the Fingal?
Visit Edinburgh Castle
We bet you were worried that we hadn't mentioned Edinburgh Castle until the end! Visible everywhere you go in the city, this fantastic castle has so many things to see and do.
Whether you're counting the cannons and taking in the views of the city or taking a peek in the tiny military prison, you and the family can easily spend the whole day here. Be sure to be there at 1pm to see the field gun fired- which it has been since 1861!
Go down a hill on a tube
The Midlothian Snowsports Centre is a 20-minute drive or an hour-long bus ride out of the city but trust us, it's worth the trip!
This centre has everything sporty teens and older kids could want, from skiing and snowboarding classes to tubing. What's tubing, you ask? It's when you hop on an inflatable ring and throw yourself down a hill… it's great fun!
If snow sports aren't for you, there's an onsite café where you can have a coffee and watch the kids tear up the slopes!
Smell the flowers in the Royal Botanic Garden
The Royal Botanic Garden has four sites across Scotland, and one of them is located in the heart of Edinburgh.
Not just a museum, the Botanic Garden has a collection of over 13,000 plant specimens, protecting them and ensuring they don't go extinct.
The Botanic Garden has lots of science and nature-themed activities for kids and teenagers, ensuring they learn as they have fun! Even if nothing is on, it's still lovely to wander through the beautiful gardens, try and find butterflies and birds, and enjoy a slice of cake!
We hope you liked our guide to the things to do in Edinburgh for older kids and teenagers – thank you for reading until the end!
And if you're looking for fun things to do with the little ones? Why not check out our 25 things to do in Edinburgh for babies and toddlers?
Where are your favourite places to take the family when you visit Edinburgh? Let us know in the section below…