KidRated Blog
Murder Mile Tours: Is My Teacher a Murderer?
Published: 25th July 2019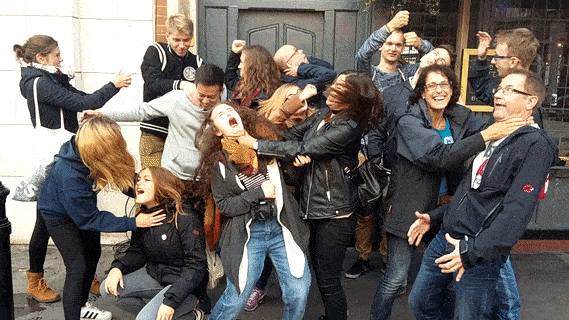 "Yes!" I hear you shout. "Yes! My teacher is definitely a murderer".
"I know it, I'm sure of it. I mean… they must be".
But are they, really?
Having your teacher arrested for murder might be a great way to bunk off school, but if you're going to call the cops claiming that "Stinky Smith" is a serial killer, you have to have proof. And I mean real proof. Not just "every lesson, she's so dull she bores us all to death", that doesn't count, even if "I think half the class are still in a coma". Or "when he uses words like 'cool', 'hip' and 'with it' we all die of shame", that may be true, but – as all teachers are deadbeats – that's just a fact you've gotta live with. And even "his coffee and cigarette breath is so smelly I once stopped breathing for a whole hour", that's probably true too, but I'm sorry to say it's not a crime. And besides, if you think that's bad, imagine being Stinky Smith's wife? Yuck! I mean, she has to kiss him. Double yuck!
Nope, face the facts my friend, your teacher may be deadly dull and snoringly boring, with all the personality of a big pile of poodle plop, who is followed around by an overpowering whiff of wee-wee (so strong) it makes your eyes water, but even that's not enough proof to ring the Rozzers.
Sorry, but you need evidence.
Real evidence.
Like this.
So, as a special creepy treat just for you, Murder Mile Walks is going to show you the four ways to find out if your teacher might be a murderer. Please read this very carefully as it might just save your life.
What is your teacher's first name?

Knowing what your teacher's first name is can tell you how likely they are to be a murderer, as lots of the world's most evil people share the same first name. It's almost as if they were born evil. And yes, I know, to find out what your teacher's first name is, that means talking to them, which could be dangerous, but if you're quick about it (and hold your nose) you should be okay.
The top ten most popular names for male murderers are: #10 – Anthony/Tony, #9 – Peter, #8 – Joseph, #7 – Michael, #6 – David, #5 – Stephen/Steven, #4 – Richard/Dick, #3 – William/Bill, #2 – John, and top of the list is #1 – Robert/Bobby.
And for female murderers: #10 – Cathy, #9 – Louise, #8 – Linda, #7 – Anne/Anna, #6 – Amy, #5 – Jane/Janie, #4 – Margaret, #3 – Lydia, #2 – Catherine, and top of the list is #1 – Mary. And if you think that's scary, my step-mum is called… Catherine Mary. Gulp!
Full list here – http://www.murdermiletours.com/blog/were-you-born-to-kill-because-of-your-name
What did your teacher do as a job?
This may surprise you but "teacher" is not on the list of jobs a murderer is most likely to do. I know. I'm as shocked as you, but maybe teachers are just better at hiding the bodies, that's why they need six weeks off every summer. They definitely don't spend it having a bath, using deodorant or clothes shopping, am I right? So ask them "what job did you do before you were a teacher?"
The top five jobs a murderer is most likely to do is:
#5 Sales (murderers Ed Gein and John George Haigh both worked as "life" insurance salesmen)
#4 Military (serial killer Dennis Nilsen was an army chef, I bet he made a yummy stew)
#3 Wife/Mother/Nanny (which is why you should always eat your greens and tidy your room)
#2 Builder/Engineer (which means they're good at digging, sawing and chopping things up)
#1 Doctor/Nurse (hmm, I guess they got bored of sticking their fingers up people's bottoms)
Other odd jobs murderers have been known to have include Fred West who was an ice cream man, John Wayne Gacy who was a children's entertainer and a clown (who also worked at KFC) and Jeffrey "The Cannibal" Dahmer who worked as a chocolate mixer in a sweet factory. It is said that Jeffrey kept the head of one of his victims in his locker for three weeks. I bet that whiffed.
Link to full list – http://www.murdermiletours.com/blog/is-my-work-colleague-a-serial-killer 
What Does Your Teacher Like to Eat?
Evil people often have very odd diets. African warlord Idi Amin was supposedly a cannibal, but when he was asked if he'd eaten any humans, he said "I don't like human flesh… it's too salty". Where-as German dictator Adolf Hitler was so prone to bottom burps and windy pop-offs that along with a very strict vegan diet his doctor had him eat pills made from peasant plop. Yes, you read that right, he ate poo to stop himself from farting.
Anyway, evil people eat things things, so – to find out if they are a murderer – ask your teacher what their favourite food is. If it's any weirder than these "last meal" requests from prisoners on Death Row, call the Police.
As a final meal before their execution, these prisoners ordered:
Gerald Lee Mitchell – a bag of Jolly Rancher sweets (hard boiled sweets, not even nice ones)
John Wayne Gacy – a bucket of KFC, a bowl of jelly and a pound of strawberries
Timothy McVeigh – two tubs of chocolate and mint ice cream (nice)
Velma Barfield – a big bag of Cheesy Wotsits and a can of Coke
Victor Feguer – a single olive with the pip in it
Eileen Wuronos – one cup of black coffee
James Edward Smith – a lump of dirt
What would you eat as your last meal? Nope, boogies don't count.
Link to full list – http://www.murdermiletours.com/blog/the-last-meal-of-a-death-row-prisoner
Does Your Teacher Like Pets?
Everyone loves their pets, right? Pets rule. Which means if you love your cat, dog, bunny, gerbil, goldfish, or even if you have a pet piece of fluff you found in your granddad's belly button, you're pretty awesome. Unfortunately some people are just nasty pasties who chase pigeons, pull the legs off spiders and piddle in the fish pond. They don't like pets, which means they're probably murderers (or teachers) too. But…
…not all evil people hate pets. I know! Some evil people absolutely LOVE their pets.
Warning this story contains sadness and may cause you to cry.
This is "Bleep", a ten year old mongrel who was brought from a pet shop for £1. Being a really shy dog, she couldn't bark, instead she'd make little high-pitched bleep-like squeaks. All she ever wanted was her belly tickled, a bowl of food and to be loved. She was sweet, soft and playful. She was also owned by Britain's most  dangerous murderer: Dennis Nilsen.
So, did Dennis Nilsen kill his dog? No, of course he didn't. He loved "Bleep"; he fed her, brushed her, bathed her and the two of them would take long walks together. "Bleep" was his best friend. The only person in Nilsen's eyes who loved him back. 
But in 1983, when her owner was locked up in prison for the rest of his life, the Police didn't know what to do with "Bleep". They could have rehomed her, but surely no one wanted a serial killer's dog? A ten year old mutt with barely a few years left? So instead of finding her a new owner to tickle her belly, feed her Chum and love her forever, "Bleep" was put to death by lethal injection by the Police. Her only crime? Being a faithful, loyal and loving dog of a serial killer. 
Link to the full list – http://www.murdermiletours.com/blog/are-cat-owners-or-dog-lovers-evil-people
---
A sad story isn't it? Hmm, I guess what I'm saying is, whether your teacher loves pets, doesn't love pets, kind of love pets, or aren't bothered by pets, then they might be a murderer. But as awesome as it might be to bunk a few days off school… maybe your teacher is really just a teacher?
Maybe they're not that weird, maybe they just really like maths and science?
Maybe they really enjoy having a job where they tell kids off?
Maybe "detention" is their way of saying "you're my favourite"?
Maybe they just dress that way because they're colour blind?
Maybe they can only talk by shouting?
Maybe they're allergic to soap?
And maybe they really are that boring?
So if that's all true…
…maybe your teacher isn't a murderer at all?
Sorry.
But then again…
…maybe they are?
---
"Is My Teacher a Murderer?" was written by Michael J Buchanan-Dunne of Murder Mile Walks.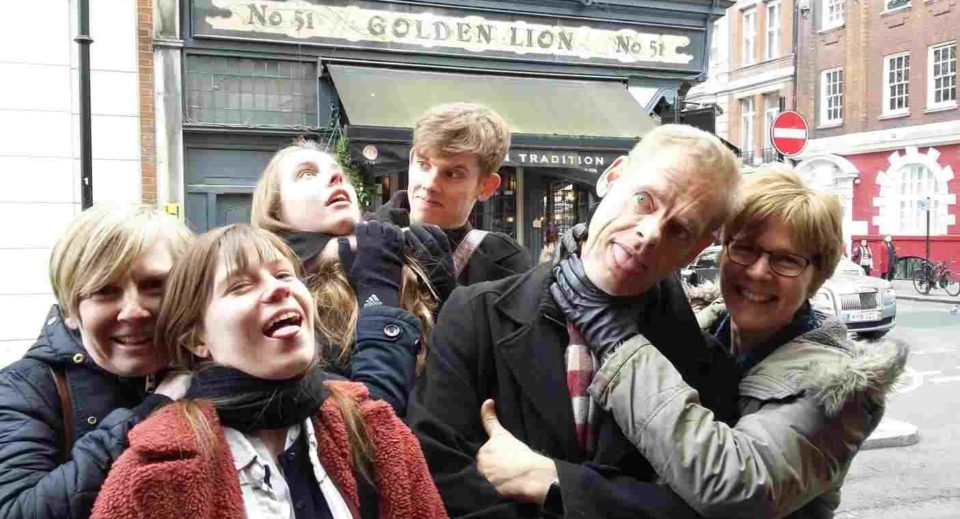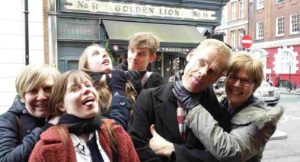 Murder Mile Walks is a fiendishly entertaining guided walk of Soho's most notorious murder cases. Over barely 1 mile, Murder Mile Walks packs in a whopping 18 murderers (inc' 4 serial killers), across 21 real locations, totalling 75 mysterious deaths, in just 2 hours, with – rightfully – five star reviews: Suitable for ages 13+.
Murder Mile Walks takes place weekly, with an exclusive offer for KidRated fans only – simply type KIDRATED into the voucher code space on www.murdermiletours.com and get 30% off.