KidRated Blog
#KidRatedHowTo: Use Public Transport Like A Londoner
Published: 11th May 2017
If you've been to London, chances are you've experienced it's public transport network. To many, the maze of lines and routes can be a little overwhelming.
And then of course there's keeping in with your fellow travellers, as anyone who's travel with a suitcase, a buggy and a toddler all at the same time, will attest.
Well, here at KidRated, we've come up with a handy guide of 10 ways to make your journeys on London's buses and trains that little bit easier.
1. DON'T TRAVEL WITH KIDS AND LUGGAGE DURING RUSH HOUR
Sometimes it's unavoidable but there are no winners in this scenario. Everyone's a loser – you, your fellow commuters and especially your kids.
Oh and if you're wearing a back-pack, take it off. You'll have someone's eye out.
2. PAY ATTENTION
There are signs all over the place. Tannoys announcing it over and over again. Have your ticket ready, don't walk and text and never push your way on before passengers get off first. We're British!
(Same goes for Stand On The Right. You're not being given an option)
3. BABY ON BOARD
If you see a woman wearing a baby on board badge and your kids are small enough, make them share one seat space or put them on your lap. The same goes if you see anyone over 60 or anyone with a limp or in plaster. Think of it as a karma down-payment.
(Oh, and incidentally, please wear a badge if you are pregnant. They're not just for you to get a seat. They're to stop the rest of us calling people fat!)
4. HAND RAILS
It's really very simple. Tall people hold the high loops and rails, so that kids and short people can grab the poles. If you just lean on them expect to be moved.
The tubes can really throw you about so if your kids are standing make sure they're holding on tight. The same goes for the buses. Wait until they've come to a halt before standing or you may find yourself going down the stairs headfirst.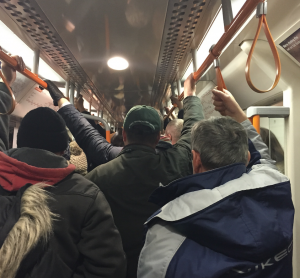 5. TURN IT DOWN
If you think people might like your family's music and want to listen to it but only as it escapes through their headphones, we're here to tell you you're wrong. Very, very, very wrong!
6. THOU SHALT NOT WEDGE OPEN THE DOORS
We were all on the train before the doors closed. You were not. So now, we all have to stand here while the driver tells us off and you or one of your kids are trapped in the doors.
If you're running and you hear the announcement "Stand clear of the closing door" then just accept you're about to miss the tube and get over it. They'll be another one along in a couple of minutes. Unless you're travelling on the Northern Line – then just face it you're going to be latefor wherever you're supposed to be going.
7. THE DLR AND DOUBLE-DECKERS
The only seats worth having are the ones at the front. If they're taken, wait for the next one. If those are taken, wait for the one after that. Your kids will love you for it…and you can secretly pretend you're the driver.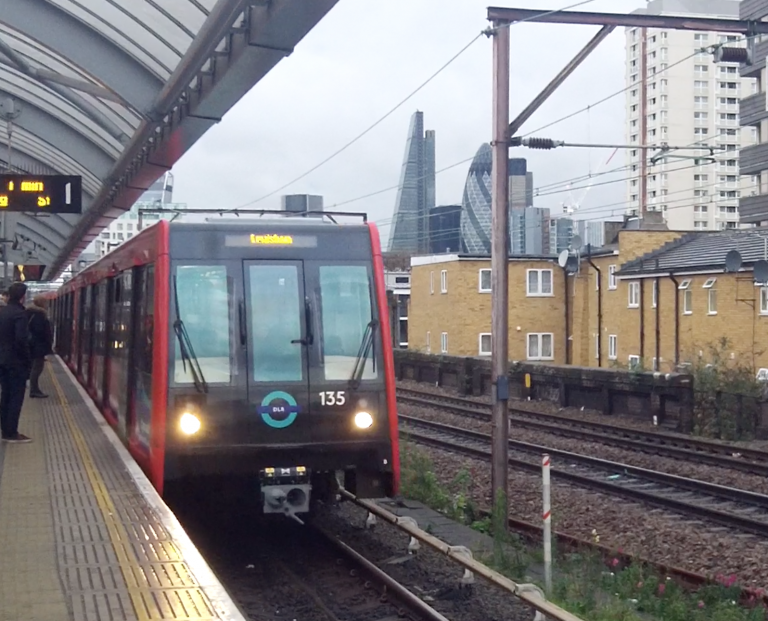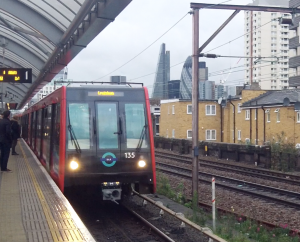 8. HAVE IT READY
Whether you're boarding a bus or going through the barriers, if you don't have your Oyster or contactless ready to touch, you're in trouble. That split-second delay is enough to turn you and your family into public transport pariahs.
Take your kids to the larger gates at the side. You can all get through in one go and there's less chance of them being caught and trapped.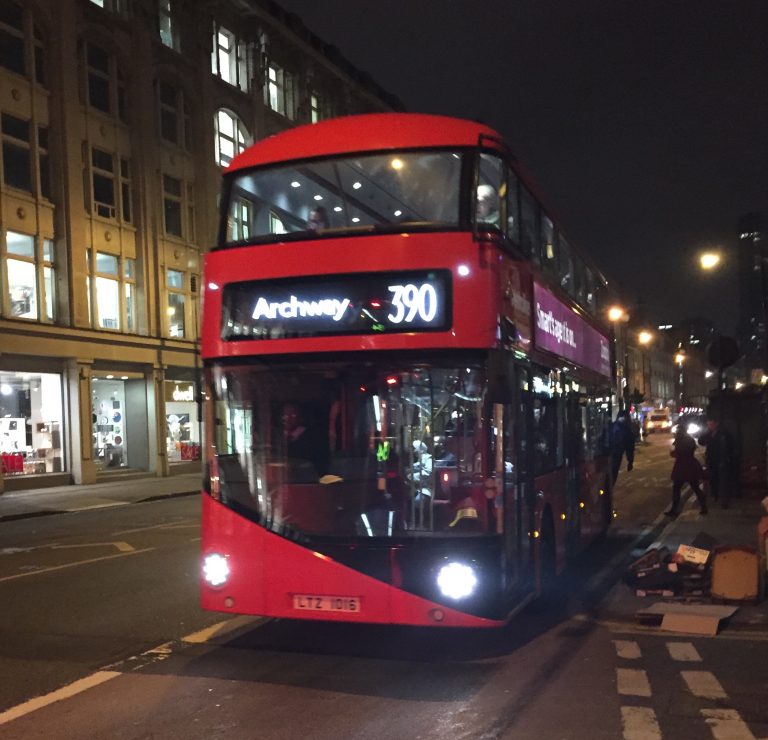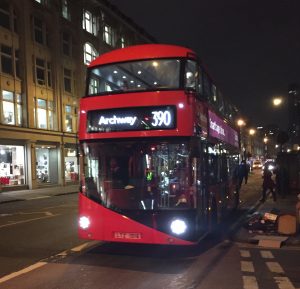 9. DON'T EAT
Seriously, the tubes smell bad enough without you opening up a Happy Meal. Not only is eating on public transport frowned upon but it's also forbidden. Oh and so is drinking alcohol!
If the kids need some emergency rations get off the carriage or bus and eat your food on the platform or at the next bus stop.
A bottle of water however, is not only a good idea but vital in the summer. Not even cattle destined for slaughter are packed in as tightly as your average London commuter and very often air conditioning leaves a lot to be desired.
10. TRY THE RIVER
River bus services run from early morning til late evening and are operated by MBNA Thames Clippers, visit their website for more information.
The Clippers offer a fast and frequent service with departures from major London piers every 20 minutes, you'll need to check routes and timetables before you travel but we think this can make a nice alternative to tubes and buses – and kids love it.
All River Bus boats are covered and you are guaranteed a seat: most of them have a small outside deck area and sell snacks. But best of all most have them have accessible toilets. Very important when travelling with kids.