KidRated Blog
#KidRatedMeets Mother Pukka AKA Anna Whitehouse
Published: 30th January 2017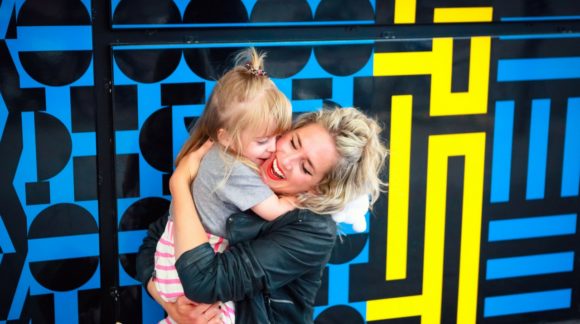 We created the blog series #KidRatedMeets to learn more about some of our favourite mummy bloggers on the internet. Today we meet Anna Whitehouse, founder of Mother Pukka.
How did Mother Pukka all begin?
"It started about eighteen months ago, when I came back from Amsterdam, where we had lived for five years. I soon realised that parents, particularly mothers, were treated very differently in the workplace in London compared with Amsterdam.  I had a  proper mother f**ker moment, when a guy got his briefcase stuck in the tube door, so I was late to pick my daughter up from day care. The day care centre made me sit on one of those tiny chairs, while I was told off and had to pay £1 for every minute I was late, which wasn't sustainable for me, or anyone else.
"That's really where the heart of it lay. I wanted to cut through the crap, but in a very positive, humorous way. We've got to be laughing more than we are crying. That's where it started and that's the rationale I aim to continue."
What is the philosophy behind Mother Pukka?
"My blog isn't so much about being positive, because realistically, we can't be tap dancing and doing jazz hands all the time. Parenting, everyone knows, whether you are a grandparent, or even someone who's just seen a mate go through it, is tough. It's good tough, but it's tough.
"The one common denominator across parenthood, whether you're an eco warrior, a mum boss, or a mum-don't-give-a-toss, or a gym bunny or a gin bunny, whoever you are, is humour. That's the core of Mother Pukka.  There's always humour, even when you're at your lowest ebb and you're sello-taping a sanitary towel into a nappy because you ran out of nappies. There's still humour to found in those crazy moments, and there will always be so many other people who are also in the same position. It's about finding unity through humour."
Give us a snapshot of a typical day in your life…
"My whole day centres around my daughter. Some days I drop her off at day care so I can get work done. On other days I bring her with me to meetings. I tell people I'm bringing her with me and I've never had anyone say that's a problem. She's always catered for and in between those meetings we'll do something fun together like go to the Natural History Museum or the Science Museum or the park. It's a day sellotaped together by working and playing.
"I know it's a cliché, but there isn't a typical day because my job is not typical. It's a new realm and I'm desperately trying at the moment to work it around being a better mother. Whether that's working or not, time will tell."
Tell us your favourite places to visit with your family in London…
"My daughter's absolute favourite place is the V&A Museum of Childhood. She loves seeing the old Barbie dolls that I played with as a child and the Spiderman that my dad use to have. It's somewhere that brings together history in a fun way she can understand through toys. They also do amazing kids food. Very few places actually understand what kids eat. It's not just fish and chips! They cater for kids in a really great way. We spend most Fridays here.
"The Doodle Bar in Bermondsey is a pub where you can draw on all the walls. We go there with mates at about four o'clock because it's less busy. My daughter and her friends can colour on all the walls. They absolutely love it because it's not really a kid place which actually makes it more fun for them. And I can catch up with friends in a place that doesn't make me want to shoot myself.
"The Discover Story Centre in Stratford is brilliant. They have a lit up dance floor so kids can learn to dance whilst reading a story. There are loads of crafts, and indoor and outdoor play areas. It's just really fun. There are also reading from respected authors like Michael Rosen who wrote We're Going on a Bear Hunt. So the kids can meet the authors and understand what it is to write a book as well as reading."
Do you have any tips for aspiring bloggers?
Make sure the blog comes from a positive place. Even if it's fuelled, a bit like I've said mine is, by the sometimes negative things that happen.
Have a strong reason and a strong focus of what you want to do even if it seems like a crazy idea at the time.
Don't be afraid to be who you are. People can sniff out if you're faking it. I am naturally a little bit sweary in real life. (Not too much, my mum would get upset with me.) And I've always used humour as an emotional crutch.
Write down three things that really epitomise not just who you are but what you want your blog to be. I have mine laminated on my desk so that every thing comes back to those three points because if you lose your way on your blog, you lose your followers.
But remember, you don't have to be everyone's cup of tea for people to still be intrigued by what your doing. They might like elements of what you're doing and find others frustrating but that's fine.
Be relentless. I did my blog for eight or nine months without picking up much traction because I believed in the point I wanted to make and then something stuck.
Finally, don't follow the crowd!
Can you tell us more about Flex Appeal?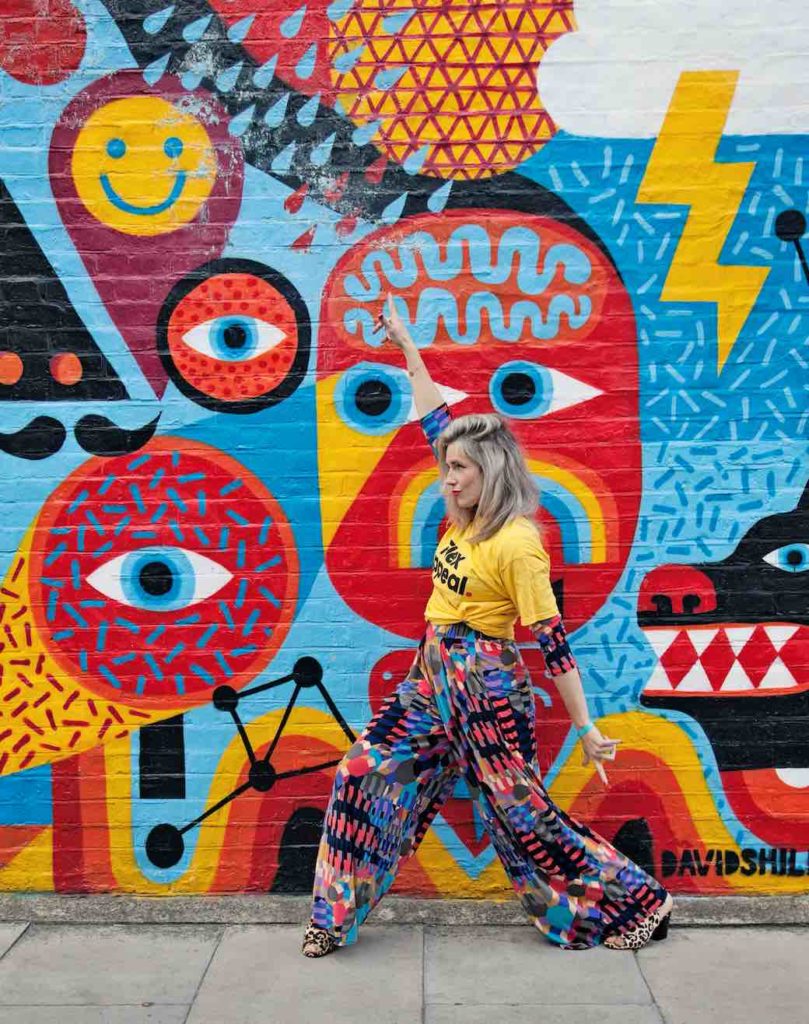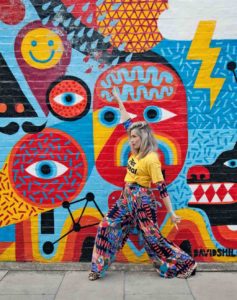 "It was set up around the contrast I found between how family life is treated in Amsterdam and London. I say family life, but I don't just mean mums and dads and kids, but somebody who is a daughter, or even somebody who has a bunch of mates who feel like family. It's a misconception to think this is just a mummy issue, when actually it's a people issue.  Flex Appeal pushes for flexibility in a digital age. It aims to enable people, predominantly women, who have been dropped out of the career food chain, to continue working. If they want to, of course. Instead of a massive pool of talent just being cut out of the market. Women can't smash through glass ceilings if we're simply not there.
"I consider my role to be a flexible working foghorn. I facilitate and voice all the legislation and movements going on around the issue and try to make it accessible to my audience. We're working closely with multiple organisations including, the Government's Working Forward pledge, Digital Mums, and Timewise. And, once a month, we do a  flashmob in a different UK city. This gets people offline, shouting loudly and dancing badly, to make it clear that this is an issue and that there are two ways to facilitate it.
"Firstly, as employees, we need to prove that we are trusted and will produce better work if  given a little flexibility. This can be done by doing a presentation to an employer drawing out how it could work with a trial period of a few months. You can't argue with facts and figures.  The second way is through lobbying HR departments to treat employees like individuals. You don't give the same salary to everyone in a company, because everyone has unique skills and different things to bring to the table. So why should the way people work be seen as a blanket approach? Ultimately, if you treat people like humans, research shows it benefits not just the employees, but also the business as a whole."
What's next for Mother Pukka?
"I'm going to be debating the topic of flexible working at City Hall in the Westminster Business Council. That's going to be on the 8th February. It's a big moment in this campaign because it's finally getting a mother who was effectively shoehorned out of a big company on the same platform as a big bank. I'll be debating with James Clarry who is head of lending and capital management at Coutts Bank and we'll be thrashing out the issues and trying to find positive solutions. I want to champion companies like Deloitte, who are successfully working flexibly with 75,000 employees and find out how they make it work practically. So other companies can follow their lead.
"We'll also be hosting a big flexible working event at the V&A Museum of Childhood in March, where we're going into more depth into how business navigate flexible working."
Follow Mother Pukka
Instagram: @mother_pukka
Facebook: Mother Pukka
Twitter: @mother_pukka
YouTube: Mother Pukka