KidRated Blog
#KidRatedMeets Twinderelmo AKA Beth Law
Published: 9th January 2017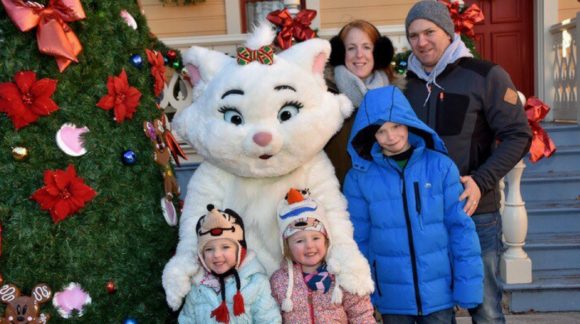 We created the blog series #KidRatedMeets to learn more about some of our favourite mummy bloggers on the internet. Today we meet Beth who writes the blog, Twinderelmo.
How did it all begin?
I started my blog back in October 2013 when my twin daughters were four months old. I had juts opted to take voluntary redundancy and was feeling a little bit lost. My husband works away and I looked at my blog as a bit of a hobby so Twinderelmo was born.
What is the philosophy behind your blog?
Initially, I wanted to try to dispel the myths and scaremongering about having twins. When we found out at our 12 week scan that we were having identical twins, I hopped on Google – and hopped off utterly terrified. So many articles all focused on twin pregnancies being high risk and that twins are usually very premature and very small.
I experienced the complete opposite as carried to 37 weeks and my girls were 6lb and 7lb1 and never needed to spend any time in Neonatal. I never once came across anything like this online so wanted to try to put out some positive stories that rally would have helped me when I was nervously reading them when I had just found out I was expecting twins.
Give us a snapshot of a typical day in your life?
Charlie is now 8 so the school run starts our day. We have got it down to the minute in which we need to leave in order for us to park and as a whole it's a pretty easy morning. My girls started nursery every afternoon in September so our mornings are usually spent either with friends, or playing at home. At 12.30pm they toddle off to nursery leaving me a bit of time to get the household chores done.
I joined the gym back in October so a couple of times a week I try to go. I am back down at the school at 3.15pm to pick up Charlie then we walk round to get the girls at 3.30pm. We then come home and usually watch a film or have a play with toys until teatime, then bath and bed around 7.30pmish. My husband works away in the week so I usually catch up on blog work or chill out with some trashy TV!
Do you have any tips for aspiring bloggers?
Be true to yourself. I felt some times that I desperately needed a niche or try to emulate what everyone else is doing – no, my only advice would be to write about things that you love and want to write about, otherwise you can end up resenting your little online space.
What topics do you feel most passionately about?
I lost my mother in April 2014 to Cancer and I have found writing really has helped me. It's something we should talk about more and I know it can make some feel uncomfortable but I've had so many wonderful messages from others in a similar position that I know it's something I am always going to talk about as she was such a huge part of my life.
I am also very passionate about my daughters being treated as individuals. Just because they look alike and are twins doesn't mean they can be treated as one person!
Tell us your top five local places your kids love…
I am based in Shropshire so we love a day trip to Ironbridge as there are so many lovely little shops and plenty of gorgeous cafes for cakes and snacks!
Alton Towers and Drayton Manor aren't too far away from us so they are both great days out in the Midlands. We loved spending a summer's day at Carding Mill Valley where you can enjoy the simple things like playing in a stream. Finally, we also love a trip to the Theatre Severn in Shrewsbury which has such a brilliant variety of shows on for all ages.
Where do you like to visit in London with your family?
We have never taken the girls, but we have taken Charlie twice. Both times we have been on the London Eye which is a must do but we also liked Madame Tussauds and Shrek! The Adventure tour which we really enjoyed visiting in the summer.
If you were planning a visit to London what would be the top three things in your to-do list?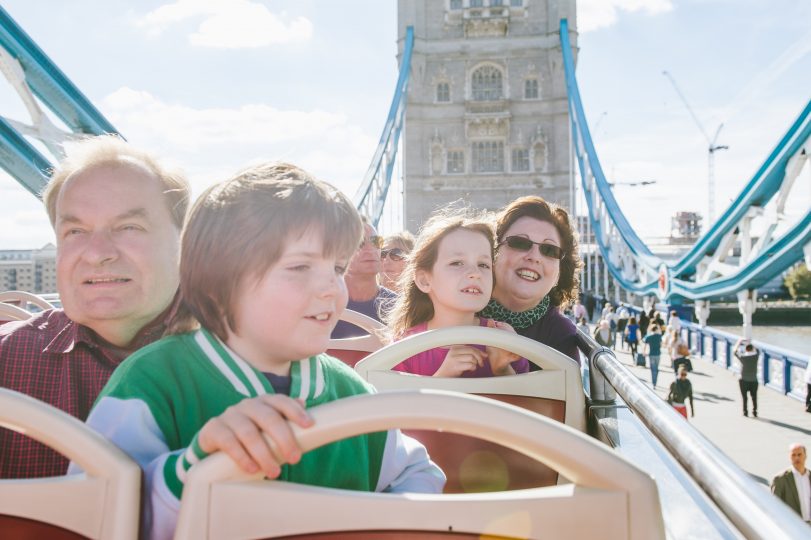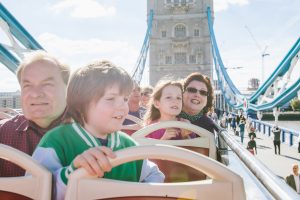 We loved visiting the M&M store in Leicester Square for obvious reasons. Camden is also a great place to go as it's so cool and has such a great buzz about it. I spent lots of time here in my early twenties.
I also think an open top bus tour is a great idea as they get to see so many of the sights with minimal walking. We took Charlie on one and it was the best way to see the city. You can hop on and hop off to explore.
Follow Beth at:
twinderelmo.co.uk
twitter.com/Twinderelmo
instagram.com/Twinderelmo
facebook.com/Twinderelmo