KidRated News
Big BFG News
Published: 18th May 2016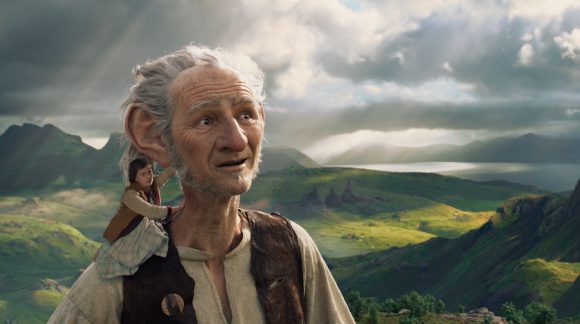 What do you get when you mix Roald Dahl with Steven Spielberg?
A massive summertime hit.
This summer, the BFG is arriving in cinemas. It's not out until 22nd July, but we're already excited. And we're not the only ones. Visit London are creating a Dream Jar trail throughout London including a very special one at the Roald Dahl Museum in Great Missenden Buckinghamshire. The Dream Jars will be created by many famous names such as Roald's own granddaughter, Sophie Dahl (who the BFG novel was dedicated to), Great British Bake Off winner, Nadiya Hussein, the Arsenal football team and Steven Spielberg himself.
It's still all a bit mysterious but, they will dotted around London from 9th July until 31st August so there will be plenty of time to spot them. It will raise money for two really great causes, Save the Children and Roald Dahl's Marvellous Children's Charity.
The film stars Oscar winner Mark Rylance as the vegetarian Big Friendly Giant and newcomer Ruby Barnhill as the young orphan he befriends. It premiered at the Cannes Film Festival last week and so far, the first reviews are looking good.
Watch the trailer here:
Advance tickets are now on sale. Click below tickets: