KidRated News
Tissue Attendant Appointed at Madame Tussauds for Despondent Directioners
Published: 1st April 2015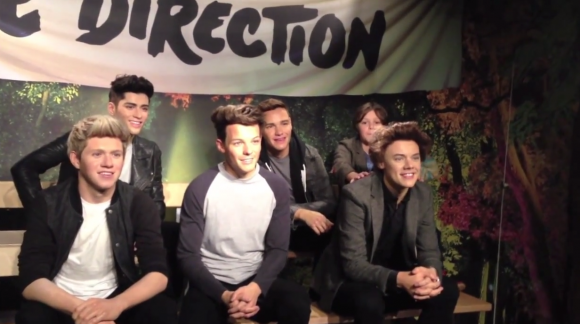 Madame Tussauds have appointed a tissue attendant to deal with the numerous 'Directioners' who are extremely sad that Zayn Malik left the band last week.
It's been reported that devastated fans have been crying at the wax works of the band, the only place you can still see the band in their original line up *sob*.
Zayn Malik made a shock exit of the group last week after leaving their Asian tour earlier citing stress. Malik claimed that he just wanted to be a normal 22 year old for a while, however there are also reports that he 'doing a Robbie Williams' is embarking on a solo career.
Either way fans are upset and Madame Tussauds decided to tackle the problem of sad fans forgetting to bring tissues by reappointing a tissue attendant so they can mop up their tears. A tissue attendant was brought in two years ago so that 'Directioners' (the term used to describe fans of the boyband) could wipe away their tears of joy at seeing their favourite band sort of in the flesh.
Matt Clarkson, Madame Tussauds Marketing Manager, added: "I want to reassure fans that we will absolutely not be removing Zayn from our One Direction line up – all five boys will remain in the attraction as they have been since their arrival in 2013. We will continue to play their music non-stop in their dedicated setting, and the Tissue Attendant will be on hand when needed".
William visited Madame Tussauds and made a review. Watch it here.