KidRated News
WIN! A Nintendo Switch & Amazon Vouchers
Published: 6th April 2022

Kids! Want to win a Nintendo Switch??
Simply get you parents (or an appropriate adult) to take a picture/or video of you K-Rating an attraction and either tag us on Instagram @kidrated or email it to us at win@kidrated.co.uk.
It can be any UK venue, activity, film, play or experience. It could even be a cinema trip!
A K-Rating is easy to do. It's a score out of 10 on your fingers – so the more fingers you hold up, the higher the score you're giving. Simple!
If you're sending a photo make sure we can see what you're K-Rating. If you're sending a video make sure you follow the rules – See below.
The best entrant will win a Nintendo Switch – a gaming device that works as both a home game and a handheld console. It offers access to a remarkably strong library of excellent games on your TV or on the go.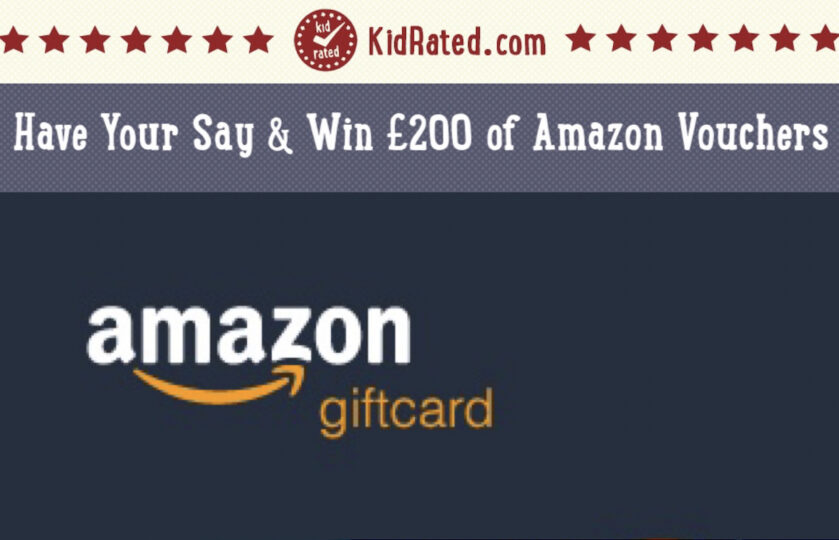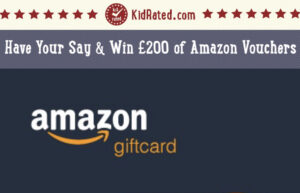 And so Mum and Dad don't feel left out we're giving them the chance to win too, with £200 worth of Amazon vouchers up for grabs.
All they have to do is visit any ATTRACTION page on our website and leave a review in the HAVE YOUR SAY section.
Everyone can enter as many times as they like. Just make sure you're K-Rating or reviewing a different thing each time.
So what are you waiting for? Get K-RATING and send us your reviews.
Competition Rules (In Association with ALVA)
a) In your photo/video make sure we can see the finger score clearly and kids are not wearing school uniforms with identifying logos.
At the beginning of the video review kids must state their name, their age and what they're reviewing. But they must NEVER say their surnames – we can't use the review if they do.
b) Keep video reviews under TWO minutes and make sure it includes the BEST and (if there are any) the WORST things about the experience.
c) Reviews MUST end with a K-Rating! That's a score out of 10 on your fingers.
d) Parents/Guardians must post the final review on Instagram and tag us @Kidrated.
Or
email it to us via a file sharing service like wetransfer to win@kidrated.co.uk and include a contact email address.
Entrants for the Nintendo Switch competition must be under 18 
and residents for both competitions must be UK residents. See our
Terms & Conditions
for more information.

Competition closes Saturday 16th July 2022.