5 Day Itinerary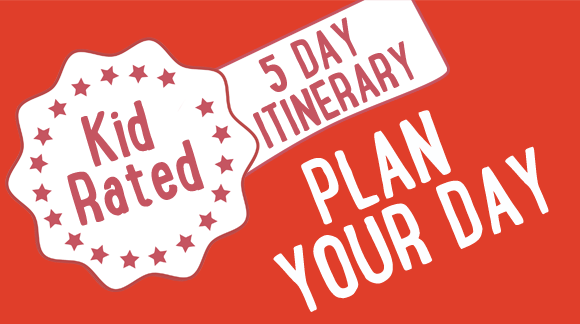 5 Day Itinerary: Day 1 – Explore
Arriving in London can be overwhelming, use this day to explore and get your bearings. 
Big Bus
Start your week with a London Tour on a Big Bus. Kids will love being on board and an open deck in the sun is even more fun. Because you can hop on and off, you can take things at your own pace, visiting different attractions on the way.
There are two types of tour to choose from: the red tour (which features a live guide) or the blue tour (which features the earphone commentary). You'll get close to the city's most iconic landmarks on your Big Bus London sightseeing tour. You'll uncover the history of the Tower of London, admire the perfect dome of St. Paul's and wonder at the majestic detail of Westminster Abbey and the Houses of Parliament.
Freebies with the ticket include walking tours, a Thames cruise and a reward voucher book. Make sure you check their website for different offers throughout the year which include 2 for 1 deals.
---
5 Day Itinerary: Day 2 – South Bank
There's so much to do with kids at London's South Bank.
London Eye
Kick-off with a trip on the London Eye and get some of the best views in London. Also, each capsule is equipped with interactive guides, so you can learn about London's top landmarks during your ride.
The fun starts even before you get into your capsule. Be sure to see the London Eye 4D Experience at the Ticket Office before you begin. It's a wonderful 4-minute show, which uses multi-sensory special effects to bring the history of London to life. The London Eye 4D Experience is included with every ticket, so no reason to miss out!
To save some time, book in advance as queues are rubbish when you've got kids.
London Aquarium
After the Eye, the Sea Life London Aquarium is just a stone's throw away. Here kids can get up close to loads of amazing sea creatures, including sharks…
In the Ocean tunnel, you'll see giant green sea turtles swimming above you, and the world's smallest hammerhead shark. On dry land, there's a colony of Gentoo penguins and you can meet an augmented reality Polar Bear in Frozen Planet.
London Dungeon
If sharks aren't scary enough for you and your kids, then the London Dungeon is right next door. Enter if you dare. Scream and laugh your way through an immersive journey through a city's darkest past. Live actor-led shows, exciting rides and hysterically horrible history.
You will be part of a group moving from show to show, guided by professional actors. The shows are based on real London history and legends (minus the boring bits). You'll get up close and personal with sinister characters including Jack the Ripper and infamous barber of Fleet Street, Sweeney Todd. Rile at the smells and sights of the plague and experience the doomed fate of Henry VIII's victims as you ride through Traitors' Gate to your death. Learn about the Great Fire of 1666, and discover the absurdity of 18th-century prosecution in an entertaining simulated trial – complete with the mad judge!
Younger kids and anyone of any age who is easily frightened should probably avoid!
Wahaca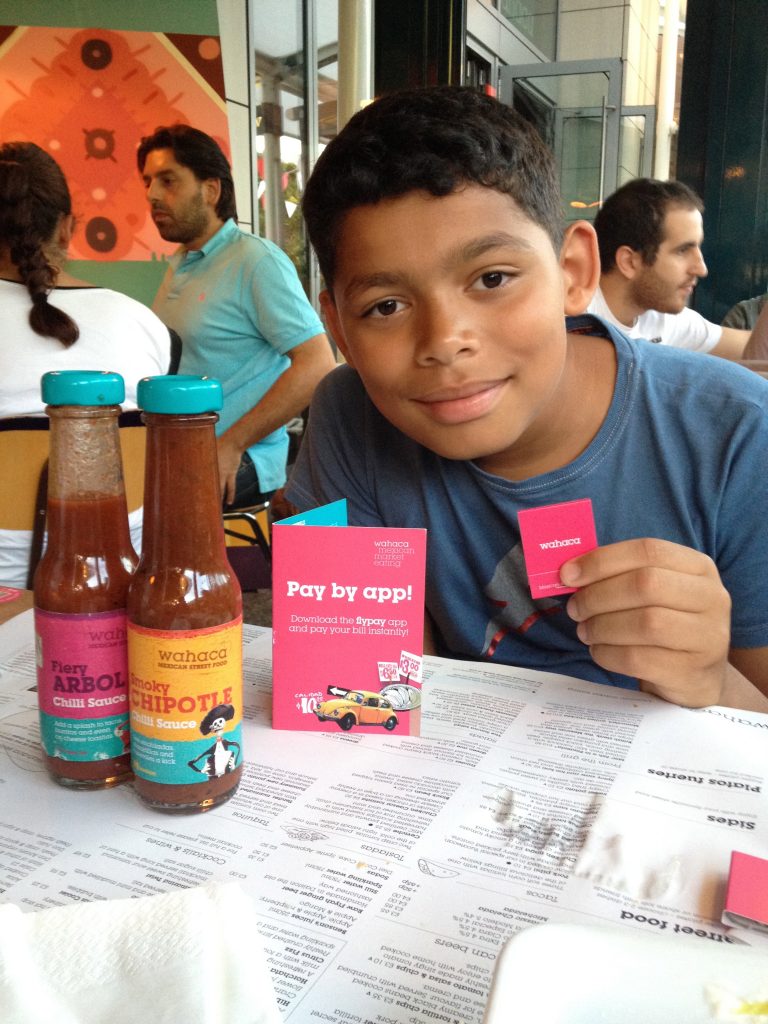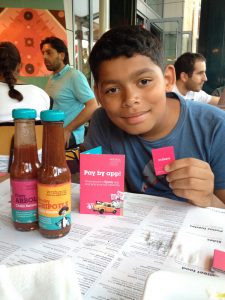 There are loads of great places to eat down at the South Bank. KidRated loves Wahaca; family-friendly, super-fun Mexican food, and located a few hundred yards away along the bustling riverbank.
Southbank's Wahaca is housed in 8 recycled shipping containers arranged on 2 overhanging levels alongside London's Southbank Centre. Serving up Mexican street food with unrivalled views of life on the Thames floating by. Or if you're in a hurry get the taste of Mexico to go with their takeaway burritos and salads available from their Mexican Street Kitchen truck parked up alongside the river.
London RIB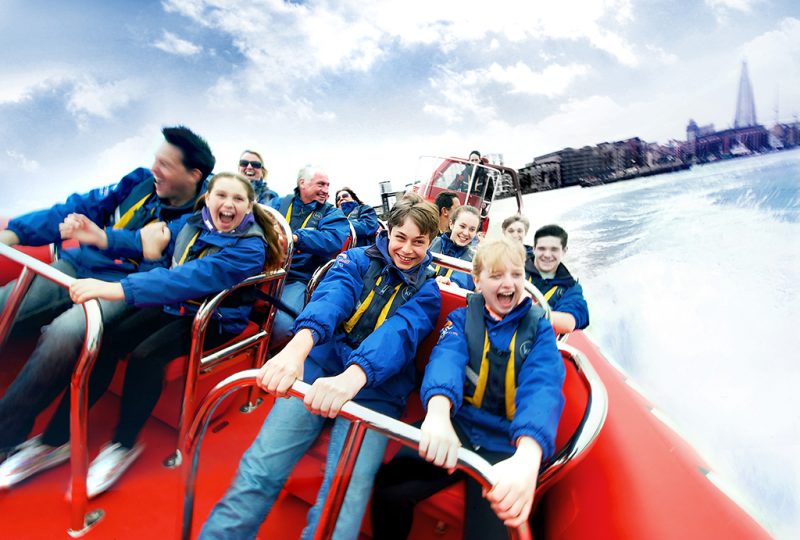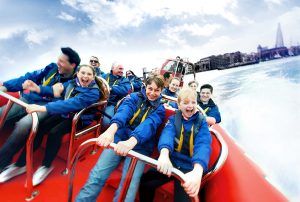 In the afternoon take a trip down the Thames on the London RIB Voyages. Fast, furious and loads of fun; board the boat just next to the London Eye.
Sightseeing in London has never been more exciting than by speedboat. This is the Fastest Thames Boat Trip. The guides on these boats talk directly to you as they share their brilliant anecdotes and unusual London stories. And with only twelve guests in each boat, it's a perfect personal experience.
---
5 Day Itinerary: Day 3 – History
London's been around since the Roman times, it is just full of history to learn. 
Buckingham Palace
Start the day outside Buckingham Palace. Peer through the gates and make sure you pose for a picture on the iconic Victoria Memorial Statue.
Horse Guards Parade
And if you time it right, you'll be able to watch the famous changing of the guards! – will you be the first to make one of them laugh?
Churchill War Rooms
Just round the corner are the Churchill War Rooms. You can explore the former Prime Minister's secret bunker, hidden beneath the streets of Westminster where he ran World War 2.
Walk the labyrinth of rooms and corridors that stretch below Westminster that sheltered Winston Churchill and his war cabinet from the German bombing raids, and explore the Churchill museum to learn the story of his life and legacy.
You can also grab a quick snack from their on-site cafe or have a pit stop to use the loo.
Parliament Square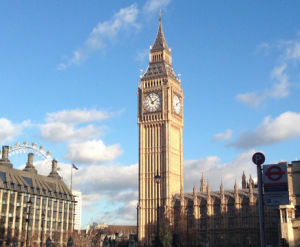 After eating a packed lunch in St James' Park head to the Houses of Parliament and Big Ben for a photo opportunity on Westminster Bridge.
You can also take a look at the many statues in the square. Statues definitely worth seeing are those that honour Winston Churchill, Millicent Fawcett, Mahatma Gandhi, Nelson Mandela, Abraham Lincoln and Robert Peel. Selfie anyone?
City Cruises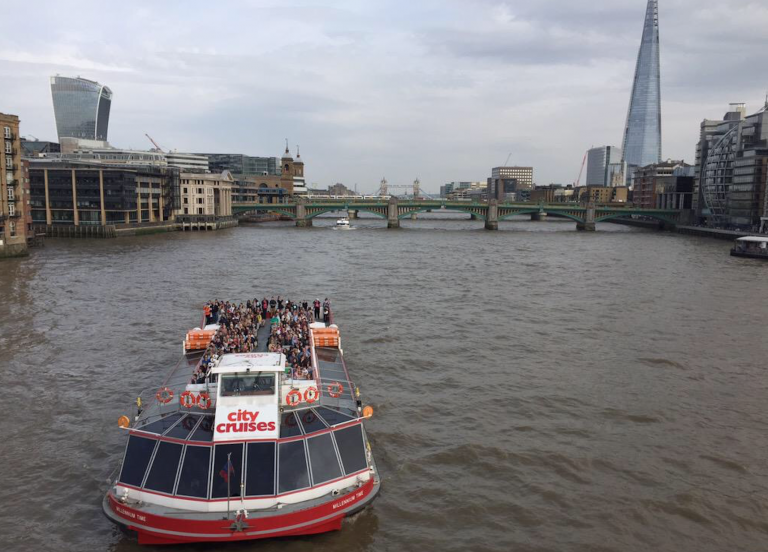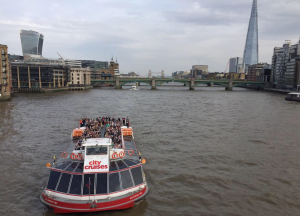 Then head down to Westminster Pier and catch a City Cruise down the River Thames. You and your kids are bound to learn loads about London from the fun commentary they have on board. This is another great opportunity for photos. Look out for HMS Belfast and the Globe Theatre.
The boats depart every 30 minutes, every day of the week, all year round. Their fleet of boats are designed to give you the best vantage point from the river. Sit back, relax and enjoy the views from the open-air upper deck or the comfortable saloon.
Tower of London
Spend the afternoon at the Tower of London visiting the Crown Jewels. Visit the Royal Beasts exhibit where you'll learn all about the exotic animals which were held captive in the Tower for more than 600 years. Be dazzled by the 23,578 gems that make up the Crown Jewels in the Jewel House. Just don't try and pinch any or you might find yourself up on the executioner's block!
Prepare for the queues but trust us it's worth it. Kids will also enjoy the FREE Yeoman's Tour where you can learn about the Tower's incredible history. Look out for reenactments of famous tower residents too.
Tower Bridge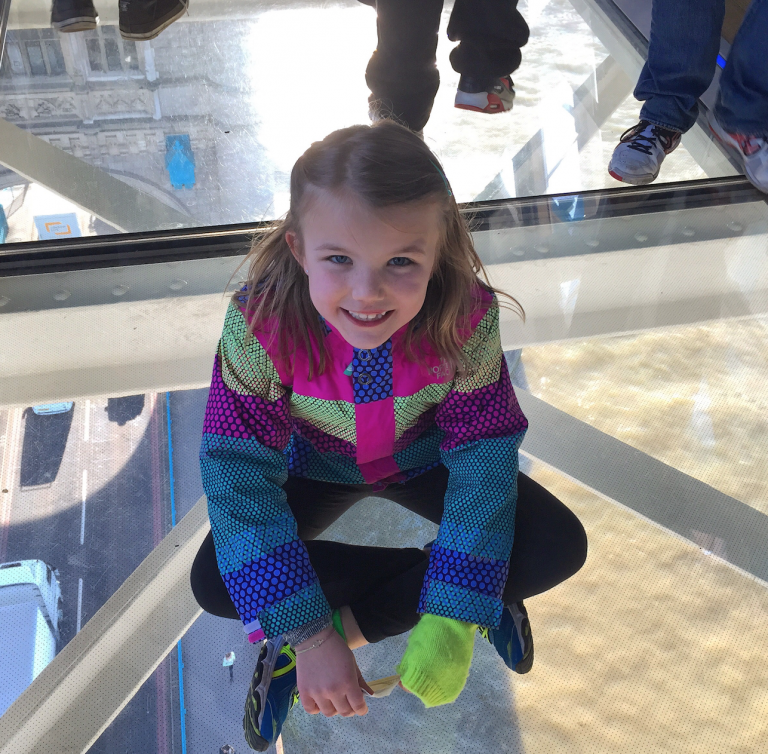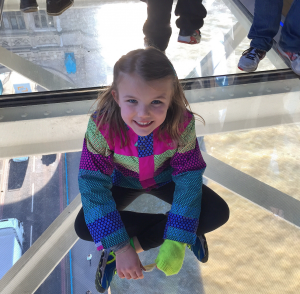 Alternatively, you could visit the glass walkway at Tower Bridge. Another great photo opp – pretend you're levitating high over the Thames.
Tower Bridge will transport you to Victorian London, telling the story of the city's defining landmark from the very beginning. Immerse yourself in the architecture and engineering, and watch city life unfold in the panorama from its high-level Walkways and Glass Floors.
Time your visit just right, and you'll even get to experience the magic of a Bridge Lift beneath your feet. 40,000 people cross Tower Bridge each day and now you can see inside it. Don't forget to visit the engine room as well!
---
5 Day Itinerary: Day 4 – Markets
London has so many great markets to visit. 
Camden Market
Spend the morning at Camden Market, which is loud, bustling and has something for everyone. In amongst the clothes and nik-naks, there are loads of stalls selling food so it's worth staying up here and grabbing some lunch.
Virtually every type of cuisine is offered, from French to Argentine, Japanese to the Caribbean. The food tastes great and it's affordable, especially in the Lock Market. You can eat at the big communal tables or even by the canal.
Covent Garden
After that jump on the Northern Line and head to Leicester Square which is just a 5-minute walk to Covent Garden.  There are loads of stalls to browse through here both in and out of the covered market. But kids will love it for the endless stream of entertainers who perform here.
Once home to the world-famous fruit and vegetable market, Covent Garden's Apple Market continues to support market traders, offering a range of unique handmade crafts and goods throughout the week.
If it's raining the London Transport Museum is tucked in the corner of the piazza and well worth a visit.
Chinatown
Head back to Leicester Square and just behind the tube station is London's Chinatown. Perfect for an evening meal of dim sum and crispy pancakes.
Chinatown boasts buildings and streets decorated with Chinese symbols such as dragons and lanterns. Keep an eye out for street signs, which are written in English and Chinese.
Find stone lions, contemporary art sculptures and Chinese gates as you explore the area, and don't miss Chinatown's new fourth gate on Wardour Street: completed in 2016 and built-in traditional Qing dynasty style, it is the largest Chinese gate in the country. All these impressive decorations make perfect photo opportunities and give an insight into Chinese culture and religion, particularly during seasonal celebrations.
---
5 Day Itinerary: Day 5 – Save some pennies
It's the end of the week and funds are running low so today we're going for cheap and cheerful!
Museums
In the morning head to South Kensington and choose between the V&A Museum, the Natural History Museum or the Science Museum, all of which are free.
V&A Museum: for their games and activities and Imagination Station. They also have pop-up performances, multi-sensory activity backpacks, make-it workshops and discovery areas.
Natural History Museum: you can gaze up at the moon, stomp like a dinosaur, get hands-on in 'Investigate' and join a Nature Live talk. You can also take a photo with Andy's clock and say hi to a Stegosaurus.
Science Museum: to see the very first Apple computer model, fly the skies on a flight simulator, visit the Imax theatre inside and discover Launchpad – the hands-on science playground for kids.
Hyde Park
At lunchtime head north to Hyde Park where you can get away from it all and enjoy a packed lunch.
It's easy to spend the rest of the day in here as it's home to the Diana Memorial Playground, the Serpentine Gallery (check suitability for kids) Kensington Palace or for a small fee you can hire a boat and take a jaunt on the Serpentine or ride on the Solarshuttle.
Queens Ice and Bowl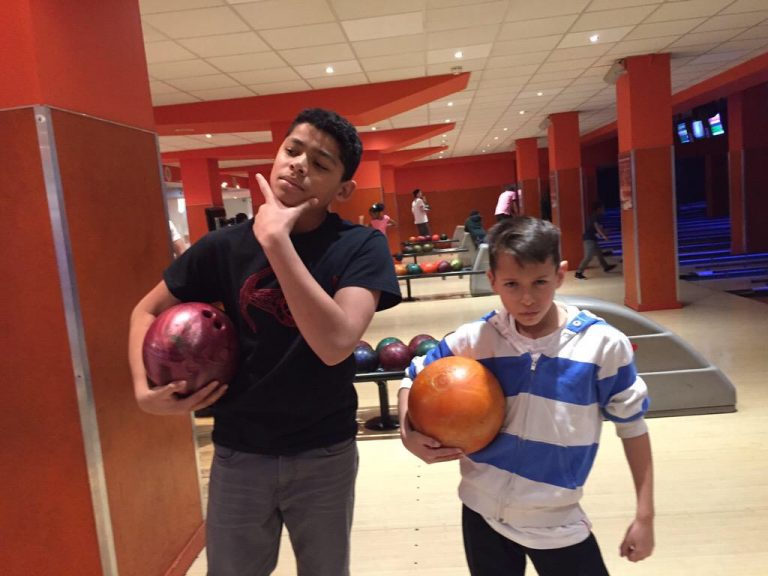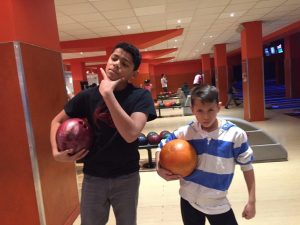 Finally, head to Queens Ice and Bowl and end the day either knocking down pins or falling over on the Ice Rink. They have plenty of food and drinks for supper and even an arcade if the kids are too tired for anything else.
When bowling, they have ramp-assists to steady the littlest of hands and bumpers that are fitted to all 12 lanes. Bowling Shoes aren't compulsory and you can book a table in the diner and enjoy a full kids food & drinks menu.
If you have a KidRated badge you're even eligible for a great discount!