Best Local Cinemas in London
"Talking about dreams is like talking about movies, since the cinema uses the language of dreams; years can pass in a second and you can hop from one place to another." – Federico Fellini
A thing missed most during London's lockdown was the cinema experience. Watch a film the way it was meant to be seen by taking the evening off to watch a film the way it was meant to be seen – escape reality on a big screen with optimum sound, heightened visuals and indulgent comfort. We've been on the hunt for the best cinema screens in the capital appropriate for families, many of which offer Weekend Film Clubs, Parent & Baby discounts plus Q & As and exclusive events with cinema memberships.
Whether it's a parent date night, a teen birthday party, a Saturday excursion or a regular weekday, there are so many beautiful venues and film communities on this list which allow us to appericiate the art of film more than ever. So, what are you waiting for? Flick through!
Psssst… feel free to tell us of any other venues we've missed in the comments below!
The Electric Cinema, Portobello
In the heart of Portobello, the beaming 'Electric' sign outside this cinema venue is enough to draw you in. Watch in style and comfort in velvet armchairs (from £18.50) or even a cosy front sofa bed if you manage to grab one before they sell out.
Why we love it
Kids Club screenings are available frequently at The Electric meaning cheaper tickets (£8 per armchair, £16 front row bed). You'll feel less embarrassed of your kids going berserk with an audience of their own kind.
Why your kids will love it
The Electric Diner next door has a range of milkshakes, burgers and puddings where your kids can get their sugar fix before passing out in front of the big screen.
Essential info
The Box Office is open from 9am daily (10am on Sundays) until 8.30pm. The hour before a performance starts online bookings cannot be made.
The auditorium and bar open 10 minutes before the advertised programme time. The fully-licensed bar serves a selection of cocktails, wine, beer and champagne for mum and dad, and plenty of treats for the kids. Top tip: bring your own popcorn as that's one snack they don't serve – crazy I know!
Prince Charles Cinema, Leicester Square
The Prince Charles Cinema is the last of the independents still operating in London's 'West End'. The venue is famous for their weekly Repertory film screening (Monday to Thursday), linking themes such as Director, Actor, Genre, Year etc, and where possible from 35mm too!
Why we love it
The cinema offers INCREDIBLE and cheap memberships meaning discounted tickets, £6 weekday matinees, 15% off drinks and snacks and local business discounts. You feel like a film star walking around this cine-famous district and rolling into the big screen.
Why your kids will love it
If your kids or teens love theatrics, they will love the Interactive Events on at The Prince Charles Cinema. Sing-a-long to Grease (1978), The Sound of Music (1965) or Spice World (1997). Your pre-teens will also love the range of 90s throwback screenings.
Essential info
The cinema requires proof of COVID-19 status for entry.
Peckhamplex
Peckhamplex is an independent six screen cinema, showing mainstream, art house, foreign language and independent films. Special events include concert films, pre-recorded plays and theatre productions, charity screenings and Q & A events with directors, actors and special guests.
Why we love it
All tickets are £4.99 EVERY DAY OF THE WEEK. Cheap, cheerful and a truly unique experience. Watch with Baby screenings are also open to parents with children under 1yrs old, Thursdays 11.30am, tickets include tea and biscuits. Plus, the car park at rear of the cinema is FREE after 6:30pm.
Why your kids will love it
This humongous venue has a film screening for every kid, every genre, every snack. They will feel like they are lost in an old school American movie.
Essential info
No Admittance 30 minutes after the start of performance. Photo ID may be required for 15 and 18 certificate films.
The Lexi Cinema, Kensal Rise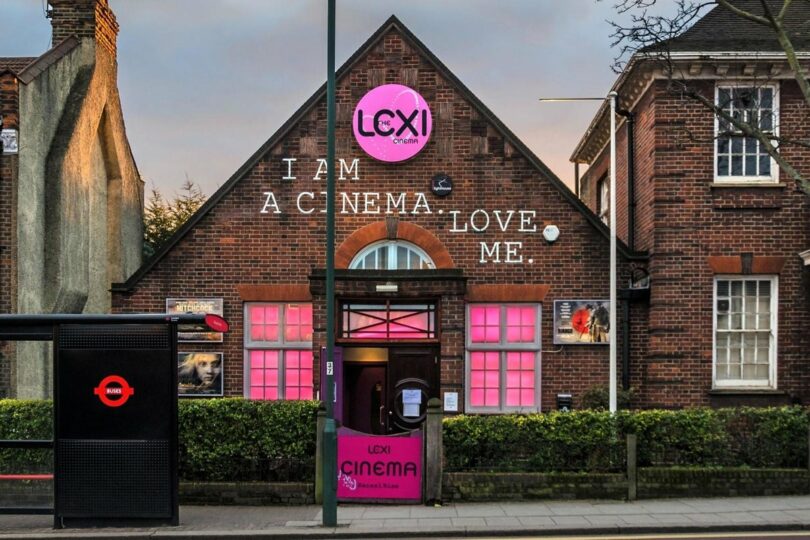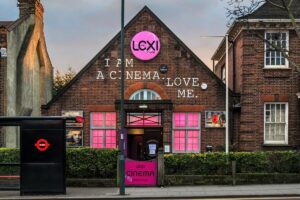 The Lexi is London's only social enterprise cinema, a volunteer-run picture palace with strong links not just to their local community, but to a unique charity project thousands of miles away in South Africa, The Sustainability Institute. All staff are volunteers and 100% of the profits go to supporting to this charity, who provide education, food programmes and ecological research initiatives to the families of Lynedoch Village.
Why we love it
Not only is the heart of The Lexi in the right place, the small cinema room has a homely feel and the staff at the mini bar are super friendly.
Why your kids will love it
Every school holiday, The Lexi run a series of hugely popular matinee screenings, from the latest cartoons and kid-friendly blockbusters to familiar family films. Booking is highly recommended as these shows often sell out.
Essential info
Please call the office to book wheelchair seats. The duty manager on the night of your screening will be there to help, so feel free to make them aware of any other access needs you may have.
Everyman, Hampstead
The Everyman redefines cinema. Parents can swap an oversugary soft drink for a boujee glass of red wine and a slice of freshly made pizza can be served to your seat.  This is the perfect spot for a no kids allowed date night, or a young persons birthday treat.
Why we love it
Comfy seats, lovely staff, great location. What more could you want? Baby Club is also a weekly screening on a Tuesday, Wednesday or Thursday for every knackered parent to enjoy. Each week, a new release is shown with the volume turned down and with dim lighting throughout the auditorium for the comfort of the little one.
Why your kids will love it
Not only is any Everyman venue an experience, your kids will love the thrill of getting dinner brought to them while lazing on velvet seats and getting into a blockbuster of their dreams.
Essential info
There is disabled access directly into Screen One at street level for Standard ticket holders. Screen 2 doesn't have disabled access.
The Curzon Cinema, Aldgate
Designed for the modern and trendy film buff, Curzon Aldgate is situated in London's culturally vibrant East End, a short walk from Brick Lane. Click here to take a virtual tour of this stunning venue.
Why we love it
Fresh coffee, teas and pastries alongside an all day menu of pizza and bar food with vegan and vegetarian options available at The Curzon make this venue stand out from the rest.
Why your kids will love it
Once a month, Curzon Kids transforms Saturday mornings. If your kids like to make and create, come along to Curzon Kids, watch the film and create works of art inspired by the screening. All tickets are £6 for under 25's and £6.70 for adults which includes the film and craft session.
Essential info
'Relaxed screenings' at the Curzon create a sensory friendly and inclusive environment for those on the autism spectrum, people living with dementia and anyone who would benefit from a relaxed cinema experience. The lights and sound left on on low throughout the screening, the sound will be at a lower volume and customers will have freedom to move around the auditorium if necessary.
All of these relaxed screenings contain subtitles.
BFI Southbank
BFI Southbank is the queen of movie theatres. Not only are you right beside the River Thames and The National Theatre, the venues iconic film collection and range of new releases to old time classics makes this a top London cinema spot.
Why we love it
We love the array of events on at BFI  for parents, with Q & A's and special screenings such as Valentines Day Special: Casablanca (1942).
Why your kids will love it
The BFI display ideal screenings, clubs and activities for families of children ages 4 to 12. Under 16s are only £4 and adults £8 (BFI Members pay £2 less). You also must check out Film Clubs for young people during the half term and holidays.
Essential info
The cinema has a number of spaces allocated for wheelchairs and visitors with mobility impairment. Book a wheelchair seat in advance to avoid disappointment, particularly if you need adjoining seats for your friends or family.
The Phoenix Cinema
Built in 1910, The Phoenix Cinema has a long running history, originally opening it's doors as The East Finchley Picturedrome. The iconic venue was part of the first wave of cinema building happening across the UK in the early 1900s.
Why we love it
The Phoenix is supported by a number of celeb patrons such as Dame Judi Dench, Benedict Cumberbatch, Ken Loach and Mike Leigh to name a few. All in the name of supporting independent cinemas!
Why your kids will love it
The Phoenix Kids Club runs every Saturday from 10am, where children watch a film altogether after taking part in an activity. Kids aged 5-10 get £3 tickets as well as a FREE activity, book as places are limited.
Essential info
This cinema more than welcomes wheelchair users, with full access across the building: an external ramp at the entrance, a lift to the auditorium, a platform lift to the café and an accessible toilet in the foyer.There are two front row and two back row wheelchair spaces in the cinema.
Crouch End Picturehouse
This trendy spot was once badly damaged due an air raid in the outbreak of the war, demolished and rebuilt as 'Crouch End Picturehouse'. The venue stands out from other Picturehouses due to its modernist architecture, so you can watch in style.
Why we love it
This five screen cinema also has a delicious restaurant, making it a great spot to eat or have a drink before watching a movie. The menu includes salf beef, pork belly, bbq jackfruit and plenty of vegan options.
Why your kids will love it
The Kids Club at Crouch End Picturehouse is exclusively for children and their parents or carers, where tickets to each screening cost £3.
Essential info
Guide dogs are welcome at Crouch End Picturehouse. If you wish to take a dog into a performance, please let the staff know when booking so they can make appropriate arrangements. Alternatively, your dog can be cared for by a member of staff for the duration of the performance.
Rich Mix
Rich Mix, based in East London, is not just a cinema but an artistic community space open to everybody. The charity organisation aims to introduce London's diverse audiences to a vital, exciting and ambitious programme of contemporary culture.
Why we love it
The broad programme at Rich Mix really does cover every genre imaginable – live music, spoken word, theatre, dance, talks, visual arts, independent films and blockbusters across this three-screen cinema!
Why your kids will love it
Every Sunday, kids can attend inspirational FREE activities at Rich Mix before or after a family film. Activities include Everyone a Maker, StoryPlay, Mwalimu Express and during the week Creative Stay & Play for local Families with under 5s.
Essential info
The main entrance can be accessed via a ramp on Bethnal Green Road. Once inside, lifts provide access to all gallery/performance spaces and all three cinema screens with wheelchair bays.
Screen On The Green
Islington's Screen on the Green is one of the country's oldest single-screen cinemas, opened in 1913 and bought by the Everyman chain in 2008. The cinema retained its iconic neon sign since then but luckily gained a bar for all those tired parents…
Why we love it
Not only is this an aesthetically pleasing spot perfect for an Instagram snap, the venue regularly has directors giving introductions to their films or hosting Q & As.
Why your kids will love it
The Everyman bar offers SUNDAES which are like crack to kids… 3 scoops and 3 toppings all for £6. They will love you forever after they try one of these.
Essential info
There is on-street parking available in the local streets near Everyman Screen on the Green. Disabled access is limited but available, with two steps into the foyer.
Hackney Picturehouse
Welcome to "East London's biggest screen, delicious restaurant & bar located in a thriving hub of Hackney". The landmark building was converted into a cinema in 2011 after originally being Hackney Central Library as well as a concert venue.
Why we love it
The Hackney Picturehouse has plenty of screening opportunities for people with dementia, toddlers, babies and kids meaning every member of your extended family is included. Happy Mondays means that families of four can attend any screening for £23.60.
Why your kids will love it
The seats are mega comfy at this cinema and the screens are bigger than many London cinemas, so the experience can become all the more exciting for your kids.
Essential info
The Screen 1 accessibility lift to access disabled seating is currently out of order. The cinema apologises any inconvenience this may cause.
Close-Up, Shoreditch
Close-Up has an extensive film library and in person programmes, set to make the world of film more excessible.
Why we love it
The Shoreditch venue has a sense of mystery about it… the blacked out walls and outdated website. Nevertheless the cinema is very committed to supporting independent and experimental cinema, focusing on the cross over between the art and film. You'll feel as though you've gone to a movie marathon and learned somethting all in one!
Why your kids will love it
This choice is definitley one for parents more than infants, so you make need to get the babysitter round for this night out.
Essential info
Close-Up is open Tuesday to Sunday: 12:00 – 12:00.
Rio Cinema, Dalston
The Rio Cinema has a rich history stretching back over 112 years. The original building was owned by a pioneering business woman called Clara Ludski who converted it into one of London's very first cinemas in 1909 showing early silent cinema pictures.
Why we love it
The art deco interiors of this landmark are worth a visit in itself… Fun Fact: The Rio Cinema hopes to become the first solar powered cinema in the UK!
Why your kids will love it
Parent and Baby Club is the chance for new parents to view the latest cinema releases in a relaxed environment. This club is for all parents whose babies are under 12 months of age.
Essential info
Although The Rio Cinema is an old building, which presents access challenges, it is fully accessible to disabled patrons, as well as wheelchair users.
The Castle Cinema, Hackney
The Castle Cinema has been a theatre, bingo hall, warehouse and snooker hall. In March 2016, a  Kickstarter campaign led to over 650 people donating to save the space, giving us the popular cinema that we love today.
Why we love it
As a crowdfunded cinema, community is at the very core of The Castle Cinema.There are some great ways to support The Castle Cinema and share the gift of film – including membership and gift vouchers, which give you cheap-as-chips cinema tickets plus all the glory!
Why your kids will love it
There is currently FREE (yes I mean free) membership for 15-24 year olds at The Castle Cinema. Parent & Baby screenings are also available here, but the cinema asks if you could please avoid bringing a buggy and use a sling where possible to aid social distancing.
Essential info
Book tickets either online or at the box office!
Seating is unallocated so make sure you arrive with enough time to find seats and grab a drink!
Genesis Cinema, Whitechapel
The Genesis Cinema has been used for entertainment purposes since the mid-19th century. This spot has been a pub, music hall and theatre that ewven welcomed stars such as Charlie Chaplin just before he left for Hollywood and received worldwide acclaim.
Why we love it
There are brilliant memberships available here at the Genesis. You can purchase an annual Mocha membership which grants you 4 free tickets a year to share with family (or keep to yourself!). £40 a year membership gets you discounted tickets, member previews and even free coffee. Bargain!
For 007 fans, the Martini membership makes you feel like bond. Purchase either a 3, 6 or 12 month package with their monthly subscriptions. Get unlimited access to screens 1 – 3 for £70 every quarter  –  a perfect present for budding directors in the family.
Why your kids will love it
Support local indy cinema with better hotdogs, pick n mix, drinks, coffee, community vibes and 2-4-1 for East End Kids Members!  There are also Parent & Baby screenings every Thursday for mamas with new borns.
Essential info
Wheelchair access is available in the Genesis via the Foyer, Gallery, Café, Kiosk, Screens 2 and 3, Studio 4 and Studio 5. Access is via a ramp. One complimentary ticket is given to any carer in possession of a Cinema Exhibitors Association card or anyone with a registered carer card.
Backyard Cinema
If you haven't heard of Backyard Cinema, get to know. This independant company have transformed some of London's most incredible venues into extravagant immersive cinemas. "From candlelit churches to cobbled Camden courtyards, we've turned corners of the city into cinema seventh heaven." 
Why we love it
This is such a fabulous family treat or teen birthday party idea. Check out these amazing past events including Miami Nights (including real sand and bean bag chairs) and LA nights!
Why your kids will love it
Dressing up as a character from the film is welcome and encouraged! Although there is no enforced dress code.
Essential info
Backyard Cinema now have a permenant residency in Wandsworth. Capital Studios is fully accessible for disabled persons, with wheelchair accessible toilets, an accessible lift and a dedicated team on site who are available to assist throughout your visit.
Regents Street Cinema
Welcome to London's biggest independent cinema screen – Regent Street Cinema.This collective dedicate themselves to show the very best independent films to support contemporary film makers.
Why we love it
After the screening of La Vie Commence Demain in January 1951–the first film to be awarded an X certificate in the UK– the cinema became a British history landmark. The Regent Street Cinema "set a precedent for permanent cinema in the 1920s." After a three year fundraising campaign in May 2015, the cinema was restored and reopened thanks to the University of Westminster.
Why your kids will love it
This cinema should be an essential visit for teens who love film. For £35 per year, the Regency Student Membership provides two complimentary tickets plus discounts off food and screenings throughout the year.
Essential info
The Gate Picturehouse, Notting Hill
The Gate Cinema is a Grade II listed building right in the centre of Notting Hill Gate, a brisk walk from Portobello Road. Having been converted from a restaurant by architect William Hancock in 1861, it originally opened as the 450-seat 'Electric Palace'.
Why we love it
We love the simplicity of this venue – comfy seats, small foyer selling popcorn with friendly staff, beautiful ceilings that take you back in time into cinematic paradise.
Why your kids will love it
Every Saturday morning, your kids can go to The Gate for £3 a ticket! No admission to unaccompanied adults.
Essential info
Wheelchair spaces and Carers tickets are bookable online. Alternatively, to book wheelchair spaces or carer tickets by phone, call the Picturehouse dedicated accessibility hotline on 02072 947908.
The Cinema at Selfridges
After a shop-till-you-drop excursion to Selfridges, why not take a peek at their brand new cinema experience?
Why we love it
The bar at the cinema is super decadent. It is an essential order that parents treat themselves to glass of champagne, prosecco and at least one cock/mocktails.
Why your kids will love it
The posh 'Sweet Shop' by the cinema bar offers a delicious variety of snacks to get your kids pumped, from Selfridges' own 'air popped' popcorn, sweets, chocolate and homemade ice cream.
Essential info
Of course, at Selfridges, you travel in style. Disabled persons have a lift from street level (40, Duke Street) to the lower ground floor and all screens here are wheelchair-accessible.
Ciné Lumière
Ciné Lumière has quickly become one of London's best multicultural cinemas. With a particular emphasis on French, European and World cinema, the programme here showcases new releases, repertory screenings, previews and exclusive on-stage events attended by directors and actors.
Why we love it
For those who don't mind subtitles and want to open eyes to independent cinema happening all around the world, this is the spot to be.
Why your kids will love it
Become a CinéFamily and enjoy a new year revamped film offer, with exclusive screenings for CinéBabies, CinéTots, CinéKids, CinéTeens plus relaxed screenings designed for children with sensory difficultie.
Essential info
Please note that there is step-free access to the ground floor (foyer/reception), the first floor (library, salons and the cinema) and to the lower ground floor (Ciné Lumière II). Equipped with wireless audio system, the Ciné Lumière II provides both Hearing Impaired (HI), and Visually Impaired Narration (VI) on compatible films.
The Barbican Cinema
Are you ready to see the best international new releases, talks with up and coming filmmakers and attend a selection of screenings with The Barbican's major curated seasons? Past seasons include mixed heritage film makers, theatre and dance screenings, young filmmakers and short films.
Why we love it
This is one of the only London cinemas that shows event screenings from all around the world from established companies such as NT Live, Royal Opera House and Met Opera musicials.
Why your kids will love it
If you want to get your kids inspired by film, join The Barbican Family Film Club on Saturday mornings for a wonderful programme of films for young people under 18. No 'big kids' allowed and adults only with kids permission.
Essential info
Cinemas 2 & 3 are located at Beech Street, a short walk from the Barbican Centre's main Silk Street entrance. There are a couple of steep, dropped kerbs and an incline to negotiate between the two sites. Level access from Beech Street.
The Cinema allows assistance dogs inside. If you prefer, you may leave your dog with a member of the foyer staff during the performance.
The Ritzy, Brixton
The Ritzy Picturehouse in Brixton is a film-buff's wonderland, with a beautiful foyer, four cinema screen plus a recently added bar and café.
Why we love it
Originally named 'The Electric Pavilion', The Ritzy Picturehouse was one of England's earliest purpose-built cinemas, seating over 750 people. In comparison to the next door Brixton Palladium it was known as the 'flea pit'. Today, however, The Ritzy's Edwardian exterior and main grand auditorium attract visitors as an impressive example of early cinema architecture. How the tables have turned!
Why your kids will love it
The Kids' Club here runs every Saturday at 11.00am, issuing £3 tickets all year round. Doors open at 10.30am. Adults must be accompanied by a child.
There is also a fantastic local community for families with young children running Tuesdays, Thursdays and Sundays showing 30 minutes episodes for preschool children plus parents and carers. This is great way to introduce toddlers to the experience of the cinema, while keeping in mind their low attention span!
Essential info
Autism-Friendly screenings take place on the third Sunday of the month. Dementia-Friendly screenings are open to all but cater especially for people living with dementia. Before the film you are served free tea/coffee and biscuits, and there's also a short interval.
ODEON Cinema, Camden
Right in the centre of Camden Town, Parkway, lies the ODEON cinema. Big screens, big cartons of popcorn and big blockbuster screenings. What more could you want?
Why we love it
The location of this cinema is unbeatably for a fun family day out. Browse through all of the stalls at Camden Market, grab a bite to eat at Purezza(the UK's first vegan pizzeria) and spend the evening lazing at the cinema. Can we join too!?
Why your kids will love it
5 screens at this venue show stunning RealD 3D that feature state-of-the-art technology including Dolby Digital Sound. Your kids will adore extra comfy Premier seats for a family treat day too!
Essential info
Each screen at the ODEON has wheelchair spaces and the latest technology to provide audio description and hard-of-hearing facilities.