#DoItForTheGram: London's Most Picturesque Places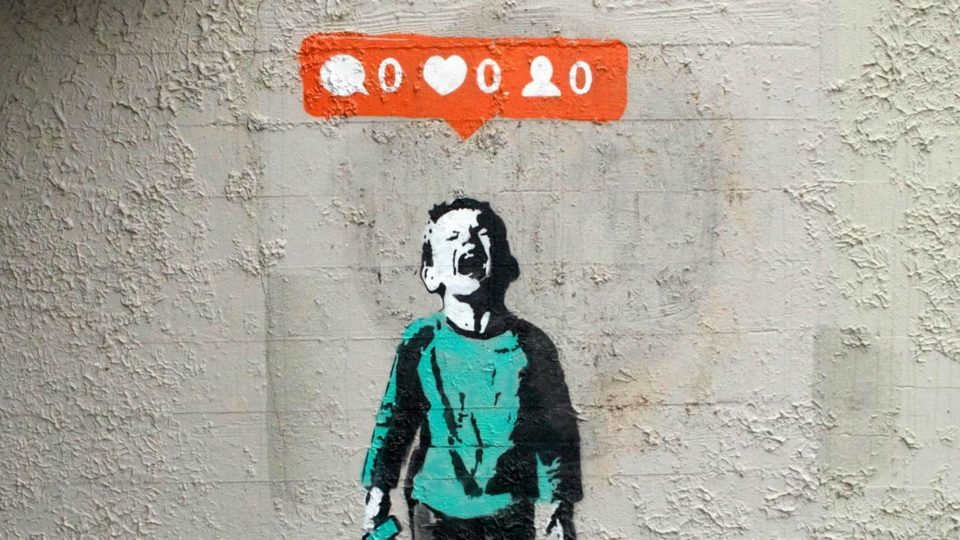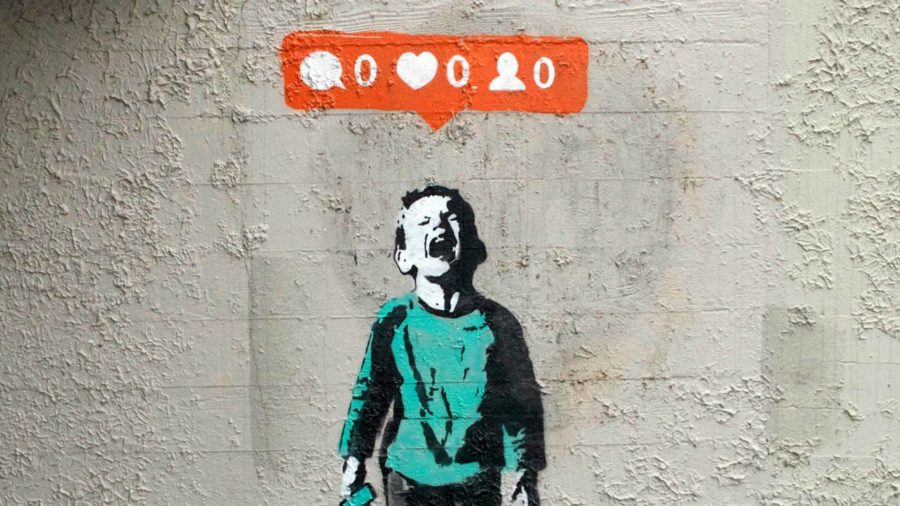 It's not just kids and older teens who are obsessed with scrolling through their Instagram – adults, bloggers and parents are not adverse to whipping out their camera phones and taking a snap. But, where are the best places in London to shoot?
Ladies and Gentlemen, we give you our most Instagrammable spots in London, perfect for an artsy snap, family day out or dinner date to bring life and colour to your feed. #DoItForTheGram
Ever wanted to feel like a tourist in your own city? To experience the feeling of amazement to a place you've bypassed but never really seen? To pee in an igloo pod or see the London skyline without the crowds? KidRated is here to save you from the depths of google search with this jam packed list.
Wisteria House, Camden
Right in the centre of Camden lies a mysterious wisteria plant that has been growing for generations. Located on Delancey Street, NW1, the purple hues distract from the busyness of Camden Market nearby and are definitely worth a stop and shoot.
Grab a bite at the lovely Portuguese delicatessen on the same street, run by Portuguese owners, which takes you straight to Lisbon. Many locals buy sandwich ingredients from here as well as a cheeky pastel de nata, perfect for the young ones of the family with a sweet tooth. Take the C11 up to Hampstead Heath if it is a sunny day and take your sandwiches for a picnic.
Dartmouth Park Hill, Islington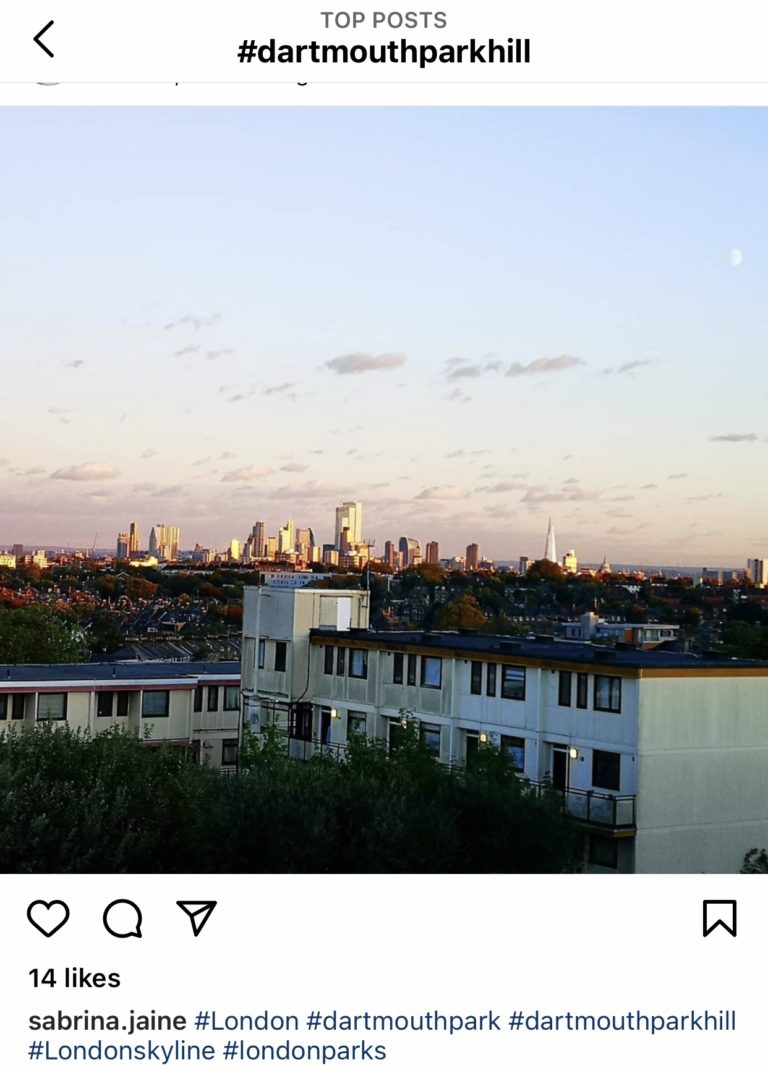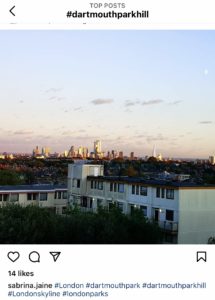 Don't judge a book by its cover, and don't judge a park by its entrance. This viewpoint may be one of London's best-kept secrets and offers an amazing open view of London, just around the corner from the crowded bait spot that is Parliament Hill.
Come here in the day time after a stroll around Hampstead Heath and let the kids run wild in the playground area. There's a small but delightful cafe located on Cricks Corner to stop for a delightful coffee. The best view from the park is probably at night, so take the kids at the sunset before bed to see London sparkling. It makes you feel small in the big city.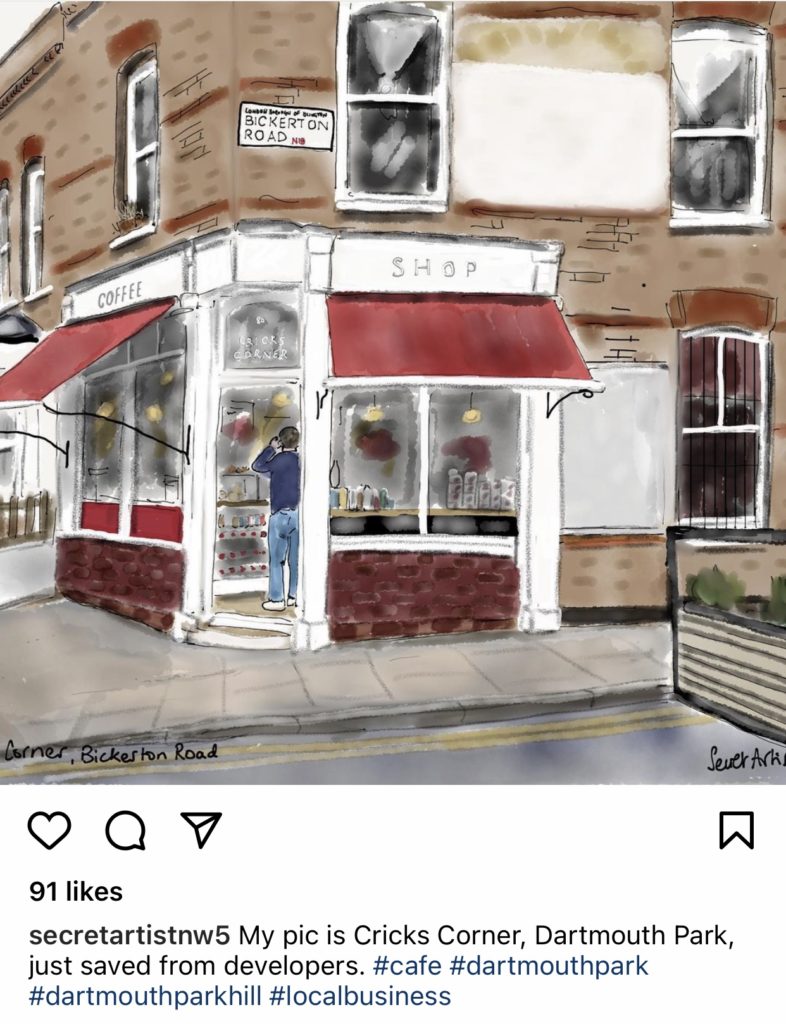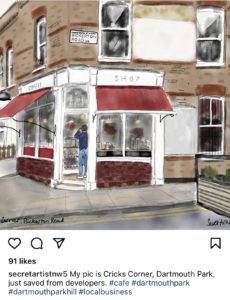 Millenium Bridge, St Pauls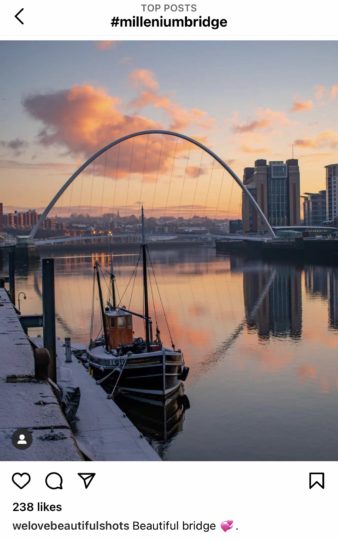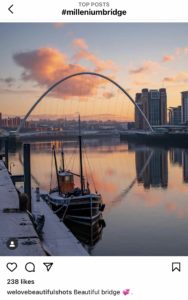 Officially known as London Millennium Foot Bridge, this landmark allows pedestrians to cross the River Thames in style. Did you know that Londoners actually nicknamed it "Wobbly Bridge" after pedestrians experienced a swaying motion on the opening day of its construction?
Don't worry, you don't need life jackets for the kids these days. It's a perfect route to bypass on the way to the Tate or stop to take a family photo while passing buskers and circus performers that frequent the bridge.
Gods Own Junkyard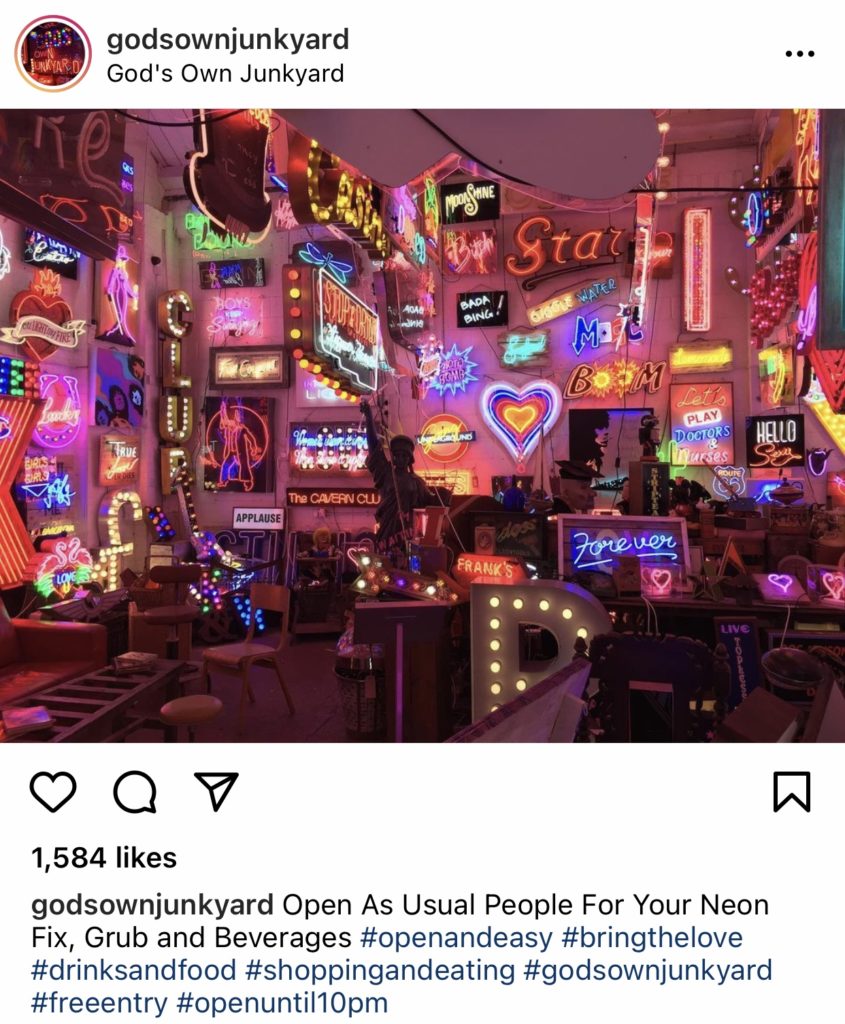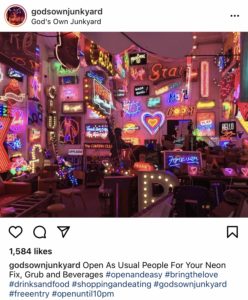 Welcome to the biggest, brightest and baddest collection of vintage neon lights in the whole of Europe! This is a great one for the whole family, little ones love the bright lights and parents love the cheeky puns written in neon.
The Rolling Scones Cafe and Bar is open for food and alcoholic beverages. The surrounding of electrical lights may you feel as if you're at the funfair. Here is an online 360 degree photograph of the London attraction, due to its closure during lockdown.
The Pergola, Hampstead Heath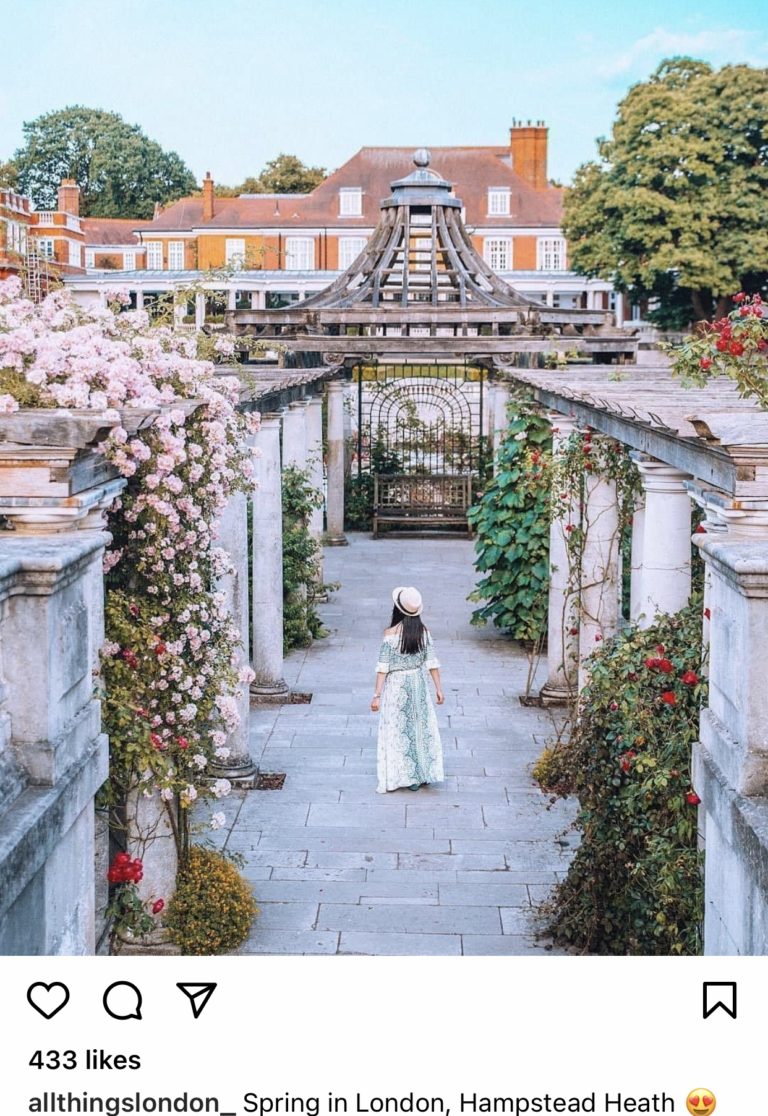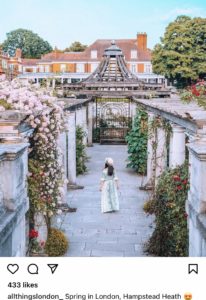 This popular wedding venue is a beautiful and hidden terrace, close to Hampstead Heath, which could be likened to the world of The Secret Garden (1911) by Frances Hodgson Burnett.
Get out early for a scroll around the Kenwood grounds as the gates close at 3.30pm. The Pergola is surprisingly free entry so bring your neighbours kids along and play in this magical space for hours on end.
Kew Gardens
There's a reason this attraction is labelled as royalty. Inside Kew, the Royal Botanic Gardens, your kids can discover the amazing power of plants, fungi and science. Why not check out our K-Rated Mum Report this, with 5 Tips For Grown Ups visiting the location?
The everblooming flowers and humid greenhouse help encourage all of us to appreciate nature – while taking a few pics for the gram. The booming gift shop on the grounds may appeal to millennial children, but in the open air on a summers day, there is nowhere better to be.
Dishoom, Kensington
Just off Kensington High Street, you will find the spot for the most in-demand table in London. The global styles of Art Deco and Jazz entered Bombay in the 30s and have now been reborn in the form of Dishoom.
There are small plates appropriate for fussy eaters and lassis for a treat. You can get the family to dress up for the evening and act as if you are in a Wes Anderson movie to match the decor.
Greenberry Cafe, Primrose Hill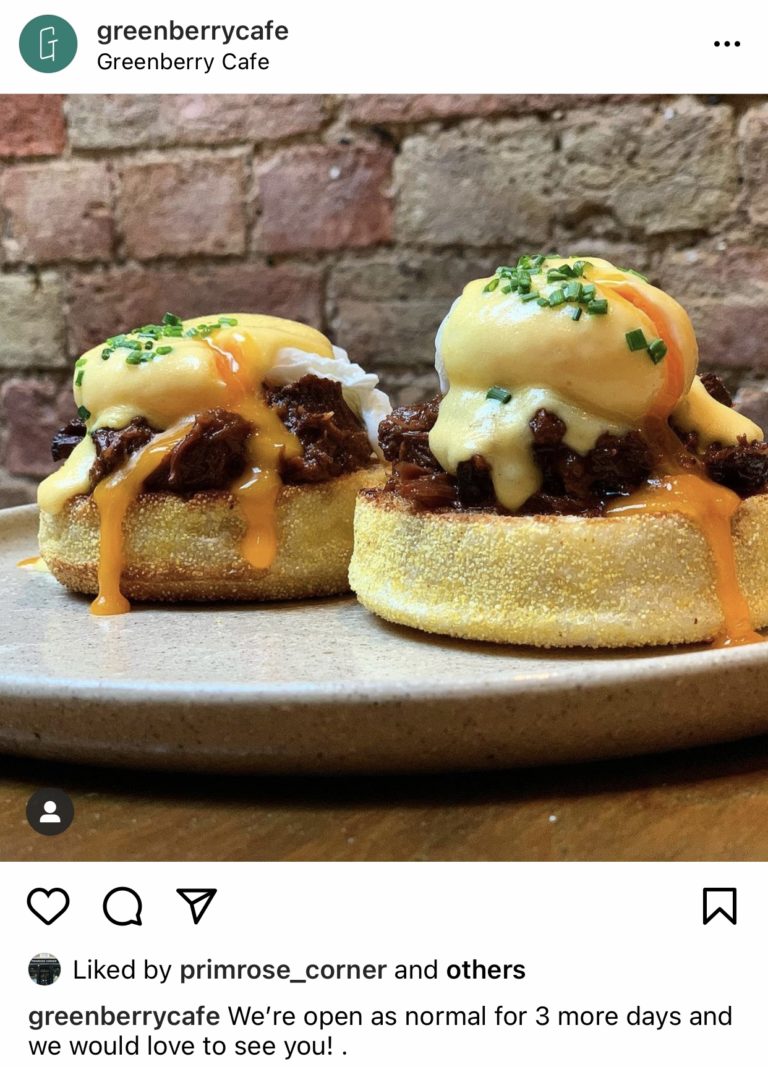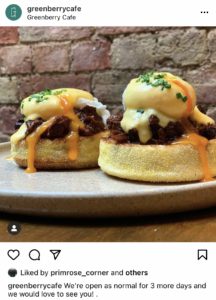 A cult favourite right by Primrose Hill is Greenberry Cafe. The walls are draped with celebrity heads who endorse the Italian delicatessen, a place which serves the yummiest grub for the whole family.
Perfect for a birthday brunch serving waffles with bacon and poached eggs or shakshuka on sourdough. The Greenberry also make great hangover cocktails for mums and dads while the kids colour in the menu…
The Loos at Sketch, Mayfair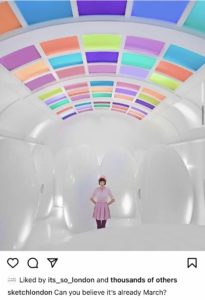 The Sketch restaurant is seemingly a rite of passage for any Instagram influencer, but the toilets deserve particular love and attention (there's a sentence we thought we'd never say!). If you need to spend a penny after dining in the glamorous pink main gallery, you can pee or poop in style in posh portaloos/ igloo-shaped Pods.
Pssst…why not check our our guide to London's Department Store Loos, including Liberty and Selfridges?
Food Halls at Harrods
The famous department store recently spent over a million on redesigning the dining hall, and we believe this certainly paid off. The space includes a wine department for boozy brunches, a roastery and bake hall as well as a fresh food market. Grab some tuna rolls at the Sushi bar, or try fresh carbonara at the Pasta bar. The Grill and Seafood bar also serve seasonal produce cooked to order.
A perfect one for the gram, including a delicious plate of over-priced but delightful food.
Brixton Market
Brixton Market has been a saviour for influencers in lockdown, and is open from dawn till dusk seven days a week! The market situated in preppy South London is recognised as an essential subsection of 'Brixton Village' alongside covered market areas like Reliance Arcade, Market Row and Granville Arcade.
The fresh produce and Afro-Caribbean food stands are not to be missed. You are granted a vibrant community feel walking these streets.
Broadway Market, Hackney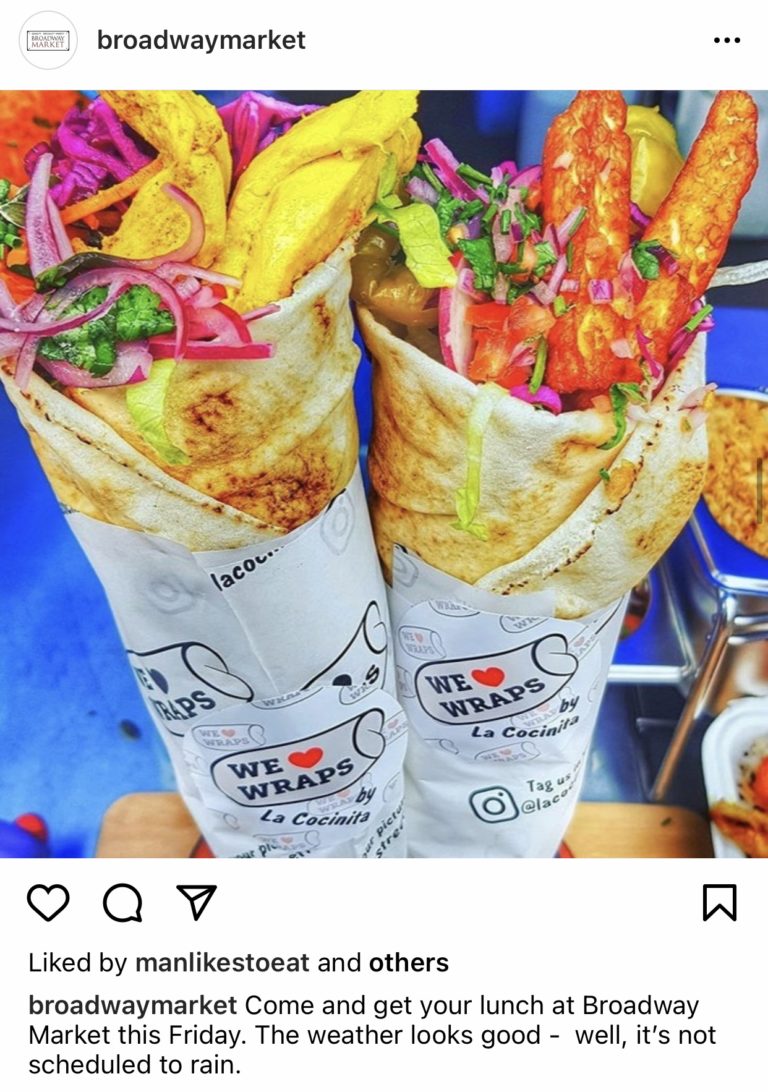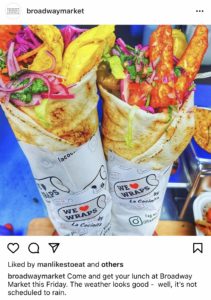 An Instagram favourite has to be Broadway Market in Hackney. This trendy hot spot is a Victorian Street Market, dating back to 1,000 BC! The street is part of the old "Porter's Path" and has been in use since Roman Times. In modern days, this landscape has been used for many film sets such as Eastern Promises(2007) and Buster (1988). Alike many squares and lanes in the East End of London, it is rumoured that the old Broadway Market partly inspired EastEnders.
Bring family and friends to check out this thriving Friday and Saturday market, with over 70 shops, cafes and restaurants open seven days a week. From fresh greengrocers to takeaway Greek gyros, there is something for everyone.
Golden Jubilee Bridge, Southbank
Right by the London Eye, The Golden Jubilee Bridge provides an amazing nighttime view of the big city while crossing the river. You can spot many popular London attractions such as The Shard and Big Ben, proving there is no need to pay big bucks to see the bedazzling London skyline at its finest.
Fournier St, Brick Lane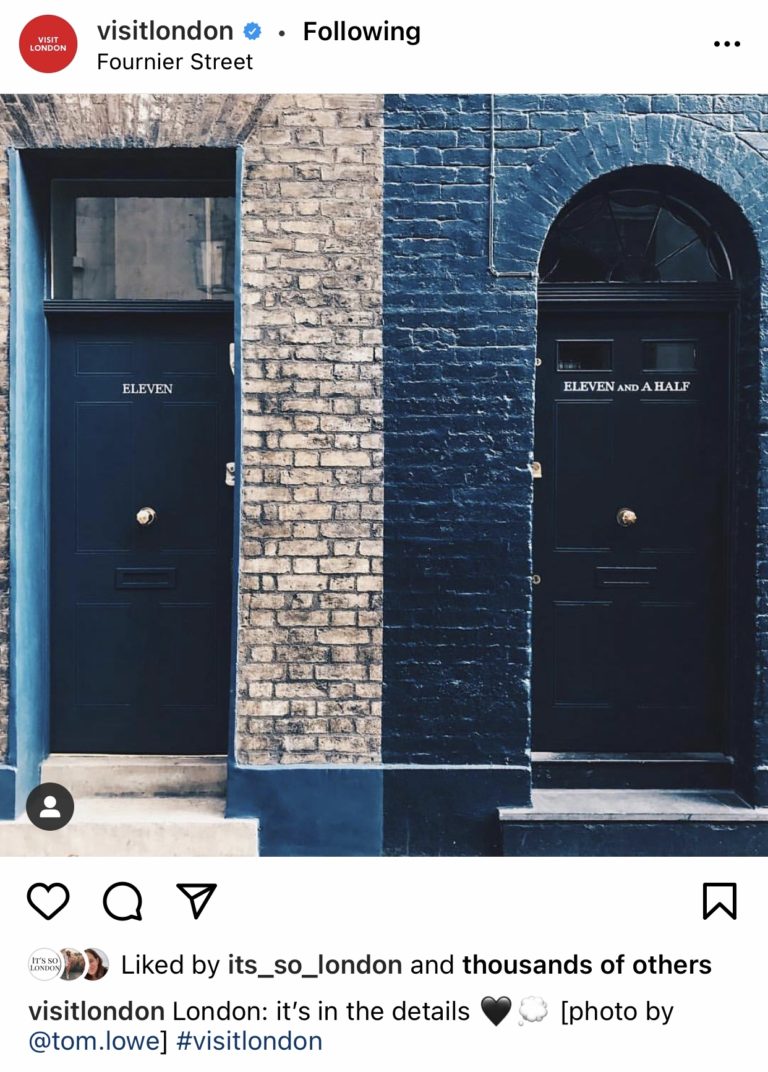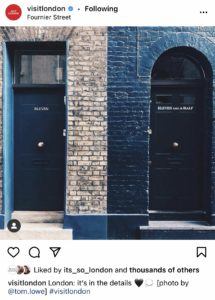 Right beside Brick Lane's restaurants and shops lies Fournier St. – an artists playground dating back to the 1720s. In view of Christ Church, this idyllic narrow street with its exposed brick is picture perfect.
The townhouses along this street are now worth over 2.5 million, but were relatively cheap in the 1900s, meaning many of its residents are permanent and have observed as the surrounding neighbourhood of Spitalfields has been on the Instagram rise. Be sure to take a detour through Artillery Passage nearby.
The Steps of The Barbican
This tip was sent in by a KidRated supporter, but we could have guessed it! The steps up to The Barbican are a picturesque spot ideal for a grungy snap or a selfie in front of some good old' brutalist architecture.
The Barbican was actually voted 'London's ugliest building' in 2003, but that doesn't stop misfits idolising its beauty. The reconstruction of the site, almost erased by the London Blitz, helped shape how architects transform buildings in cities. A spectacular sight, and defo one for the gram to show your cultural side.
Tate Modern, Southbank
Situated right next to the Millennium Bridge, the Tate Modern is based in the former Bankside Power Station and is the most-visited modern art gallery in the world. It houses international and British modern art from 1900 to the present day.
Though adults will require tickets for the Tate Modern's special exhibitions, under 12s go free, and there are also plenty of other free collection displays to explore. Here is a well-loved location that deserves a spot on your feed to prove you're a real Londoner.
Potters Field Park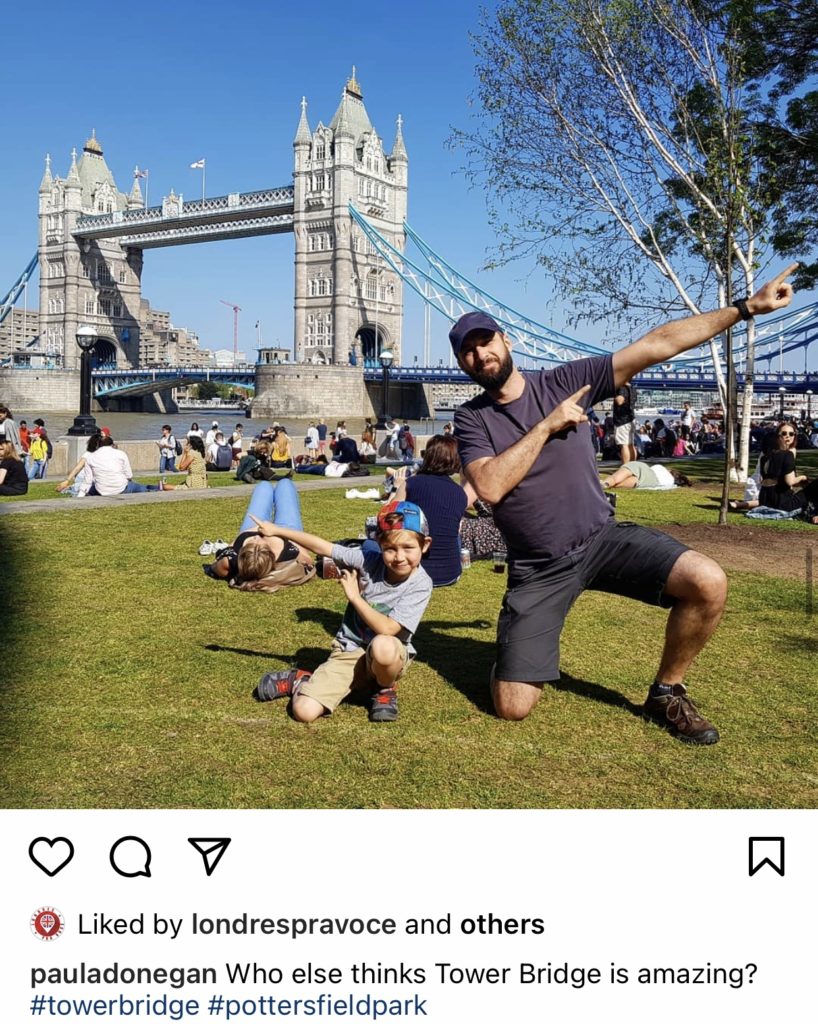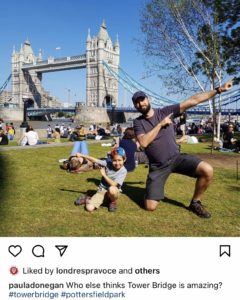 Potters Fields Park is a idyllic open space with one of the best riverside views in London. Here you can see Tower Bridge, the Tower of London, the Gherkin, the Shard and City Hall whilst sitting down with a picnic!
Whether you're looking for quiet contemplation, somewhere to walk the dog or a lively event, Potters Field Park is open 365 days a year. St. John's Churchyard is a few minutes' walk away and is a quieter community park with a children's play area, peaceful grassy areas for relaxation, outdoor table tennis and boules facilities and newly-planted wildlife and wetlands beds. It has recently re-opened following an upgrade.
Crossrail Place Roof Garden
Open until 9pm every night, Crossrail Place Roof Garden is a wonderland that takes you away from concrete jungle. Wander through and admire the exotic plants, relax on one of the many benches nestled in hidden pathways or enjoy a show in the amphitheatre.
In summer, the space is used for mini festivals, performances and music, known as the garden in 'Bloom'. All events delivered In the Bloom programme are free and offer opportunities for local people to take part in or watch a wide variety of activities and encourage people to engage with the space in new and original ways.
Adam Place Bridge, Canary Wharf
Walking through Adams Place Bridge in Canary Wharf makes you feel as if you are the main character in a sci-fi movie. It's not surprising that locals name it the Star Wars tunnel after all.
The illuminated pathway gives off a futuristic vibe that will let your followers know how modern and IN you are.
Gants Hill Tube Station
On the Central Line, in the borough of Redbridge, you will find the most Eastern station on the underground tube. The Russian architect Charles Holden was inspired by communist Russia, making it distinctly different from other London stations.
This beautifully designed tube stop gives us Queen's Gambit vibes, so totally worth a cultural spot on your feed.
City Hall & Tower Bridge
This tip was thankfully sent in by a K-Rater, exclaiming that one of the best views in London has to be from City Hall. Stare in wonder at Tower Bridge at Sunset, providing a romantic moment (even if alone!)
Located by Westminster Station, this landmark is nicknamed 'the crystal building' due to its dazzling, reflective features that make you appreciate the art of architecture today.