East London: Things to do In Hackney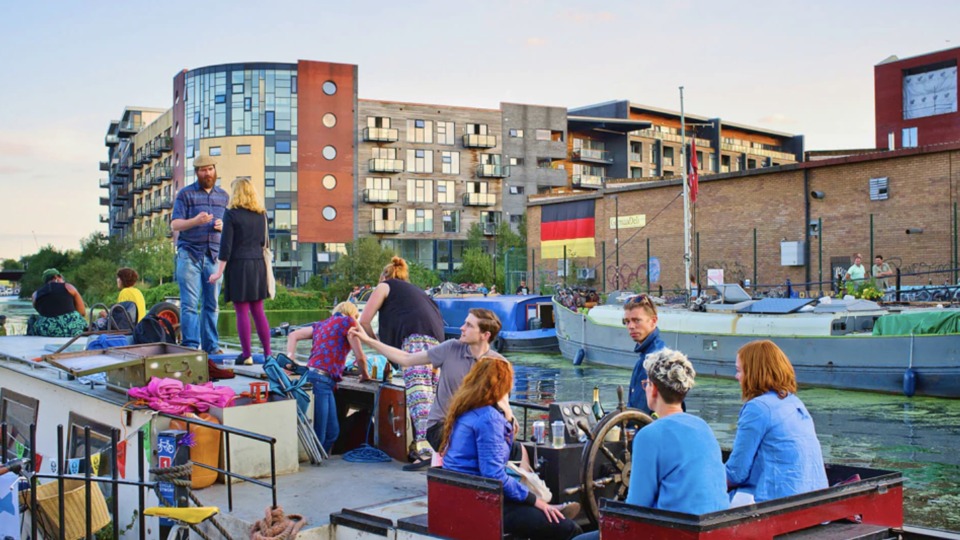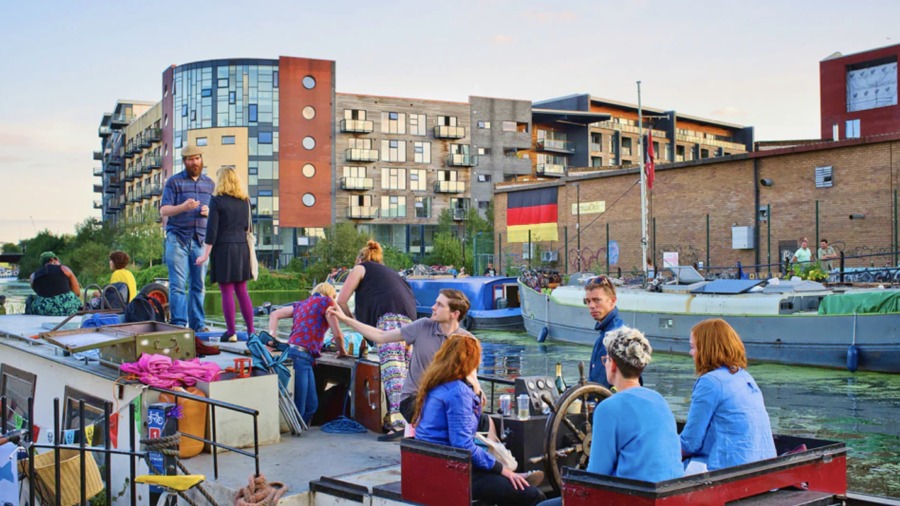 Like most of London, Hackney is a part of the City that's had people living in it since before the Romans came.  This northern part of London became a haven for the nobility starting in the Tudor period, and many of its most famous structures started construction.  Today, Hackney is a melting pot of ancient structures and 21st-Century venues.  Whatever your reason for visiting, there are plenty of varied locales to visit, and we've identified ten that should delight anyone.  If you have any favourite places in Hackney, let us know in the comments.
Wonderland Ceramics, Victoria Park Village 
BEST FOR: Creative kids' parties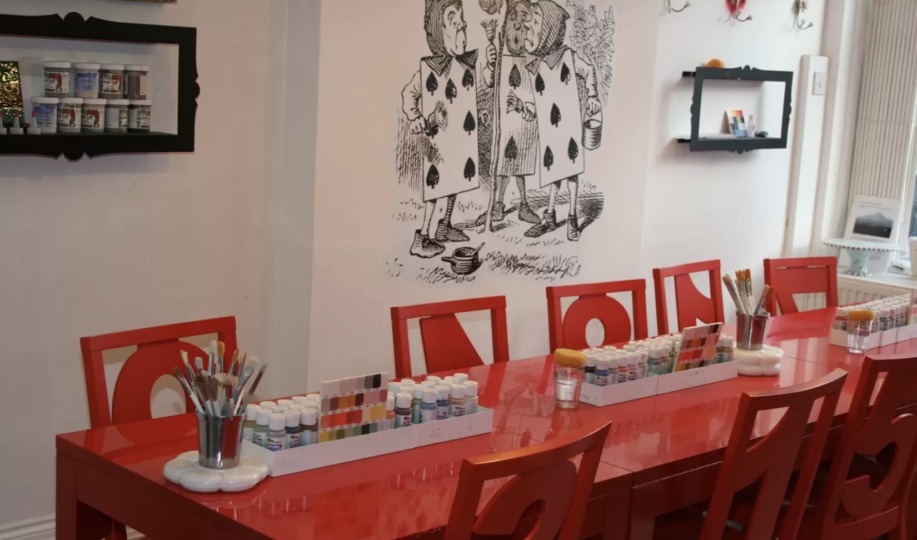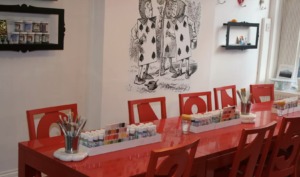 If your little treasures actually like sitting down and quietly getting on with a crafty activity, take them to Wonderland Ceramics. This café-studio offers ready-made ceramic bisque that can be painted on the spot, then glazed as a permanent reminder of your child's early creativity. But this is more than just another 'paint a pot' place – there's a whimsical feel to the monochrome décor that does justice to the Lewis Carroll-inspired name and the food and drink is equally special – the café has the only traditional Naples-style Lever coffee machine in the village and they do a mean crêpe. Ceramics range from £8 to £40 to paint, 237 Victoria Park Road, London E9 (020 8985 1214; www.wonderlandceramics.com)
Fassett Square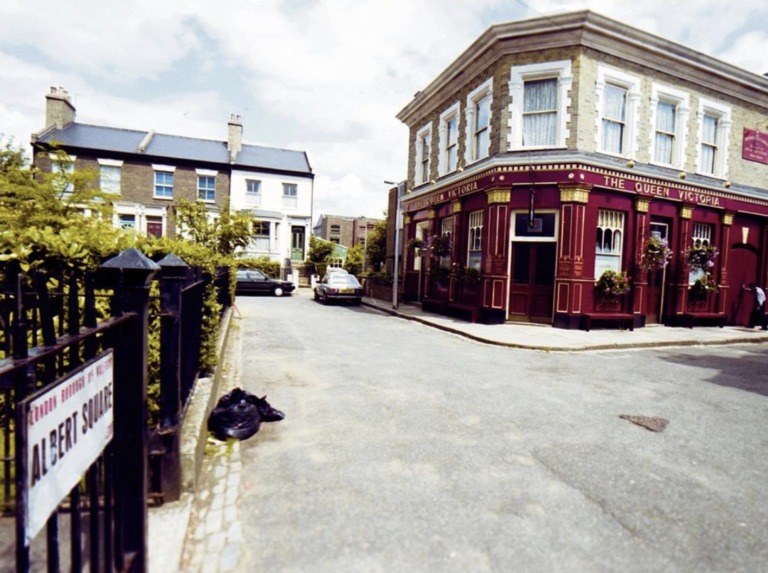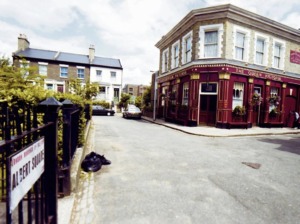 BEST FOR: TV Stans
Television fans will want to make sure Fassett Square is on their to-do list, especially if they're fans of the long-running soap opera East Enders.  This part of Hackney was the actual inspiration for Albert Square, though don't expect the same atmosphere if you visit.  The real-life Fassett is much more affluent than its fictional equivalent.
Lee Valley Riding Centre 
BEST FOR: Exploring the Wild East on horseback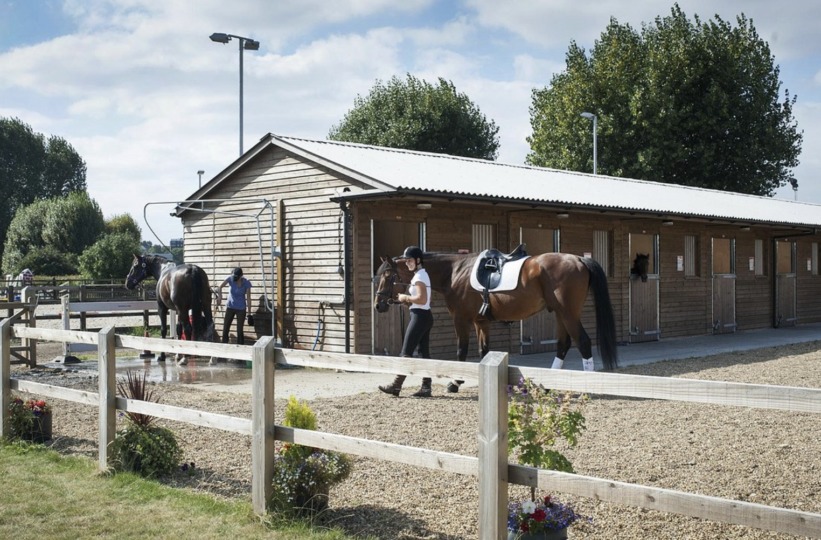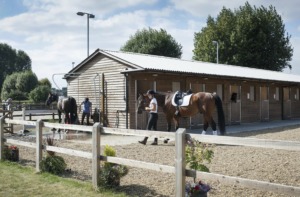 If you've heard the words 'Daddy I want a pony', make haste to Lee Valley Riding Centre, a wonderful horse riding and livery stables nearest Clapton station. All ages and levels of skill are catered for, from beginners to advanced, and you can book birthday parties with tea thrown in at the centre's café. 'Pony days' allow children to learn what it takes to look after a horse as well as getting some trotting time in, and they can ride regularly as members of the Pony Club. Nature reserves, beautiful gardens and quiet woodlands surround the centre, allowing you to escape to the country yet with the city's skyline on the horizon. One hour pony trekking session is £25 per person, 71 Lea Bridge Road, London E10 (020 8556 2629; www.visitleevalley.org.uk)
Crate Brewery and Pizzeria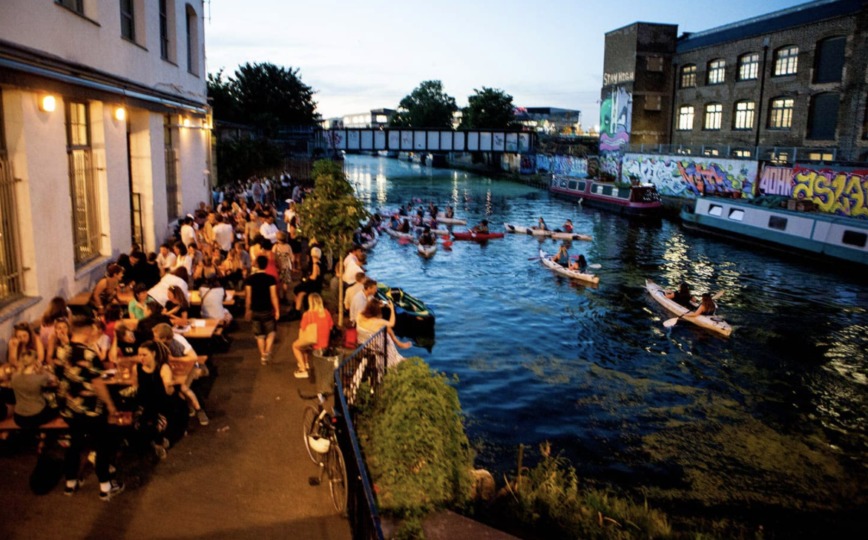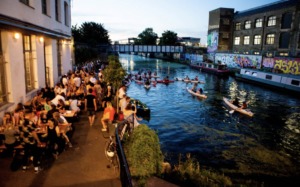 Craft beer brewing has become incredibly popular in the last couple of decades and London shares in the enthusiasm for new beer.  Crate Brewery certainly has a wide selection that will appeal to nearly every palette, and you can get some of the pizza (of the thin-crust variety) that goes down well with the brews.
Hackney City Farm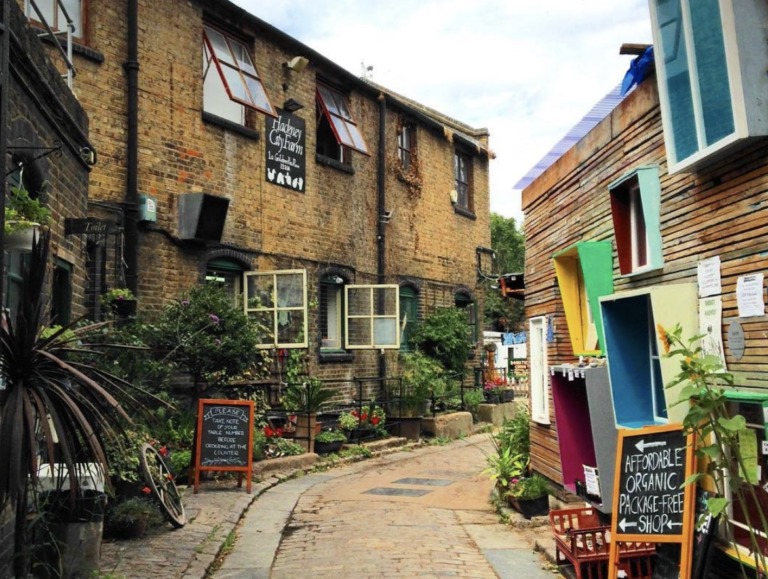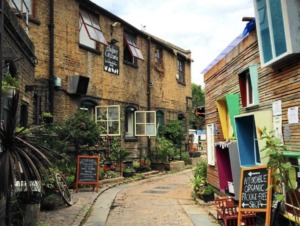 Another of the City's great opportunities to experience country life, Hackney City Farm exists to educate visitors (especially young people) about how farms operate.  Hackney City Farm offers several areas including animal farmyard, a grazing area, garden, tree nursery, and butterfly house.  It also has an alternative, independent school to help students prepare for life.
Viktor Wynd Museum of Curiosities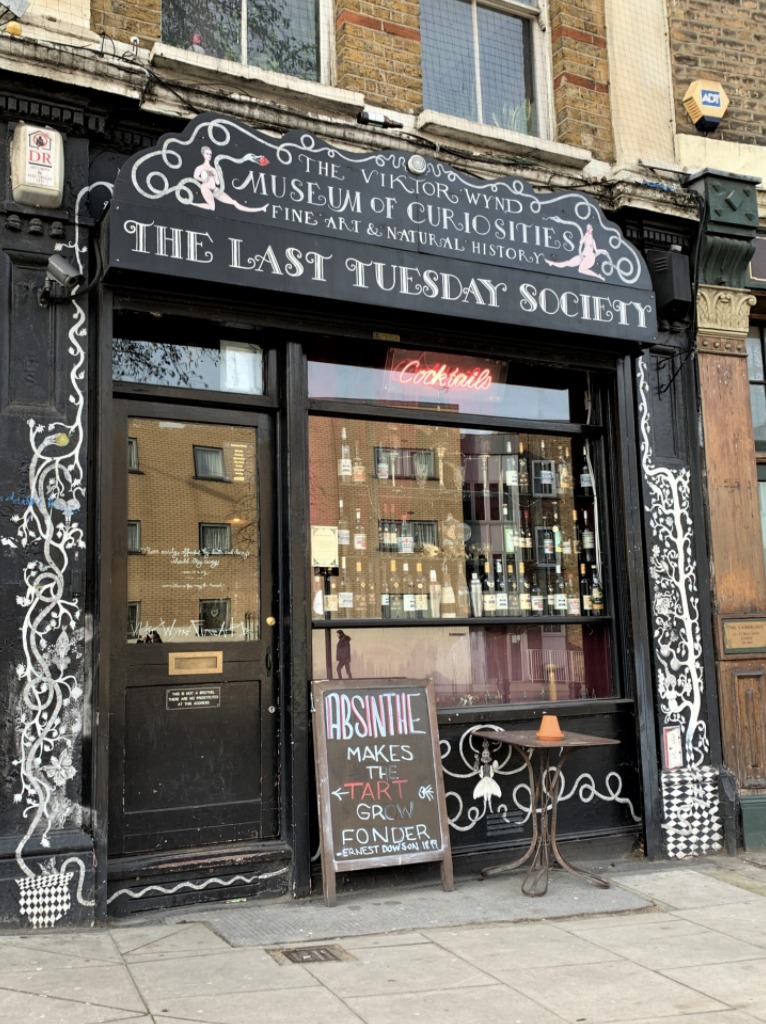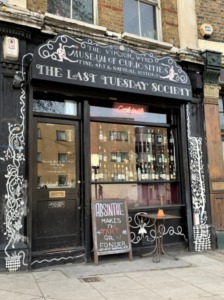 The Viktor Wynd Museum of Curiosities is appropriately one of the odder museums in London, but that's one of the things that makes it so fun.  The Wynd Museum is a combination of art, natural history, and surreal items that keep the small museum from getting boring.  We could describe some of the specific exhibits, but you wouldn't believe us…so you'll just have to see them for yourself.
The Viktor Wynd Museum of Curiosities, funded on Kickstarter in 2015, is a museum and bar in Cambridge Heath and part of The Last Tuesday Society. The collection includes all sort of things and spans several centuries.
WHERE: 11 Mare Street, London, E8 4RP
London Aquatics Centre, Stratford 
BEST FOR: Aspiring Olympians and water babies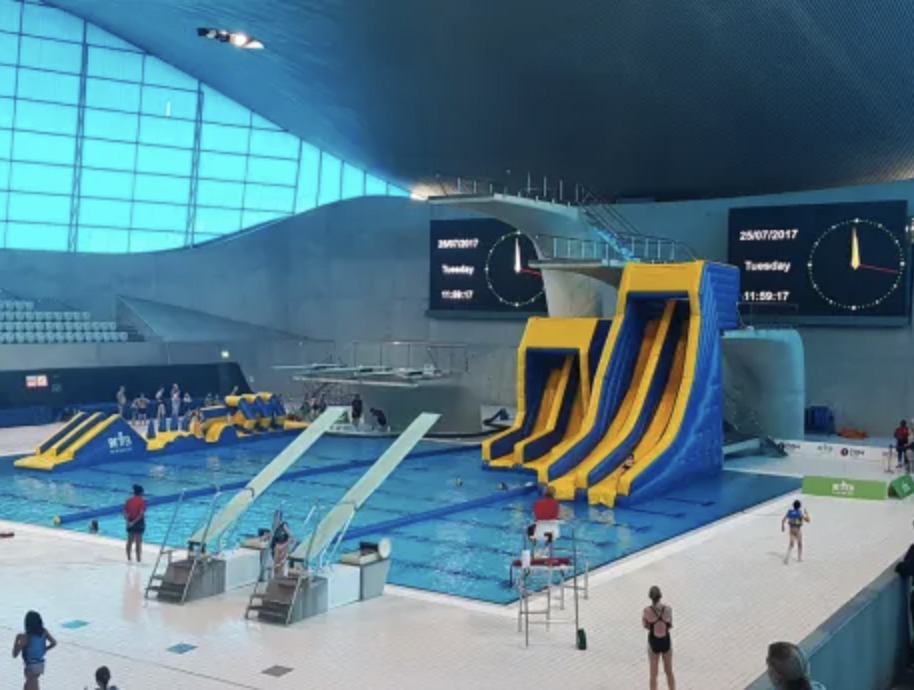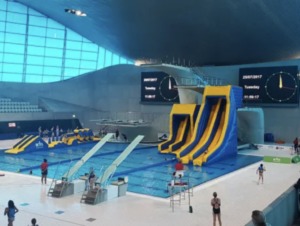 One of the most iconic venues of the 2012 Olympics, the London Aquatics Centre in the new Queen Elizabeth Olympic Park is a must-see for visitors to London. But Zaha Hadid's sinuously curving concrete and aluminium structure is also a fantastic community swimming pool for lucky locals.
Toddlers and babies will love the shallow practice pools, while the spectacular competition pool with those famous diving platforms is where the fun begins for bigger kids with the Extreme Aqua Splash inflatable obstacle course. Family-sized changing rooms and a buggy park are thoughtful stress-reducers for parents, while Westfield is just opposite for feeding time. The off-peak swim is £2 for children, £3.50 for adults, peak swim is £2.50 for children, £4.50 for adults, Olympic Park, London E20 (0800 072 2110; www.londonaquaticscentre.org)
Broadway Market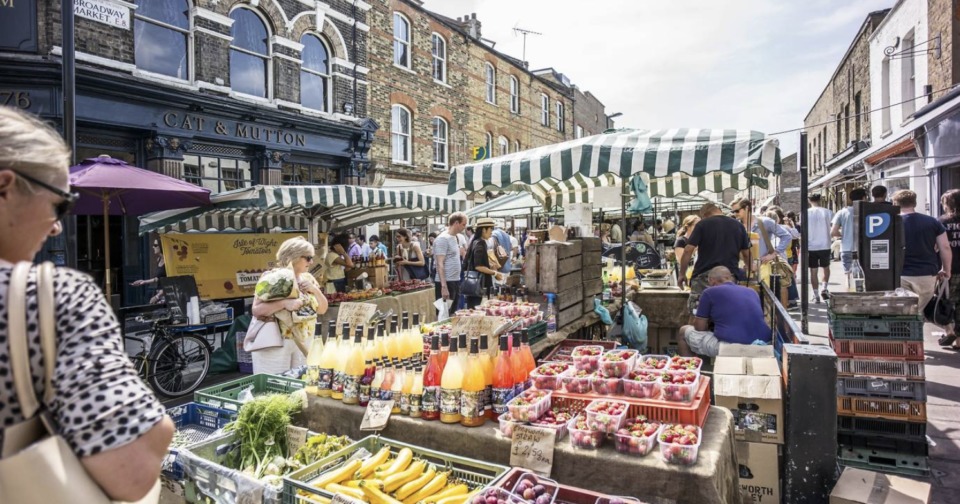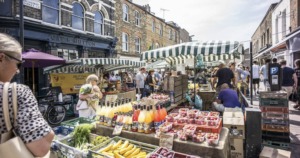 Broadway Market is a great Victorian street market in Hackney Central.  Like many of the City's markets, you can find a great mixture of things for sale from fresh produce to homemade jewellery.  It's got a certain chic to it that you won't find at other markets, a place where hipsters and artists mix as freely as the stalls and shops.
Hackney Empire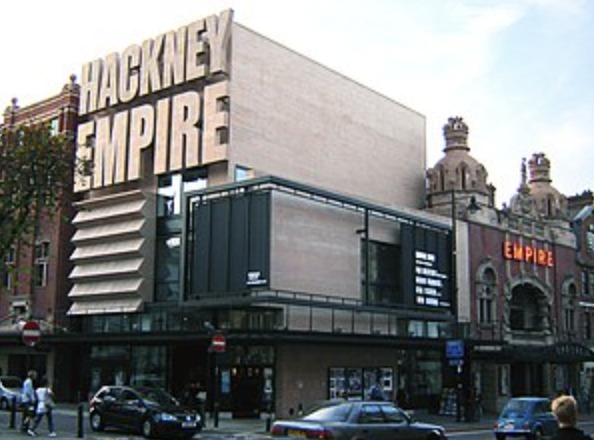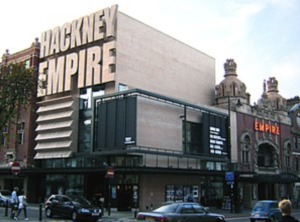 Originally opened as a music hall in 1901, Hackney Empire is the leading performance venue in the borough.  Since then, it's been a TV studio, bingo hall, and now a theatre for plays, dance performances, concerts, standup comedy, and more.  Be sure to check the schedule before you go to find the show you'll want to see most.
Paper Dress Vintage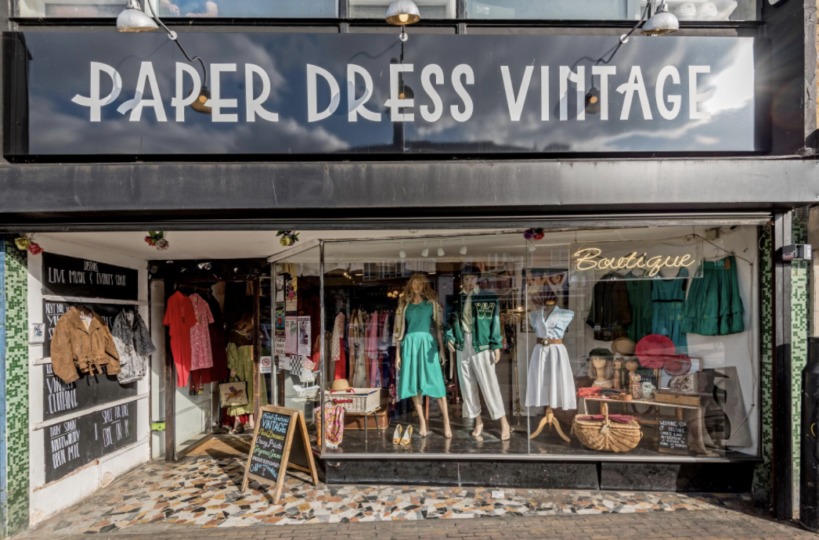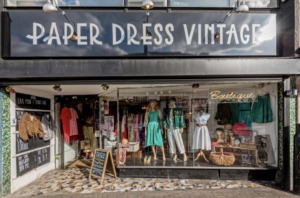 Beautiful Old Things! Who doesn't like to go back in time and dance some real Rock 'n Roll? I would and this place is heaven for anyone who misses the past never lived!
WHERE: 352a Mare St, London, E8 1HR
Geffrye Museum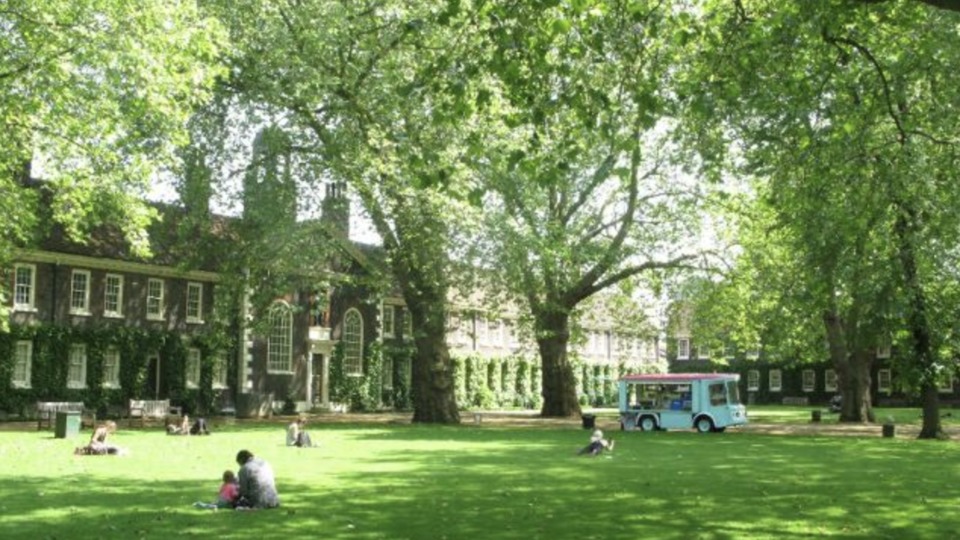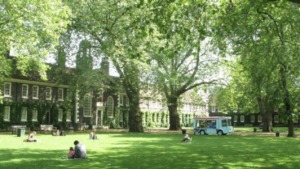 Also known as the Geffrye Museum of the Home, it features home life from 1600 to the present.  Its housed in one of the borough's many Grade I-listed buildings, this one having been an almshouse built-in 1715 after a donation from Sir Robert Geffrye.  It features any number of different rooms over time, such as a 1960s loft apartment, chapel, 19th Century drawing-room, and even different kinds of gardens.  The museum is currently closed for redevelopment but should reopen next year.
Bepop Baby and Magic Box, Walthamstow 
BEST FOR: Fuelling little imaginations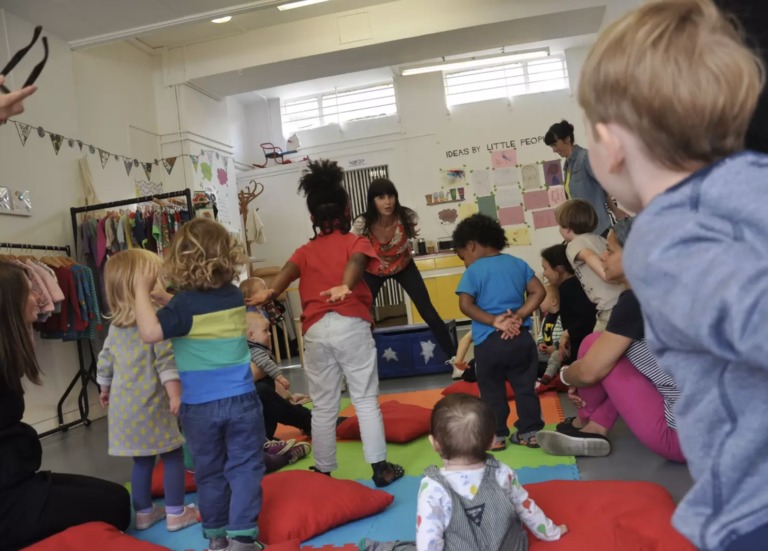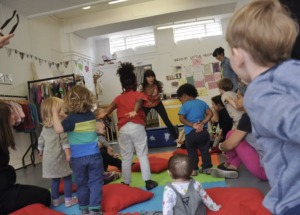 Walthamstow's parents are pooling their considerable creative talents to devise activities for their offspring that they can enjoy too. A quartet of mums and dads launched BeBop Baby www.bebop-baby.co.uk, a daytime disco that plays grown-up music for kids and offers a plentiful supply of cocktails for the adults. And to spark little imaginations, Magic Box was introduced, a series of drama and storytelling sessions that will transport kids to worlds filled with pirates, astronauts and dinosaurs.
Magic Box is based in yet another child-friendly Walthamstow spot, Mothers Hub – a shop that sells new and vintage clothes for babies and children. Essentially, if you're hip and have kids, you should consider moving to Walthamstow. £4 for one child, £6 for two (includes refreshments), 133 Wood Street, London, E17 (07957 114994; www.facebook.com/magicboxe17)
London Fields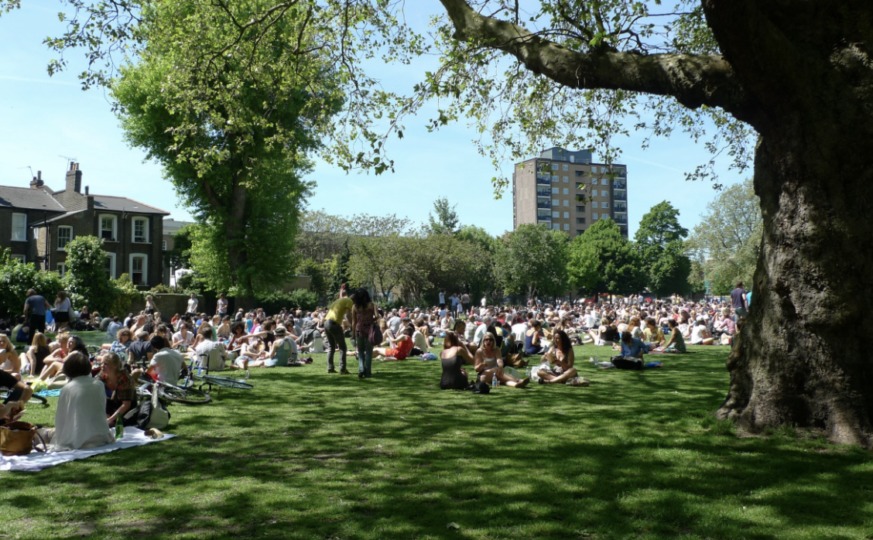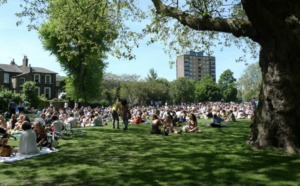 London Fields is the park in Hackney, with thirty-one acres of greenery, cricket pitch, small BMX tracks, play areas, and the city's largest outdoor heated pool (or lido as it's known in the UK).  London Fields also has an interesting history that includes it having been pastureland and hosting an anti-aircraft battery during World War II, but it's the amenities that will really draw you there.
Sutton House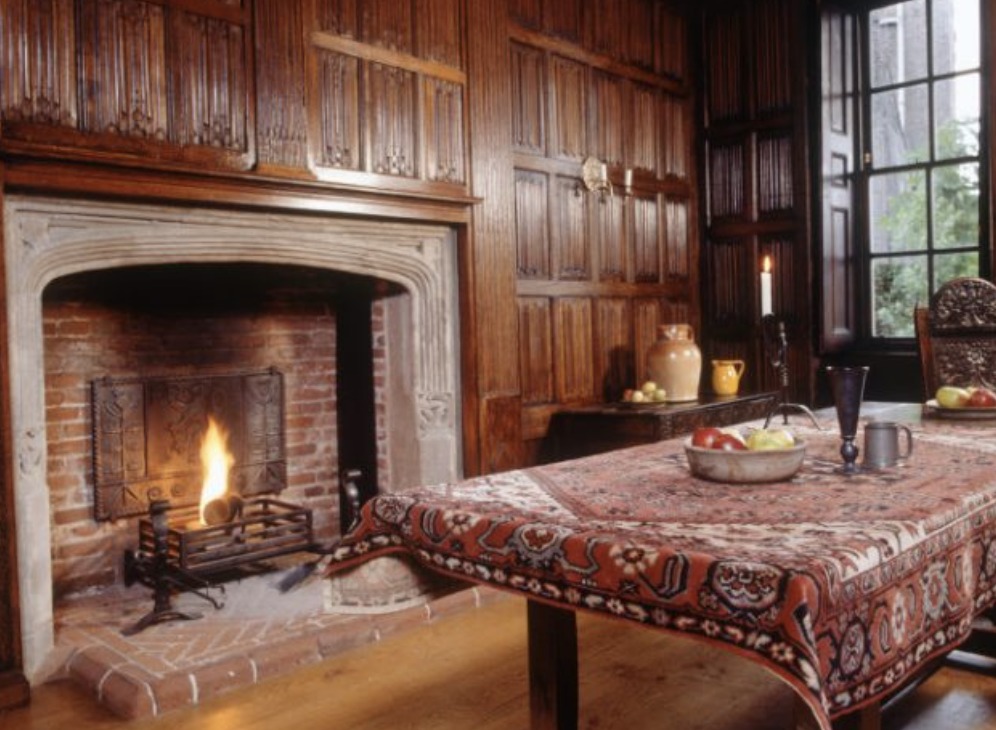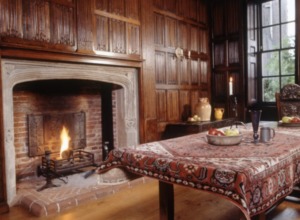 As mentioned in the opening, much of Hackney really started getting settled in the Tudor period, and Sutton House is an example of that growth.  It started life as Bryck Place, a home built by Sir Ralph Sadleir, the Principal Secretary of State to King Henry VIII.  Sutton House has had many interesting roles in its history, and its Tudor style is the real reason to visit and step back into another time.
St. Augustine's Tower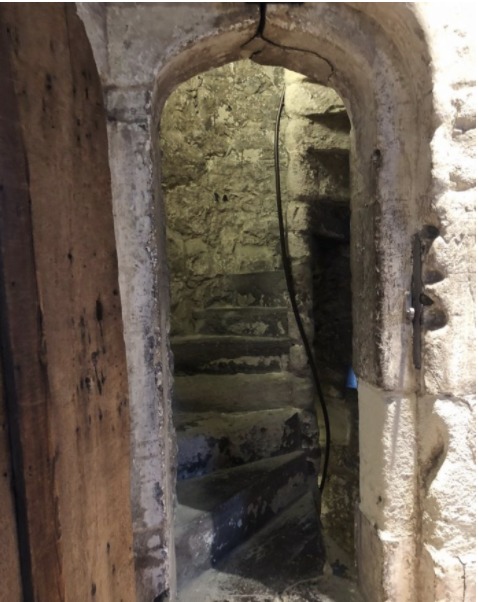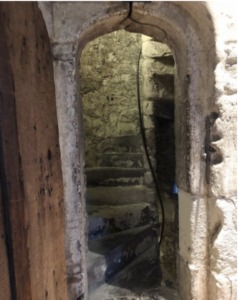 This medieval-style tower next to St. John's Church Gardens (also worth visiting) is the oldest structure in Hackney, having been constructed in the mid-16th Century.  It was originally part of sinecure rectory that dated back to 1275, and the tower was part of a rebuilding of the church about 300 years later.  The old church was pulled down in 1798, but St. Augustine's Tower remains, and you can go up to the top for one of the best views of Hackney.
Dalston Eastern Curve Garden 
BEST FOR: Nurturing little green fingers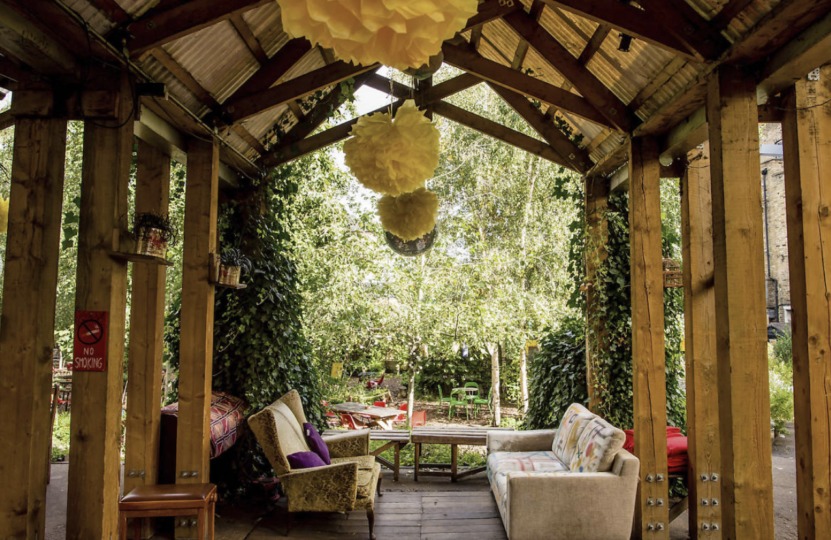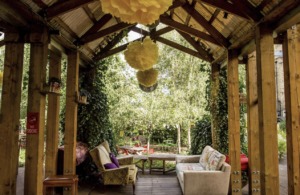 There's no better way to get kids to eat their greens than by pointing out how cool they look growing in the ground. Spot freaky squashes and towering strings of beans at the Dalston Eastern Curve Garden. Architectural collective Exyzt created this leafy oasis on the old Eastern Curve railway line with wildlife-friendly trees and raised beds that overflow with vegetables tended by locals. There's a sandpit and a café serving coffee, fresh lemonade, booze and pizza from a clay oven. If the sun goes in you can retreat to the Pineapple House – a conservatory with a wood-burning stove. Look out for Stanley the cat too. 13 Dalston Lane, London E8
Burberry Factory Outlet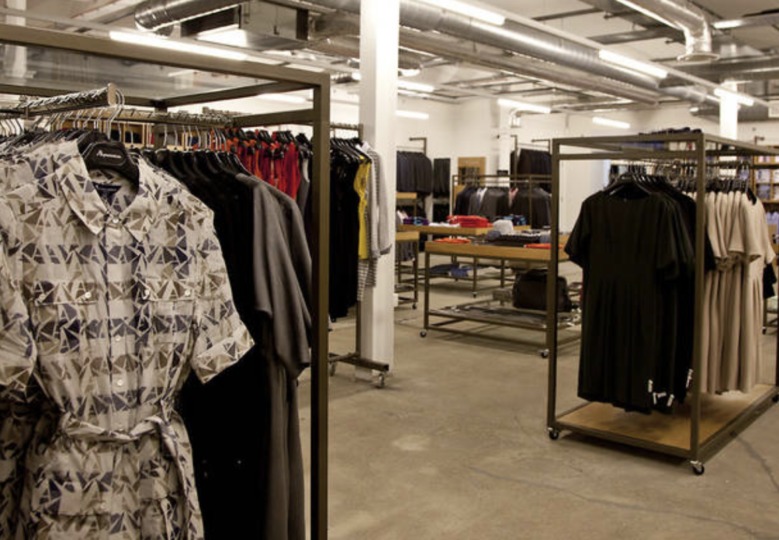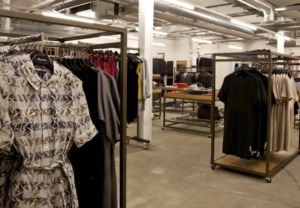 Hackney is also home to lots of outlet shops – including Burberry! This little known gem offers great discounts on the fab British brand collections.

WHERE: 29-31 Chatham Pl, London E9 6LP, UK
Museum of Childhood, Bethnal Green 
BEST FOR: Nostalgia and noisy children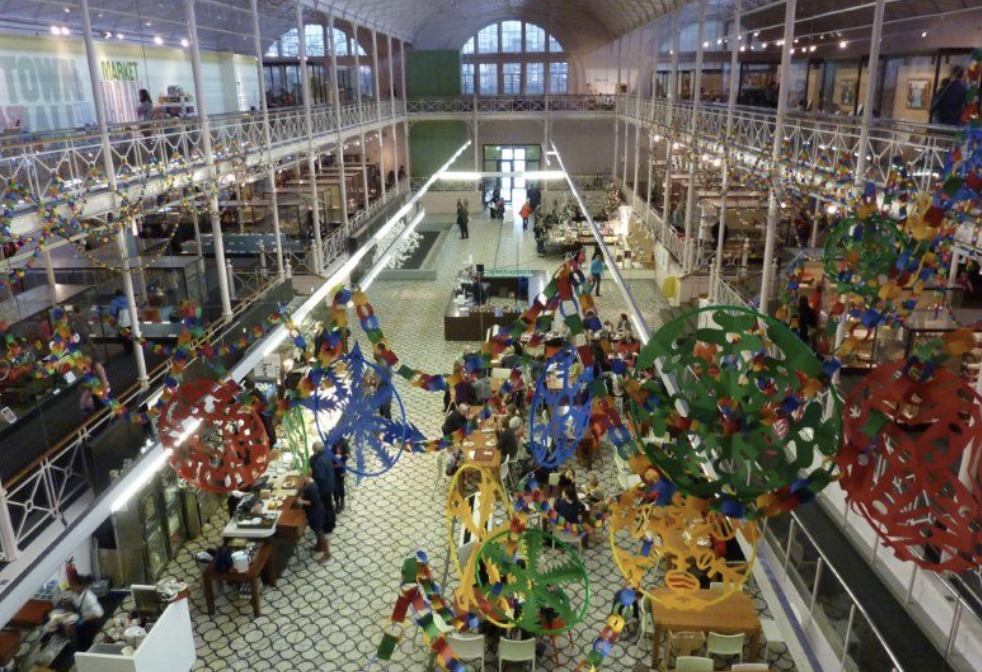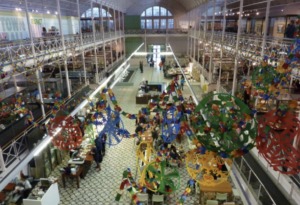 Like a Pixar movie, the Museum of Childhood effortlessly delights both adults and children. Grown-ups will get nostalgic rediscovering toys from childhood while kids can rampage around the cavernous space, riding rocking horses, playing with puppets and raiding the dressing up box.
The Benugo café serves a seriously good flat white (or wine should you need it) and wholesome fare for smalls such as fish finger sandwiches with salad. Leave plenty of time for the gift shop – the colourful prints, a huge selection of children's books and quirky pocket money toys make it one of the best. Free entry, Cambridge Heath Road, London E2 (020 8983 5200; 
City Farms 
BEST FOR: Fans of The Archers and animal-mad kids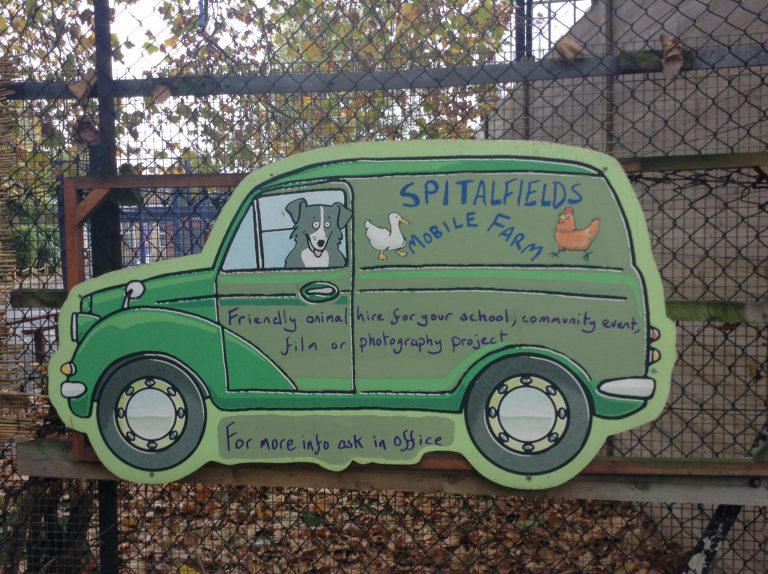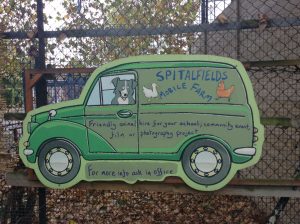 Lest city kids grow up thinking 'nature' begins and ends with squirrels and pigeons, the East End is well supplied with city farms where they can get their hands dirty and learn about animal husbandry.
From Stepney to Spitalfields, there are urban farmyards bustling with chickens, pigs and lambs and that unmistakable countryside smell makes a welcome – if pungent – change to exhaust fumes. Hackney City Farm's café, Frizzante, is a foodie destination in its own right, while Spitalfields boasts a first-class treehouse, a kitchen garden selling fruit and veg and, most excitingly, rides on Bayleaf the donkey. Free entry, Buxton Street, London E1 (0207 247 8762; www.spitalfieldscityfarm.org)
Electric Gamebox
BEST FOR: A birthday venue for young kids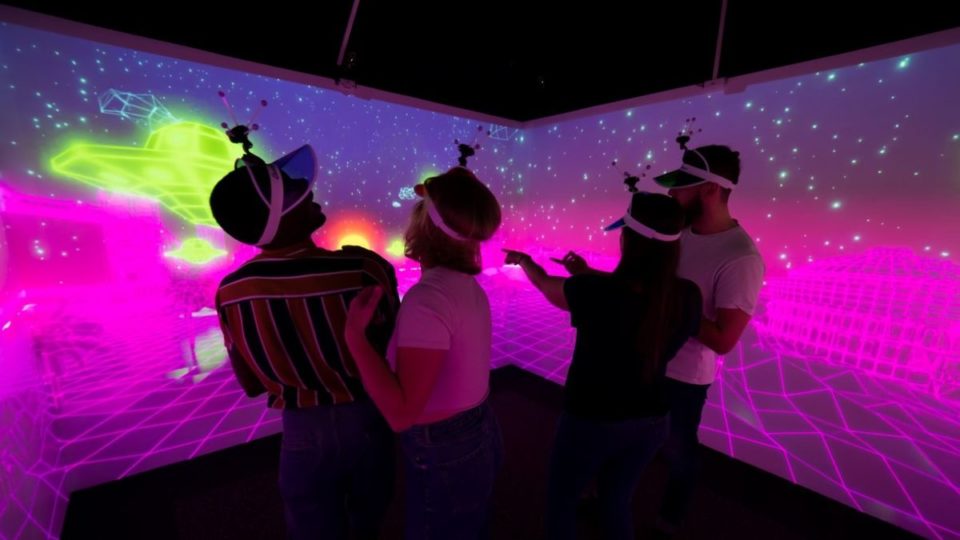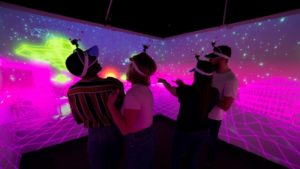 Try something a little different this year with Electric Gamebox. Step into the Gamebox and enter a fully-private, interactive digital room featuring projection mapping, touch screens, motion tracking and surround sound to enjoy a hyper-immersive 60 minute adventure.
Whether you're being graded by aliens, searching for rare martian minerals or saving the queen's corgis, Electric Gamebox is a playful birthday venue for video game lovers.
Electric Gamebox has London venues on The Southbank and Wandsworth.