The Best Virtual Museums, Galleries and Attractions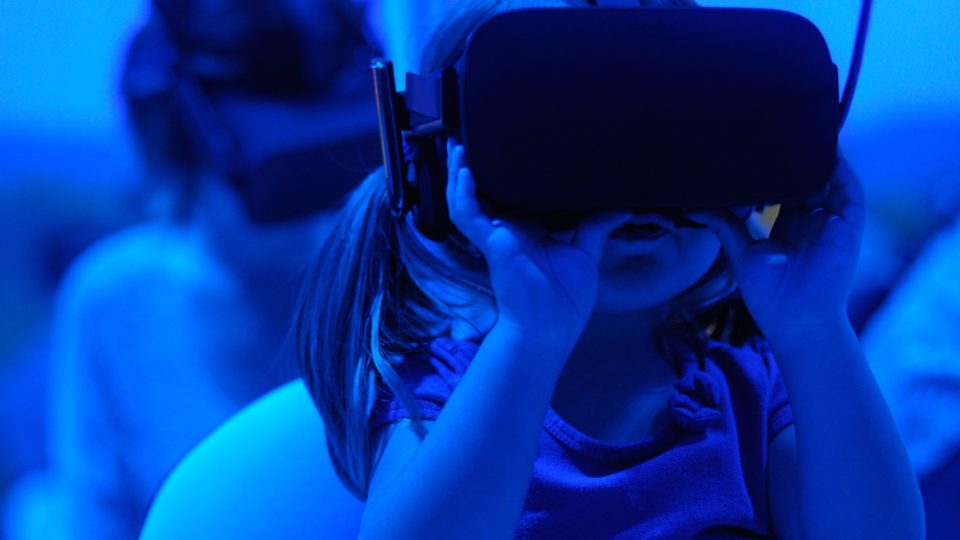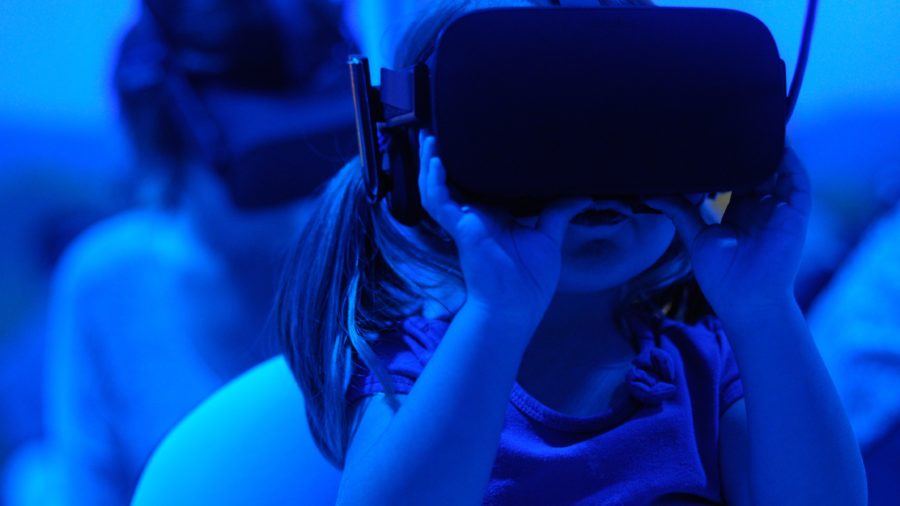 Lockdowns, tier restrictions and the coronavirus pandemic have forced many popular museums, galleries and tourist attractions to close. However, just because you can't physically visit doesn't mean you have to miss out. Get online instead and get your cultural fix and fun via the internet.
So, to celebrate the ingenuity and innovation of the UK's cultural sector and in light of our latest KidRated competition, we've listed a selection of the best virtual experiences and online tours in London and the UK.
From walking the empty halls of London's busiest landmarks to cooking pasta with Italian Grandmas, there's something on this list for everyone. So enter your virtual wonderland and escape!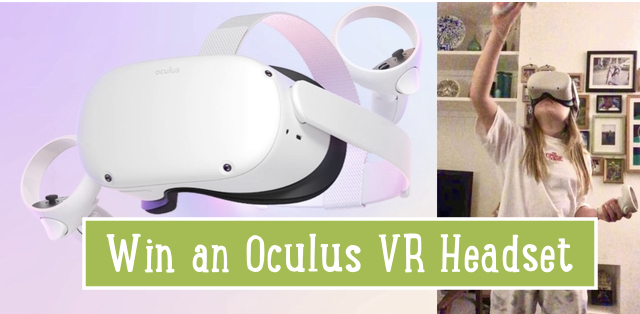 MUSEUMS & GALLERIES
BRITISH MUSEUM (Free)
The museum boasts 11 ways for you to stay explore, keep learning, and experience over two million years of human history – all without stepping out your front door.
Incredibly, the Museum is the world's largest indoor space on Google Street View meaning you can go on a virtual visit to more than 60 galleries, create your own bespoke tours throughout the huge galleries and look round the museum when it's closed.
Highlights include the Rosetta Stone in the Egyptian Sculpture Gallery and beautiful textiles in the Sainsbury African Galleries.
NATURAL HISTORY MUSEUM (Free)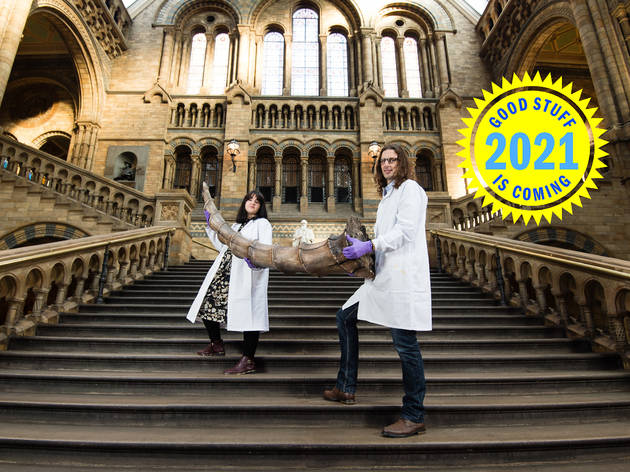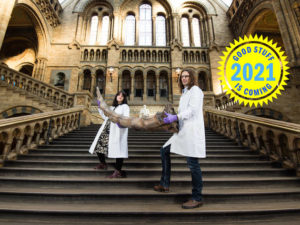 Dive into the museum from home self-guided tours. Includes the Fantastic Beasts exhibition, an interactive experience about Hope the blue whale plus audio guides narrated by Sir David Attenborough.
Other highlights include an interactive story about Museum experts' adventure to Wyoming, USA, in search of Jurassic dinosaurs; a journey to a collapsed ice shelf; a look at the beetle collection; highlights from the Space, Spirit, Darwin and Treasures exhibitions/galleries.
Plus a chance to join the Lates Online live, access to over 300,000 specimens, 14 digital exhibitions and a chance to look at the images in the Wildlife Photographer of the Year exhibitions.
VICTORIA & ALBERT MUSEUM (Free)
There are over 5000 years of human creativity to explore with the V& A's online collections. Discover fascinating object stories, celebrated design styles, and the most influential makers in design history, from William Morris to Alexander McQueen.
There are talks and online courses and an impressive YouTube channel which includes Informative and inspirational videos from 'How was it made?' to 'Fashion Unpicked'.
Younger kids can enjoy online games and digital interactives plus the museum's blog for 'LetsMakeWednesdays', a weekly making challenge.
SHAKESPEARE'S GLOBE (Free)
Step inside the Globe Theatre either on your desktop or view the globe 360 app. With audio bites, videos and photographs, this virtual tour becomes an all-round exciting experience.
Highlights include: A 90 minute production of Romeo and Juliet filmed in the Globe Theatre in 2019 and created especially for young people, and available to watch online for free, until 28 February 2021.
And Telling Tales – a selection of online storytellings and workshops that you can connect with from home and are suitable for ages 3- 16 years old.
NATIONAL GALLERY (Free)
Make sure to go full screen mode with this virtual tour to fully surrounded yourself with Renaissance masterpieces from Northern Italy to the Netherlands. A chance to visit the gallery when it is completely empty. Why not choose a painting as inspiration and get your paints out to become your own artiste?
RAF MUSEUM (Free)
Visit the Royal AirForce Museum website where you can explore the museums online collections. This is comprised of several hundred thousand objects ranging in size from massive aircraft to tiny lapel badges, and spans more than a century of aviation history. You can also check out their feature on the Pan Sixty website to view a panoramic view around all aircrafts inside the museum.
The RAF also kindly provide curriculum based digital content that pupils working from home can utilise such as downloadable worksheets or a super cool sound trial.
BUCKINGHAM PALACE (Free)
An iconic building and official residence of The Queen, Buckingham Palace has been the focus of many moments of national celebration from Prince Harry and Meghan Markles' wedding to the Jubilee. Explore the White Drawing Room and the Blue Drawing Room with this magnificent virtual tour.
TATE BRITAIN (Free)
Tate Britain has housed a substantial amount of art of the United Kingdom since the Tudor times and is one of the largest museums in the country. The main display spaces show the permanent collection of historic British art, as well as contemporary work from artists such as Tracey Emin.
Walk through time and explore British artworks from 1545 to the present day, featuring artists such as William Hogarth and Peter Blake. These virtual gallery rooms are arranged by decade, so you can see an array of art made at any one moment. There is also an audio Highlight tour available for deaf people or those who prefer learning through audible means.
STONEHENGE (Free)
Stonehenge is famous for its alignments with the sun, with thousands of people gathering at the site to witness midsummer sunrise. But how exactly do the stones line up with the movements of the sun? And was the monument also built to mark the cycles of the moon?
The Skyscape website has been created by English Heritage to enable people around the world to experience the skies above the iconic stone circle. Explore how Stonehenge related to the skies and what these celestial bodies might have meant to Neolithic people.
NATIONAL MARITIME MUSEUM (Free)
The National Maritime Museum in Greenwich, London is a maritime museum. The museum has essential holdings in the history of Britain at sea, holding more than two million items including maritime art, cartography, ship models and astronomy.
Highlights include The Death of Captain James Cook by John Zoffany (1779) and Lord Howe's Action by Philip James de Loutherbourg.
ROYAL OBSERVATORY, GREENWICH (Free)
The Royal Observatory, Greenwich is an observatory situated on a hill in Greenwich Park, overlooking the River Thames. It has player a major role in the history of navigation and astronomy. As the prime meridian passes through it, it gave its name to Greenwich Mean Time.
As the Observatory is now closed for visitors, you search all the digital collections online! Discover epic stories of sea, space and explorations and get expert advice from museum curators and specialists. You can also enter the Astronomy Photographer of the Year this January, for your chance to win a whopping £10,000.
THE COURTAULD GALLERY (Free)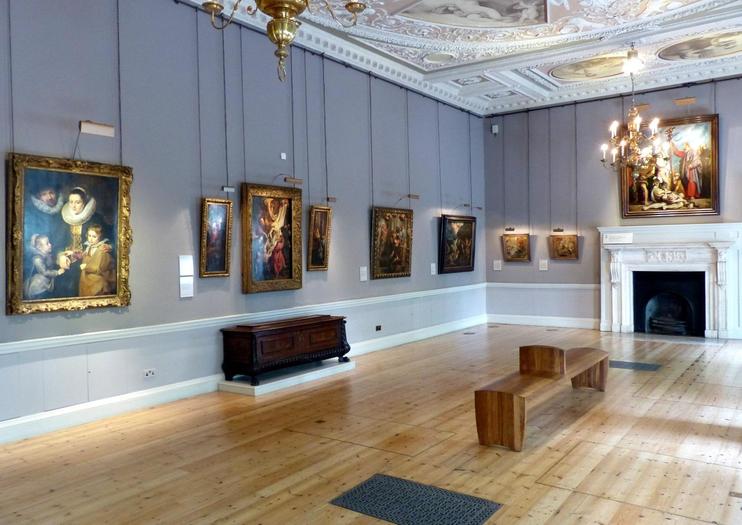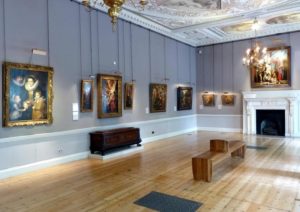 The Courtauld Gallery may be temporarily closed but in extraordinary times like times, it's more important than ever to bring people together through art and culture. Enjoy a virtual stroll through the gallery and look closely at masterpieces such as Gaugin's Nevermore or Manet's A Bar at the Folies-Bergère.
Learn more about our world-famous academics and championing of art history research as well as The Courtauld's alumni all from home. You can also visit The Courtauld's family hub for free art activities such as recreating a story picture inspired by Manet or even creating a 3D theatre inspired by Edgar Degas' Two Dancers on Stage.
BRICK LANE MUSIC HALL (Free)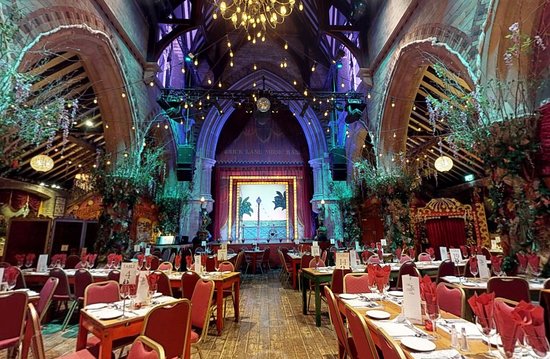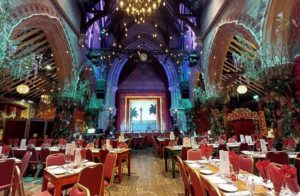 Brick Lane Music Hall has received worldwide acclaim from its home in Silvertown, The London Docklands. The attraction was also voted 'Britain's Friendliest Venue' by UK coach companies, and has a proud history of supporting local communities.
The venue is now offering it's own Google Street View tour, where you can navigate through the performance room covered in beautiful decor and twinkling lights with each table set for the show. You can visit both inside and outside the grounds, even the lavatories that include paintings on the walls!
PICASSO AND PAPER (Free)
Experience the #PicassoandPaper virtual exhibition tour at the Royal Academy (RA) and discover how the great artist used an everyday material to explore the furthest reaches of creativity. From studies for Guernica to a 4.8-metre-wide collage, this video exhibition brings together more than 300 works on paper spanning the artist's 80-year career.
ROYAL ALBERT HALL (Free)
Take a virtual tour around the historic building and even inside the iconic auditorium using Google Street View's 360 imagery. This stage has been graced by the likes of The Beatles, Adele and The Rolling Stones (to name a few). Here is your chance to see the famous attraction without an array of bobbing heads!
You can see Henry Willis Organ, which is 70ft high and made up on 9,999 pipes. Gaze up at the stunning roof hall with 85 fibreglasses saucers which are used as acoustic diffusers (they look a bit like mushrooms).
HOUSES OF PARLIAMENT (Free)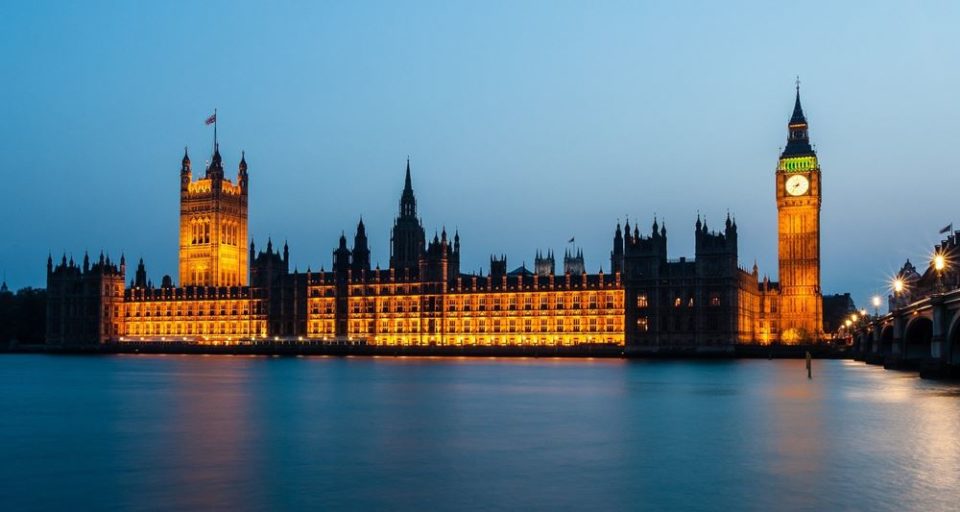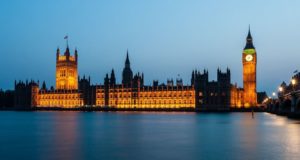 Bo-Jo may not be in your good books right now, but a visit to the Houses of Parliament is never a bad idea. Peek around the art-filled Peer's Corridor or take a step into the Princes' Chamber with a decadent gold ceiling and chandelier. You can also enter Westminster and St Stephen's Hall for a browse.
A brilliant addition to the site is a Women and Parliament virtual tour, showcasing works from 1700 to modern day. You can navigate through a timeline dictating huge steps of progress for Women's Rights.
PITT RIVERS MUSEUM (Free)

The Pitt Rivers Museum is a museum displaying the archaeological and anthropological collections of the University of Oxford. It has the largest collection of archaeological and anthropological artifacts in the UK.
Rotate, zoom, move around the inside and outside of the museum and discover things you have never seen before – even including the museum fire escape!
WESTMINSTER ABBEY (Free)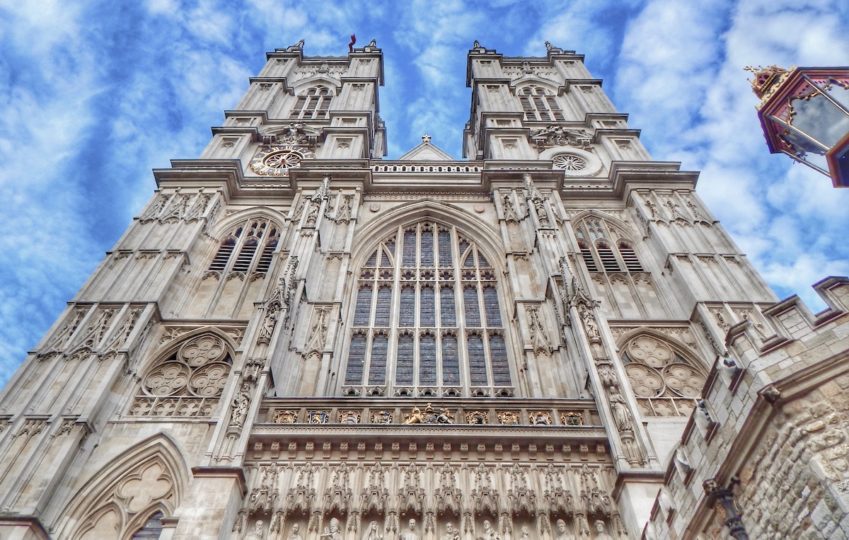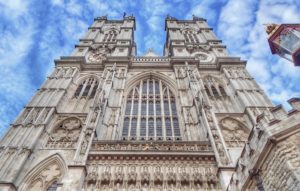 While a little less tech savy than a full 360 tour, Westminster Abbey's virtual tour allows you to learn and explore all at once. Themed versions of the tour are available for home-schoolers, explaining the buildings link to the Monarchy as well as details of worship at the Abbey and its construction.
Highlights include the Coronation Chair, the Unknown Warrior and the Shine of St Edward the Confessor.
NATIONAL MUSEUM LIVERPOOL (Free)

The Liverpool on Wheels virtual tour showcases the citys proud history through all modes of transport and vehicles built around Liverpool. From horses to horsepower, check out the vintage bicycles on display, the extragavant bright yellow Vulcan car, milk floats to a bath chair. Discover all about the beginnings of the Great Railway here and see how far we've come.
BLACK COUNTRY LIVING MUSEUM (Free)

The Black Country Living Museum virtual tour of the Victorian Mine is truly great. 10 miles west of Birmingham, this open-air museum tells the story of one of the first industrial landscapes in Britain. The brilliant Black Country dialect narration and the sound effects make it come to life. Psst… The Black Country Living Museum was a key location for the hit BBC show Peaky Blinders!
YORK COLD WAR BUNKER (Free)
The York Cold War bunker is Britain's second most famous heritage bunker– an eerie nuclear command centre to discover upon this virtual visit on Google Arts and Culture. Viewers can scroll through captioned videos and photographs, learning the history of the building's Headquarters and the process of bomb plotting on the enemy. Great for kids studying the Cold War in history!
THE LIGHTBOX GALLERY (Free)
The Lightbox gallery and museum in Woking is one of the most exciting cultural spaces in South East London. Three stunning galleries host a huge range of exhibitions, that change regularly in normal circumstances. Via their virtual tour, you can view the buildings floor plans – like a doll house – and easily navigate from room to room. Browse through the Art Fund Prize Gallery with various different handmade paper maché heads or wander up to floor two to see the Burning Bright: The Scottish Colourists exhibition and view some colourful works from the French post-modern era.
HMS BELFAST (Free)
The Imperial War Museum has gone and done it again with a Pan3Sixty virtual tour of the HMS Belfast. This Town-class light cruise ship was built for the Royal Navy and now permanently remains moored on River Thames in London. The museum mannequin's give this tour an eerie sense of nostalgia for the lonely boat that no longer sails the seas. A highlight is the Compass Platform with a glorious view of the London skyline.
WINDSOR GUILDHALL AND ROYAL BOROUGH MUSEUM (Free)
Have yourself a solitary virtual gander around The Windsor Guildhall and Museum – a patently English provincial museum full of royal portraiture. The Ascot Room is full of stain glass windows while the Chamber is home to famous portraits of the Royal Family such as Queen Elizabeth I. There is little free movement which is a slight drag, but the elegant building still leaves the viewer with a sense of awe.
BIRMINGHAM MUSEUM AND ART GALLERY (Free)
The Birmingham Museum and Art Gallery is a spectacle when just considering the interior! Scroll through the eccentric and vast Victorian design as you walk through through vaulted rooms past neo classical sculptures, Ruskin pots and Pre-Rapaelite paintings. A great research excursion before a real-world trip.
THE DEVIL'S PORRIDGE MUSEUM (Free)
The Devil's Porridge Museum in Galloway commemorates HM Factory Gretna, the largest munitions factory in the world during WWI. Don't be put off by this attractions peculiar name, for the term was coined by Sherlock Holmes author, Sir Arthur Conan-Doyle, after visiting as a War Correspondent and witnessing the Gretna Girls mixing this dangerous mixture.
The museum's virtual tour uses artefacts, information panels, film and audio, photographs and oral histories to bring the fascinating history of this Border area to life, as well as informing it's viewers on The Solway Military Coast in WWII. The Museum pays homage to the important women who also worked there. A definite bucket list visit for museum geeks.
SHOW AND TELL EXHIBITION


Picture this: 1.4 trillion digital images were taken in 2020 – most of them on our phones – but did you know we can use photos as a powerful tool to support our mental health? The Photography Movement encourages young people to use photography as a mindful practice.
The Show and Tell exhibition, titled 'How Are You Feeling?', provides an insight into how children are coping in these challenging times. Across the UK, 10-18 year olds were invited to select the words that best described how they felt and bring these emotions to life via a photograph. The result is a moving array of images.
Highlights include 'A Memory' by Joseph (15 yrs old) , 'Things will be clearer in the morning' by Cerys (16 yrs old) and 'Calm' by Shane (14 yrs old).
LIVING IN GREENWICH: TALES THROUGH TIME
Living in Greenwich: Tales through Time is an exhibition exploring the history and heritage of Greenwich. We can learn from both the ordinary and extraordinary things left behind by history – what we collect now will help us tell people in the future about the pandemic. The collection includes archaeology, natural and social history and a large photographic, print and art collection.
The Royal Greenwich Heritage Trust also offer great downloadable activities, puzzles and educational video links which are perfect for homeschoolers and inquisitive kids.
FAMILY SATURDAYS AT STUDIO 3 ARTS
As many arts organisations have had to close their doors Studio 3 Arts have worked hard to ensure they will continue an online programme of shows, events and meetings during lockdown. Family Saturdays return to Studio 3 Arts' Facebook Live from February, bringing children and families fun and creative ways to brighten up the weekend.
Every month educational artist Connor Bowmott will take to Facebook Live for a fun art and craft activity for the whole family to get involved in. Each unique session will be based on the art of a different contemporary modern visual artist, introducing families to the art of a variety of different artists and styles.
Sensible Shapes – Saturday 13 March, 2pm: Inspired by Belgian photographer Barbara Iweins who famously photographed over 10,000 objects in her house. Children will find and photograph objects found around the house, thinking about different colours, shapes and styles.
Marvellous Mudbrick Architecture – Saturday 10 April, 2pm: Families can make their own cardboard structures inspired by the incredible mudbrick architecture of the Gurunsi and Wadi Hadramaut people.
All free via Facebook Live and suitable for families with younger kids and older teens.
EUREKA! THE NATIONAL CHILDREN'S MUSEUM
Eureka! The National Children's Museum is an extraordinary family day out for children aged 0-11. The museum is located in Halifax, West Yorkshire, with six unique learning zones designed to inspire enquiring minds to discover themselves and the world around them. The team have developed an amazing virtual tour via Google Street Review until they reopen.
Eureka! At Home is also packed with stories and activities to ease lockdown boredom, such as Professor Pumpernickel's recipe for making a lemon battery or old English fairy tales from Ian the Storyteller. Our Northern correspondent William gave this virtual attraction a K-Rating of 10!
FLAMINGOLAND, NORTH YORKSHIRE
Flamingoland is a epic theme park with cheap thrills and the chance to see tropical animals from as far as the African Planes. The resort has upgraded their virtual tour where you can check out the Mumbo Jumbo ride in The Lost Kingdom, The Pirates of Zanibar ship as well as the Splosh water park.
Of course, this virtual experience is not as good as a real rollarcoaster experience, but worth a look around without the busy crowds.
EDINBURGH ZOO GOES 360
Immerse yourself amoungst the meerkats, penguins and lemurs with the Edinburgh Zoo 360.
Watch the meerkats enjoy foraging in a ball pool donated by Players of People's Postcode Lottery as part of the Zoo's enrichment programme. Enter the pen of ring-tail lemurs and watch them enjoy a scatter feed at close quarters. Watch the colony of gentoo penguins enjoying one of their regular feeds at Penguins Rock! A KidRated favourite has to be the Giant Armadillo Release in Brazil.
CURSE OF THE CRACKLES! at Shoreditch Town Hall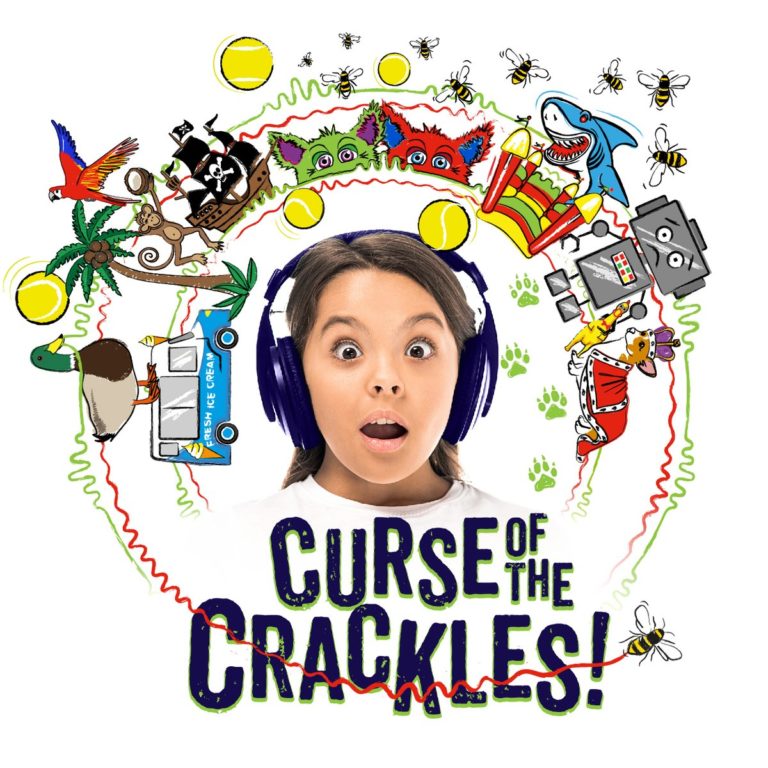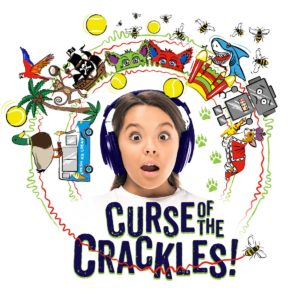 Riff is a good dog and the most excellentist puppy, but she needs your help! The world is in chaos – listen… It's the Crackles! Those annoying little bits of naughty have muddled up all the sounds in the universe and now it's up to you and Riff the puppy to put them all back. Are you ready to go on an exciting mission?
Featuring innovative three-dimensional sound technology, Curse of the Crackles! is a hilarious interactive audio adventure that immerses you in a brilliantly chaotic quest – the perfect sensory journey that can be enjoyed from anywhere, in any space.
Shoreditch Town Hall today announces the world première digital production of Curse of the Crackles! an interactive audio adventure for children and families written by Bea Roberts, featuring innovative sound technology by Ben & Max Ringham. Ed Stambollouian directs Norah Lopez Holden and Sam Swann. Tickets are available via shoreditchtownhall.com from 9am on 9 March 2021 – audiences will have access to stream the show for 72 hours from the date and time of their booking.
WHITEHALL HISTORIC HOUSE'S ACTIVITY TRAIL (Free)
Watch a video preview of #WhitehallHistoricHouse's 1st ever Virtual Children's Activity trail. Kids aged 4-9 years can help Millie find her friends hiding throughout the Whitehall attic & solve our history mystery, all online. Take part in the trail here: https://t.co/m1kEz8ZoH7 pic.twitter.com/UcqmqNXOF3

— SuttonHeritage (@SuttonHeritage) February 25, 2021
The Sutton Heritage present the #WhitehallHistoricHouse's first ever Virtual Children's Activity trail.
TOUR OF SCOTLAND 
Life in lockdown can be pretty challenging, which is why you might need a little escapism at the moment. We certainly do! And where better to escape to than stunning Scotland? Thanks to Google Maps Street View, you can journey through Scotland on a virtual holiday.
This virtual tour is cleverly split up into day excursions, as if you are a traveller jumping from youth hostel to hostel. Day 1 begins at the historical capital of Edinburgh, where you can explore the nooks and crannies of the Old Town. Day 2 you can trek to the East Coast to see the Renaissance Palace, pass Dundee towards the spectuacular St Cyrus Nature Reserve. By Day 11 you have reached the famous Loch Ness and witnessed Scotland's most famous valley, Glen Coe (see above). This maginificent two week virtual experience is educational, fun and your commitment and sense of adventure will leave you feeling as if you've been on a real vacation!
ONLINE EXPERIENCES
SHERLOCK HOLMES: AN ONLINE ADVENTURE
Le Enfants Terribles present a pioneering new immersive adventure this January, with over 100 clues to discover. Let your kids travel back to Victorian London and delve into the world of London's most famous detective. The perfect experience to entertain your household, or bring friends together remotely on different screens to work together to crack the case. The first batch of tickets have now sold out but, due to high demand, the company are adding more performances so be sure to check their website for announcements.
DOCTOR WHO: TIME FRACTURE
Doctor Who: Time Fracture is a ground-breaking immersive adventure that submerges you into an incredible universe of Time Lords and aliens. To avoid disappointment, book now for April 2021. Tickets from £49.95 plus exclusive Doctor Who merchandise your kids will love.
VIRTUAL STARGAZING WITH A REAL LIFE ASTRONOMER
Explore the wonders of the Universe from the comfort of your home and let an astronomer take you on a virtual tour of the night's sky. 
Explore distant galaxies, brought to life using stunning photos from the Hubble Space Telescope, as well as a host of everyday examples. Your expert guide will share his screen for a beautiful tour of the stars using astronomy simulation software. Discover constellations, their origins in ancient mythology and top tips for finding them yourself. Tickets cost £18 per person for a 60 minute zoom session.
PASTA WITH THE GRANDMAS
Here is one online experience for the whole family – all the way from Italy. Learn the authentic traditional recipes with 5 crazy grandmas, their grand-daughters and their entire families ready to welcome you into their home… like you're there, without the jet lag!
Make Fettuccine with Ragu, Fresh Gnocchi with Pesto or White Cannelloni. Book via Airbnb for £32 per person. This one won't be eligible to review for the latest KidRated competition, but we couldn't resist including it!