6 Toddler Friendly Things To Do in Blackpool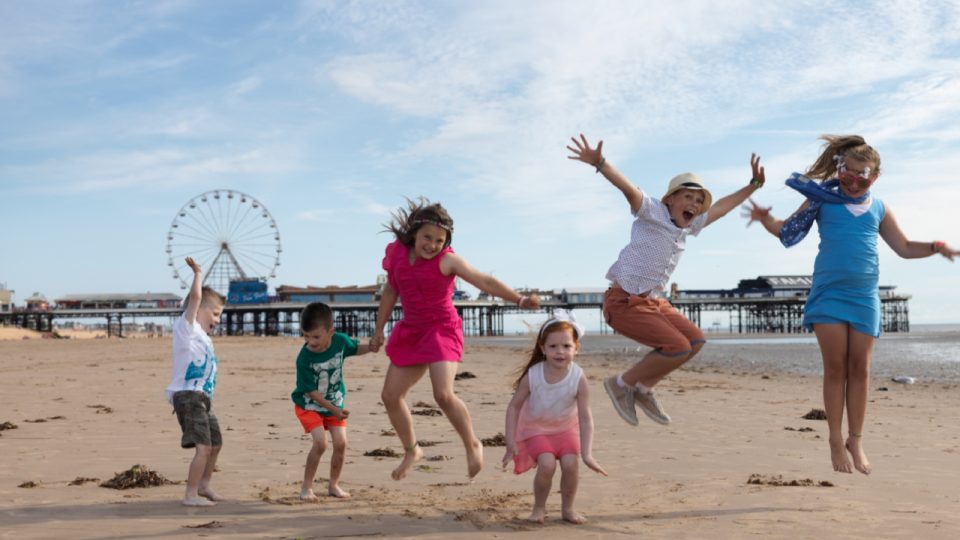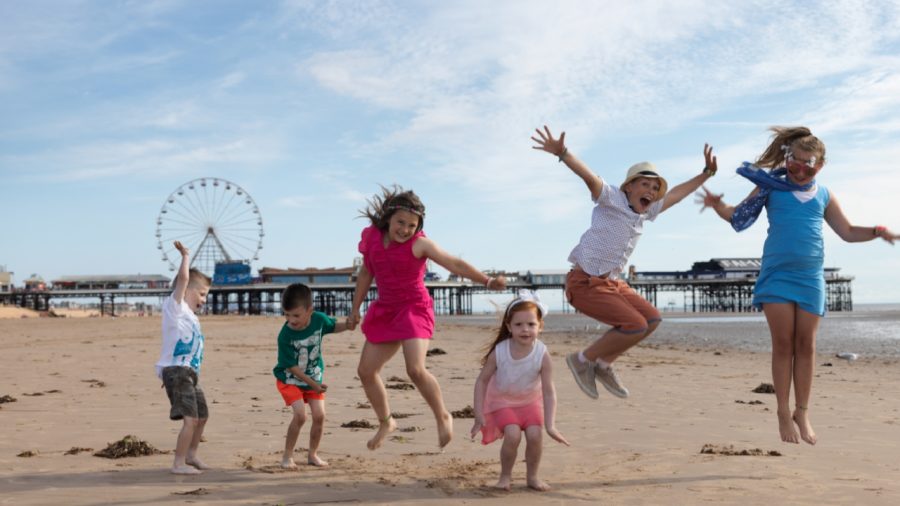 As the summer holidays are starting to wind down, it can be difficult to think of new and exciting things to do with the family. If you're looking for a short holiday or even a weekend away from home, Blackpool might be the perfect destination for you.
With plenty to do, Blackpool certainly has enough to keep the family busy. If you're considering a trip to the world-famous beach resort, here's six of the best toddler-friendly suggestions to make sure you get the most out of your trip.
The Blackpool Tower Eye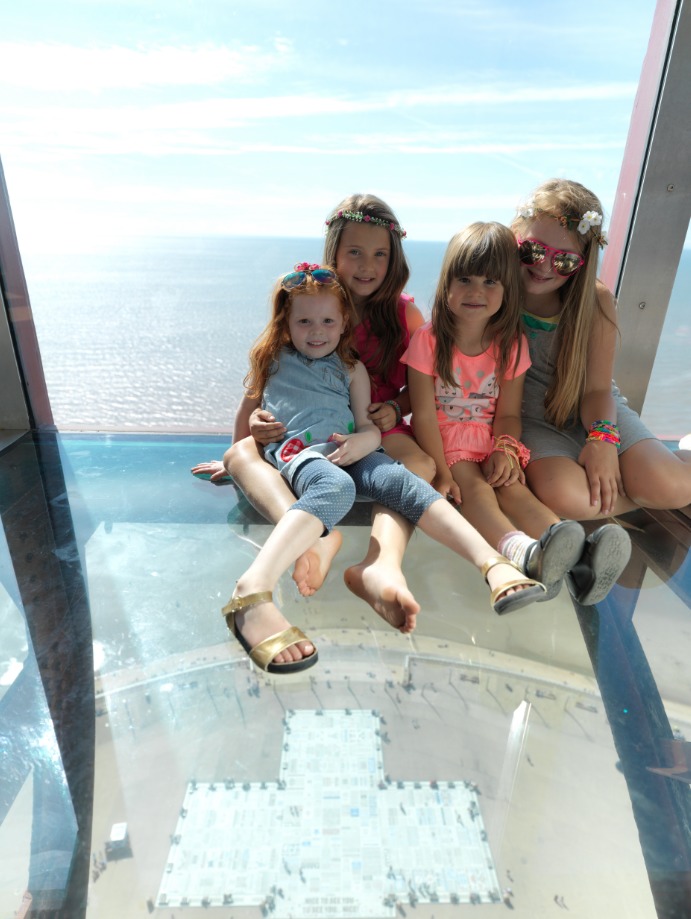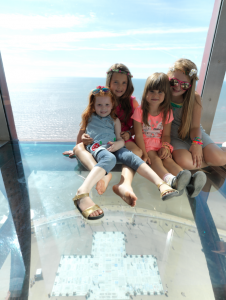 As one of the most iconic landmarks in the country, a visit to Blackpool is incomplete without a trip up The Blackpool Tower. Set your sights 380ft into the sky and experience the thrilling SkyWalk, where you can venture out onto the five-centimetre thick glass viewing platform.
From the top of the iconic Blackpool Tower, you can see the North West of England laid before you with clear day views over Bowland, up to the Lake District, down to Liverpool and even across to the Isle of Man!
Before you even get to the top, you'll get to experience the thrills and excitement that the interactive 4D cinema has to offer. Little ones will enjoy trying to catch the beachball as it jumps off the screen. Plus the Tower features several other attractions well worth checking out and you can buy a bargain combo ticket to get you into all of them much cheaper than you'd otherwise get them for individually.
The Blackpool Tower Circus
Mooky and Mr Boo's Silver Jubilee Circus Show is full of fun, laughter and circus tricks that'll delight the whole family. If you're looking for death-defying stunts and world-class entertainment, a ticket to the Circus is a must. If your kids loved The Greatest Showman (as much as I did), we're sure they'll love to watch a real circus right before their eyes!
Enjoy their gentle but hysterical slapstick humour throughout the fun-packed circus extravaganza, which also showcases spectacular acrobats and amazing acts delivering jaw-dropping stunts and pant wetting comedy antics. This delightful performance is virtually guaranteed to take your whole family on a rollercoaster ride of deep belly laughs and wide-mouthed gasps. Plus, adults go for just £17.50!
Blackpool Beach
In early 2016, Blackpool's South Beach was awarded Blue Flag status, which recognises the excellent seawater quality and the fantastic conditions of the beach. On a sunny day, little ones will enjoy building sandcastles and paddling in the sea. Make an afternoon of it, bring along a picnic or treat yourself to some fish and chips. Just make sure to leave enough room for ice cream!
There is plenty of space for sandcastles, sunbathing and family games. Of course, Blackpool is also the only British beach resort to boast three fabulous piers, so don't forget to pay these a visit as part of your day at the beach. Enjoy the Great Promenade Show! A giant mirror ball will leave you reflecting on an aesthetically pleasing stretch of the rejuvenated promenade at South Beach. It's part of the Great Promenade Show where some of the country's top artists and designers have created two kilometres of gobsmacking sculptures and lighting. It's certainly a break from the norm for Blackpool, but one that has gone down a storm with visitors.
Sandcastle Waterpark
With more than 18 different rides and attractions, Sandcastle Waterpark is the UK's largest indoor waterpark and is guaranteed to be fun for all.
Whilst big kids will enjoy the Masterblaster – the world's longest indoor rollercoaster waterslide – little ones will enjoy the Shimmering Shallows sleepy lagoon or the Caribbean Storm Treehouse. Bring your swim shorts and have some splashing fun.
Blackpool Zoo
Blackpool Zoo is the perfect opportunity to come face to face with some of the greatest animals in the world. Whether it's cute and cuddly or wild and ferocious, the zoo is home to all the animals you could possibly want to see and many more.
There have been a couple of new additions, so make sure to stop by and say hello to Clyde the baby Bactrian Camel and the latest pup to join the Sea Lion family. The zoo doesn't charge entry free for children under the age of three. Adult tickets start at £14.50 when booked in advance online.
Their elderly Asian elephant, Kate, has been joined by four more females from Twycross Zoo in Project Elephant, an amazing new elephant house, the UK's largest indoor facility and extensive paddocks with a pool.
Blackpool Pleasure Beach
If you're looking for a thrilling day out, you can't go wrong with a trip to Blackpool Pleasure Beach.
The Pleasure Beach is one of the UK's favourite theme parks and is full of rides for children of all ages. Playing host to Nickelodeon Land, here is where toddlers have the chance to meet their favourite TV characters, including Dora the Explorer, Spongebob Squarepants and the Teenage Mutant Ninja Turtles.
There is a crazy golf course, a bowling alley and an arcade for hours of gaming. Also don't miss the many events that feature all year round, like the Hot Ice skate shows or the touring Circus of Horrors.
The Family Trip of a Lifetime
Wherever you choose to visit during your stay in Blackpool, you're guaranteed to have great fun.
It's not just toddlers who'll have the time of their lives, but big kids and adults will also fully enjoy themselves. As Blackpool has it all, you'll find something new to experience each time.
---
Adam Maidment is a writer for VisitBlackpool, the UK's number one beach resort for families. With plenty of attractions, events and activities for all ages, Blackpool is the perfect holiday destination all year round.