Top 10 Things to Do in Greenwich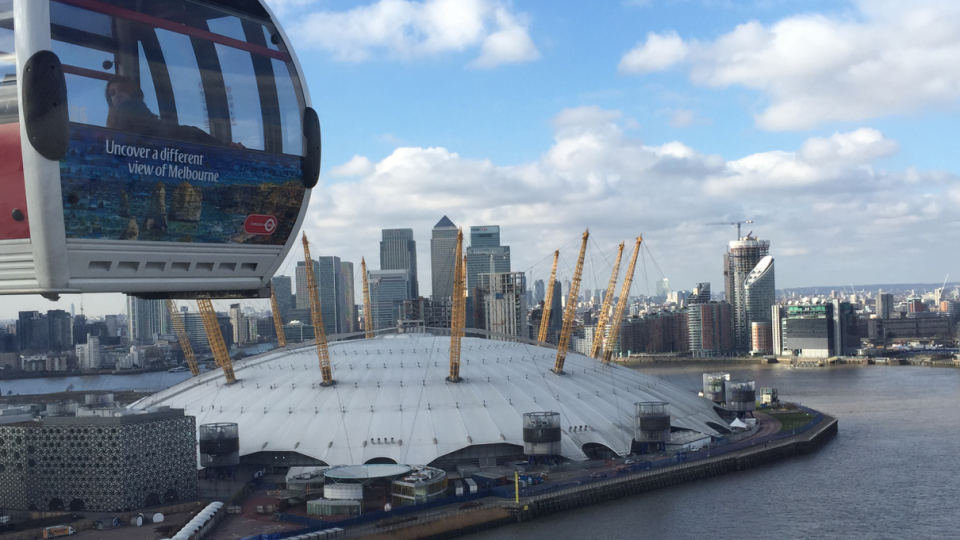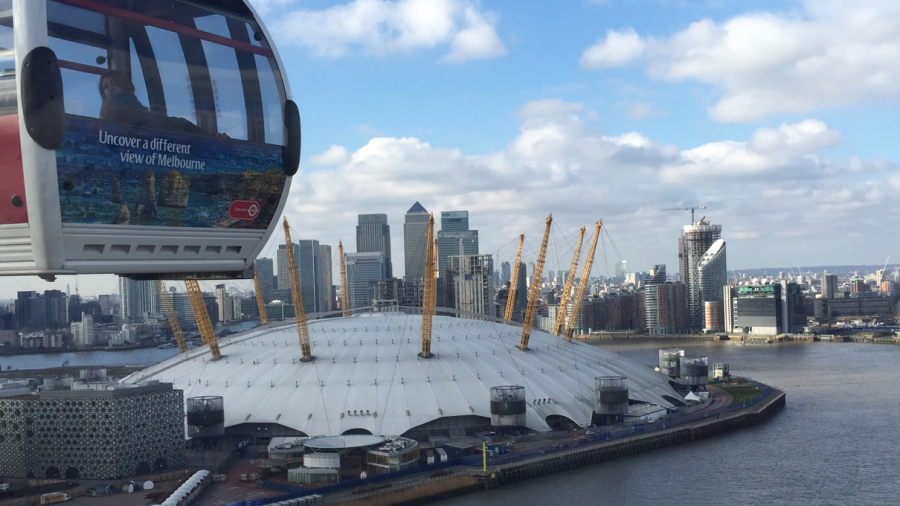 Greenwich is packed full of great attractions that kids will love. It is slightly off the beaten track way down past the Docklands in South East London, so if you do go, it's best to know exactly what to do.
1. The Cutty Sark
So much more than just a tea clipper: the Cutty Sark has loads of activities for kids and now you can see underneath the boat and it is even cooler.
Cutty Sark has relaunched, so to speak, opening a new chapter in the extraordinary life of one of the world's most famous ships. The last surviving tea clipper and the fastest and greatest of her time, she is a living testimony to the bygone, glorious days of sail and, most importantly, a monument to those that lost their lives in the merchant service.
Venture aboard and beneath one of the world's most famous ships. Walk along the decks in the footsteps of the merchant seamen who sailed her over a century ago. Explore the hold where precious cargo was stored on those epic voyages then marvel as you balance a 963 tonne national treasure on just one hand.
2. The Old Royal Naval College
Take a film tour of the ORNC and hear all the stories about the different movies that were shot here and what all the movie stars were like! These include massive stars like Johnny Depp when he filmed the pirates of the Caribbean movies and James Bond, Daniel Craig. Kids will love the painted gallery which most recently starred in Cinderella. During the holidays there are also fun activities for families. Tours run every weekend from June to September.
You can explore over 500 years of history in a fascinating permanent exhibition including historical artefacts, scale models, film footage and hands-on displays. Greenwich Palace offers up the remains of one of Henry's VIII favourite palaces, with 30 objects excavated on-site to help picture the grandeur of the Tudor palace.
The Royal Hospital for Seamen was a refuge for old and injured sailors and at its peak in 1814, a whopping 2,710 pensioners were cared for here! Find out about life in the hospital, such as the beer allowance (of 4 pints a day!) to the creepy punishments for breaking the rules.
3. The National Maritime Museum
The National Maritime Museum is very interactive for kids. There is a kids AHOY! gallery for 0-7s and the All Hands gallery for 6-12-year-olds. We've heard of grown-ups almost planning to steal a few kids for the day just in order to go to that! The best thing about it? It's free!
The Museum has fourteen different galleries for you and your clan to explore. Find out what made J. M. W. Turner's largest painting so controversial. Get up close to the actual uniform Admiral Nelson was wearing when he was fatally wounded at the Battle of Trafalgar. Experience the lives of both ordinary seamen and well-known characters, such as Christopher Columbus, Elizabeth I, and Francis Drake in the Tudor and Stuart Seafarers gallery.
See the most experienced of explorers being pushed to the extremes of human endurance through the stories of heroic explorers in the Polar Worlds gallery.
4. Greenwich Park
A delightful park, Greenwich Park is where the marathon starts. It is the oldest royal park in London and one of the biggest green spaces in south-east London so great for kids to run around, play games and walk dogs.
It's a lovely place for a family ramble particularly for nature lovers, so it's also a great idea to take along bird and bug books so you can identify what you're finding, and binoculars so you can find even more!
They also offer a bandstand, a nicely equipped children's adventure playground and entertainment such as puppet shows and workshops during summer school holidays, excluding Sundays. A particularly popular one is Moths and Minibeasts, which carries a small charge but is well worth it.
5. Royal Observatory
Hop over the Meridian Line and catch an astronomy show at London's only planetarium at the Royal Observatory. The planetarium has great shows for kids, especially during half terms and holidays.
They will give you complimentary audio guides so you and the family can explore how great scientists first mapped the seas and the stars in Charles II's magnificent Christopher Wren-designed Octagon Room – dating from 1675. Marvel at the Great Equatorial Telescope, the UK's largest historic telescope which gave astronomers new views of the universe over 100 years ago.
6. Greenwich Market
Greenwich Market is great for exciting food and lovely artisanal gifts among stalls selling other things. It's a good alternative for young families who might find the hustle and bustle of Borough Market a bit too much. 
You'll be able to find handmade gift ideas, from arts and crafts to homewares and accessories. The kids will enjoy tasty street food spanning cuisines from across the world, including vegan and gluten-free options.
Surrounded by independent shops, bars and cafes, this covered market makes for a great day out. Travel to Greenwich by riverboat or take the train from London Bridge for the quickest journey, which takes just eight minutes.
Now open 7 days a week 10am-5.30pm
7. RB1 river boat
Speaking of the riverboat. Let me tell you about it. One of the fastest ways to get to North Greenwich from the centre of Greenwich is by Thames Clippers. From the windows, you will be able to see great views of Greenwich and Canary Wharf on the other bank.
Parents can enjoy a drink from the onboard licensed bar, either from the climate-controlled cabin or the outside deck. And with 22 piers across London, you can explore some of London's top attractions: go west to see iconic Battersea Power Station, then enjoy central London including the Houses of Parliament, Coca-Cola London Eye, Tower of London and Tower Bridge. 20 minutes further east, you'll reach picturesque Greenwich and The O2.
8. Emirates Air Line
The only cable car in London, the Emirates Air Line is fairly useless but you get nice views of London. You can use your Oyster Card, but if you buy a ticket there you can keep it as a nice souvenir. There isn't much to do on at Royal Victoria Docks so get a return ticket.
Side note: If you need new ideas for a date night, you can actually book up a cable car to yourselves at night with champagne to go along with the view.
9. Up! At the O2
If you want something totally unique to do and your kids are brave and active then why not book to climb over the O2? Kids will love feeling like an adventurer and provided you don't have vertigo, the views at the top are even better because you had to work hard to get there!
Available now are the daytime, sunset, celebration and twilight climbs.
Your brave over 10s can enjoy the tremendous sense of achievement of reaching the top of the viewing platform, a whopping 52m above ground level. Your efforts will be rewarded with spectacular 360-degree panoramic views over the capital, whether using the Original, Sunset or Twilight climbs. Climbers can take in the sights of all the famous landmarks London has to offer including the city, the Gherkin and the River Thames either in wonderful clarity or spectacular sparkling depending on the time of day you do it.
10. Greenwich Foot Tunnel and the DLR
One of the best things about Greenwich is it that it is fun to get to. You could take a City Cruise down the Thames. Or you could take the DLR – don't forget to sit at the front and pretend to be the driver! Your third option is to take the DLR to Island Gardens, from where you will see a great view of the Old Royal Naval College and then take the foot tunnel under the Thames. It's weird and creepy – kids will love it!