Tobi-King Bakare
Published: 27th January 2021
Tobi-King Bakare is one of the UK's brightest rising stars.
He has appeared in numerous short films, plays and commercials. Including Don Carlos, Games  and performing his powerful self-penned piece Someone Please Explain at the Hope for Grenfell gala. 
He is probably best known for his roles as Jamie in the Sky drama  Temple co-starring Mark Strong and Daniel Mays. And as Michaela Coel's brother Nicholas in her critically acclaimed series I May Destroy You.
He will soon be seen in the fantasy Netflix series Cursed. 
Tell us what you're up to at the moment…
My latest project is Temple Season 2! Temple is a 'Sky One' Tv series about a surgeon who will  do whatever it takes to save his ill wife.
It's a grown-up show but when if you've older kids or teenagers they should definitely give it a watch!
Bus, Tube, Taxi, Walk or Cycle?
https://www.youtube.com/watch?v=y0swpiWh0DM
Definitely the bus.
I've always loved bus rides.
Sometimes I take the bus instead of the tube even if it adds 20 mins onto my journey. An empty bus is a treat!
I have a friend who knows every bus route in London… No joke, you tell him a bus number, he will tell you the bus area and stops.
Where is your favourite park to visit in London?
My favourite park is Paddington Recreational Grounds (Also known as P-Rec). It's in North-West London, Kilburn. It's my favourite park because I have the most memories there. I went to a secondary school very close to the park.
Where is your favourite place to eat with your family?
My favourite place to eat is
Byron's
! There's NOTHING better than a good burger…
Give us your #Londonlifehack!
If you're in town around 6.50 pm, go to any West-End Theatre box office and see if they have any returns. If they do, you'll get some tickets for a bargain!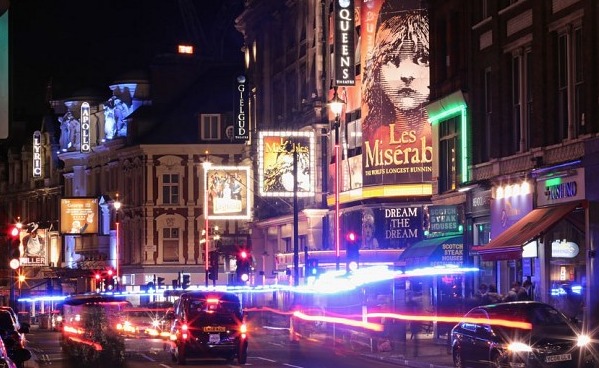 KidRated also has amazing offers on theatre tickets with great discount for family shows.
What would be your perfect family day out?
The perfect day out for me and family will always be the Notting Hill Carnival Sunday… I love the energy, vibrant colours, the food, the costumes, everything!
The Notting Hill Carnival makes me proud to live in London.
Watch Tobi discuss his career and favourite film
Tobi recently joined Rachel RnR to discuss his background, working with Michaela Cole and one of his favourite films Beasts of No Nation for Black Ink Cinema.
*Warning the discussion has adult themes and language.