KidRated Blog
Must-See Animated Films For Kids And Teens
Published: 9th November 2021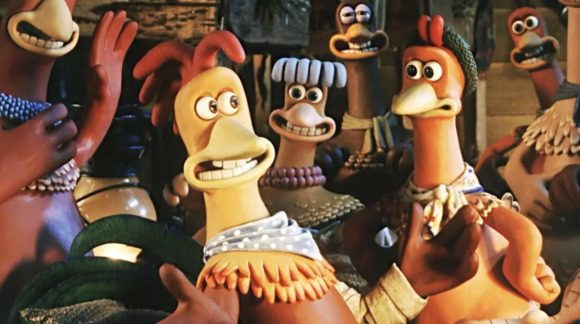 Fantastic must-see animated films for kids and teens!
We know a few of these picks may be obvious to some but you'd be surprised how many people still haven't seen absolute classics – especially animated ones! We've recruited film expert Jack again to break down fantastic animated films that you may not have seen but should have…
Spider-Man: Into the Spider-Verse
This is a perfect film for someone who loves superhero films but also someone who has no interest in them whatsoever. It is also a film that kids of all ages will love especially older kids and teenagers. This 2018 film takes place in an alternate reality, following teenager Miles Morales as he transitions into Spider-Man. When the Spider- Man of his universe gets killed by the evil tyrant Kingpin, alternative heroes come to Miles' universe to help him take the tyrant down. I find it unbelievable I watch it and it surprises me with the outstanding animation every re-watch. Make sure you pay attention to the comic-style animation and the hilarious visual gags.
Available on Prime Video.
The Adventures of Tintin
This is a film that parents, teens and younger kids can all watch together as it is based on the Tintin books by Hergé. The film takes place in 1950, following the young journalist Tintin and his dog Snowy as they get caught up in the mystery involved in the history of the model ship he has bought. When Captain Haddock (Andy Serkis) gets his ship stolen, he and Tintin work together to track Sakharine down. Directed by Steven Spielberg, this animated film may as well be live action as the animation and cinematography is brilliant combined with impressive storytelling. Watch out for the fantastic tracking shot as Tintin chases the antagonist through a bustling cityscape.
Available on Netflix and Prime Video.
Finding Nemo
Well I couldn't write about animation without mentioning my favourite animated film ever! Pixar's Finding Nemo is a perfect family film with amazing animation mixed with hysterical characters and some very tense scenes. When Nemo, a young clownfish on a school trip, gets taken away by some divers on the edge of the great barrier reef, his cautious father Marlin (Albert Brooks) travels across the ocean trying to find his son. En route, he meets wacky characters including Dory (Ellen DeGeneres) the forgetful blue tang and a group of vegetarian sharks! Make sure you look out for Pixar's famous Pizza Planet Truck and Luxo Ball, as well as a cameo from John Ratzenberger which are recurring Easter Eggs in each of the films.
Rango
Another favourite of mine, Rango is the 2011 smash-hit western starring Johnny Depp as a skittish pet lizard who falls out of the back of a car and is left stranded in the desert. He is quickly introduced to the small town of Dirt in which he adopts the character of legendary outlaw Rango. Now that the town has made him the new Sherriff, he forms a posse to investigate the water that has been stolen from the town bank. With outstanding voice acting, amazing photo realistic animation and hilarious rip-roaring scenes, Rango is both brilliant and completely underrate.
The Lion King
Here's the first Disney film on the list and it's one of my all-time favourites, The Lion King. This Disney animated feature follows the adventures of young lion cub Simba – the son and heir of Mufasa (James Earl Jones). Simba's wicked uncle, Scar (Jeremy Irons), plots to overthrow Mufasa by luring father and son into a stampede of wildebeests. In order to take down Scar, Simba must search for his destiny in the great "Circle of Life". Part of the Disney renaissance, The Lion king is a rollercoaster of serious emotion with an outstanding soundtrack and great characters. With a great soundtrack by Hans Zimmer and Oscar winning songs by Elton John, it's a definite classic. Available on Disney+.
If you're feeling fancy then why not see it live! Check it out here.
Chicken Run
I know a film is brilliant film when my 24-year-old sister still loves it to this day and Aardman Animation is here as I love their amazing storytelling combined with their trademark animation style.
Chicken Run is a stop-motion comedy classic and tells the story of a band of chickens doomed to a life of servitude and egg-laying on a Yorkshire farm. When a flamboyant American rooster arrives on the scene, the hens hope he can teach them to fly to freedom but unfortunaltely he is not all he seems. Another one for the whole family.
Coraline
Another stop motion film in the list, Laika's Coraline is about a young girl wandering around her rambling old house when she discovers a hidden door to a fantasy version of her life including characters with creepy button eyes which in many ways, is better than the original. She rejoices in her discovery until her new mother and the rest of her parallel family try to keep her there forever. Coraline must use all her resources and bravery to make it back home safely. This film is definitely scarier than most of the other films on this list so maybe refrain from watching with younger children. Again, I completely love the beautiful animation style and score.
Available on Hulu and Prime Video.
My Neighbour Totoro
My Neighbour Totoro is a 1988 Japanese animated fantasy film by Studio Ghibli. The film follows schoolgirl Satsuke and her younger sister, Mei, as they settle into an old country house with their father and wait for their mother to recover from an illness in the hospital.
As the sisters explore their new home, they encounter and befriend playful spirits in their house and the nearby forest, most notably the massive cuddly creature known as Totoro.
I put this on the list as I don't think many people have seen Miyazaki's films and that they are severely underrated. This film is incredibly wholesome and pleasing with very emotional moments and outstanding visuals.
The Iron Giant
In this animated film a giant alien robot (Vin Diesel) crash-lands near the small town of Rockwell, Maine, in 1957. Exploring the area, a local 9-year-old boy, Hogarth, discovers the robot, and soon forms an unlikely friendship with him.
When a paranoid government agent, Kent Mansley, becomes determined to destroy the robot, Hogarth, and beatnik Dean McCoppin must do what they can to save the misunderstood machine. With the same director as The Incredibles and Ratatouille, The Iron Giant is another underrated family film with themes about the meaning of identity along with some highly emotional scenes.
The Triplets of Belleville
This film follows an elderly Frenchwoman as she becomes involved in international intrigue when her grandson, Champion, a professional cyclist, is kidnapped and taken abroad. Joined by her faithful dog, Bruno, she embarks on a journey to find Champion, and stumbles across unlikely allies in the form of three sisters who are veterans of the stage.
Tracking down Champion's criminal captors, this unlikely quartet use their wits to try and win the day. Although it is a French film, there is very little dialogue and it's subtitles making it easy to follow.
Soul
Soul is a 2020 Pixar- animated film co-directed by Pete Doctor (Up, Inside Out) and Kemp Powers, and starring Jamie Foxx and Tina Fey.
Soul introduces Joe Gardener (Foxx), an easy-going music teacher who lands the gig of his life at the best jazz club in town with his idol Dorothea Williams. But one misstep lands Joe in the fantastical place of 'The Great Before' and he must team up with soul 22 (Fey) in order to find the answers to some of life's biggest questions.
Now I'm aware that this is a list for teenagers and older kids, but this will surprise you for an animated film as it prominently deals with adult themes such as death, mourning, and the key appreciation of others. Pixar never ceases to amaze me with its exquisite animation, but this film absolutely hits it out of the park with the photo-realistic look mixed with the cartoonish style.
With genius writing, hilarious comedy, and a rollercoaster of emotion, you can find this film on Disney+. Oh and also check out my list of must-see animated classics for kids and older teen here.
Madagascar
For reasons too convoluted to go into a group of animals from New York's Central Park Zoo find themselves on a ship that's been hijacked by some psychotic penguins. The hijacking goes awry, however, and Marty the zebra, Alex the lion, Melman the giraffe and Gloria the hippo find themselves adrift at sea.
They soon fetch up in the wilds of Madagascar, where they meet a colony of critters led by a lemur, King Julien (voiced by Sacha Baron Cohen) and get to learn what it really means to be a "wild" animal.
Famously featuring the voice talents of Ben Stiller, Chris Rock, Jada Pinkett Smith, David Schwimmer, Cedric the Entertainer and Andy Richter, Madagascar is an above average animated romp that successfully spawned two sequels.
However, we've included it so you go and check out three of it's spin-offs –   The Madagascar Penguins in a Christmas Caper  and  The Penguins of Madagascar and All Hail King Julien  – a television series starring King Julien and set before the events of the first film which is a KidRated favourite.
More Great Ideas for Teens and Older Kids
Need great TV ideas for older kids and teens? Click here to check out the guide by Ed, our resident TV Critic.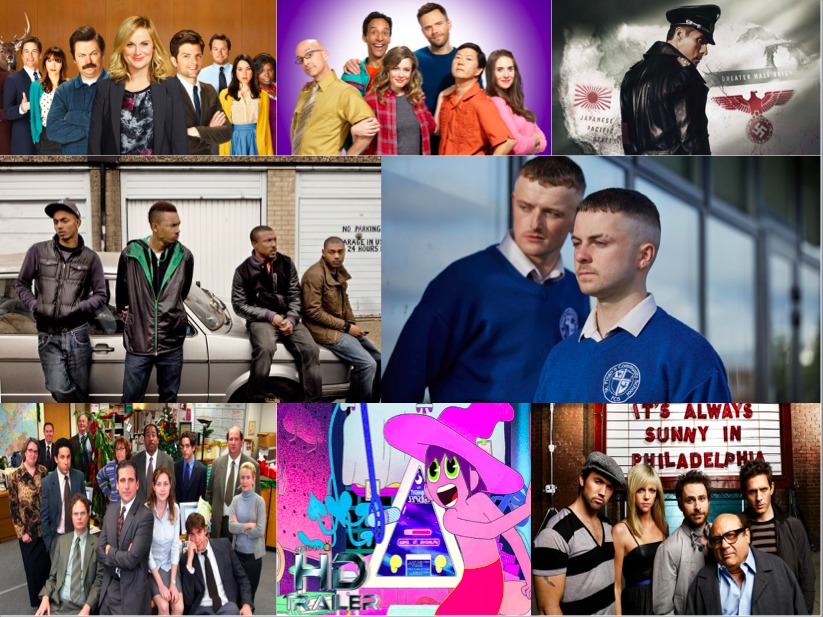 Need great film ideas for older kids and teenagers? Click here to check out the guide by our resident movie buff, Jack.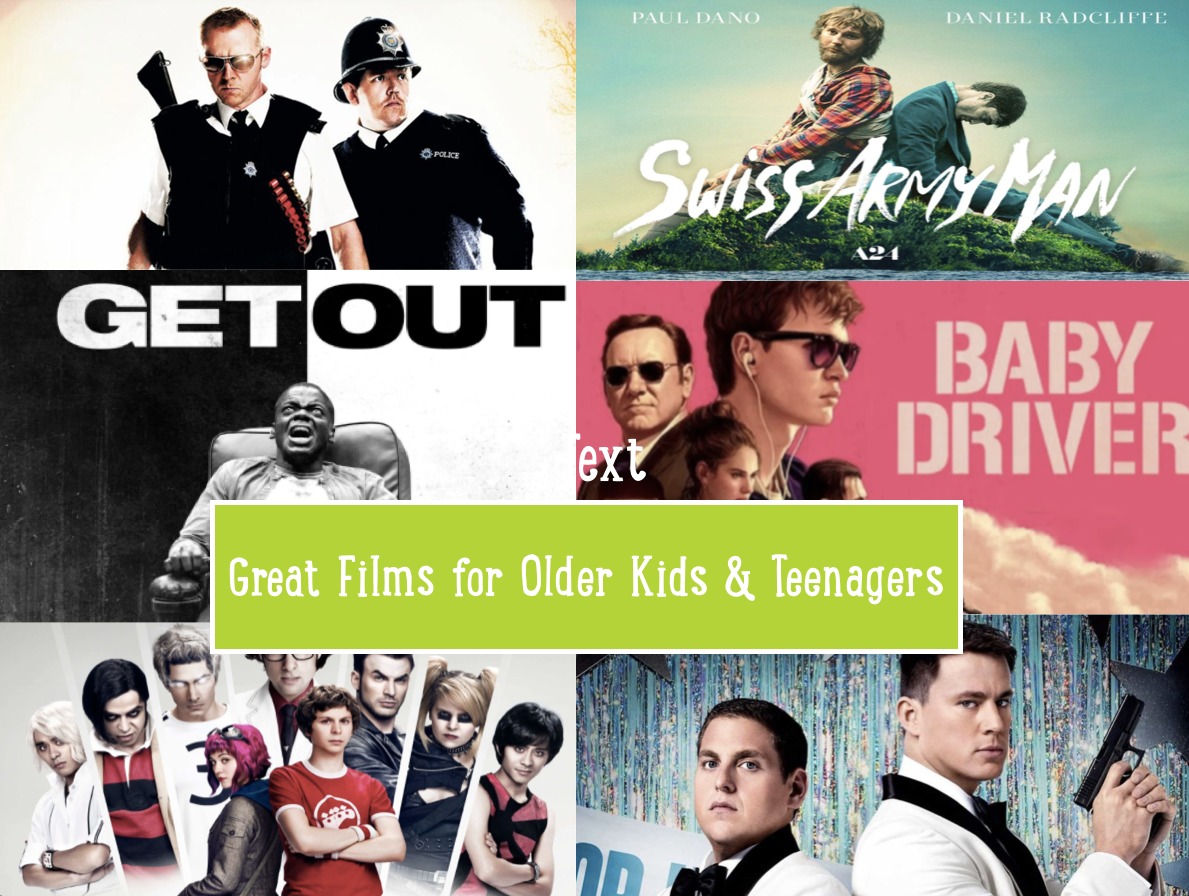 Need ideas for things to do in London for teens and older kids? We've got 50 of them. Click here.