KidRated Blog
Great TV Series for Older Kids And Teens
Published: 12th August 2020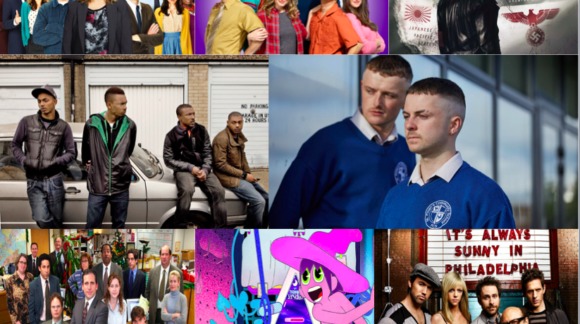 These are strange, I hate to use the word, unprecedented times. Keeping yourself occupied is becoming a more and more difficult task, especially if you're a teenager. So, what better way than by sitting back and delving into a new series to escape the repetitive reality that has consumed the planet? In this article I am going to suggest some great TV series for older kids and teenagers. They're all available via Netflix, Amazon and other major streaming services. Enjoy!
The Midnight Gospel (15) – Netflix 
Don't let the animation deceive you. In this eight part series we follow Clancy, the extroverted host of The Midnight Gospel space-cast (basically a podcast). Each episode follows Clancy as he travels to a new world in his simulation device. This allows him to visit wacky and wonderful simulated planets brought to life by the masterful animation of Pendleton Ward the creator of Adventure Time.
On each planet he chooses a new character to interview for his space-cast. Each episode tackles a different topic which ranges from questions about life, death and all manner of other things. For example in episode five Clancy visits a prison full of simulated characters suffering from existential dread, where he discusses reality with an inmate who dies over and over again.
Some episodes can be quite dense as they tackle very large subjects, though I highly recommend it to the teens that want to explore some higher levels of thinking or want to watch some super cool animation. If you are taking subjects at school or college such as psychology or philosophy this is a must see.
Community (12) – Netflix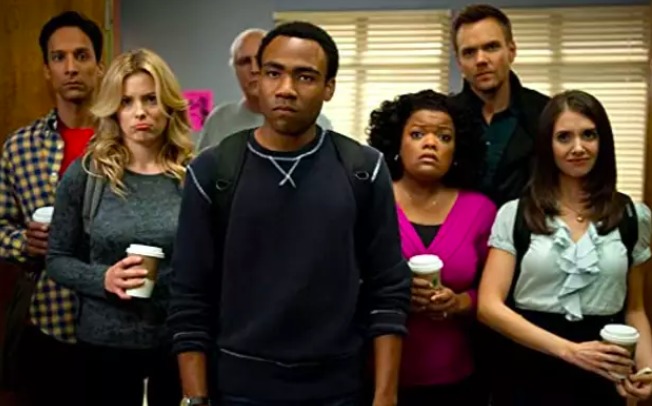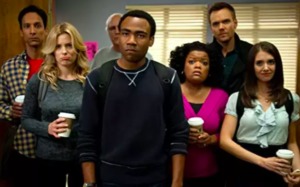 Community follows the antics of a study group at a community college and stars actors such as Ken Jeong and Donald Glover (Childish Gambino) early in their careers.
The show is extremely charming and witty, with lots of great gags and overflowing with pop culture references. The show creator Dan Harmon would later go on to create Rick and Morty and the co-creators the Ruso brothers would go on to direct The Avengers films!
Though the show has a very low budget vibe, the creativity is prevalent throughout with standout episodes such as a 'Fist Full of Paintballs' parodying classic western films and 'Digital Estate Planning' done in eight bit animation.
With six seasons if you are really looking to kill some time I highly recommend this one.          
The Get Down (15) – Netflix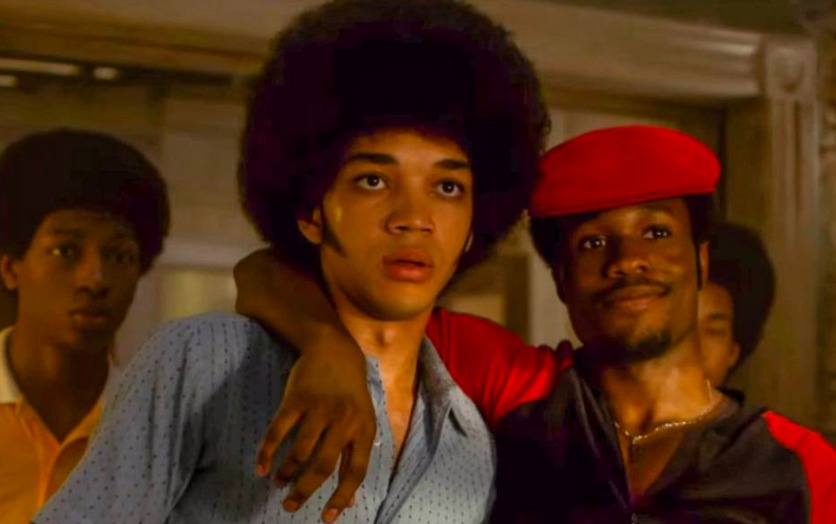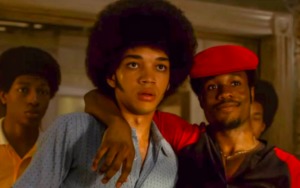 The Get Down is set in 1970's New York. The city is beaten up, run down and derelict. A crew of rag tag hip hop artists will rise to inner city glory. Starring Jaden Smith and Justice Smith.
For the classic hip hop fans this show will be a delight with appearances from GrandMaster Flash and various other notable names. Even if you aren't a Hip Hop fan you can still have a lot of fun with this two part series.
The drama side of the show is also very good, with protagonist Zeek (Justice Smith) torn between two worlds, one being a hip hop star and the other being an estate agent. This creates a very interesting character who really keeps you entertained. Series one culminates with a fantastic hip hop performance. If you're looking for a modern period drama this is the one for you. 
Top Boy (15) – Netflix 
In this gritty drama about London drug dealers. We follow Sully and D'shane in their struggle to become 'Top Boy' in an ever changing world. The original Channel 4 drama came out 2011 and had two seasons which are also on Netflix. The show was rebooted by Netflix in 2019 with ten episodes and a new season on the way.
This is an intense drama with lots of grounded action. The show is really driven by our two leads who are both likeable and charming characters. You will be enthralled to see how far they will go to become the kingpins of London. 
The Office (12) – Amazon Prime
I am referring to the American version of the show. The Office U.S is an extremely charming and light comedy with something for everyone. With nine seasons of the show it's a completely binge-able romp starring Steve Carell.
I think the vast majority of teens will really enjoy this show for the laugh out loud jokes, cringeworthy scenarios and  endearing characters. If somehow you manage to finish all nine seasons hop over to Netflix and watch the UK version.
If you watch and enjoy please let us know who your favourite character is.  
The Young Offenders (15) – BBC iPlayer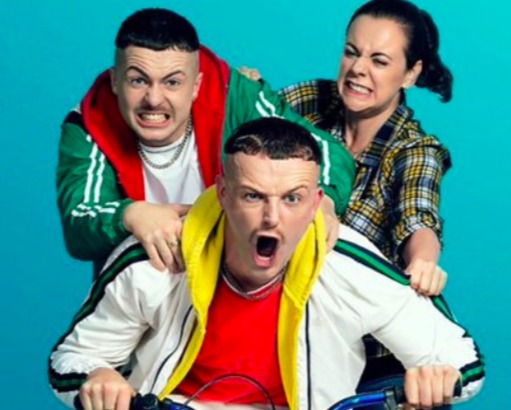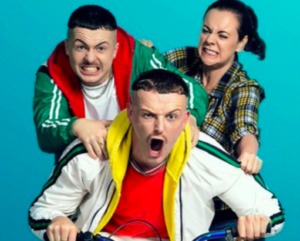 The Young Offenders follows the escapades of Jock and Conor, two pubescent southern Irish lads. The show is very funny. It explores themes that many teenagers can connect with, such as love, friendship and loss and it tackles these subjects in a light and heartwarming way.
It is also extremely entertaining to watch these two dimwitted yet loveable characters try to get themselves out of the precarious situations they wind up in. 
Parks and Recreation (12) – Amazon/Now TV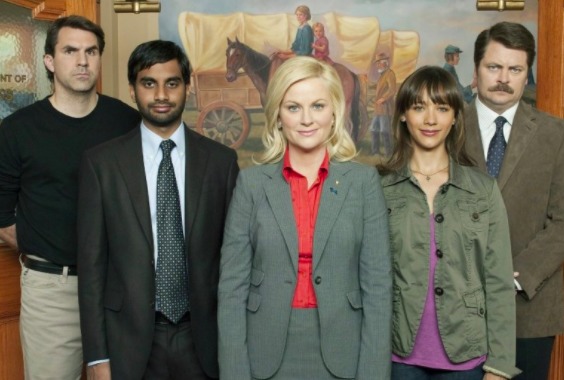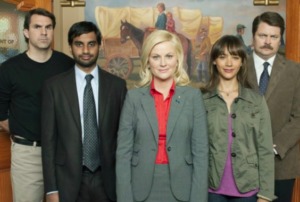 Parks and Rec follows the antics of a group of co-workers at the parks department at the local government of Pawnee, Indiana. There is something for everyone to laugh at in this show whether it is the goofy Andy Dwier (Chris Pratt), the energetic Leslie Knope (Amy Polher) or the straight edged Ron Swanson (Nick Offerman).
This star studded cast offers some of the best gags and lines ever in television. Using the same mockumentary style as The Office. You will find it hard not to binge all seven seasons. 
Happy (15) – Netflix
Christopher Meloni stars as dirty ex-cop Nick Sax, from New York City. When his daughter goes missing she sends Happy (Patton Oswald) an imaginary unicorn to her father to help find her. The hitch is, only Nick can see Happy.
I love this show. With its blend of trippy visuals, snappy dialogue and sinister undertones, Happy really is an enthralling series. The chemistry between Nick and Happy(the unicorn) is fantastic. The absurd and often dark humour is really refreshing and the fast paced over the top action is a delight.
There is no other show like Happy. I would highly recommend giving it a watch.
It's Always Sunny In Philadelphia (15) – Netflix
It's Always Sunny is about a group of people that own a failing bar in Philly. Sounds simple enough. Each episode is twenty minutes long and it tackles a new problem that "the gang" face, anything from buying a boat to parodying home alone.
You can either binge watch it all or watch an episode at a time due to each episode being a self contained story. Either way there is fun to be had. With witty jokes and wonderful scenarios. Starring Danny DeVito. 
The Man In The High Castle (15) – Amazon Prime 
What would have happened if the Nazi's won World War Two? In this tense series we follow the rebellion in a dystopian North America against Nazi occupation.
This show is extremely frightening in my opinion as it looks at the dystopia that the world could have been if the Allies did not defeat Nazi Germany.
I think teens will enjoy this show as it takes the history we learn in school and puts a very creative and stylized spin on it. Obviously it could be seen as quite controversial. I think you have to watch it to understand the intricacies and story behind it. Definitely give this a watch if you're a fan of dystopian television and/or film and would like a snapshot into what the world would have looked like if history turned out a different way.  
More Great Ideas for Teens and Older Kids
Need great film ideas for older kids and teenagers? Click here to check out the guide by our resident movie buff, Jack.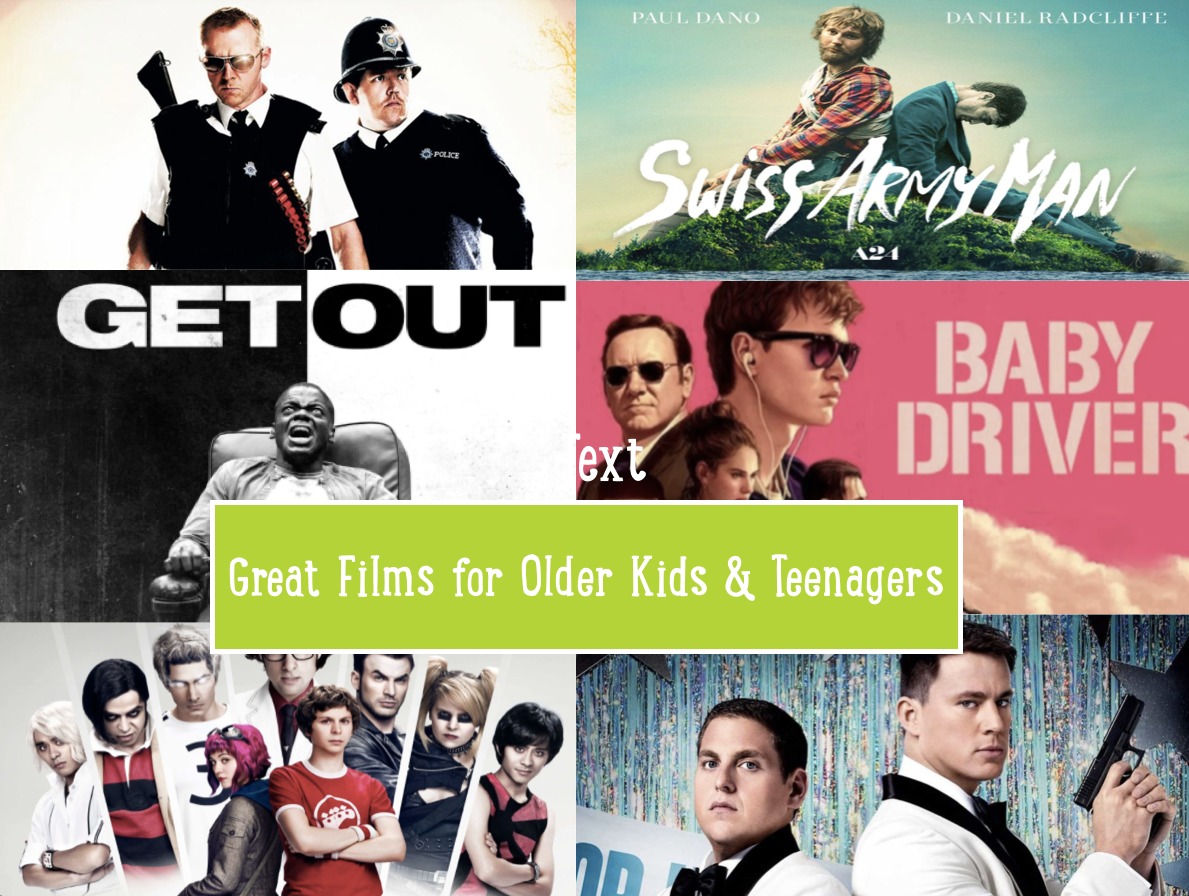 Need ideas for things to do in London for teens and older kids? We've got 50 of them. Click here.