KidRated News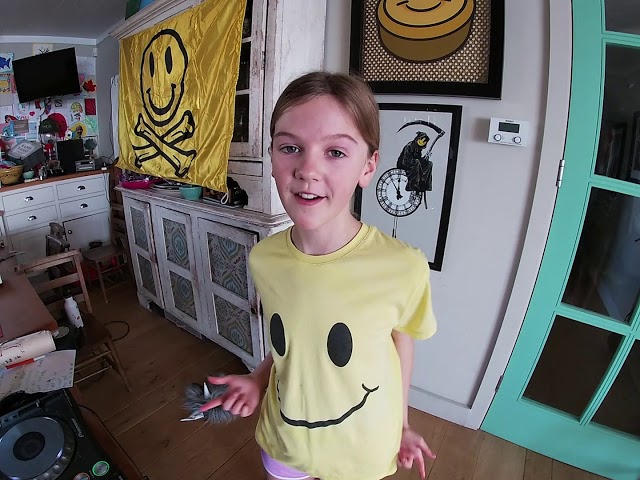 Nelly Cook Is Superstar DJ Fat Girl Slim
Published: 3rd May 2020
Looking every inch a superstar DJ, 10 year old Nelly aka Fat Girl Slim (see what they did?) took the decks in her kitchen. And, with cans of Baked Beans helping to hold up her homemade rig, she confidently delivered a banging 40 minute set.
It's always great when your kids follow in your footsteps. So here at KidRated, we're pretty sure Norman Cook got a massive kick out of his daughter's DJ debut over the Bank Holiday Weekend.
If Nelly was nervous she certainly didn't show it. Donning the headphones like a pro she twiddled knobs, pressed buttons and like all good DJs found time to sing along to the tracks. Oh, and bask in the adulation of her adoring crowd.
Ok so it wasn't quite the massed throng of an Ibiza super club or the dance tent at Glastonbury – but the handful of kids and teenagers in the kitchen giving Fat Girl Slim moral support were almost as enthusiastic.
Dad gave a helping hand now and then but this was The Nelly Show complete with funky moves and a cheeky top hat. Unveiled as part of the Camp Bestival Stay At Home Easter Sleepover this has been added to our playlist and we look forward to the next one.
So click the YouTube link, pump up the volume and make some noise for superstar DJ, 10 year old Fat Girl Slim!
Stuck for ideas? Check out our guide for 50 great things for teenagers to do in London.