100 Quirky Things to do in London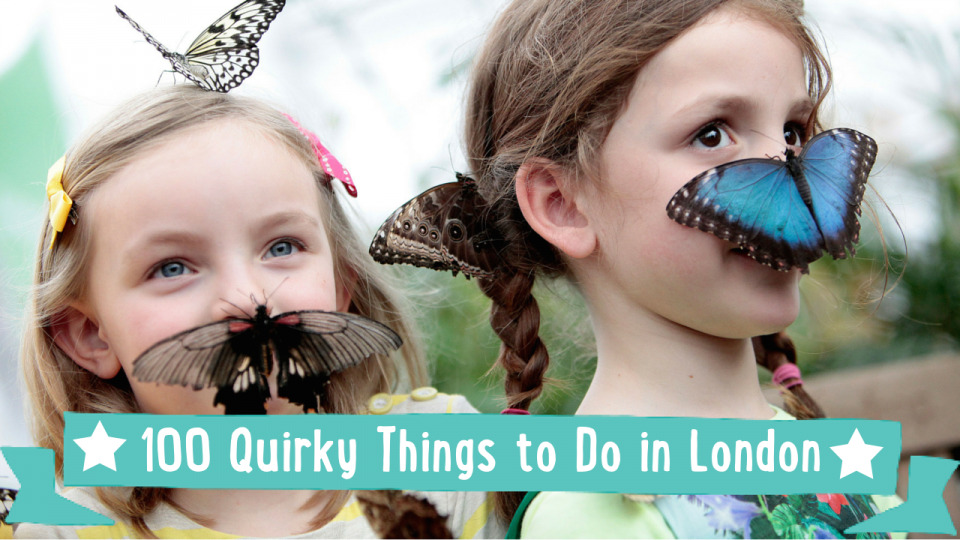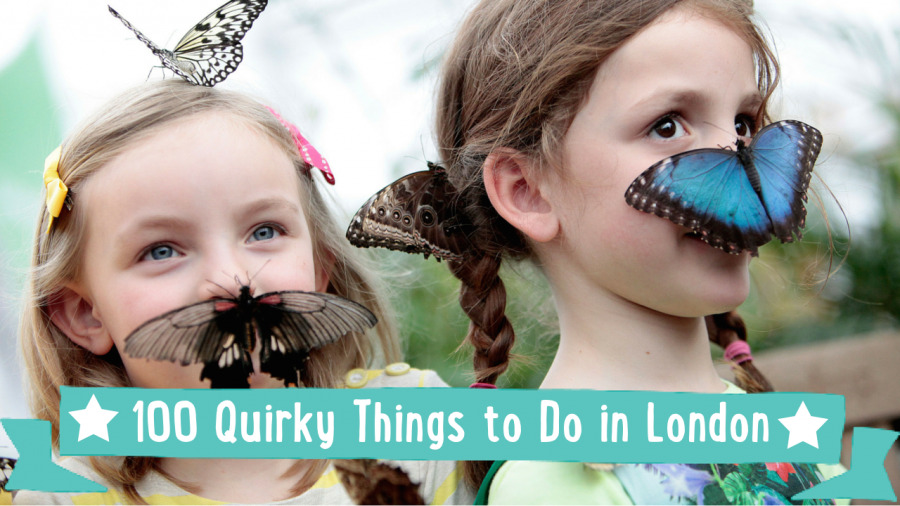 London is overflowing with amazing places to see and visit, so we thought we would compile a list of some of the lesser-known, more unusual attractions in the city so you can discover even more.
Also see our guide for 50 great things for teenagers to do in London and our festive Christmas guide as well.
Parks, Gardens & Playgrounds
1. Coram's Fields
Coram's Fields is a unique playground in Camden with so much to offer including a Youth Centre, a city farm, sandpits, football pitches… the list goes on. At Coram Fields kids rule the roost with a 'no adult can enter without a child' rule. That means everything is designed with your little wildlings in mind. At the right time of year, kids can splash around in the paddling pool or dig to Australia in one of the sandpits. Just don't miss the zip wire!
The park is open all year round from 9am and is free and open to children under the age of 16 – all adults must be accompanied by a child to enter. It's situated in the heart of London and is close to many other central attractions.
* Bring a football and enjoy the astro-turf or basketball courts  
* Bring some change and get an ice cream
* Free entry – donations welcome 
Since you're in the Camden area, be sure to swing by Camden Market!
---
2. Visit The Adventure Playground in Marble Hill Park
The Adventure Playground is an amazing way to occupy yourself in the holidays or at the weekend. There are massive wooden structures and climbing frames as well as rope swings and trampolines. Furthermore, it's located on the beautiful grounds of Marble Hill, making it an enjoyable experience all round.
Here children learn fantastic life lessons, how to negotiate, to work with others, to be patient, to share and to listen.  They test their limits, discover how things work and what they really enjoy. Mostly, children have the freedom to decide what they do, when they do it and for how long.  It's the kind of freedom we had when we were young and we know that our children need it too.
PLEASE NOTE: Marble Hill Playcentres is a community based charity providing services for children and families in Twickenham and the surrounding areas.
It also includes:
Outdoor adventure for children and young people aged 5-15 after school, at weekends and during school holidays.
An afternoon drop-in session for children from birth to 5 years old and their families.
A weekly session for children and young people with additional needs and their families.
* Bring a packed lunch
* Special equipment for children with impaired mobility
* Borrow toys from the Toy Library
---
3. Holland Park Kyoto Garden 
Holland Park is the Royal Borough's largest park and situated within the large areas of woodland is the picturesque Kyoto Garden: a beautiful Japanese garden donated by the Chamber of Commerce of Kyoto in 1991.
It really makes you feel like you're in Japan and allows for a moment of calm in such a busy city. Kids can discover the golden fish that swim in the ponds, the mini waterfall and other artistic water features.
Besides the Kyoto Garden, there is plenty more that the park has to offer from tennis and football facilities to a wildlife club for children. There's also a great playground and a cafe for all you parents. Be on the lookout for peacocks as they freely roam the park. Maybe you'll find a peacock feather to take home!
* Bring a picnic
* Look up where it is before you go – can be tricky to find
* Look for the peacocks and take some pictures
---
4. Chelsea Physic Garden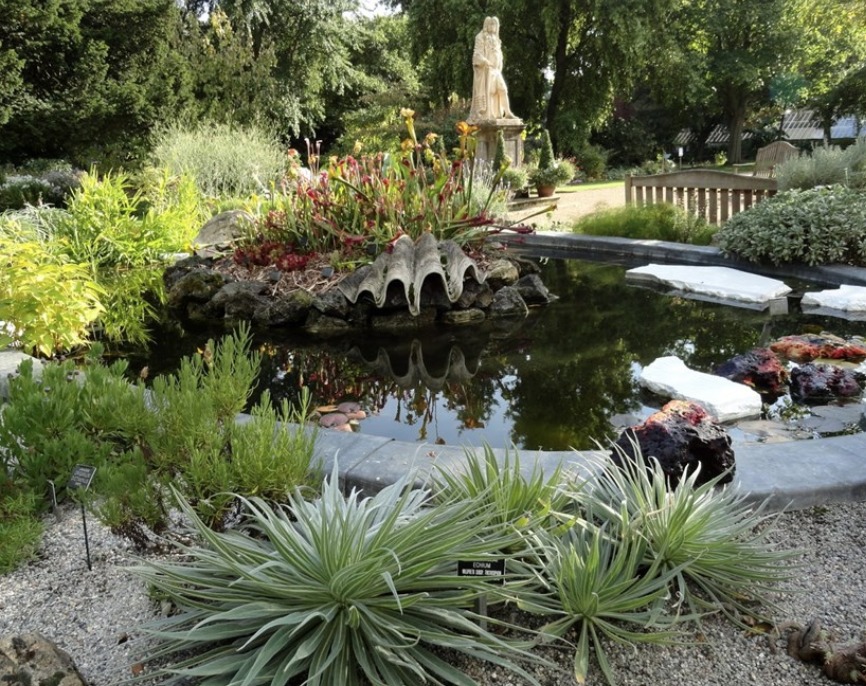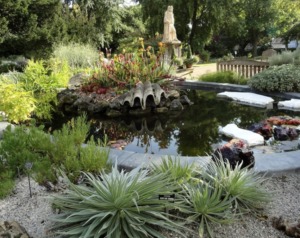 Chelsea Physic Garden contains almost 5000 species of plants from all around the world. It was created in a special location just on the banks of the Thames so there is a warmer climate and the exotic plants can survive the cold weather.
Within the three and a half acres, you'll find one of the oldest rock gardens in Europe, a herb garden with culinary and medicinal plants, botanical order beds, glasshouses, rare plants and tender species; as well as the largest outdoor olive tree in Britain.
Take a self-guided historical or medicinal walk and discover the newly added Garden of World Medicine showing the use of plants medicinally by tribal societies.
They host family activity days, workshops, and the café is praised for their homemade cakes.
* Take a tour if offered
* Discover all the different medicinal herbs that help cure illnesses
* Have a picnic or try a homemade cake
---
5. The Garden of St Dustan in the East
The Garden of St Dustan in the East is a serene garden hidden within the walls of a Church that was bombed in 1941. With its twisting paths and beautiful fountain, it's a great place to escape the busy city and slumber amongst the shrubbery.
The church was named for St Dunstan, a tenth-century monk with a colourful past. He survived brushes with black magic, leprosy, and the Devil himself to become Archbishop of Canterbury. St Dunstan in the East, following the saint's example, boasts its own difficult history.
Trees grow through windows and vines wind themselves around walls of St Dunstan in the East, whilst palm trees make for positively tropical addition. All in all, it's a gorgeously green spot when the sun shines.
* Close to Tower Bridge
* Explore the ruins of the Church
* Bring a picnic
---
6. Barbican Conservatory and Arboretum 
The Barbican Conservatory is the second biggest conservatory in London and is located in a two-storey glass atrium suspended above the Barbican Centre. The conservatory has over 2000 species of trees and plants, as well as exotic fish. It's also free to enter, which is always a plus.
Everything from palm trees to banana plants can be found within these glass walls. Budding horticulturists can take a guided tour of the conservatory, to learn more about the different species. Meanwhile, colourful koi carp fill the fishponds, which makes a stroll over the wooden bridges a peaceful jaunt for the more casual explorer.
Should you decide to head to Barbican Conservatory on Sunday too, you'll be thrilled to learn they do afternoon tea. It offers delights such as baked ham with spiced pear and ginger chutney, passionfruit macarons, and coffee and mascarpone eclairs, along with flutes full of fizz to make your Sunday extra fancy.
* Parking available but check website for tariffs
* Check the opening times 
* Explore the rest of the Barbican while there, and try the huge range of choice at the food hall 
---
7. Chumleigh Gardens 
In the heart of Burgess Park is Chumleigh Gardens, a 'multicultural garden', a tribute to the area's ethnic minorities. The gardens are full of a variety of aromatic herbs, flowers, and fruit trees from the Caribbean, Australia and the Mediterranean.
With palm trees and beautifully tiled fountains, it's a great place to go if you want to feel like you're on holiday. It is also home to Art in the Park workshops, so look out for the sculptors working in the gardens. There's a great little café in the north block and park offices in the south block too. In 1st place nursery, which resides in the gardens, there is a fantastic 'beach' with banana trees open to all younger children during the week and on Saturday mornings, as well a sensory room.
* Grab a weekend tour
* Disabled toilet on site
* Check out what workshops are on
---
8. Palm House, Kew Gardens
Palm House is an iconic part of Kew Gardens. It is considered to be the most important surviving Victorian iron and glass structure in the world. It is home to some very rare and unique plants and is like being in an indoor rainforest.
Wander through and you'll discover rainforest treasures like the oldest pot plant in the world or the disease-fighting periwinkle. Many plants in this collection are endangered in the wild, some even extinct. Others – like the rubber tree, African oil palm, or cocoa tree – are a source of huge value to societies around the world for the fruit, timber, spices or medicine they produce.
* Indoor and outdoor
* Wear light layers – it can get pretty humid
* Go downstairs to meet the fish in the aquarium
---
9. Diana, Princess of Wales Memorial Playground
This amazing playground in the middle of Kensington Gardens is easily the best place in the gardens for kids. Based on the story of Peter Pan, it has so many cool things to see like the sea monster sculpture, or the massive pirate ship that you can climb, in its sea of sand. There are cafés and toilets nearby so it's easy to get distracted and stay here for hours on end!
To enter, kids must be with an adult and adults must be with a kid, creating a really safe atmosphere for kids to just be kids. This is the closest place to Neverland in London! The café next to the playground is reasonably priced and serves organic ice cream.
There are various toys and sculptures dotted around to inspire creativity and plenty of seating for parents. The pirate ship itself has its own beach, which only adds to the sense of adventure! There are tepees to play in and a sensory trail, which is part of an overall design to bring less able and able-bodied children to play together, sharing in discovery and growing in confidence.
* Some of the toilets have a fee so bring some change
* Bring a towel and a swimming costume so you can splash around
* Get there early to avoid queues. 
---
10. Belsize Park Observatory 
Within this park is a tiny observatory open to the public for viewings of the night sky. If you're a fan of astronomy or just fancy gazing at the stars, planets and moon, this is a great place to go. It has a big, high-quality telescope to help pinpoint the stars. However, it is only open on Friday and Saturday nights between September and April and only if the sky is clear. Definitely worth staying up late for.
They will also occasionally open 'out of season' to cover such events as eclipses, transits and the unexpected arrival of bright comets. Clear skies permitting of course.
* Free to all ages
* Only go if the sky is clear – check times on site
* Remember to wear layers
---
11. King Henry's Mound, Richmond Park
Go and watch the sunset in Richmond Park on this ancient burial site. King Henry's Mound is the highest point of the park and overlooks a spectacular view of London, a breathtaking sight when paired with a setting sun. You can even look through the telescope and see St. Paul's Cathedral from 10 miles away.
The so-called viewing corridor was laid out in the 1700s as an entertaining feature of the park and it's one of 8 protected views of the cathedral. This means no one can build anything in its path and the greenery is kept in good shape so as not to block the view. Also, when the sun is setting all the little bunny rabbits come out to play so see if you can spot any hopping around!
* Loads of parking available but check what time the park gates close so you don't get locked in
* Bring a camera and take some beautiful pictures of the wildlife
---
12. Little Dinosaurs, Alexandra Palace Park 
This is a great indoor play centre situated in Alexandra Palace Park, where the kids can let off steam while the adults relax and have a coffee. With loads of fun apparatus for kids to play on, they'll never get bored.
There's also a lovely garden enclosure if you fancy enjoying some sun. Often there'll be a bouncy castle up and lots of space for the grown-ups to sit, relax and enjoy some food and drinks from the café.
* Café and toilet facilities
* 80 free parking spaces
* Suitable for children up to the age of 9
* Wear socks and ideally long sleeves and trousers
---
13. Ham House and Gardens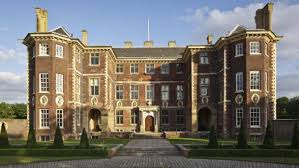 Ham House is one of Europe's great 17th-century houses. You can explore the absolutely beautiful grounds, or the historic collection of textiles, furniture and paintings. The collection has been in the house for 400 years- a very long time. The garden is one of the few formal gardens to survive the English Landscape Movement, and outbuildings house an Orangery, brick ice house, dairy and still house.
There are loads of events, from puppet shows to outdoor theatre, to garden trails and storytelling. It is said that Ham House is one of the most haunted houses in Britain and you can discover the ghostly tales scattered through the history of Ham House by taking a ghost tour… Spooky!
* Open daily
* Free Parking
* Free family trail
* Beautiful café with craft activities for kids
Museums
14. The Musical Museum
If you're interested in the history of instruments and fancy discovering some you would never have even thought existed, this is the place to go. The Musical Museum has an array of self-playing musical instruments, as well as weird and wacky inventions that failed to break into the commercial world.
Knowledgeable tour guides show and tell the story of how people listened to music before the days of microphones and electronics. See instruments powered and experience the sounds and actions of self-playing instruments. The tours are really informative and a great way to learn more about the different instruments that weren't successful. Children's detective trails are available for younger visitors too.
* Get a tour and watch the self-playing instruments
* Check if there are any concerts on 
* Stop for cake in the Tearoom
---
15. The Grant Museum Of Zoology
The Grant Museum of Zoology is one of the oldest – and weirdest – natural history museums in Britain. It has around 67,000 specimens, covering the whole Animal Kingdom. Founded in 1828 by Professor Robert Grant, the museum retains an air of the avid Victorian collector with cases packed full of skeletons, specimens in fluid and stuffed animals.
It's full of different animal skeletons and animals preserved in fluid. Although a little creepy, it is very interesting as you can see species that are now extinct or endangered, like the Dodo. The Micrarium is also worth checking out as it is a place for tiny things, where you can explore and learn about microscopic specimens. Some of the tiniest objects are displayed on wall to wall backlit microscopic slides, something you don't get to see very often.
* Free entry
* Keep an eye out for holiday workshops
* Look out for the brain collection and the rarest skeleton in the world!
---
16. The Wellcome Collection 
The Wellcome Collection always has something unusual and different to offer. It began as a collection of vast and curious implements relating to the medical trade. It now has a variety of things to offer, exploring the links between medicine, life and art in the present, past and future.
Recent temporary exhibitions have covered a diverse range of topics from the psychology of magic to representations of chronic illness. Upstairs, the Reading Room is home to more than a thousand books – but isn't just for reading. You can discover more than 100 historical objects, play 19th-century board games, take part in a pop-up event, or strike up a conversation with a stranger.
Enjoy a relaxing break in the cafe, or the Wellcome Kitchen restaurant. Wellcome Kitchen offers delicious lunches, lighter plates, or afternoon tea.
* Disabled access
* Free entry
* Great café and shop
---
17. The British Optical Association Museum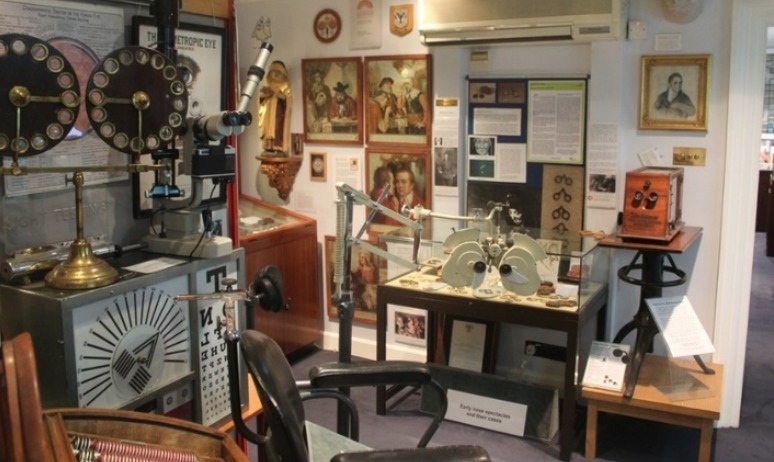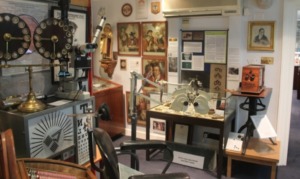 The British Optical Association Museum is contained within the basement of a fine Georgian house, around the corner from Trafalgar Square. The collection holds over 20,000 objects relating to the human eye and visual aids – many items are very rare and unique. Why not go and have a look…?
The 'Standard Tour' is free of charge and lasts about 40 minutes, or (depending upon availability), there may be the chance to pay a fee to go on a 'Full Building Tour' which lasts two hours. Their collection ranges from Medieval spectacle makers to today's highly skilled clinical practitioners in optometry and dispensing optics, as well as for the history of design, fashion and sensory disability.
* Around the corner from Trafalgar Square
* Have to make an appointment 
---
18. The British Dental Association Museum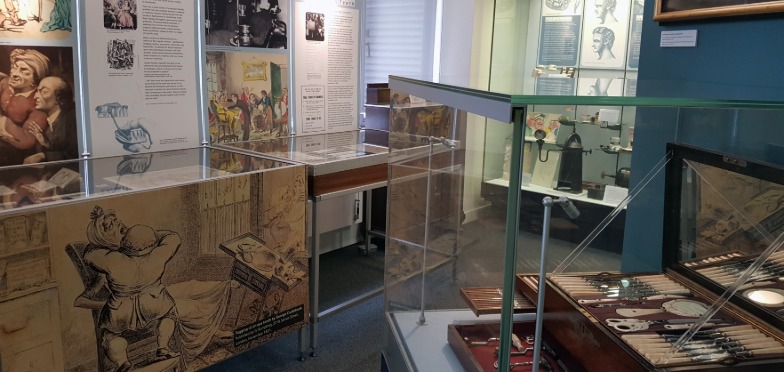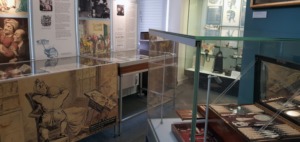 The British Dental Association Museum is a tiny little museum set up as an educational display. The Museum holds a unique collection of oil paintings dating from the seventeenth to the twentieth centuries. They include paintings illustrating the history of dentistry in the UK and prominent dentists from the Association's history.
The collection of tools, teeth and other ontological artefacts are extremely interesting and the historical timeline of how dentistry has changed makes you extremely thankful for how efficient our dental system is today. Maybe don't take any kids who are already a little squeamish when it comes to the dentist visits…
* Free to visit
* Open Tuesdays and Thursdays 1 to 4pm, or ring to visit at another time
---
19. Dr. Johnson's House 
Dr. Johnson's House is a beautiful little townhouse in the City of London. Samuel Johnson wrote the first English Dictionary and the museum showcases his research library, with restored interiors.
The house contains its original Virginia pine panelling and staircase and the garret workroom where Johnson compiled his dictionary. The first edition of Dr Johnson's dictionary is also housed here. Visitors are able to try on Georgian costumes and explore the family trail or just relax in the library and soak up the 17th and 18th-century architecture.
* Under 5s go free
* Opening times vary
* No wheelchair access
---
20. The Hunterian Museum 
*The Hunterian Museum is closed to the public until 2021 while the Royal College of Surgeons building is redeveloped*
This place is not for the faint-hearted. The Museum is a collection of gruesome anatomical, pathological, and zoological specimens. The collection has more than 3,500 items ranging from fossils and paintings to the skeleton of the 7ft 7in tall 'Irish Giant'.
* Find out where it is so you don't get lost
* Allow a lot of time to explore the amazing collection
---
21. The Geffrye Museum 
The Geffrye Museum exhibits a wide variety of the history of English interior design. The museum has many showrooms decorated in different textiles, paintings and furniture according to whichever period it is representing.
The best time to go is during the summer holidays when there are activities for kids both in the museum and the gorgeous garden is hidden behind the house. They also hold a number of activities for kids and have a lovely café.
Be sure to check it out at Christmas before it closes. The house will show you how people of the past celebrated Christmas and the origins of all our usual Christmas traditions. Read about it in our list of 15 Things To Do At Christmas In London.
* Free 
* Indoor and outdoor  
* Always loads to do – but visit on Saturday or Sunday afternoons for extra kids activities
*The Geffrye closes on 7 January 2018 for two years for a major development project*
---
22. Museum of Brands, Packaging and Advertising
If you fancy travelling back in time and seeing what some of your favourite toys, foods and drinks used to look like, the Museum of Brands is the best place to go!
Decade by decade, the museum charts advertising from Victorian times, through austerity Britain to the swinging Sixties. Discover over 12,000 original items, from motorcars, music and television to sweets and household goods.
There are wireless radios, gramophones and a whole room dedicated to magazines. Journey through the Time Tunnel to see how the brands evolved and how we evolved with them.
* Closed Mondays
* Just around the corner from Portobello Road Market 
* Metred parking available nearby 
* Look out for retro items in the shop
---
23. Westminster Abbey Undercroft
The Undercroft Museum is really worth a visit. Although most people only walk around the Abbey's tombs and monuments, the Undercroft has some brilliantly odd articles on display, including the collection of royal effigies but also things like a corset, armour, paintings and beautiful panels of medieval glass.
* Open daily
* You need a ticket to Westminster Abbey to visit
* Free admission to the Abbey for accompanied under 11s and for wheelchair users
---
24. Garden Museum
This was the first ever Gardening museum in the world! The Garden Museum offers a vast collection of tools, paintings, ephemera and historical artefacts. The Museum itself is beautiful and set in a renovated ancient church with contemporary gallery spaces. They also host family workshops, a food learning programme for kids and jazz nights.
Recently, the museum closed for 18 months to make way for two new learning spaces, a new café and two new gardens, all of which is now open.
* Disabled access 
* Under 16s go free
* Open daily 
---
25. London Museum of Water and Steam 
The London Museum of Water and Steam is the home of the world's largest collection of working Cornish engines. There are loads of opportunities to explore London's water story and there are new outdoor water fun areas, like the splash zone – where they can turn and swirls wheels, push pumps and create their own water supply that London would be envious of. As well as this, there are loads of interactive activities and a steam locomotive to ride each weekend.
You can enjoy an interactive experience at the Waterworks Gallery. With hands-on experiences, discover and learn about London's water supply with the story unfolding right before your eyes. Investigate old cogs, and historic engines and hear the true hustle and bustle of a working water supply engine.
* Loads of interactive activities and free trails
* Free car park for up to 20 cars
* Open 11am-4pm daily
---
26. The Horniman Museum
The Horniman Museum has a wide variety of exhibitions, galleries and both living and taxidermy animals to explore. There is something for everyone to enjoy at this museum; from the aquarium to the music room filled with loads of different instruments.
It's been designed from the ground up with children in mind. Low level viewing windows and engaging interpretation introduces them to underwater wonderlands. Fifteen exhibits showcase aquatic environments from around the globe, ranging from the British coastline to Fijian coral reefs! There's also a room full of taxidermy including the famous overstuffed walrus.
It's a real treat for curious kids, particularly the 4,000 items Hands-On zone, with some really unusual things to explore with wild textures and amazing oddities. Plus, you can all learn how to easily identify city wildlife, and the Animal Walk lets visitors walk through the centre of the new enclosures for a close encounter with its furry and feathered residents. A delightfully immersive way to enjoy nature that will really capture kids' imaginations as it's like walking through a jungle.
* Visit when sunny to make the most of the gardens
* Download the kids trail before you go
* Open daily and entry is free, though bring some extra money for the aquarium
---
27. Guards Museum
The Guards Museum has loads of information and artefacts relating to the five regiments of Her Majesty's Foot Guards. There is an educational museum trail for kids to fill in which follows the history of the regiments from the earliest times to the present day. There are also facilities to have your photo taken dressed in a real full dress jacket, bearskin and a present-day combat helmet.
There are drawings to colour (bring your own pencils or crayons), a questionnaire about objects hidden around the museum, plus missing letters games, which encourage kids to read the captions.
Guided tours are available for an additional charge, last about an hour and a half, and covers the history of the Foot Guards from the end of the English Civil War through to the Afghanistan campaign. The volunteers and staff are all very friendly and happy to answer any questions that the kids may have. It is worth watching the 5-minute introductory video when you arrive to get a better understanding of the different regiments and also the layout of the museum.
* Under 17s go free
* Open 10am-4pm daily
* Next to Horse Guards Parade and Buckingham Palace 
---
28. Ragged School Museum 
The Ragged School Museum used to be the largest free school in London. The museum was founded to ensure that the social history of the Victorian East End was accessible. Every month the museum hosts a typical Victorian school lesson in their authentic Victorian classroom so children of any age can experience what school would have been like more than 100 years ago.
The museum includes a reconstructed Victorian classroom, along with information on housing, education and work in the East End from the 1880s to 1900. There are always family activities on so it's definitely worth a visit.
* Check the website for opening times
* Entry and all holiday activities are free
* Arrive early on Open Sundays – capacity for lessons is limited
---
29. Eltham Palace and Gardens
Eltham Palace and Gardens is a magnificent mansion and an interesting blend of medieval and Art Deco design. It provides a great opportunity to explore period dress and decor.
Once a favoured medieval palace and then the childhood home of Henry VIII, Eltham Palace was transformed into a striking Art Deco mansion by eccentric millionaires Stephen and Virginia Courtauld. You can explore their stylish home filled with state of the art technology from the 1930s and discover the couple's extravagant lifestyle.
There are 19 acres of beautiful gardens to discover and there's even a moat. Plus, London's oldest working bridge over the moat. There is also an outdoor play area and lots of activities for everyone to participate in so you can experience what life would have been like in the palace.
* Parking available 
* Open Sunday to Thursday 
* Interactive multimedia guides available for kids 
---
30. The Wallace Collection
The Wallace Collection is a beautiful museum hidden away from the chaos of Oxford Circus. With period rooms adorned with beautiful furniture and renaissance art, to the extravagant armoury for both knights and their worthy stallions, there is something for everyone to enjoy.
The 28 rooms present collections of French 18th-century painting, furniture and porcelain (many once owned by Madame de Pompadour and Queen Marie-Antoinette) together with paintings by Titian, Canaletto, Rembrandt and many more. There is also a beautiful courtyard café where you can sit and relax after exploring the museum.
* Open daily 10 am to 5pm and admission is free
* Take a free highlights tour and learn loads more about The Wallace Collection 
* Have high tea in the beautiful courtyard restaurant
* Look out for family activities, and make sure to try on some armour
---
31. The Natural History Museum Butterfly House
During the summer, a massive tent appears in the grounds of the Natural History Museum. This tent is a butterfly house for Sensational Butterflies. Kids will love seeing all the tropical colourful butterflies. Stay extra still and who knows, one might land on you!
This spectacular tropical enclosure allows visitors to explore hundreds of species of butterfly and watch them in their habitat. It's a beautiful atmosphere and a great chance to learn about these glorious insects in close encounters.
* It's warm inside the tent so wear layers you can take off easily 
* Visit at non-peak times to avoid the crowds
* Book in advance to secure a place
---
32. Charles Dickens Museum
Visit the house of one of the most famous authors of all time. The Charles Dickens Museum holds the world's most important collection of material relating to the novelist, with rare paintings, memorabilia and books.
The famous novelist lived here from 1837 to 1839, and it was in this house at 48 Doughty Street that he wrote his masterpiece Oliver Twist, achieving international recognition as one of Britain's best storytellers.
The museum holds regular events and drop-in sessions for families and children, and there is the opportunity to dress up and have a go with the Victorian toy theatre.
* The museum is closed on Mondays 
* Children under 6 go free 
* Pick up a free family trail
---
33. Cinema Museum
The Cinema Museum fully encompasses every aspect of going to the cinema. It has a vast collection of films, advertising, photographs, projectors and so much more. Among the displays are cinema seats and signs, stills and posters, projectors and other machinery.
Fun fact: Its current building was once a workhouse where Charlie Chaplin lived as a child.
* Within Congestion Charge Zone
* Limited parking
* You can only visit by booking a tour in advance
---
34. The Clink Prison Museum
The Clink Prison Museum is built upon the original grounds of the infamous Clink Prison, dating back to 1144. It was one of England's oldest and most notorious prisons. Visitors will learn all about London's penal system past and present, hear tales of torment and misfortune from the inmates, and see archaeological artefacts.
Some say the moniker, 'The Clink', came from the sound of the blacksmith closing the irons on prisoners' wrists. Now if that wasn't spooky enough, this Southwark relic is famous for paranormal activity. Nightly vigils are held allowing visitors to make contact with the long-gone residents, using ouija boards and glass divination.
You can even team up with the UK's biggest ghost hunting company to search for spooks; just don't forget to prove you braved the hunt with a free downloadable photo. So, if your kids love history, they'll leave slightly disturbed, but with their heads swimming with facts.
* Open daily
* Guided tours available
---
35. Pollock's Toy Museum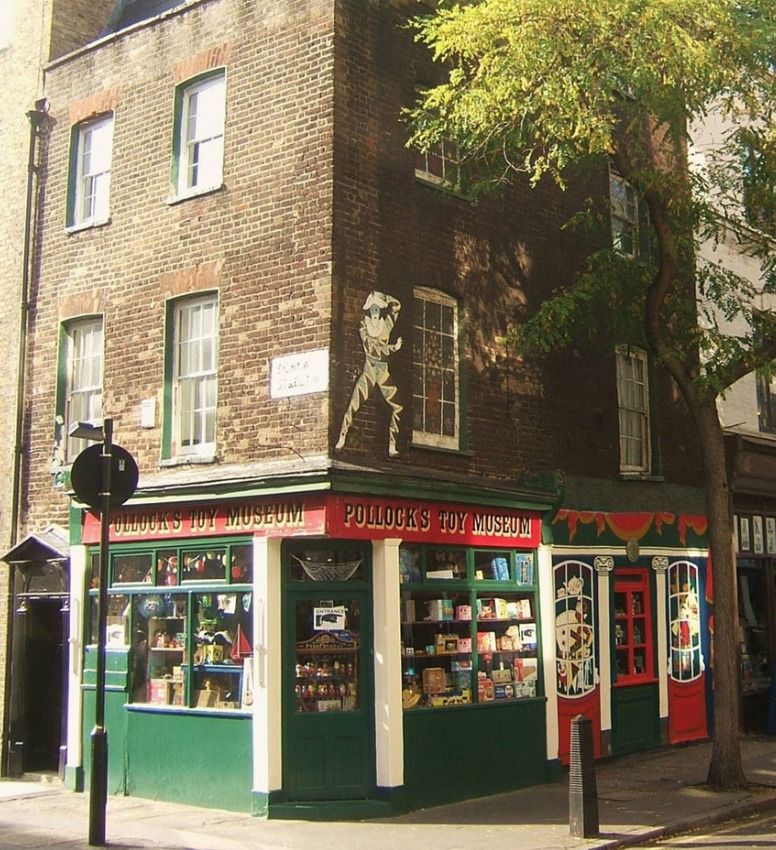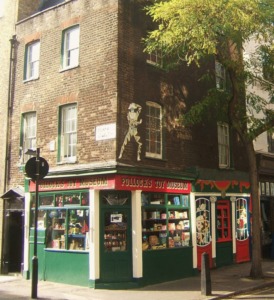 Pollock's Toy Museum, a delightfully quirky museum of old playthings is housed in a pair of wonderfully creaky, unrestored Georgian townhouses. Pollock's is named after Benjamin Pollock, the last of the Victorian toy theatre printers.
The Pollock's Toy Museum collection includes board games, marbles, money-boxes, puppets, wax dolls, toy theatres, dolls houses and wonderful, intricately detailed model shops, as well as the world's oldest surviving teddy and a 4,000-year-old mouse made from Nile clay.
* Open Monday – Saturday 10am-5pm
* Amazing toy shop! 
---
36. Cartoon Museum 
The Cartoon Museum shows the very best of British cartoon and comic art. There's an exhibition on the history of cartoons, animation, caricatures and comics. The museum encourages you to laugh out loud at the comical artistry.
The museum showcases the finest British cartoons, comics, caricatures and animation. Dip into a dazzling collection of more than 6,000 artworks and 8,000 books and comics.
There are a range of children's workshops for the holidays from making a mini-comic to learning how to draw superheroes! Check out the website and find something that will get your creative juices flowing. Regular exhibitions and events support the venue's aims of conservation, raising awareness and supporting new work.
* Closed on Mondays
* Under 18s go free
* Book kids workshops in advance
---
37. London Motor Museum
*This museum is unfortunately closed now*
London Motor Museum is located in Hayes and has one of the largest collections of both classic and custom automobiles in Europe. It is home to over 200 of the finest collectables and boasts a wide range of unique vehicles and exhibitions.
* It's cheaper to book tickets online
* Open daily 
* Look out for two different Batmobiles!
---
38. The Old Operating Theatre Museum and Herb Garret
Known to be one of the most unusual museums in London, The Operating Theatre is the oldest in Europe and the only surviving 19th century operating theatre, complete with wooden operating table and observation stands where students and spectators would witness surgery performed before pain killers were introduced! The collection includes displays of surgical tools, pathological specimens and the history of herbal physic.
The original timber-framed Herb Garret was once used to dry and store herbs for patients' medicines and in 1822 an operating theatre was included. Predating anaesthetics and antiseptics, it is the oldest surviving surgical theatre in Europe. You'll even be able to access the attic is through a narrow 52-step spiral staircase – who doesn't love a spiral staircase?
* Open daily
* Check for events and demonstrations – recommended for ages 12 and up
---
39. Firepower Royal Artillery Museum 
*This museum is unfortunately now closed*
The Firepower Royal Artillery Museum explores the history and science of artillery, from slingshots to Superman! You can test your aiming skills on the soft 'Firing Range', watch archive footage and get up close to hundreds of unique weapons and collections of historic artillery, uniforms and books.
* Open Tuesday – Saturday
* Under 5s go free
* Special family ticket price
Monuments
40. Police Call Box 
For those who are Doctor Who fanatics and are familiar with the Tardis, there are a few of these mysterious time machines scattered around the streets of London, for example the one in St Martin Le Grand, EC1.
Have a quick Google and see if you can find one near you.
---
41. Ascent of The Monument 
The Monument was built between 1671 and 1677 to commemorate the Great Fire of London. It contains an internal staircase of 311 steps leading up to a viewing balcony where you can look across London in all directions from a height of about 160 feet.
You will find lots of information about the Fire and there may be a lot of stairs, but kids can get a certificate at the end to prove they have climbed to the top. The column is 62 metres tall and is the tallest free-standing stone column in the world. It is also 62 metres from the exact spot where the Great Fire of London started in Pudding Lane.
* Kids under 13 must be accompanied by an adult 
* Lots of stairs 
* Incredible views of London
---
42. Crystal Palace Dinosaurs
The Crystal Palace Dinosaurs are a series of sculptures of extinct animals – not just dinosaurs – in Crystal Palace Park. They were the first dinosaur sculptures in the world and although they are not completely accurate portrayals, they're certainly interesting to look at.
There's a children's play area and farm, where you can meet some real-life furry friends and a fishing lake and maze to get lost in – for a short while at least!
* Go when the weather's nice and enjoy the park
* Open daily 
* The statues are viewed from a slight distance – bring some binoculars for a closer look
---
43. Emirates Air Line Cable Car
The UK's first urban cable car, Emirates Airline provides a crossing between terminals close to the Excel Centre at Royal Docks and the O2 Arena at Greenwich. The best thing about the cable car is the fantastic views of the City, Canary Wharf, the Thames Barrier, The Shard, and the Olympic Park.
You can use your Oyster Card, but if you buy a ticket there you can keep it as a nice souvenir. There isn't much to do on at Royal Victoria Docks so get a return ticket.
Side note: If you need new ideas for a date night, you can actually book up a cable car to yourselves at night with champagne to go along with the view.
* Amazing views of London
* Goes quicker during rush hour, or go after 7 pm for a slower night-time ride
* No booking required, and you can pay by Oyster
---
44. Ascend into Orbit
This distinctive looping sculpture of the ArcelorMittal Orbit is a celebration of the London 2012 Olympic and Paralympic Games and the largest sculpture in Britain. Made from 2000 tonnes of steel, the UK's tallest sculpture, standing at 114.5 metres tall, you can climb up the sculpture and view 20 miles across the capital from observation decks.
Innovative screens allow visitors to learn about key sights across the capital and two incredible mirrors flip and twist the horizon. After leisurely taking in the views, visitors are encouraged to walk down the 455 steps which spiral around the central column. You can also now abseil down it or get in the tunnel slide and helter-skelter to the bottom.
* Available for all the family to visit
* Book tickets online
* There's a lift if you don't want to climb the stairs
---
45. The Crystal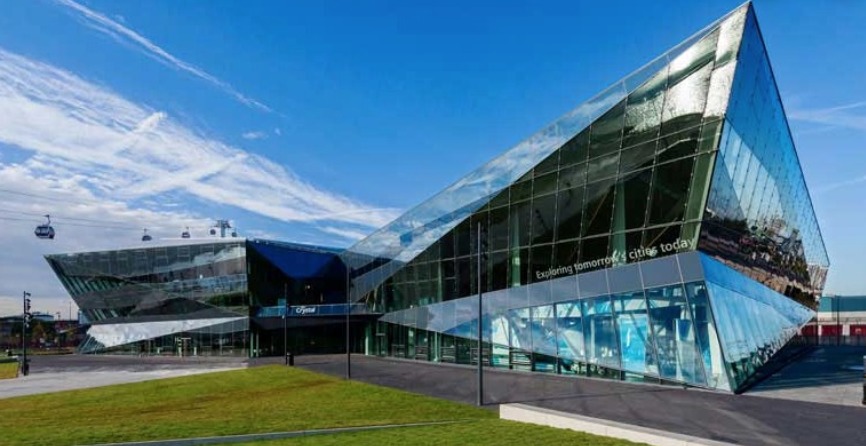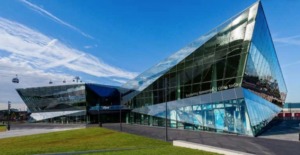 The Crystal is one of the world's most sustainable buildings and is located in London's Royal Victoria Docks. It is host to the world's largest exhibition focused on urban sustainability and showcases the latest technology and issues surrounding climate change and urbanization. The exhibition features interactive activities, films and animations, all provoking visitors to explore a range of issues around the environment.
Their cafe overlooks Royal Victoria Dock and serves delicious home-made salads from local suppliers, bistro-style sandwiches, cakes baked on-site and cooked food. In keeping with their ethics, Crystal café focus on outstanding quality and the principles of responsibility, sustainability, health and well being. Wherever possible, they ensure our milk is organic, their eggs are free-range and their key ingredients are seasonal. The cafe works hard to reduce food miles with its suppliers, supporting UK farmers and producers.
* Free entry for under 18s or Newham residents
* Café facilities
* Tours available
* Open Tuesday to Sunday
---
46. Cutty Sark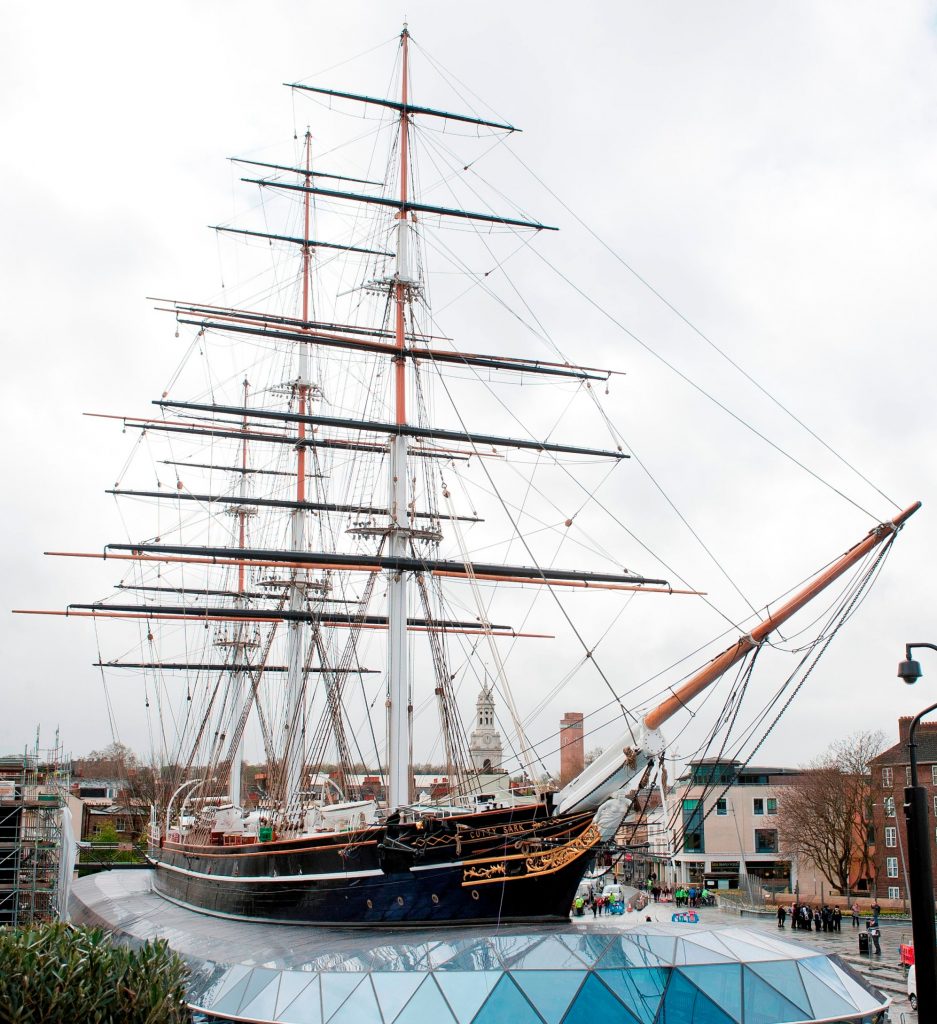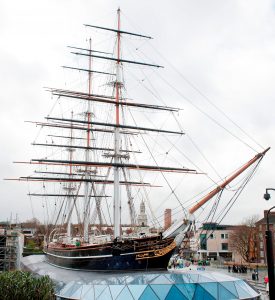 Cutty Sark is a 19th-century ship, the fastest and greatest of its time and the last surviving tea clipper. You can explore below and above deck and put yourself in the shoes of the crew who would have sailed this famous ship.
Explore the hold where precious cargo was stored on those epic voyages then marvel as you balance a 963-tonne national treasure on just one hand. There's a family adventure to participate in and so much more to explore so set sail and visit Cutty Sark.
* Open daily
* Buy tickets online
* Check when they have their next sleepover event! 
---
47. Royal Mews 
Discover the Royal Mews, this beautiful part of Buckingham Palace that houses the Queen's vehicles and horses. Here you can witness the intimate details of daily life and learn about the history of the mews.
See Buckingham Palace from a different perspective and see the horses that draw the Queen's carriages! There are loads of family activities to do as well.
*Under 5s go free
*Admission includes audio tour – but why not catch a guided tour, included in the price?
* Check for special holiday activities
---
48. Tour Twickenham Rugby Stadium
Twickenham Rugby Stadium is the largest stadium in the world, devoted purely to rugby. The tour allows you to access some of the most exciting areas of the stadium, from the England dressing room to the Royal box! There's so much to see in this iconic stadium and the ticket includes admission to the World Rugby Museum.
The new museum includes the RFU and Harry Langton rugby collections covering iconic teams, such as the 1924 New Zealand side, the 1900s Wales teams, the 1971 and 1974 British and Irish Lions sides, as well as the 2003 England team. The museum displays memorabilia from around the world and from all eras, making it a must-visit for all rugby fans.
Its interactive galleries give younger visitors the opportunity to find out what kind of rugby player they are.
* Family tickets available
* Tours run Tuesday to Sunday
---
49. Queen's Gallery
The Queen's Gallery showcases over 500 years of Royal treasures, including jewellery, paintings and textiles. They have multiple exhibitions to offer, and offer multimedia tours as well as family activity bags to complete throughout your visit. How fun!
* Under 5s go free
* Located in Buckingham Palace
* Open daily
The Arts
50. Subway Gallery
*This gallery is unfortunately now closed*
The Subway Gallery is a transformed stainless steel kiosk that is now an underground art space, situated beneath the Marylebone flyover. Monthly exhibitions in the tiny cubicle feature up and coming artist's work and also permanent fixtures by the founder himself – Robert Gordon McHarg III.
* Find out where it is first! 
* Closed on Sundays
---
51. Serpentine Gallery
The Serpentine Gallery is one of London's most-loved contemporary art galleries, with exhibitions from Andy Warhol and many more. The Serpentine is two exhibition spaces situated on either side of The Serpentine lake in London's Kensington Gardens: the Serpentine Gallery and the Serpentine Sackler Gallery, designed by Zaha Hadid Architects.
Every summer an internationally renowned architect builds a new pavilion that is open to the public from June and they are always spectacular.
* Some exhibitions are more child-friendly than others
* Inside Hyde Park so go on a sunny day and enjoy a nice stroll
* For modern art-lovers
---
52. Feliks Topolski's 'Memoir of the Century'
Feliks Topolski, a Polish expressionist painter, set up his studio in three railway arches tucked away near Waterloo Station. 'Memoir of the Century' is a unique work of art that exhibits a record of events and figures important in the 20th century. It is 600ft long and 20ft high and extraordinary to walk through.
The Memoir is no longer curated as seen here, although many of the Memoir paintings can be seen in Topolski, a bar and café a few arches along from the Studio.
* Really close to Waterloo Station
* Wander around Southbank afterwards 
---
53. National Theatre Backstage Tours
The National Theatre produces over 20 new productions every year and, fortunately for us, offer a glimpse of what happens behind the scenes in their backstage tours. The tours allow you to experience the history of the institution and see what's happening backstage today, handling props from productions and even trying on costumes!
Afterwards, treat yourself to tea overlooking the Thames at House, the NT's newest restaurant. Someone's had a lot of fun devising the menu, which includes a champagne cocktail and tips its hat to several of the theatre's most successful productions. After a sensational pork pie and some sandwiches, including a green eggs and ham one referencing Katie Mitchell's adaptation of the Dr Seuss classic 'The Cat in the Hat', you'll be served an 'interval' ice. Then it's time for the sweet stuff: Marble Mouthfuls (inspired by Professor Higgins's elocution improvers in 'My Fair Lady') are rich chocolatey chunks and the bees from the National's rooftop hives are working their stripy socks off to ensure steady supplies for a confection that pays tasty tribute to 'A Taste of Honey'.
* Do a specially tailored family tour during school holidays, suitable for kids aged 5 to 12 
---
54. BFI Mediatheque 
The BFI Mediatheque allows anyone to come into one of their 14 flat-screen viewing stations and access hundreds of hours of footage from the British Film Institute's digital archive for free. You can explore the history of British animation and watch some ancient cartoons or just relax and watch something recent – the world is your oyster.
More than 50,000 film and TV titles from the BFI National Archive are available to watch for free at special viewing stations. They're curated in themed collections with new titles frequently added. Anyone can use these 'digital jukeboxes', although only age-appropriate material is made available to younger users. Just turn up at the BFI on the South Bank on spec and enjoy.
* Free 
* Café facilities and bar
---
55.  Graffiti Tours
If you're a big fan of street art and want to explore the lesser-known examples of it, this is the best way to do it.
Either journey through the streets of the East End with some friends scouting the best street art you can find, or book a 2 or 3 hour tour with an expert guide by searching 'street art tours' in Google.
* Primarily found in Shoreditch, Hoxton and Spitalfields
---
56. Longplayer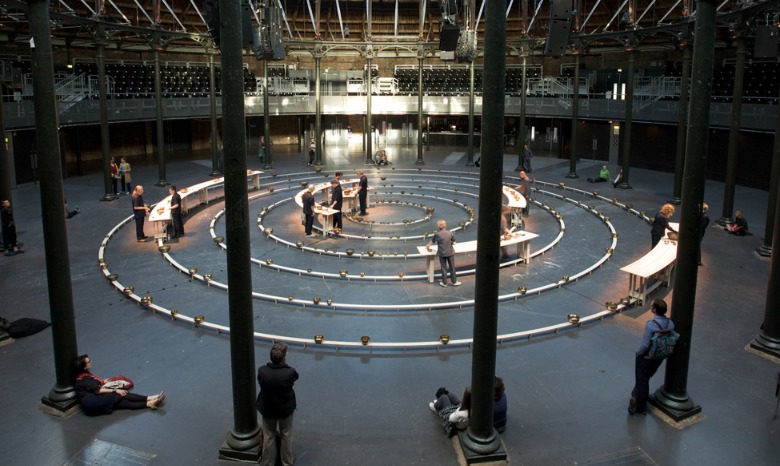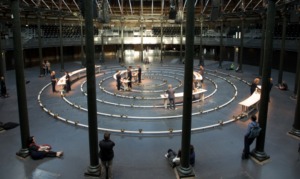 Longplayer is a 1000 year-long composition of music hosted in London's only lighthouse in Trinity Buoy Wharf. The musical installation was a celebration of the Millennium and lasts 1000 years, never producing the same sequence of sounds – until the next Millennium! It is a composition of Tibetan singing bowls and gongs, digitally remixed so it is never repeated. Why not go and have a listen?
* Free
* Open every weekend
---
57. Little Angel Theatre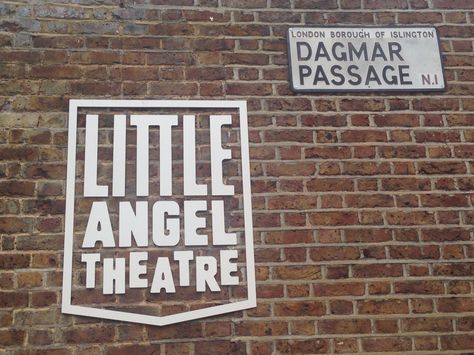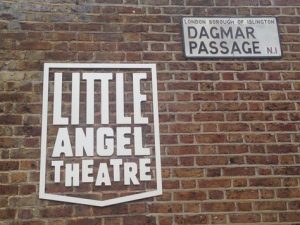 Little Angel Theatre has been staging puppet shows since 1961. It is ideal for children and they produce a variety of shows, from re-workings of Shakespeare to operettas. The pews for seats and intimate stage create an atmospheric quality that all the family will enjoy.
They also run participation activities such as their Saturday Puppet Club, Crafty Kids Club and Youth Theatre, and regular Kids Fun Days and holiday clubs.
* Check online to see what's on
* Join in with a holiday workshop or sign up to Saturday classes
* Easiest to get to via public transport
---
58. BBC Proms 
The Proms are a great opportunity to delve deeper into music. With family-specific events, regardless of whether you play an instrument or not, it's a fantastic chance to explore the world of music and learn something new!
The Proms are held every year over the summer, and there are a huge variety of concerts to choose from, from Classical classics to CBeebies!
* Check online for availability and events 
* There are regular Sunday matinee concerts with half-price tickets for under 18s
* Check the website for information about family workshops
---
59. The Scoop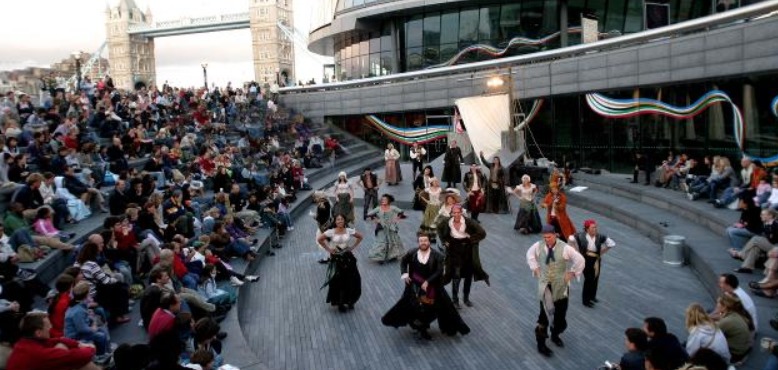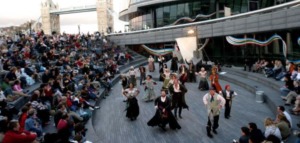 The Scoop hosts a wide range of events such as live Theatre, Opera, Music, Dance and much more. All of the events are free and open to the public and no tickets are required so have a look to see what's on. There's also riverside food and drink – arrive early to secure your spot.
---
60. Puppet Theatre Barge
The Puppet Theatre Barge puts on a wonderful array of old and new puppet shows, suitable for all ages. It's old-style marionette puppetry where you can't see the puppeteers. Located in Little Venice, once you step aboard the barge you'll be enchanted and the puppetry skills are fantastic.
The audience begin their journey as soon as they step onto the gangplank and climb aboard. They descend below the waterline (wellingtons not necessary) and leave the real world behind.
The theatre's golden curtain is softly lit and banks of seats slope gently to the roof. A ship's bell is rung, the audience falls silent in anticipation. Music plays, the lights dim, the theatre goes dark and finally the curtain rises to the delight of children and adults alike.
* Book tickets online or by phone
* On a boat!
* Children are given preference in the seating arrangements to ensure a good view
---
61. Hayward Gallery 
The Hayward Gallery is located just next to the National Theatre and is part of the most vibrant arts centre in the country – the Southbank Centre. It always has cool exhibitions on and showcases some of the most impressive modern art installations.
It's also in the hub of Southbank so you'll never be short of something to entertain you. Definitely worth a visit. Currently closed for refurbishment.
* Open daily
* Under 12s go free
---
62. Fashion and Textile Museum
The Fashion and Textile Museum is a hub of contemporary fashion, textiles and jewellery. The museum explores the history of 20th-century art through textiles and includes works by famous artists such as Salvador Dali and Henri Matisse.
Founded by iconic British designer Zandra Rhodes, the centre showcases a programme of changing exhibitions exploring elements of fashion and textiles as well as running a wide variety of creative courses and workshops for children, students and businesses.
Situated in the heart of fashionable Bermondsey Village, in a fantastic building designed by Mexican architect Ricardo Legorreta, the museum aims not just to display items relating to fashion and textile design, but to offer inspiration to a new generation of creatives.
* Children under 12 go free
* Closed Monday and Sunday
* Café facilities
---
63. Rich Mix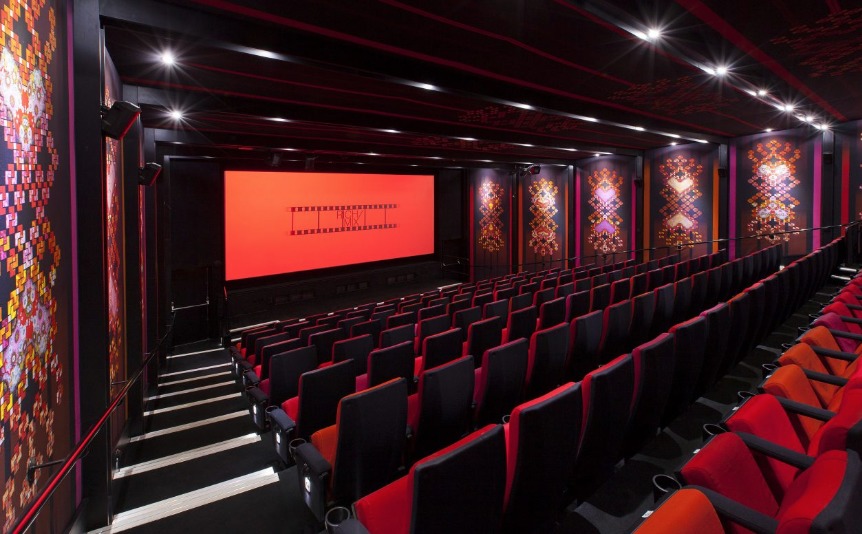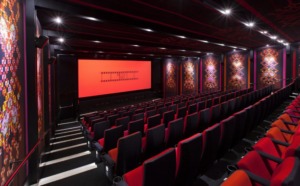 Rich Mix is an independent arts venue in East London. The building has three cinemas, spaces for creative businesses and a multitude of flexible performance spaces.
They host a range of events, from live music and spoken word to theatre performances, festivals, exhibitions and cinema showings. They have so much to offer, including activities for younger kids, so it's definitely worth having a look.
* Baby changing facilities
---
64. Tales on Moon Lane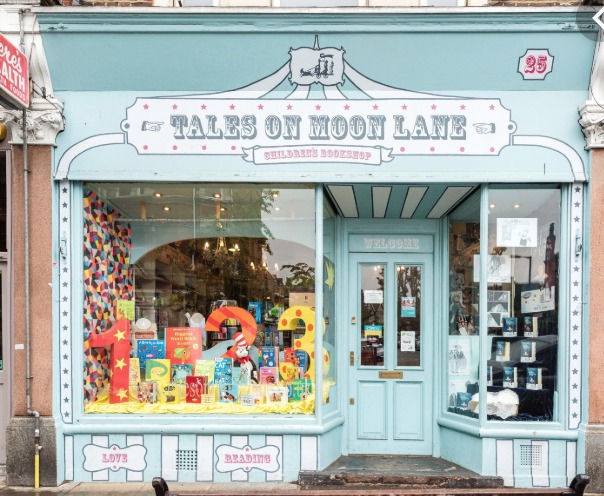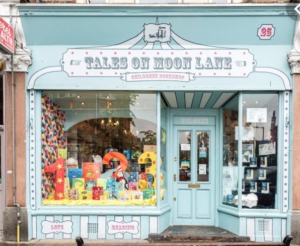 Tales on Moon Lane is a quaint little book shop in South East London that has a mixture of attractions to engage young children in stories and language. The bookshop hosts its own festival of events every half-term and even has book signings with children's authors throughout the year.
* Open daily
* Book events in advance to ensure a space
---
65. Artsdepot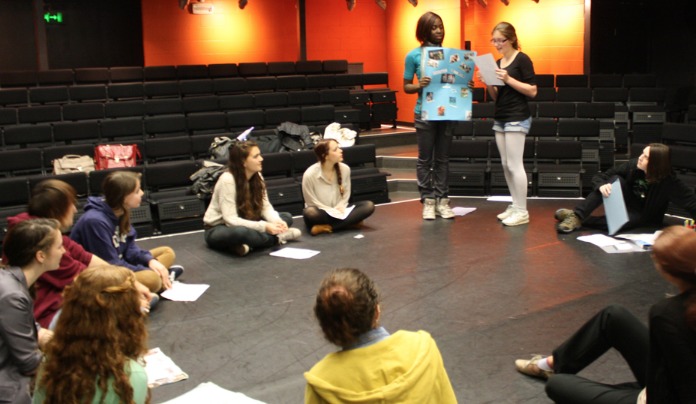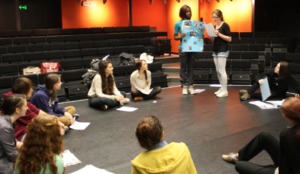 Artsdepot is a cultural hub of the arts and offers a massive range of activities for children. It's based in Finchley, North London and provides an impressive programme of performances and exhibitions for all ages and also has classes and workshops to choose from.
Their venue incorporates a 395 seat theatre, 148 seat studio theatre, Creation Space (research lab), gallery, drama, dance and art studios, free children's playspace, café and bar. Book now for The Gruffalo (22nd Oct – 27 Oct).
* Open daily
* Café and soft play area
* All ages welcome – check handy age guidelines for each show
---
66. Battersea Arts Centre 
In 2015, it almost burned to the ground. Now, Battersea Arts Centre is flourishing once again after a multimillion-pound restoration.
BAC, a short walk from Clapham Junction, is renowned for its diverse and innovative arts programme, but the building itself is a performance of bricks and mortar. This former town hall is a complete maze of rooms and corridors that range from the opulent to the knowingly battered.
Battersea Arts Centre provides an intriguing mix of activities that aim to engage the entire community. The Centre gives visitors the opportunity to partake in innovative and engaging forms of theatre. They offer a wide range of activities and performances, discussions and home-made food! It also has an indoor playground and is open daily for everyone to use and explore.
* Open daily
* Indoor play area for under 5s
* Family Saturdays have free activities for under 12s
* Older kids can join the Beatbox Academy or Homegrown programme
* Café
---
67. Polka Theatre 
Polka Theatre specialises in theatre for audiences up to the age of 14 and is extremely popular! They have two theatres – the Main Theatre and the Adventure Theatre – where they host a range of funny family shows and child-centred dramas.
Polka Theatre have an out-of-school programme of activities for children and families, a garden, a playground and book corner. The Theatre have quite a unique and impressive scheme of inclusion which focuses on performances with fully integrated sign language, touch tours of the stage and 'relaxed performances' for those with children on the autistic spectrum.
* Open Wednesday-Sunday
* Book online
* Check the website for details of workshops and performances
---
68. Little Hands Design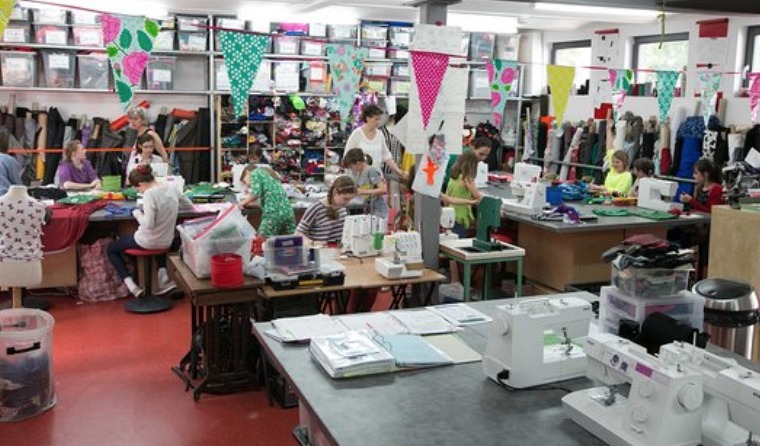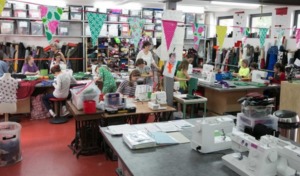 Little Hands Design lets those who are enthusiastic about fashion try their hands at all aspects of fashion designing, from designing clothes to planning and making their own clothes or accessories – it's not a sweatshop, we promise!
They hold weekly after school and weekend classes as well as drop-in sessions during the holidays. All tools and fabrics are provided and you'll gain knowledge of basic skills so you can go home and develop your own designs and creations.
* Activities for all ages
* No experience necessary
* Wide range of courses
---
69. The Kids' Cookery School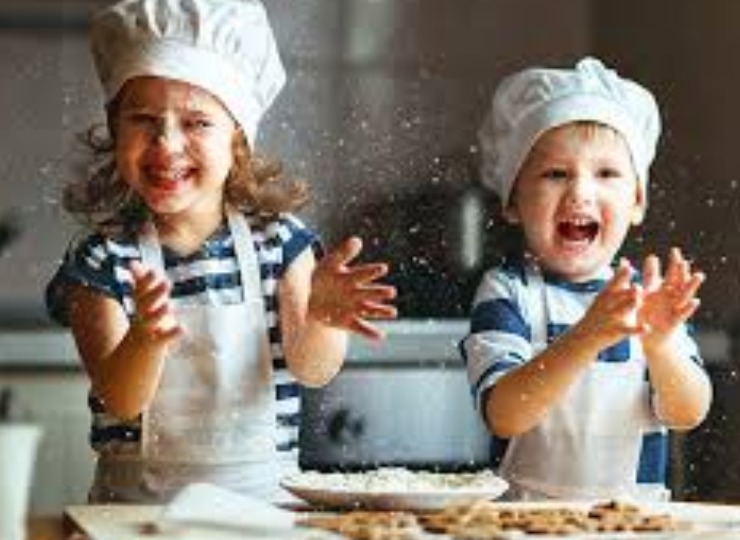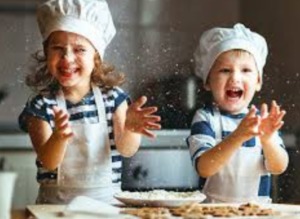 The Kids' Cookery School introduces children to healthy recipes and the hands-on classes equip kids with skills for the kitchen and also an understanding of how to live a balanced lifestyle.
The workshops and classes are set up in special teaching kitchens in West London and are open to all children between the ages of 3 and 14. All the children come away with new talents, knowledge and food! Have a look at what workshops and classes are available for the holidays.
* Check availability for holiday courses
* Have a look at their website for their recipe of the month
---
70. National Centre for Circus Arts
The National Centre for Circus Arts has an exciting atmosphere and loads of challenging and different physical activities. The Centre offers Youth Circus Experience Days for those ages 8+ where you can try the trapeze, diabolo and tightwire as well as other circus skills.
Whether it's juggling, tumbling, or pretty much anything in-between, the National Centre for Circus Arts (formerly known as Circus Space) has a class on it during their regular 12-week terms (but don't expect to learn the art of throwing a custard pie: that's just silly).
* Book online
* Scholarships for training are available
Farms
71. Kentish Town City Farm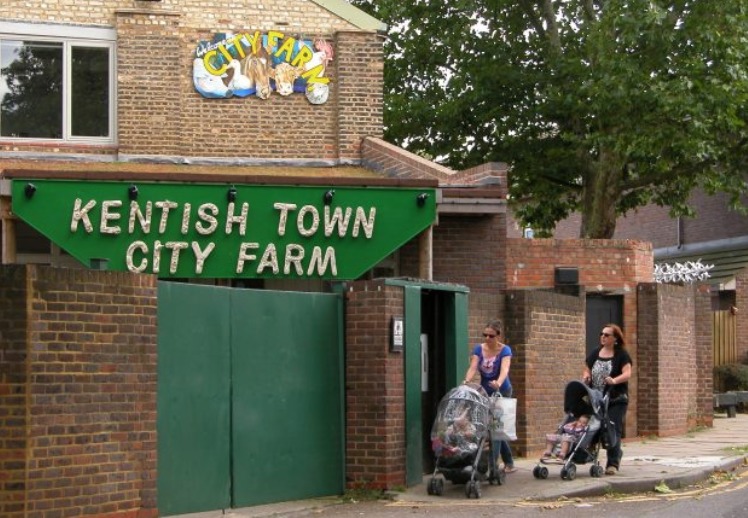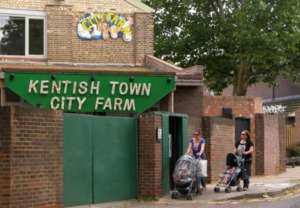 Kentish Town City Farm is a beautiful little farm full of things to explore. From the pond life to the farm animals, there's always something new to discover. You are able to touch, feed and even name the animals and there are a wide range of activities throughout the year. So get a moo-ve on and go and visit.
If you or your children are horse mad then there'll be plenty of excitement over the horse-riding programme, which is approved by the British Horse Society and the Riding for the Disabled Association. Book in a lesson to ride one of three horses around the floodlit arena.
There are also pony rides at the weekend for the smaller children, plus holiday events throughout the year. If you're visiting in a larger group take advantage of the farm tours and the educational programme, which tells you all about the importance of living things.
* Open 7 days a week
* All ages welcome
* Free entry!
* Bring change for pony rides at the weekend
---
72. Spitalfields City Farm
This atmospheric little farm promotes animal welfare and is host to an array of animals from pigs to ferrets. It's free to visit, and they hold special events throughout the year such as 'Donkey Day' which includes donkey rides! Grab your wellies and go along.
Kids can find out about all their favourite animals and learn where milk and eggs come from. It's great for animal-loving youngsters. There are also plenty of green spaces to enjoy including a wildlife garden, plant nursery and a vegetable patch. It's an absolutely charming escape.
Top tip: whilst you're there, why not check out some other fun things to do by following our guide to Exploring East London!
Kids will love…
meeting Hamish the pygmy goat, Derek the donkey and Watson & Holmes the kunekune pigs.
* All ages welcome
* Free entry
* Closed on Mondays
* Visit on a Saturday with kids aged 4 to 12 for Wild Club activities
---
73. Vauxhall City Farm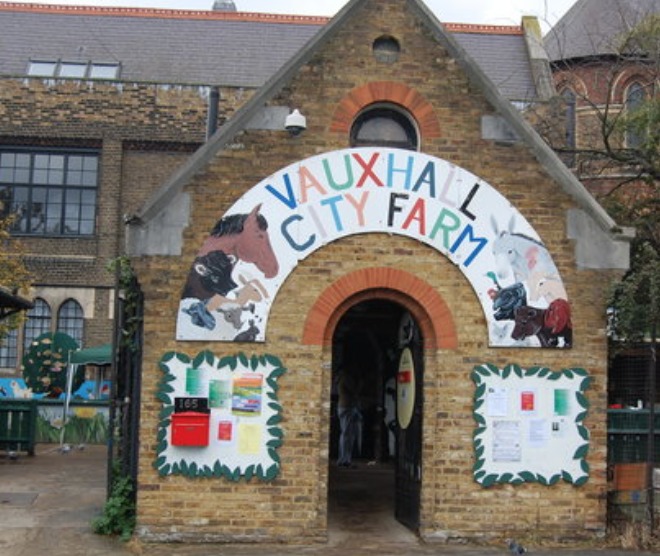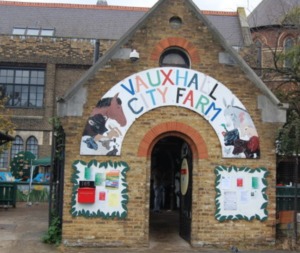 Vauxhall City Farm is a fun day out. It's a little piece of the countryside in the centre of London and has loads of animals to see. There are so many friendly animals you can meet, from Stinker the skunk and Shadow the bunny rabbit to Edward the pig!
They have a wide range of kids clubs and family fun days, with everything from cooking sessions, to learning about animal awareness or growing food in a gardening club! You can learn to ride at their riding school too. Children can enjoy lots of nature craft activities to prolong their enjoyment of this great outdoor space, and there's a café on site serving tasty treats for the whole family.
* Entry is free, though there is a charge for workshops
* All ages welcome
* Open Tuesday to Sunday all year round
Mazes and Puzzles
74. Escape Rooms 
Escape Rooms hosts live escape games where you have to focus on using teamwork and logic in order to solve puzzles before your time of 1 hour is up. It's a really fun activity to take part in and definitely wakes up your brain.
There are a couple of different themes to choose from and anyone is welcome to play. Usually, it is advised to have teams of 3-6 as the more brains playing the more likely you are to get out on time!
* Book online
* Under 16s must be accompanied by an adult
* Puzzles might be difficult for under 12s
---
75. Cluequest
Similarly to Escape Rooms, Cluequest offers a live, indoor mystery-solving game for all the family to participate in. Build your team skills and help solve the puzzle before the time runs out in order to escape the room! Suitable for all the family it's a great way to bond. There are two themes to choose from. Do you think you could do it in time?
* Book online
* No age limits, though under 9s could find it challenging
* It is advised that kids aged between 9 and 15 have at least one adult on the team
---
76. Escape Entertainment
Escape Entertainment offers a range of different themes to choose from and also different difficulties so you can choose which level you think is suitable for you and your team.
Down in a basement, in the City of London, you're locked in a room with up to five people (under 15s must be accompanied by an adult) and are set a series of puzzles to solve a crime or a kidnapping that allows you to escape the room. 
Book in advance to avoid disappointment. Come and solve some mysteries before your luck runs out.
* Suitable for kids aged 10 and up with an accompanying adult
* Teams are advised to have between 2 and 6 players.
---
77. Hampton Court Palace Maze
The Hampton Court Palace Maze is the most famous maze in the whole world. It is the oldest surviving hedge maze and was planted in 1700. It is known as a puzzle maze because there are endless twists and turns and dead ends intended to confuse you! The maze is open daily but only when you are visiting the Palace itself.
* Suitable for all ages
* Book tickets to Hampton Court Palace
---
78. Crystal Palace Park Maze
Probably the second most famous maze in London is the Crystal Palace Park Maze. It was originally planted in the 1870s and is the largest maze in London. There's also loads more to see within the park, like the dinosaur trail, so go on… lose yourself in Crystal Palace Park.
* Loads of facilities
* Free entry
* Car park
---
79. Brent Lodge Park Millennium Maze
Situated in the Brent River Park in Ealing, is this beautiful sample of the countryside hidden within urban surroundings. This short-hedged maze is large and fun for children to explore. There are loads of things to do in the park besides the maze and lots of facilities such as the animal centre, café and tennis courts. Head on down to Brent Lodge Park… it's a-maze-ing!
* Loads of facilities
* Open 7 days a week
* Free!
---
80. Mirror Labyrinth, Chiswick Park
This beautiful art installation is a must-see! It's a labyrinth of mirrors and is deceivingly disorientating but utterly beautiful when the mirrors reflect the sun. Go and have a wander around and tell us what you think. Let's hope you don't get too lost!
* Go on a sunny day and enjoy the sun reflecting off the mirrors
* Bring a picnic 
Other
81. Vintage Shopping in Portobello
Head down to Portobello Road on a Friday or Saturday and experience the world's largest antiques market. There's so much variety you never know what you'll find. There are also loads of food stalls and cute cafés to pop into if you've had enough shopping.
Step into one of the many excellent pubs and you'll probably find some once-famous punk rocker propping up the bar. At the very least, you'll spot the walnut-faced dog man, a local icon who regularly walks the length of the street with his aged terrier perched, parrot-like, on his shoulder.
* Get cash out before you go – there's always a massive queue at the ATM and cards aren't accepted on stalls 
* Try some of the street food
* Head there early or late to avoid large crowds
---
82. The Auto-Icon of Jeremy Bentham
Comfortably resting in a wooden cabinet in University College London is the preserved skeleton of Jeremy Bentham (1748-1832) a reformer, philosopher and jurist. He asked for his body to be preserved as an 'auto-icon' – it's a bit like seeing a modern mummy. He's dressed in his own clothes and surmounted by a wax head.
The wax head substituted instead of using his real head, however, for some years the real head, with its glass eyes, reposed on the floor of the Auto-Icon, between Bentham's legs. Creepy!
---
83. London Silver Vaults 
The London Silver Vaults holds the world's largest retail collection of beautiful antique silver. Dealers trade all sorts of silverware from candlesticks to goblets! It's an amazing place to walk through and admire all the gleaming pieces of silver.
Rub a few lamps, you never know, a genie might just pop out of one! – we're kidding… probably best not to rub antique silver…
---
84. The Deadhouse 
Somerset House is a very popular location in itself, hosting a range of exhibitions throughout the year as well as having an ice skating rink and cafés. However, there are hidden depths surrounding the beautiful courtyards. Enjoy the mysterious qualities of the Lightwells and Deadhouse and take a tour to discover more.
* Open daily, check website for varying times
* It is free to enter Somerset House, though there are additional charges for entrance to certain exhibitions
* Book a free guided tour around the hidden depths of Somerset House
---
85. Whitechapel Bell Foundry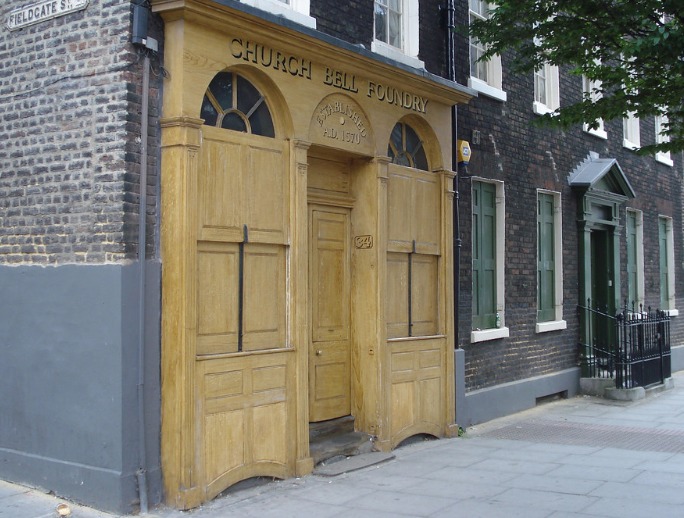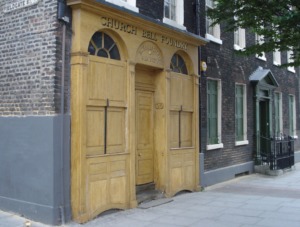 Whitechapel Bell Foundry closed in June 2017, having cast bells in the East End for almost 450 years. The site is now owned by a property developer, Raycliff, which wants to turn the site into a boutique hotel.
The East End Preservation Society has launched a fresh campaign, directly petitioning Tower Hamlets Council to preserve the foundry, on the grounds of its great historical import. 
This is the world's most famous and oldest bell manufacturer. The Whitechapel Bell Foundry is where Big Ben was built, the largest bell ever cast at Whitechapel. Tours are usually led by the Master Founder and are very detailed so that the mysteries of bell-making are revealed.
* Visit the museum displays and Foundry store from Monday to Friday
* Take a tour on a Saturday – ring to book in advance
---
86. Visit Harrods
Go for a look around this iconic department store.  Harrods'  amazing pet department has sadly closed, but it's still a great place to mooch about and check out how the other half live. The food halls look and smell awesome and you can try all manner of weird and wonderful delicacies.
* Go up to the kids' department to see the huge stuffed animals
* Visit at Christmas for a magical vibe
* Try one of 30 eateries in store
* Unaccompanied children under 15 are not permitted
---
87. London Bridge Experience
Experience the gruesome history of London Bridge with this interactive journey that will take you back in time, revealing the secrets that lie beneath the world's most famous and haunted bridge. You will be able to see, hear and even smell what it was like. The use of storytelling makes this historical and educational journey more fun although it is said to be very scary!
Winner of the Worlds best scare attraction 2017 and holder of the UK's best scare attraction for the past nine years.
This adrenaline-pumping experience takes you through the Bone Yard, the hall of the living dead and past the Bloody Butcher, while you look out for the ghost of 'Emily!' – not our Emily, we swear!
* Children under 15 must be accompanied by an adult
* There are no age restrictions, but it is not recommended for younger children
---
88. Jack the Ripper Tour
For a spooky insight into one of the greatest mysteries in the history of crime,  take a tour through the streets of London and discover more about the historic murders. The tours are on daily and start from 7.30 pm. They are led by Jack the Ripper experts so you can explore all the evidence, suspects old and new and see if you can solve the crime.
* Book online
* Suitable for older children
* Don't be late!
---
89. Hoxton Street Monster Supplies 
This weird and quirky shop supplies goods to all sorts of monsters, from vampires to little children! It sells a wide and wacky variety of produce ranging from tins of a "vague sense of unease" to cubed earwax. All goodies are available online but its definitely worth exploring in real life.
And if it turns out this kind of stuff fascinates you, definitely check The Museum Of Witchcraft in Boscastle as featured in our 10 Family Days Out For Under £15.
* Great for quirky gift ideas
---
90. Battersea Park Children's Zoo
A much cheaper alternative to London Zoo, Battersea Park Children's Zoo has a wide variety of animals to discover from otters, monkeys, donkeys and chinchillas to giant snails, snakes and bearded dragons.
There are loads of events that provide opportunities to meet the animals so check the website before you go and see what's on. It's also within Battersea Park and has a fun playground so there's loads to explore here.
* Open daily
* Café, shop, baby-changing facilities and adventure playground
* Under 16s must be accompanied by an adult
---
91. Brooklyn Bowl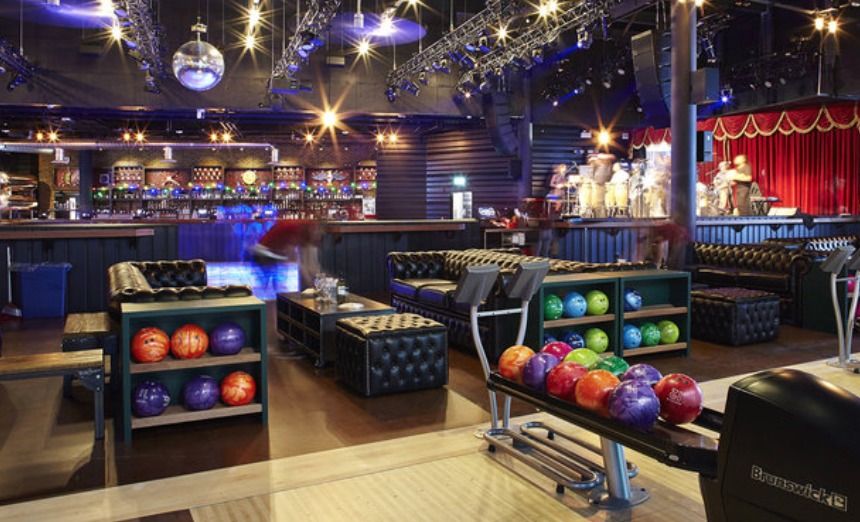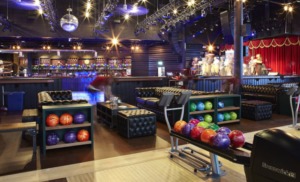 Brooklyn Bowl is a unique bowling alley within the O2. As well as the standard 12 lanes and American-style food, the venue is home to a stage where live music acts can perform whilst you play. The restaurant offers kids menus and there are bowling aids and kids size bowling shoes. This one is a no-brainer for a fun day out for everyone!
* Book in advance 
* See what music events are on so you can bowl and listen at the same time
* Sometimes children are only allowed in the venue until 7pm – check show restrictions
---
92. Explore the Piazza in Covent Garden
Covent Garden is one of the most lively corners of London and has an array of things to do. As well as being a prime shopping location, its beautiful courtyard and cobbled streets are adorned with antique stalls, food stalls, and street performers. So go down, do some shopping, get a bite to eat, and then explore the weird and wacky array of street performers.
* Get off the tube at Holborn, Leicester Square or Charing Cross to avoid lift queues at Covent Garden Station
* Beware of the human statues! 
---
93. WWT London Wetland Centre 
The WWT London Wetland Centre is a 105-acre oasis for wildlife with scenic walkways set amongst lakes, pools and gardens and is home to a variety of birds, water voles and amphibians. It's open daily and has adventure playgrounds, zip wires, interactive games and climbing walls, as well as the chance to spot lots of animals. There are so many aspects of nature for children to explore so it is definitely worth a visit.
* All ages welcome
* Indoors and outdoors
* Book tickets online
* Bring a change of clothes in case you get wet!
---
94. Chin Chin Labs Ice Cream Parlour
Head down to Chin Chin Labs in Camden Lock for the most exciting ice cream you'll ever experience. Chin Chin Labs take pride in creating a unique liquid nitrogen ice cream experience right in front of you. The ice cream is really fresh and deliciously smooth!
* Open daily
* Flavours change every week
---
95. Cereal Killer Cafe
Head down to Brick Lane to the UK's first speciality cereal cafe. The cafe has over 120 different types of cereal from all around the world. You can choose from 30 different varieties of milk and 20 different toppings. Who knew cereal could be so fun?
* Due to Covid-19, the Cereal Killer cafe closed down and moved online to stock over 100 of the world's unique cereal brands.
Water Fun
96. Enjoy the Thames in Richmond
There are numerous companies that offer boat trips along the river in Richmond, a beautiful place to explore the River Thames. These trips give passengers the opportunity to witness the glory of London's famous river and get a fresh perspective of the landmarks Richmond has to show. You can even rent little canoes to travel along the river in and there's beautiful scenery on the banks surrounding.
*After sailing down the river explore the beautiful town and grab some lunch from one of the many restaurants
* There are loads of shops in Richmond
---
97. Pedalo in Regent's Park
The lake in Regent's Park is a beautiful part of the scenery. With pedalos available to rent, this is a fabulous way of soaking up some sun while floating around the lake. The boating lake is open daily between April and September so enjoy the sunshine, take a picnic, and do some pedalling. There is a separate children's lake with specific child-friendly pedalos to rent and this is open on school holidays, weekends and bank holidays depending on the weather.
* Go on a sunny day and bring a picnic to make the most of it
---
98. New River Walk
Head for a stroll down one of the loveliest corners of London – Canonbury. The New River is a stream canopied by weeping willows and thriving shrubbery. This beautiful waterside nature trail is maintained by volunteers and is a habitat to lots of wildlife. It is a heavenly walk on a summer's day.
* Make sure you know where you're going so you don't get too lost
---
99. Little Venice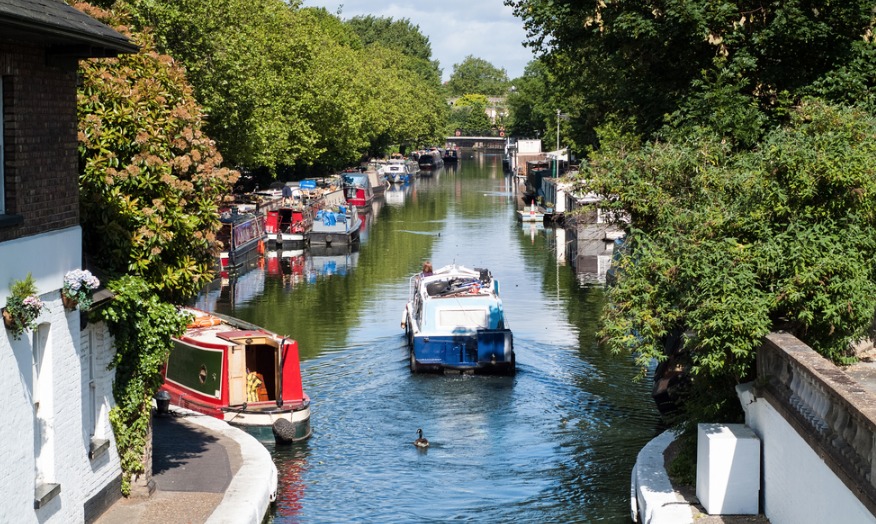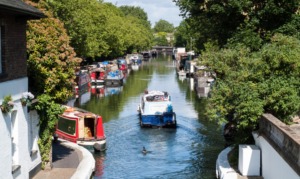 Little Venice is an oasis of tranquillity in the busy city. With loads of places to eat and drink, it's a lovely place to escape the hustle and bustle of London while admiring the beautiful canals – you could also catch a Narrowboat cruise to Camden Lock.
* Catch a narrowboat cruise to Camden and enjoy the views along the way 
---
100. Duck Tours
Duck Tours are a fun and adventurous way to experience the sights of Central London by road and river. For a fresh perspective this is a great way to see the heart of London starting near Parliament and seeing all the main sights on land and then into the water.
The duck boats, originally used in the Second World War, have been completely rebuilt from scratch and modified for a fun-filled tour of London by Thames.
* Choose from a range of exciting tours
* Wear a waterproof coat and hold on!