Things to Do at Christmas in London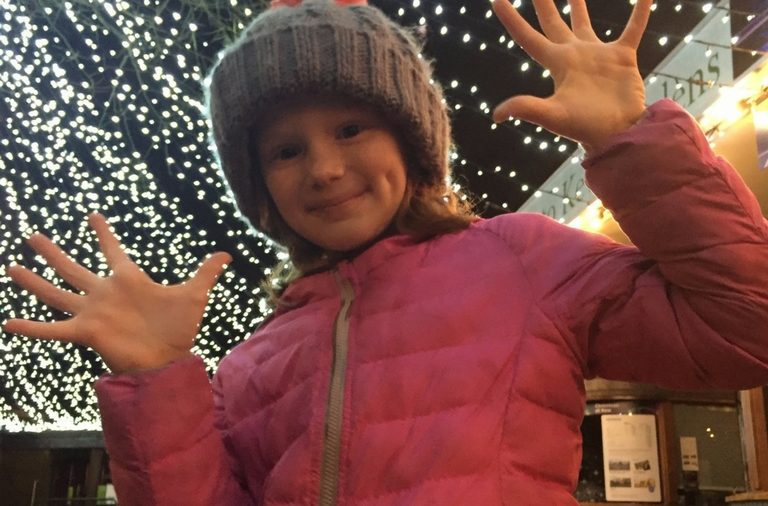 Every Christmas, London transforms into a magical place, offering an array of exciting activities and experiences that can make the festive season a truly special time for you and the family.
Whether its shopping, carols, pantomimes, lights, ice skating, grottoes, markets, shows, movies or exhibitions – you'll find something on this page to inspire you and get you, your kids and teenagers rocking around the Christmas tree!
Feel free to add any ideas or comments at the bottom.
***Please check each listing carefully and where possible, book in advance ***
Get Your Skates on and go Ice-Skating
Head over to Winter Wonderland in Hyde Park for a dose of winter cheer. Take to the enormous open-air ice rink, proudly claiming to be the biggest in the UK. Glide around the Victorian bandstand in the afternoon sun, soak in the romantic twilight vibes, or skate under the starry night sky. It's perfect for the whole family, whether you're a novice or a seasoned skater. The kids will have a blast!
Please be advised that gloves and face masks must be worn at all times when skating and booking in advance is advised.
There are lots of great outdoor skating opportunities in London at Christmastime, in beautiful locations. Read on for a summary or click here for our comprehensive guide.
Skate back in time as you glide around Hampton Court Palace, a Tudor gem from the sixteenth century. The palace's majestic facade makes for a stunning backdrop, especially when illuminated at night. The ice rink, a grand 1,040 square metres hosts sessions for both beginners and experts. Plus, there are delicious food and drink options.
Get ready to Glide at Battersea Power Station. Brought to you by the creative minds behind the Natural History Museum Ice Rink and Hyde Park Winter Wonderland, this is the ultimate experience this winter for your little ones. With unparalleled views of the Thames and three interconnecting ice rinks adorned with sparkling lights and a magnificent 30-foot Christmas tree, it this is the ideal place to get you and your family into the festive spirit.
When you step off the ice, the fun continues with fairground rides and live performances, as well as a photo booth to capture those cherished moments. It's a Christmas celebration like no other!
A tradition in the heart of London, Somerset House is has undergone a magical transformation this Christmas. Thanks to Switzerland Tourism, you'll be transported to a winter wonderland with a charming Swiss twist. From skating lessons with Skate School and Chilled out Sessions, to the ultimate nightlife sets from trailblazing DJs on rink-side decks at Skate Lates, there's something for everyone.
Explore the capital's brand-new festive ice rink, Skate West End, in Hanover Square. It's for a great cause supporting Great Ormond Street Hospital Children's Charity, and for that alone, it's worth a visit. You and the family can skate on the specially designed elliptical rink in historical surroundings. There are food and drink options and, when you've had enough skating, eating and drinking, there's always shopping!
Billed as London's biggest indoor festive experience for families, Kingdom of Winter transports you to another world where you can glide around the rink surrounded by snow-draped landscapes. Sessions are every hour on the hour and last for 45 minutes.
Queen's Skate Dine Bowl is one of the go-to places for all year round for ice-skating and bowling fun. But during Christmas, they host special ice-skating events and have a variety of festive skating packages. For example, the lowest priced package costs juts £23pp and includes ice skating, boot hire, and a Meat Liquor lighter lunch.
Other options include: The Ice Rink at Westfield London, Queen's House Ice Rink in Greenwich, Ice Rink Canary Wharf, Skylight London Ice Rink in Tobacco Dock and Alexandra Palace Ice Rink.
Ice-skating sessions can get extremely busy, so it's wise to book in advance. Consider whether your little ones are comfortable skating on a lively rink. Many places offer skate aids for even the tiniest skaters.
Take a Christmas Quiz
One for the parents here. Test your music knowledge with our UK Christmas Number Ones Quiz!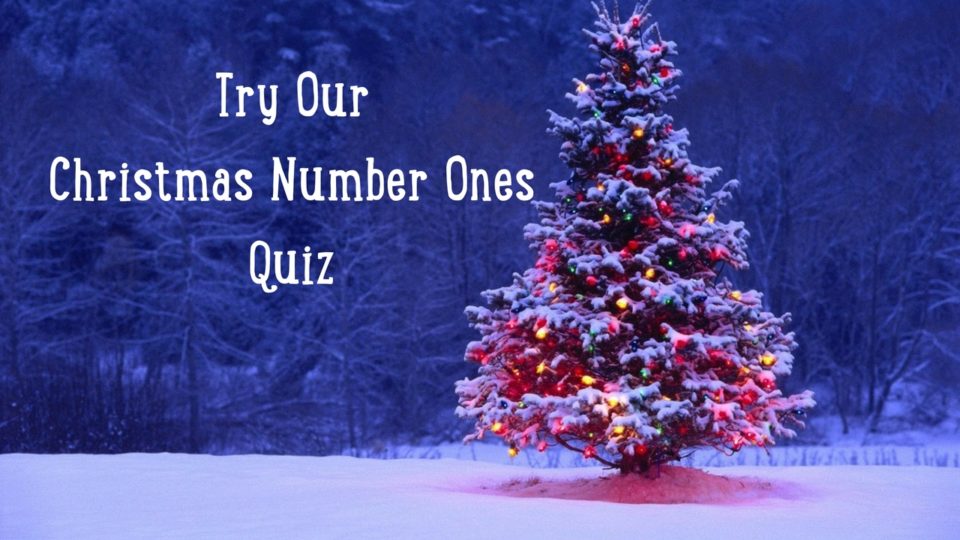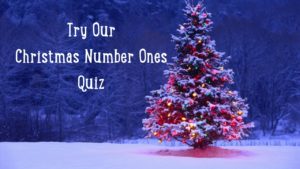 The Magic of Christmas, London Zoo
Enjoy festive fun at London Zoo throughout the Christmas season. You and the little ones can journey through this animal kingdom that hosts over 14,000 animals to meet Santa.
Dash through the Zoo's fairy-lit festive wonderland to become Santa's little helpers – helping find a new team to pull his sleigh this Christmas Eve. Armed with a Christmas sleigh trail card, kids can explore the iconic conservation zoo, learning about all animals.
Help Mrs Claus open a door on the zoo's giant Animal Advent Calendar and learn fascinating facts during Christmas-themed animal talks and demonstrations. Then report back to Mrs Claus in the Polar Postroom and send letters to Santa at the Zoo's Express post box, which is checked by the man himself!
Runs from 3rd December – Sunday 3rd January
Go Wild at Winter Wonderland
Winter Wonderland, located in the heart of London's iconic Hyde Park boasts an array of attractions, activities, entertainment, and culinary delights, making it the ultimate destination for festive fun.
Whether you and the family are looking for family-friendly activities, high-adrenaline rides, classic festive treats, or want to try out London's vibrant street food scene, there's something to captivate every type of visitor. Other highlights of Hyde Park's annual Christmas treat include circuses and the biggest outdoor rink in the UK, which surrounds the Victorian bandstand, Real Ice Slide, ice sculpting workshops and a German-style Bavarian Village.
Operating daily from 10 am to 10 pm, with the exception of Christmas Day, the mornings provide a leisurely pace ideal for families. As evening descends, Hyde Park transforms into a dazzling spectacle with thousands of lights. So, indulge in the festive ambiance with a cup of mulled wine, hot chocolate, or a stein of Bavarian beer in hand, and enjoy this season of joy and celebration!
For the best experience, here are some handy tips. To save both money and time, book your ride tickets online when buying your entry tickets. Opt for off-peak times to enjoy a more relaxed atmosphere and head to your favourite rides first to avoid long queues. Layer up warmly and if you're planning to sit inside Bar Ice or The Magical Ice Kingdom, stay extra cozy by wearing a heating pad inside your jacket. If arriving by tube, Hyde Park Corner is the closest. For a more relaxed experience, visit Winter Wonderland on weekdays or Saturday and Sunday afternoons to avoid the bigger crowds.
Meet the man himself
London is one of the best places to meet Santa at Christmas time and he's back from a well-deserved break, ready to welcome kids to his grotto in Leicester Square! This year, he's got a special "audience with" style where he'll share a custom Christmas story just for your little ones. And the best part? Each child gets to meet Santa in person and grab a little gift.
The sessions are for groups of up to 20 kids and kick off every 30 minutes. Remember, you'll need to get a ticket for a specific time slot either online or on entry.
At London Zoo, little ones will get a sprinkling of Christmas magic as they learn what it takes to become one of Santa's helpers in our elf school, before meeting Santa in his magical grotto. There's a very special early Christmas gift for each child to take home, and even the chance to have a VIP breakfast with Mrs Claus on select dates!
At Hamley's Grotto, Santa has a treat waiting for the kids to take home, so they'll remember their visit with him forever.
There are so many other opportunities for your little ones to meet Santa including: Storytelling with Santa at The Natural History Museum, An Audience with Father Christmas at Kenwood House, Santa Land at Winter Wonderland Hyde Park, Greenwich Market Grotto, Victorian Santa's grotto at the Museum of London Docklands, Christmas at the London Transport Museum, Santa's Grotto at Alexandra Palace, and Father Christmas Storytelling at Chelsea Physic Garden.
And for something that little bit different, why not hop aboard The Santa Steam Express! Returning for its third year, little ones will get a chance to meet Santa and his helpers on a one hour and thirty-minute steam train adventure around London. Kids will receive a gift as well as a drink and sweet treat, while adults will be treated to a mince pie and mulled wine or tea and coffee. The train departs (and returns to) Victoria Station four times a day on 15, 18 and 21 December.
Gawp at the Christmas lights
London is definitely one of the best places to enjoy beautiful Christmas lights, with everything ranging from classic displays to themed and more quirky ones. In and around London's West End such as Oxford Street, Regent Street, Bond Street, Covent Garden, and Leicester Square, is where you can see London at its sparkly best. 
Drop by to gaze, or check for details on when the lights will be switched on, signalling the start of the Christmas period. 
Or why not treat the kids to a tour of the lights by bus? Christmas Lights London by Night Tour comes with a live guide and provides a 90-minute tour of the spectacular Christmas lights. The Hop on Hop Off open top bus is another option which gives you that added flexibility.
This year, Carnaby Street is promising to transport Londoners to a 'Carnaby Universe' a 'moving vortex' of neon colour and light waves. King's Cross and Coal Drops Yard will be packed with cool installations, and The Shard will have its annual Christmas lights show, Shard Lights.
Like the idea of a Christmas Light Trail? Be transported to a world of light, colour and sound at Christmas at Eltham Palace, or check out the instagrammable light installations at Kenwood House. 
Sparkle in the Park in Greenwich lays on a light trail with twinkling trees, art installations and interactive elements, plus live music, street food and drinks.
The Wimbledon Festive Light Trail is the perfect way to get you and the kids into the festive spirit! Explore the grounds of Cannizaro Park adorned with thousands of lights transforming the gardens into an enchanted winter wonderland and then gather round a warming firepit, toasting marshmallows.
Christmas at Kew is the ultimate light trail experience and a must for any family's festive calendar. The 300-acre botanic garden transforms into a mesmerising spectacle with glistening lights and illuminations. Follow this year's route past glass houses decorated with kaleidoscopic projections, explore shimmering tunnels of light, and wander through trees glowing in the brightest colours.
Admire the Trafalgar Square Christmas Tree 
Treat the kids to a slice of Christmas magic at Trafalgar Square, where the iconic symbol of the season takes centre stage—the dazzling Christmas tree. A generous annual gift from Norway since 1947, this majestic spruce stands 25 metres tall in the heart of London, decked out with thousands of twinkling lights. 
Engage your little ones in the age-old tradition of decorating the tree and share the story of its journey from the forests of Norway to the heart of the city. Surrounding the tree is a festive atmosphere with carollers filling the air with seasonal songs. Don't miss the lighting of the famous Christmas tree in early December. There's also a blessing of the crib ceremony, which features a torchlit procession and music from St Martin-in-the-Fields church on 7 December.
This timeless tradition at Trafalgar Square can be a memorable experience for both parents and children alike.
Plan a Harrods Christmas list 
Even if we can't buy everything there, it's fun to check it out. Kids will love the Toy Department, and you can get cool ideas for gifts and stocking fillers. Take a stroll through Harrods, soak in the festive ambiance, and let the opulence spark some Christmas ideas.
Even if the actual purchases are beyond reach, the experience and inspiration can add a touch of luxury and excitement to your Christmas preparations.
Christmas at Hogwarts 
Embark on an immersive journey into the enchanting world of Hogwarts in the Snow at Warner Bros. Studio Tour London – The Making of Harry Potter! As the kids step into this wizarding world, they'll find the Great Hall decked out with Christmas trees and gold decorations from Harry Potter and the Philosopher's Stone.
The Yule Ball is brought to life with a replica festive feast of roast potatoes, peas, turkeys, and puddings aflame, set up as it was to celebrate the end-of-term feast at Hogwarts. They'll get up-close with the authentic props and costumes used in the iconic films and discover the well-guarded secrets of creating artificial snow and the effects of magical fires. 
The Gryffindor Common Room, Boys' Dormitory, and the charming, cobbled streets of Diagon Alley are all glowing with festive charm, creating a magical backdrop for them to explore. Even the Forbidden Forest undergoes a seasonal transformation, with delicate filmmakers' snow draped across the trees, adding a touch of winter magic to this mystical setting. Stop by the Christmas shop which has returned this year to provide you with a selection of Christmas gifts, souvenirs, and stocking fillers.
Running from 11 November to 14 January, be sure to book in advance. This festive event is very popular amongst Potterheads, so read our guide on making the most of your money on the tour. And finally, check out our guide to Harry Potter London locations.
Catch A Christmas Movie at The Prince Charles Cinema or another venue
Nothing gets you in the festive spirit like a feelgood Christmas film on the big screen, and London offers the chance to do this in some much more interesting settings than your local multiplex.
Tucked away in Leicester Square and showing the latest blockbusters is The Prince Charles Cinema. They always have special events and festive films for the Christmas period. Check out their website to see what's on and what's suitable for your kids. Parents may want to see what their teenagers think of the 80s films they loved so much when they were their age. They usually show all the festive favourites including Muppet Christmas carol, Gremlins, Die Hard, Jingle All the Way, the Home Alones and of course It's A Wonderful Life.
Tip: Your view can be obscured if someone tall sits in front of you. So, make sure you take an inflatable cushion for smaller kids.
The Luna Cinema, known for summer outdoor screenings, is bringing festive movies inside Kensington Palace Pavilion from 11 to 15 December. Enjoy classics like Miracle on 34th Street and Elf in a Christmas-themed setting. The Luna Bar offers hot chocolate, mulled wine, popcorn, nuts, and mince pies. This year, they're also introducing The Luna Winter Cinema at Battersea Arts Centre in the week before Christmas (18 to 23 December).
Sometimes, certain venues screen films accompanied by live orchestral music. The Eventim Apollo presents The Holiday, The Muppet Christmas Carol, Love Actually, and How The Grinch Stole Christmas with a live orchestra (2 to 10 December). Meanwhile, at the Royal Albert Hall's 'Films in Concert' you can enjoy Home Alone (2 to 3 December) and Elf (9 December) with live musical accompaniment. It's one way to introduce the kids to live orchestral music!
Experience the illuminated magic of Christmas at Kew Gardens
If you visit Kew at Christmas time, you can enjoy a range of festive treats and activities. However, the real magic starts at twilight. A one-mile path through the gardens is festooned with lights, making the plants, trees and structures of Kew glow. Be transported by the Christmas trees, scented fire garden, glittering trees and tunnels of light. Santa will be with his elves, plus there will be vintage family rides, Christmas gifts and heartwarming festive food and drink on offer. The finale to the trail is one you shouldn't miss. The renowned Palm House will await visitors with festive projections playing across a giant screen of water in the centre of the lake, and across the iconic glasshouse itself. A marvel of lights and music combined will end the night with a bang!
Along the trail, there are bubble stations for the kids to marvel at and you'll also find many snacks along the way. Including roasting your own chestnuts, dipping churros in chocolate and, of course, candy floss. Be sure to check out their two gift shops along the trail for some extra Christmas shopping where you can buy, not only plants but also Christmas socks, chocolate and delicious festive chutneys and jams! The trail is very popular, so book yourself a timed slot in advance.
Go carolling
Christmas carolling is one of the oldest traditions of the holiday season, but it's still a fun activity to take part in today. You can spread some good cheer around the neighbourhood with impromptu performances or visit nursing homes, schools, and other places, while also admiring the beautiful lights and decorations.
Alternatively, you can spend precious time together exploring the hundreds of carol concerts around the city. Check out the family-friendly lineup of Christmas concerts and carols at the atmospheric St Martin-in-the-Fields Church in Trafalgar Square. There's alsonthe annual programme of festive carols at the Royal Albert Hall. 
Kids will enjoy being welcomed by a guard of honour comprising rescue dogs at Battersea Dogs & Cats Home's Carol Concert, where they'll enjoy the music from Collegium Musicum of London Chamber Choir (CML). All Souls Christmas Carols and Orchestra will be spreading Christmas cheer with a live choir and orchestra performing some of our most loved Christmas carols. And look out for traditional carol performances at St Paul's Cathedral and Westminster Abbey. There are so many different ones to discover across London – just look online!
Don't forget your camera to capture these precious memories and make this Christmas carolling experience one to remember and share for years to come!
Find some original gifts at a Christmas Market
If you're a fan of Christmas markets, then the huge choice of London Christmas markets will not disappoint. It's such a lovely thing to do with your family at Christmas time. 
The Winter Wonderland Christmas Market in Hyde Park offers over 100 stalls with handmade gifts, decorations, and a grand open-air ice rink. Covent Garden Christmas Village transforms the area into a festive wonderland with stalls featuring handmade gifts and a Santa's Grotto. Southbank Centre Winter Market, set against the backdrop of the London Eye, provides a stunning setting with diverse stalls and a festive atmosphere. 
Leicester Square Christmas Market, situated in the heart of the West End, offers a variety of festive treats and gifts, making it a perfect spot for Christmas shopping. London's Christmas markets cater to all preferences, combining traditional charm with modern attractions, ensuring lots of fun for all the family.
Get a more comprehensive list of the best Christmas markets here!
Teach the kids about Christmas Past
Travel back in time at Charles Dickens' Bloomsbury townhouse which is decorated for a Victorian Christmas. Each year, the Museum provides a unique glimpse into how the festive season was celebrated by the great Victorian author, with the historic interiors transformed into a true embodiment of Christmas Past. Follow in Dickens' footsteps as you savour the sights, sounds and smells of the rooms where he lived and worked. There's a whole host of festive surprises to discover. Make sure to look up the programme of events, and stop by for some carol singing, storytelling or a candlelit tour.
The Museum of the Home provides a journey through the historical celebrations of Christmas and winter festivals. The Winter Past homes showcase festive scenes from different eras (including less festive ones like a Puritan Christmas). You and the kids will learn the origins of Boxing Day's name and learn about winter festivals like Diwali and Hanukkah. The museum also offers light installations and workshops, with events scheduled through January 2024.
Check out the world's first Christmas card at the Postal Museum. The kids will also love seeing some of the letters that children have sent to Santa since 1964, along with some of Santa's replies. Even the underground Mail Rail is getting into the festive spirit with the first King's Speech playing during the ride. There's more family fun, too, like interactive storytelling and the chance to make a special festive cookery book. And if you've got kids aged 12 or older, try the festive tunnel walks. 
See a pantomime
Pantomimes and shows are an integral part of the festive calendar and there are plenty to choose from across London. It's the perfect thing for a family evening out. 
This Christmas, the Dominion Theatre hosts the return of "ELF The Musical", an adaptation of the beloved Christmas movie. Immerse yourself in the heartwarming story of Buddy, who embarks on a journey to New York to find his real family, all accompanied by delightful songs, including "Nobody Cares About Santa".
At the Lyric Theatre, experience "Peter Pan Goes Wrong", a hilarious production that blends chaos with comedy. Watch as a theatre troupe attempts to stage the classic "Peter Pan," resulting in a side-splitting portrayal of a play-within-a-play gone awry. For a night of laughter and surprise, head to Leicester Square to witness "La Clique", a live cabaret featuring an incredible mix of circus, comedy, and cabaret. 
There are also delightful ballet productions to enjoy in London this Christmas. The London Coliseum presents the English National Ballet's "The Nutcracker" from December 14 to January 7, while the Royal Opera House hosts "The Nutcracker" by the Royal Ballet from December 6 to January 13. 
For much younger audiences, Garrick Theatre brings Julia Donaldson's "The Gruffalo's Child" to life. Follow Stick Man's misadventures at the Leicester Square Theatre or join Peppa Pig's exciting day out at Theatre Royal Haymarket. At the Arts Theatre, experience the humorous "Father Christmas Needs A Wee!" while St. Martin's Theatre presents "The Smartest Giant in Town", and the Peacock Theatre features "The Snowman".
Explore the magic of pantomimes with "Peter Pan" at the London Palladium, "Potted Panto" at Wilton's Music Hall, "Cinderella" at the Lyric Hammersmith, "Aladdin" at the Hackney Empire, "Jack and the Beanstalk" at Theatre Royal Stratford East, and "Dick Whittington" at the Richmond Theatre.
Check out KidRated's guide to the Top London Pantomimes and Performances.
Indulge yourselves with a Festive afternoon tea
There's all manner of afternoon tea options during the festive season – from traditional to themed and quirky – so there's bound to be at least one your kids would enjoy.
For those who long to be a part of the wizarding world, head to Wands and Wizards of Exploratorium for a magical afternoon tea, where you'll use working magic wands to brew interactive teas and taste fantastical treats.
Enjoy finger sandwiches, choux pastry with pistachio cream and cherry coulis and other tasty bites while admiring London's Christmas lights aboard a festive version of the B Bakery Afternoon Tea bus tour.
Tuck into treats such as the Not Quite as it Seems Salmon and Beetroot Macaron and the Blue as a Blueberry Tart with the Christmas-themed twist on the popular Charlie and the Chocolate Factory afternoon tea at One Aldwych.
Marriott Grosvenor House, is launching a festive afternoon tea inspired by the much-loved British classic, The Snowman. The afternoon tea menu features adorable, limited-edition pastries and there's both a children's and adult version for all the family to enjoy.
Explore the Kingdom of Winter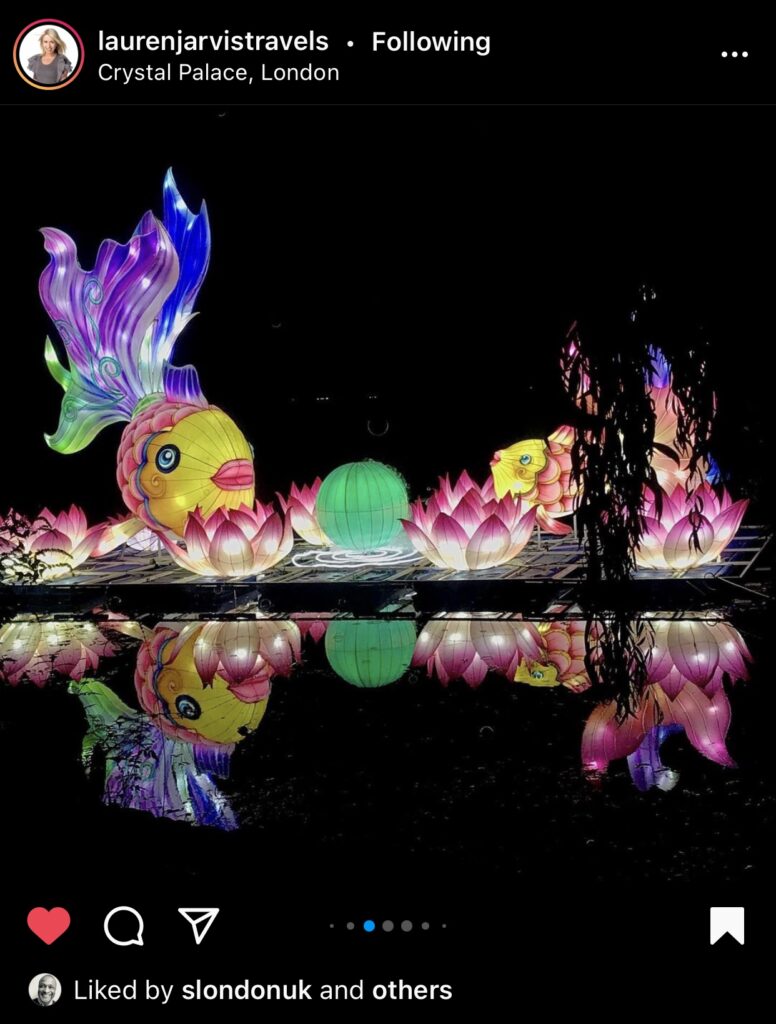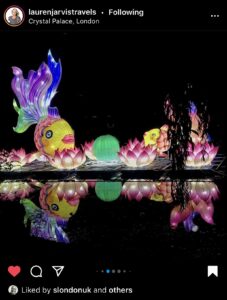 Kingdom of Winter is London's new destination for festive delights at ExCel London. There are lots of family-friendly activities on offer, including a winter-themed circus, ice skating, fairground rides, an immersive ice expedition trail, and more, all conveniently housed under one roof.
Designed for that perfect family day out, this is London's biggest indoor festive experience. Whether you stay for three hours or the entire day, there's an abundance of sights and activities to enjoy, including the alpine-style Christmas market, where you'll find a tempting array of festive food and drinks.
Admission
Adult – £19.50
Child – £13
Family (2 Adults, 2 Children or 1 Adult, 3 Children) – £58