Paddington Bear's London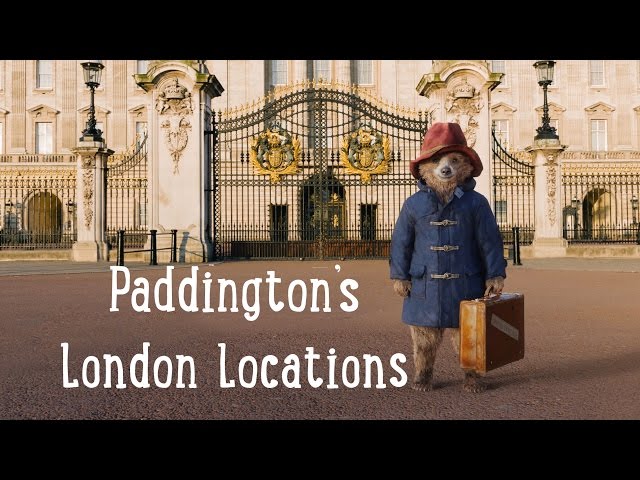 Arguably the biggest star of the Paddington films was the beautiful city of London. This handy guide shows you FOUR key location used for filming should you want to retrace the steps of the famous little Peruvian bear.
And if you want to do it properly, you can buy tickets for a two-and-a-half hour Paddington walking tour here.
Chalcot Crescent
This picturesque North London residential street doubled for the fictional Windsor Gardens -home to The Browns, Paddington and Mr Curry. The houses are still beautiful pastel colours but the traditional red telephone box opposite The Browns won't be there as it was a prop.
Whilst you're in the area, pop into a cafe nearby for a quick bite. Some options are Le Tea Cosy or Greenberry Cafe. You can also take a walk along the canal or have a picnic in Regent's Park to make a day of it. Check out our list of Top 10 Things To Do in Regent's Park.
 Portobello Road
Star of such films as Notting Hill and Bedknob and Broomstick, Portobello Road Market sells everything from antiques, flowers, fruit and veg to vintage jeans and records. Make sure you start at the top of the road which is where you will find Mr Gruber's shop.
As well as the hidden gems to be found throughout the market, the stall owners themselves are a big draw with their larger than life personalities. You'll come away having purchased some great stuff and have met some great people!
Natural History Museum
The Natural History Museum if one of London's most beautiful buildings but of course the workplace of the evil Millicent Clyde, played by Nicole Kidman, who tries to stuff our furry friend. There is so much to see you can easily spend a day here. 
There's an abundance of things to do whilst you're here. You can gaze up at the moon, stomp like a dinosaur, get hands-on in 'Investigate' and join a Nature Live talk. You can also take a photo with Andy's clock and say hi to a Stegosaurus.
In the Human Biology gallery, you can test your memory with interactive games. The brave can enter the Red Zone to be shaken up by the magnitude earthquake machine. Wildlife lovers can enter the Orange Zone, which encompasses the Darwin Zone and even has it's very own Wildlife Garden open April to November. During the winter, the National Geographic Wildlife Photographer of the Year exhibition is an alternative must-see.
Paddington Station
This is of course where it all begins for the little Peruvian stowaway. The cafe where he is taken by The Browns sadly doesn't exist so don't waste time looking for it. But, you can head over to platform one, where you can pose for a selfie with the bronze Paddington Bear statue under the clock, dedicated to Michael Bond's famous little bear.
There's also a gift shop that sells all kinds of Paddington souvenirs.
Don't forget you can book a Paddington Walk Tour here:
And as you're in central London, there is an array of things you can do from here. For an awesome day out, have a read of our list of 100 Quirky Things To Do In London.
Enjoyed tracing the pawsteps of Paddington Bear's London? Why not check out our Harry Potter's London guide?