Afua Adom
Published: 12th May 2021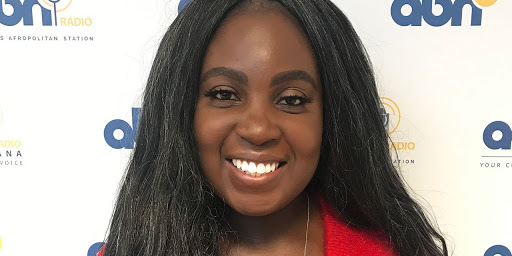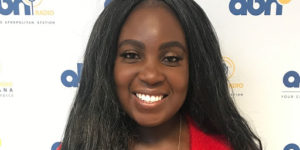 A TV News Anchor, Commentator, Journalist and award-winning Broadcaster, Afua Adom is one of the leading voices on diversity in Britain. Afua regularly appears on ITV's This Morning, Good Morning Britain, Jeremy Vine on Channel 5, the BBC, Sky and CNN.
Afua

 has also made appearances on STV, Yanga! TV, TalkRadio and LBC and has been honoured for her work in Broadcasting by the Black Women in Business Awards. She moved to London from Glasgow aged 17 to study journalism.
Afua is a great supporter of the UK and international music scene, especially in the world of Afrobeats and was the host of The A-List on The Beat 103.6FM. Afua lives and works in London. In her spare time, she likes to make up dance routines with her daughter, have manicures and read crime novels.
Tell us about your latest project.
I have quite a few projects on the go at the moment! I am really excited about taking on the Editorship of a new magazine called Cocoa, from the publishing house that produces Cocoa Girl and Cocoa Boy. It's going to be an amazing magazine for Black women, something which the marketplace is severely lacking right now. The first edition should be out in September so keep your eyes peeled.
Where is your favourite place to eat with your family?
My daughter and I really like mum-and-daughter dates for special occasions at the Brasserie of Light in Selfridges. They have this apple tart dessert that I just can't get enough of. If we aren't there, you will find us at YoSushi or Sweet Thursday, this amazing neighbourhood pizza place on Southgate Road in De Beauvoir, Hackney. Love love love it!
What's your favourite place to visit in the UK?
I would thoroughly recommend Glasgow to anyone. The city is so vibrant and has something for everyone. I love the Rum Shack on Polloskhaws Road for food, Barshaw Park for swings and greenery (although that is technically in Paisley), Glasgow Green is also lovely. The west end is just beautiful too, for lusting after the gorgeous houses and architecture. I grew up there but I don't get back there enough!
What would be your perfect family day out?
A perfect day out with my family is a really simple one to be honest – London Fields, bikes, a picnic and all day long sunshine. I love being outside and just soaking up the sun while the kids play with their cousins. As long as there's a loo nearby though! I am one of these people that has to know where all the loos are… Why not read our guide to London's department store loos?
We really love going to the Southbank to walk along the river – they also have an Africa Utopia festival there during the summer and we really love that. We also enjoy going to the Olympic Park – especially when they have that urban beach there!
#LondonLifeHack
Last Christmas, we hired a black cab with an fabulous driver and he took us on a tour of all the Christmas lights around town. It was amazing and the best way to see all the lights without being freezing. We will definitely be making that a regular thing. We also wandered around Canary Wharf to look at the festival of lights they have there over the festive season. It was so pretty.