Rene McDonald – Founder of Lisou
Published: 4th November 2021
Rene McDonald is a luxury fashion designer, Creative Director and Founder of Lisou, "The London-based fashion brand that brings happy vibes".
Born to diplomat parents, Rene grew up between the UK and Tanzania. A former stylist, avid vintage collector and self-confessed bold dresser, Rene has a unique way of combining unexpected colours and creating vibrant prints which makes each of her pieces special and stand out, leading them to be described as timeless classics, made from the finest silks with the occasional twist.
Fun Fact: Before becoming a stylist-turned-fashion-entrereneur, Rene worked as an academic at SOAS University in London. She really is a women of many talents!
Lisou was founded in 2017 and is now stocked by several major retailers including Harvey Nichols and Wolf & Badger. The up-and-coming British brand has also quickly made a name for itself as an under-the-radar label adored by celebrities who include  Dame Helen Mirren, Gwyneth Paltrow and Hilary Duff.
Tell us about your latest project
I am currently working on my next womenswear collection AW22.
What was your favourite place to visit in London as a kid and why?
Anywhere that involved a black cab or a double decker bus.  
What was your favourite place to eat as a family?
One of my favourites was the ice cream parlour at Harrods where the ice cream was often bigger than me!
Editor's Note: Click here to discover more London Ice Cream parlours.
Do you have a favourite park?
It can only be Kensington Gardens.  It has the famous Princess Diana playground and lots of space to run around.  In the summer, the pedalos are great fun.
Where in the UK would you recommend to another family?
West Sussex has some beautiful beaches ideal for long walks in the winter and splashing around in the summer.  There are also some great places to visit, outdoor galleries and events at Goodwood.
Name three places you would recommend visiting.
Southbank on a Saturday is always good fun.  There's lots to do and see as well as lots of stalls selling a variety of foods.
Harrods Toy Department was one of our rainy day outings. I'd promise my children a small purchase each and of course choosing took at least a few hours!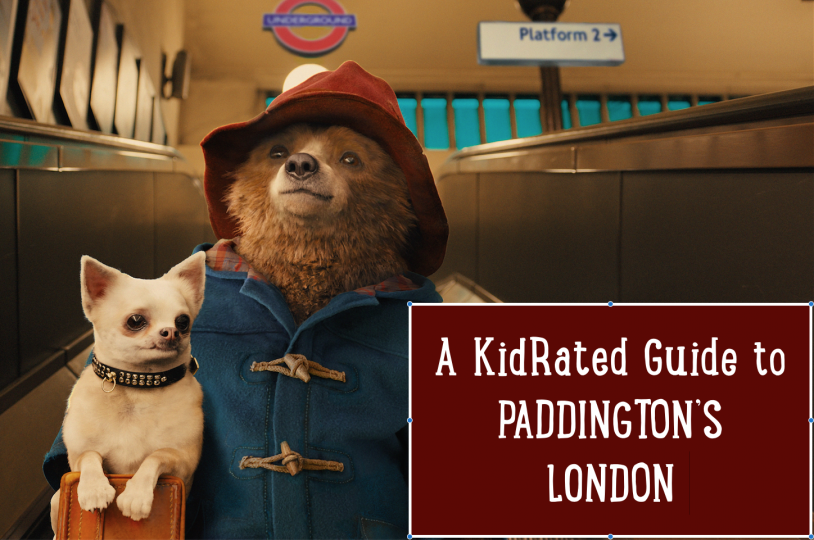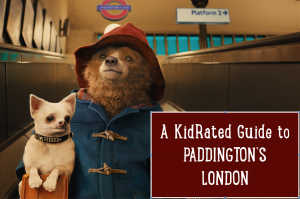 My final one would be Portobello Market, there's a Paddington Bear shop that seems very popular with kids.
Bus, tube, taxi, walk or cycle?
I always describe London a as walking city so I always walk as much as possible.  That said a bus or taxi is still always a treat to me!