Lizzy Dent
Published: 24th December 2020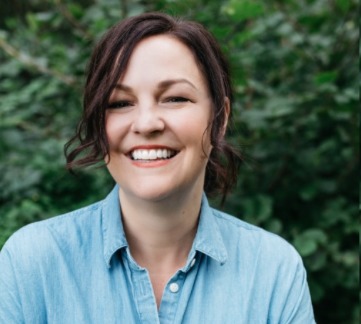 Lizzy Dent is an author who began her career traveling the world making Music TV for MTV and Channel 4, wrangling young adult audiences for the major broadcasters and creating digital content for Cartoon Network, the BBC and ITV.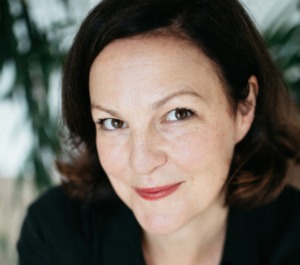 Tell us about your latest project.
The Summer Job is my new book coming out in April. It's a finding-yourself book set in Scotland with a bit of romance and a lot of food and wine.
'I loved it!' says Marian Keyes. And who am I to argue with Marian Keyes?
What was your favourite place to visit in London as a kid and why?
I was never a kid in London, but my Dad took me to the Natural History Museum when he last visited. I remember him rushing ahead of me to get to the 'Whale Room' so he could see my jaw drop when I saw it for the first time. And I will never forget the sense of awe I felt when I saw it.
No matter how old we get, we should never lose that childish wonder that we have for the natural world.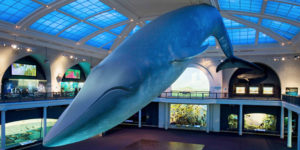 Where is your favourite place to eat with family?
Probably Yo! Sushi. Well, any kind of running sushi really because the kids absolutely love it!
They always start with deserts, and it's super fun for them to be in control of exactly what they eat. 
Where in the UK would you recommend to another family?
People don't talk about Northumberland enough! It's spectacular and there is so much nature and history around.  Hadrian's Wall, Holy Island to name two.
And there are seventy castles in Northumberland – the most of any county in England, and the jewel in the crown, Bamburgh Castle, must surely be up there with the most spectacular of all coastal castles. 
What would be your perfect day out with your family?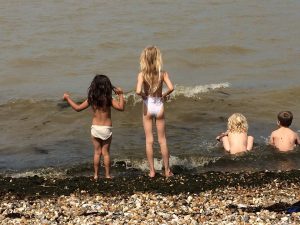 Kids love water, but I'm learning, they can love it even if they don't want to swim in it.
Britain is an island, and often I think Londoners forget there is almost 32 thousand kilometers of coast to explore – and plenty a short day trip away. And I don't mean Brighton!
I love the craggy, often empty coastal nooks across the Kentish coast. A perfect day would be train to Whitstable, stroll along the water front, fish and chips for lunch, ice cream for afternoon tea and a pint on the train home. 
Name three places you love going with your kids.
Well the first place would be London Zoo
Then into the West End for a child-friendly musical like Matilda
And finally a nice leisurely swim at The Lido,  London Fields.
Bus, tube, taxi, walk or cycle?
Walk if you can! Tube next. Top floor of the bus for sightseeing at 1/10th the price
Give us a #Londonlifehack
Good walking shoes!