KidRated Blog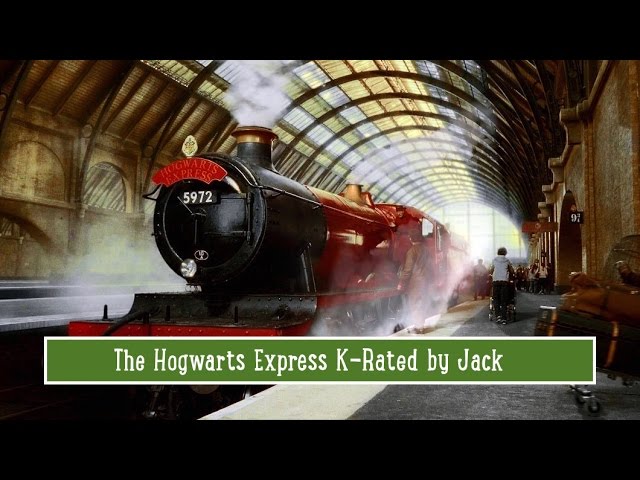 Making the Most of your Money at the Harry Potter Tour
Published: 18th December 2019
We all know family days out can cost a fortune, be exhausting and make you wish you'd stayed at home. But here at KidRated we LOVE days out, and believe some attractions are worth every penny, but you need to know what you're doing, and that involves planning – which is why we've created this series of blogs for you.
The first thing to say about The Making of Harry Potter tour is that it is completely, totally and utterly fantastic and fascinating.
1) The second thing to say is that only really applies if you're into Harry Potter. So parents, examine your reasons for wanting to go there – if you're going because YOU loved the books and films, but your kids aren't into it, leave them with Granny and go by yourself because our number one tip is wait until your children are massive Potterheads. This tour is packed with tiny details that only Potterheads will love, so just wait until they're old enough, then start reading the books to them, then let them watch the films – it won't be long until they're begging you to go. And trust us, it will be worth the wait, which brings us to our next point…
2) Try not to talk to too many people about this tour, it's sometimes wonderfully surprising and unexpected, we're not giving anything away here because we believe in the magic. Be prepared, but don't ruin it for yourselves and don't ruin for anyone else after you've been! So remember #NoSpoilers!!
3) Book well in advance. It's unlikely you'll be able to just turn up on the day and get in because this tour gets really booked up, especially in the holidays when they put on special events. For instance at Christmas (Noember – January) the tour does "Hogwarts in the Snow" when the teams decorate the sets from the Potter films accordingly. So, Gryffindor common room, The Great Hall and most famously of all, the Hogwarts Castle model are all delicately covered in a beautiful blanket of snow.
So, plan when you want to go a few months in advance so you can take part in any special events they have and get the time slot you want…
4) Go early. When you book you have to choose a time slot, there are usually some late slots (5pm / 6pm) available quite last minute and it is open until 10pm most weekends and some holidays, but unless you're going with older teenagers we'd really recommend you book a few months in advance and visit early.
You're not limited to how long you can stay so please don't underestimate how much there is to see here. The WB Studios website says the average visit is three and a half hours but we've heard from lots of people who have stayed there for much longer than that including Kitty who said this on our review page:
"Took our 5 and 7 year old boys and spent an incredible 6 hours there and we all loved every single second. Well worth the money and a very definite 10/10, magical!"
5) Take food. There is a café in the entrance lobby before you go on your tour, and then there is nowhere to get food and drink until the Backlot Café which is next to the exterior sets and where you can try the infamous Butterbeer. Plan your day and your time. It could take a few hours from the start of the tour until you reach this café, there are brooms to fly, wand lessons to take part in, trolleys to push through walls, and endless sets to see. You don't want to rush it, but you don't want hungry children either, so just make sure they are well fed before you start.
Take food with you (you're allowed to eat your own packed lunch in the backlot area or outside picnic area) and spend your money on letting them try the Butterbeer, which splits opinions like marmite in our experience!
6) We know it's an extra expense, but get an Audio Guide. There's loads of extra information on these in an easily digestible format for kids, and they give you a sensible route through the tour. Book a group digital guide when you book your tickets, it's £12.95 for up to 4 audio guides which we think is worth it. However, don't just listen to the audio guides – you also have to….
7) Talk to the staff. There are brilliantly well informed and friendly staff everywhere – talk to them. They will tell you fabulous anecdotes about wigs, costumes, sets etc.
8) Book as a Birthday present so your kids can save their birthday money for the shop, otherwise you will get stung for a wand, chocolate frog, Bertie Botts Beans – the list is endless! And if you do go for a birthday, be sure your kid goes to the front when they ask if anyone is here for their birthday… you might get a nice surprise. Wink, wink!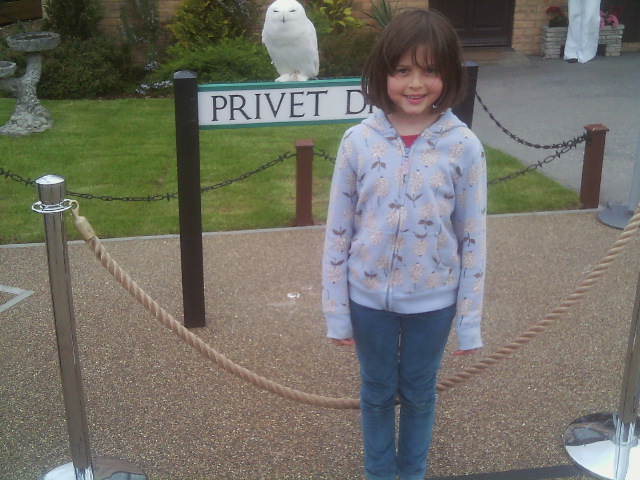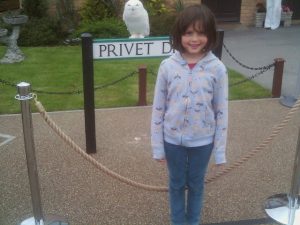 9) There is a small shop on Platform 9¾ that sells certain Hogwarts Express items that are not available in the main shop at the end of the tour. If there is something you really want at the Platform 9¾ shop either buy it or ask staff if it's available at the main shop.
10) And finally, this is all about magic so encourage your kids to dress up! Loads of kids there are in Hogwarts robes with scars on their foreheads and little round glasses. This is their chance to be a wizard or witch for the day, so let them! It's an expensive day out, so we can't say it enough times, plan when you're going and make the most of it!
Want to make the most of the weekend? Combine a visit to The Making of Harry Potter Tour with a day out in beautiful Great Missenden, Buckinghamshire and spend another few magical hours in the Roald Dahl Museum & Story Centre. Wonderfully imaginative and a gold star from teacher on Monday morning after such a literary weekend!
Read Kate's other guides to making the most of your money at Kew Gardens and Legoland…