Things To Do with The Kids on a Hangover
Where do you go when you're hungover and have to take your kids out?
We've all been there – downing a Berocca just to stay alive, eyes drooping and dreaming of sweet, sweet sleep. The hangovers seem to get worse every year and the kids are even more full of energy on the weekends. But where do you go when you're hungover and have to take your kids out?
We asked a group of Party Animals for their suggestions and the replies we received were very amusing. In fact so amusing we've decided to name and shame them along with their suggestions. Enjoy…..but maybe not too much!
Cinema (and a snooze)


The cinema was voted the most common response from parents – the perfect place to doze off without your kids even realising you are catching up on hours of much needed kip. If you're in the NW10 area, then take the kids to The Lexi Cinema, a volunteer-run picture palace with strong links not just to our local community but to a unique charity project thousands of miles away in South Africa.
Or, if you've got a bigger popcorn budget and can afford a cauldron full of coke, head down to the mega big screen at The Vue Shepherd's Bush or wander down by the Thames and hide away in the  spectacular BFI Southbank IMAX.
Burger-making Competitions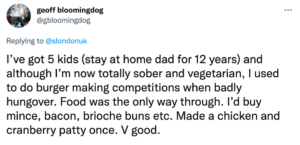 We love this suggestion from @gbloomingdog! The perfect solution on a summer's day in the garden whilst you baste last night's poor decision making in the smell of meat on the barbie.
Get down to your local supermarket or better still local butcher (or if the hangover is that bad, order Getir supplies) and ask each child to choose their bread, burger and its contents, so they can get creative while you be the 'taste tester' and have a bite of each one. They can have fun squirting ketchup all over the place while you sip a Corona or G & T in the shade and get that hair of the dog working
The Beach


Life's a beach – but it's hard to remember that when you have a pounding headache and the alcohol sweats. If you're down on the South head to Big Beach Cafe in Brighton Beach; if you're in Kent, then Tankerton Beach in Whistable or failing that just head to the coast for the day?
You only have to make it on the train and back (which offers another great opportunity for sleep). When you've arrived, locate an isolated spot far away from the noisy crowds and let the kids collect seashells, paddle, run up and down the beach, draw faces in the sand, devour fish and chips while you try to bear a smile and listen to a podcast.
TOP TIP: Sellotape water wings on them or put them in a floating swimsuit!
Soft Play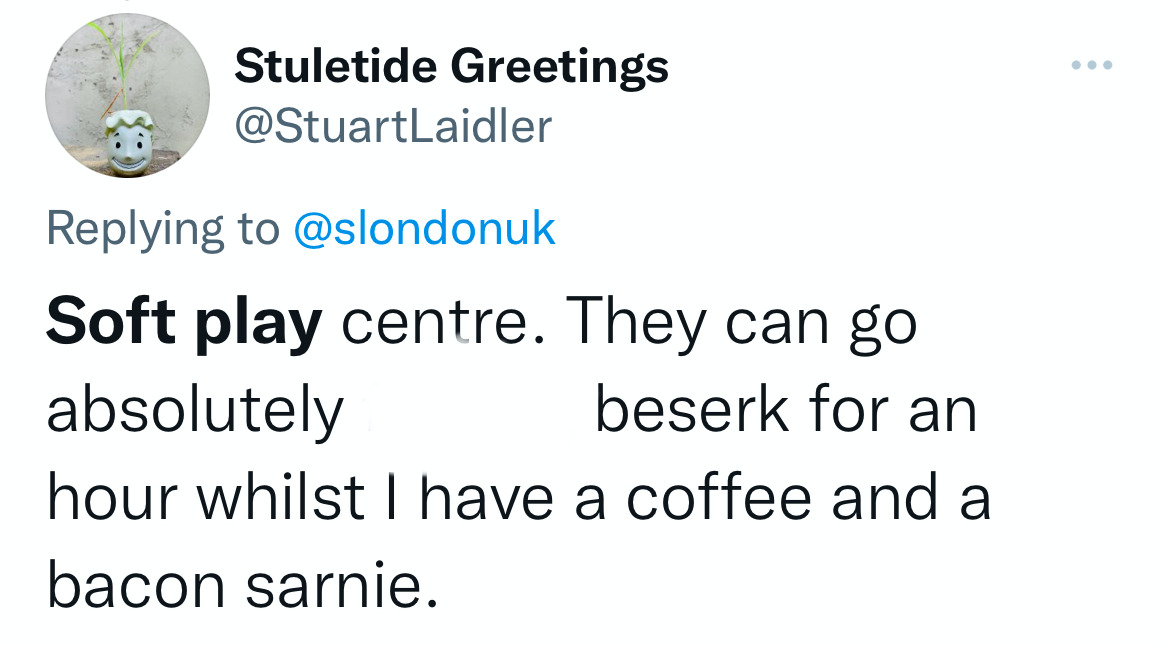 Ok the incessant noise takes some getting used to but once you've acclimatised your ears to the yelling, screeching, wailing and crying –  this is a perfect choice if you have little ones.
So, let's dedicate a moment of gratitude to our many great soft play centres in London. There's Kidscape, which has go-karts and UV tunnels, The Sheriff Centre, which has a perfect cafe spot for adults and ZAPspace to name a few.
Soft Play means you won't be anxious wondering if your kids have broken a bone under your watch and they can play for hours realising all that pent up energy which also means a good nights sleep!
The Pub (with kids' garden)!


You know what they say, the only way to get over a hangover is to get back on it. Depending on how quaesy your stomach is, a lovely British pub that serves good grub as well as an outdoor space for the kids is an ideal way to spend your Sunday.
Check out The Red Lion in Barnes, The Half Moon in Herne Hill, The Turk's Head in Twickenham, The White Horse in Richmond, which all have kid-friendly menus and great outdoor space for fun play.
The Island in Kensal Rise is a local favourite with their own chalkboard for childish etching, plus highchairs, crayons and colouring in.
Park, Glorious Park


In such a metropolitan city, we are lucky to have amazing green spaces. London actually has the most open spaces of any city – there's a useful fact for the pub quiz you won't be playing today.
In the meantime, let your kids frollic and play for the day while you hyperventilate and shake on the sidelines. You'll never go wrong with Hampstead Heath. One of Hackney's best loved traditional parks, Clissold is home to goats, birds and deer so a cheaper and less intense version of the zoo may be appropriate today. Holland Park in West London has a similar vibe, with free roaming peacocks and the gorgeous Kyoto Garden and waterfall with its colourful, very exotic-looking fish.
Swimming


Whether it's good weather or miserable, there is always a pool in London open for kids and teens to jump into. The Parliament Hill Lido near Gospel Oak has a marvellous cafe but it can get a bit nuts on the weekend. Moberly Sports Centre has plenty of public swimming slots and the Porchester Leisure Centre has a great teaching team for swimming lessons so you don't even need to get in the water and can just get some shut-eye and wake up occaisionally to shout out "well done!"
Ice Cream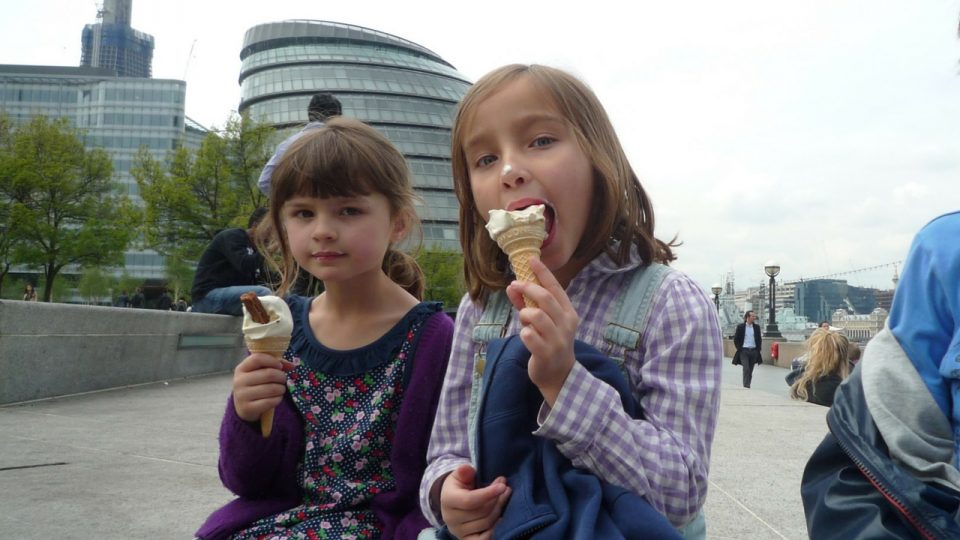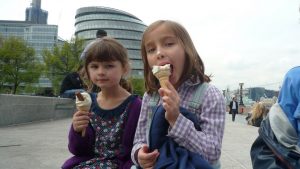 When your mouth tastes like your recycling bin the only thing that beats a fry up is a sugar rush. And we all know sweet things are like crack to kids. So why not be the fun parent for a change and indulge your little monsters with a scoop or two of ice cream?After all, it's hard to be noisy and ask questions when you're eating.
Gelupo in Piccadilly Circus has a fab range of flavours and sorbets to delight tastebuds and Ruby Violet is fun if your little rebels like eccentric flavours. Or try Udderlicious in Covent Garden which is solely dedicated to comfortability and kids.
The best part? Your kids will have a blast inventing their own flavor of ice cream and enjoying a cone at this can't miss family-friendly ice cream parlor in London. Plus, winners of their monthly competitions get free ice cream for the entire month.
Museums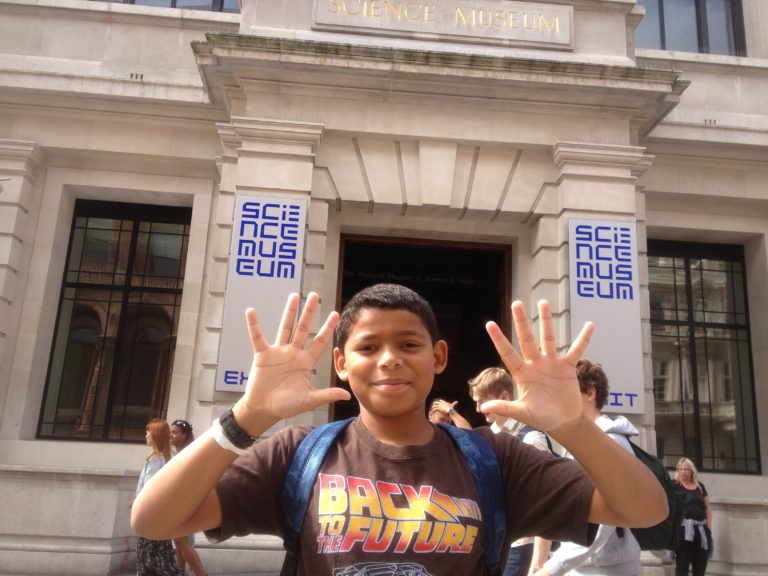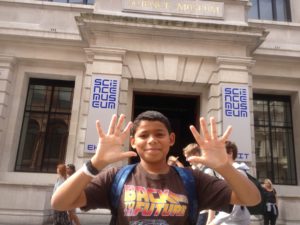 This is the place where you learn your lesson not to get hammered again whilst your kids learn their lessons about science, nature, clothe or wherever the hell you've ended up in your drunken stupor.
With some of the best museums in the world you can leave your kids to pull, push and climb on random play apparatus whilst you count down the hours until you can put them and yourself to bed.
Be sure to check out Natural History Museum's Wildlife Exhibition, where your kids can stare at wonder and get inspired at the Young Photography section. The Science Museum is mega interactive and super exciting for young and older kids plus the Horniman Museum provides extensive facilities for families, including a nature trail, weekend workshops and a Hands On Base where children can touch museum objects. A world of delight for them and an easy ride for you!
Pizza Party
Similar to the burger making day in, why not hold your own pizza party and invite friends, cousins and family members over to distract from any suspicion that you may be still tipsy?
Pizza is simple – so you can't mess up the cooking process too bad – and the kids can cause havoc with mountains of cheese, toppings and even sweet Nutella pizzas if they wish – yup it's a thing!
With enough friends and family in your house you can sneak back upstairs and curl up next to the bath.
Or, if you don't want to have to clean up pepperoni pizzas from your white carpet, head to any Pizza Express with their great kid-friendly deals or the hidden Portobello Garden Arcade Pizzeria for cheap and quiet eats.
Indoor Climbing
If you're still hanging and climbing the walls why not use it as inspiration to let your kids do the same and let them show off their skills and take fearless risks bundled up in protective gear.
Mile End Climbing Wall is super popular with older kids and teens as well as the Westway Fitness Centre near Portobello. Clip n Climb is great for the younger ones with special attractions such as 'the Veritcal Drop Slide' or 'Stairway to Heaven'.
Grandma's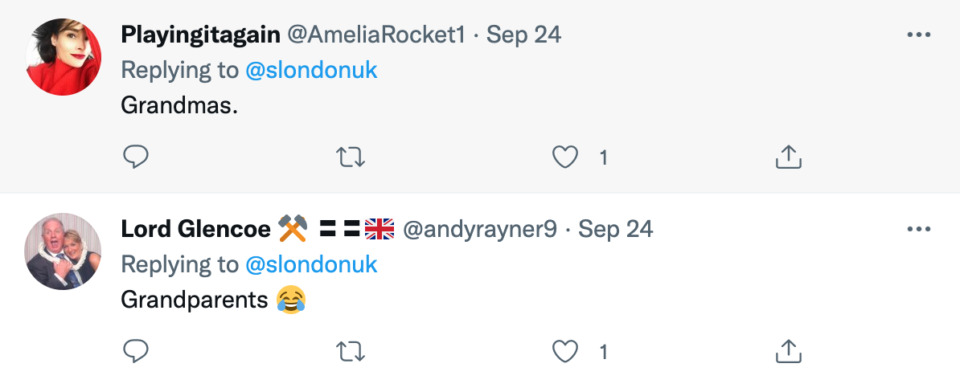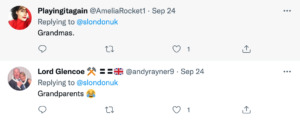 You may be an adult, but you're never too old to throw yourself on the mercy of your parents. Remember they were young once too – that's why you spent so many Sundays visiting your Grandparents whilst Mum and Dad did important things back at home in their pyjamas.
Anyway, this last idea on our list is a sure fire winner as grandparents are equipped with much more patience and energy than you will ever be while you're dehydrated and in trembling. Toss a coin to see who drops them off and then doze on the sofa with a cup of tea or better still get your Mum and Dad to make you a roast and make you feel 12 again!