Emma Smith
Published: 26th August 2022
Emma Smith is a solo jazz artist and a member of the close harmony trio, The Puppini Sisters.
Her diverse and extensive experience has seen her perform everywhere from the 02 Arena to the leading jazz clubs of New York City. Plus, she has collaborated with the likes of Michael Buble, Robbie Williams, Georgie Fame and Seal.
Now with her first new solo album in 10 years, MeShugaBaby, Emma Smith is cementing her reputation as a star on the UK Jazz scene with one of the best voices in the business. You can see Emma perform live at Ronnie Scott's on Wednesday 21st September, with songs from her feel-good and incredible new album, MeShuga Baby. I know I'll be there!
Tell us about your latest project
I just recently released an album called Meshuga Baby, which is the amalgamation of about ten years of soul searching and musical growth and touring with other artists until I felt the strength and the maturity to release a record on my own.
The title is a cheeky play on words – the word 'Meshuga' is Yiddish, it's a nod to my Jewish Ashkenazi ancestry, and means a crazy, wild, reckless person… Sugar Baby is a nickname for a woman in music who's unsigned. People often assume you are getting bankrolled by a man but I pay for everything myself! That includes the promo and various recording studios. So in essence, I am my own Sugar Daddy.
The album is all jazz, joyful, smile-inducing swing music and a homage to the 50s golden era of Ella Fitzgerald, Mel Tormé, Frank Sintara, Dexter Gordon – with a feminist empowerment flair plus an updated attitude!
What was your favourite place to visit as a kid in London, and why?
The Science Museum, for sure. My imagination ran wild as a child and this was the only place I felt like my weirdness got matched.
Where's your favourite place to eat with family?
My family are my friends and we are all major foodies. There is an amazing Gozleme House (a Turkish type of pizza) on Green Lanes, we love a £3 treat from there. We also love a place called Bar Esteban, which is a tapas house in Crouch End.
I gig at Ronnie Scott's all the time with my chosen family and there are a lot of great restaurants around there like Duck Soup and Hoppers. The list is endless.
Do you have a favourite shop?
I'm so attached to Selfridges. I was a student at the Royal Academy of Music and I was the only girl on my course out of six years of intake, so it happened to be me and a bunch of stinky lads.
If I had a three-hour break between lectures, I would walk down to Selfridges and even though I didn't have any money, it was my escapism. You could get a ten-minute back rub for free, a glass of bubbles, stroll through Vivenne Westwood and smell all the perfumes…
I walked out of there with nothing most of the time, but it always a lovely experience.
Where is the UK would you recommend to visit?
I love Margate. My partner is from Herne Bay so I would say that entire area really – Broadstairs, Ramsgate etc.
There are stunning little places popping up there left, right and centre and I can vouch for an amazing little fish restaurant called Angela's of Margate, which has a blackboard menu and serves the local catch. Plus there's a lovely wine bar next door called Little Swift.
The beach nearby is gorgeous so it's the perfect little Soho on Sea.
Name three places in London you love to visit.
Ok well the first one isn't in London I'm afraid but it's got to be on my list. It's Prestonfield House in Edinburgh and it's absolutely insane – all plush, heavy-duty luxury. Velvet old carpet vibes – every single morning they filled up a bucket by your bed of their own brand Champagne.
Then I would have to say Maine on Mayfair. I've been a consultant there since it was a building site and they have the biggest chandelier you've ever seen. They also have a live Jazz band on coupled with burlesque every single night at no extra cost.
Last but not least,Navrtar theVirtual Reality venue in Ealing, which is right next to the station. I love it!
Describe a vivid memory you have in London.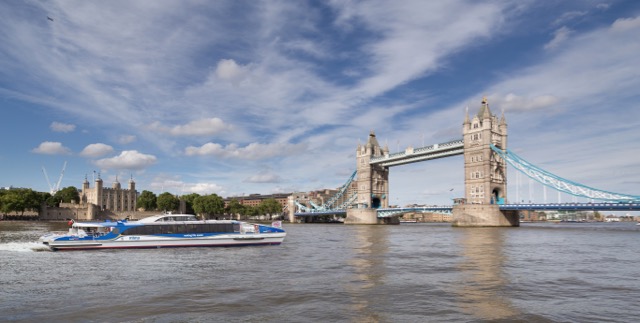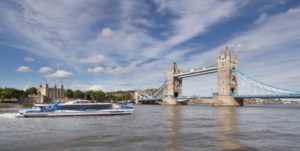 I would say the first time I walked from Waterloo to Tower Bridge along the Southbank and just kept walking, with my phone switched off.
I passed the Ruben Collection, searched for Frank Sinatra documents, got myself an ice cream until I reached the Arches near Tower Bridge.
I remember feeling so grateful for the city I grew up in and realising that people travel from the other side of the world to reach this concrete playground of opportunity.
Bus, tube, cycle, walk or taxi?
100% bus. I'm still a big kid. I love to sit at the front of the bus, with eyes open at all times.
Give us a London Life-hack.
My London life-hack is really naughty… I've basically memorised the exits and entrances of the entire London tube system, so I know where to sit on the carriages and the easiest routes to get from A to B.
Simply walk up the 'No Entry' signs at the station – you'll always get to your destination quicker!