Matthew Wright
Published: 23rd December 2020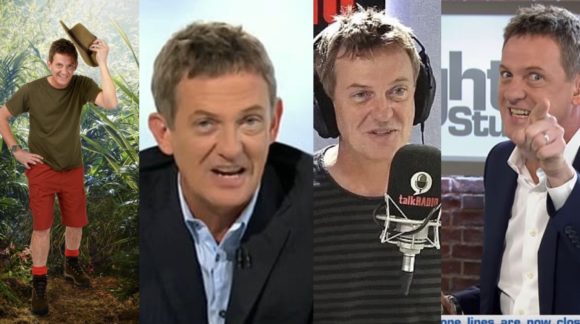 Matthew Wright is a former newspaper journalist turned television and radio broadcaster. He hosted the Channel 5 topical debate show The Wright Stuff from 2000 to 2018 and now appears on This Morning several times a week.
We asked Matthew Wright to reminisce on his childhood spent in Surrey, where he likes to hang in Camden Town and he reveals his ironic #Londonlifehack.
What was your favourite place to visit in London as a kid and why?
I grew up in Croydon during the 1970s. My dad worked for Woolworths, the now defunct high street general store. 
Every few years he'd be moved to a different store, sometimes in central London, sometimes in the suburbs.
His working hours and commuting time meant I didn't see that much of him so my favourite places to visit as a child tended to be wherever he was working.
Years later, Dad was based in Walton-on-Thames in Surrey and I could spend the holidays fishing just around the corner.
Favourite place to eat as a family?
We're very lucky living Camden as there are so many great and affordable places to eat.  We try to patronise as many as we can or did until Covid.
Our favourite, l'Absinthe, has sadly closed but we're big fans of our many local pubs including The Washington pub in Belsize Park which does a great value, child and dog-friendly Sunday lunch. And  Tappin The Admiral, tucked away from the crowds of Camden, which does a cracking pie and a pint deal. 
Three places you love to visit?
We love taking our daughter Cassady, 2, to the Kentish Town City Farm. It's been going for a half a century and is spread out over the major railway going north yet the countless passengers whizzing past every day have no idea they're being looked down on by goats, pigs, cows, horses, donkeys and exotic chickens!
The staff do a great job getting the kids up close to the animals and have amazing natural history knowledge. I always leave having learned something.
The Secret Garden is a little corner of Regents Park that few people seem to visit despite it being the most enchanting bit of public parkland in London. We love water and another oasis are the ponds in Hampstead, especially when our dog Wiggy goes swimming.
Bus, tube, taxi, walk or cycle?
Out of those four, I'd choose walking but where's the motorcycling option?  I ride and restore old British motorbikes for a hobby.
My 1966 Triumph Speed Twin is a lovely little bike. As it's 54 years old, I don't have to pay for an MOT nor do I have to pay road tax, the Congestion Charge or for parking in most places.
I do all my own repairs running costs rarely exceed the cost of oil and petrol.  Not only that but the bikes are cool as…..!
People are amazed this bloke off the telly is so handy with his hands.
Give us your #Londonlifehack