Family Attractions in London for Animal Lovers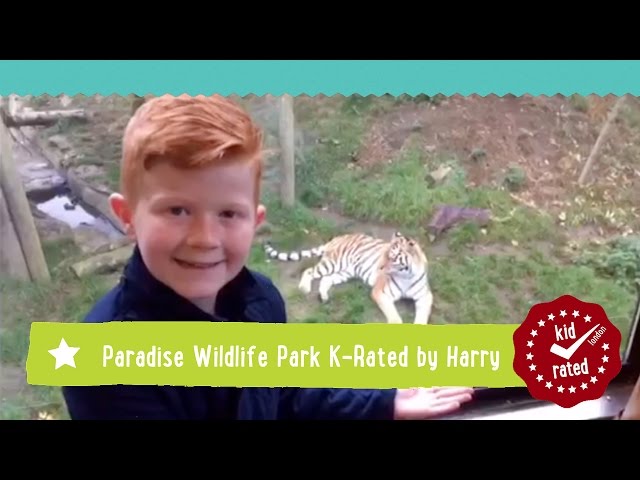 If your family are animal lovers then you'll be pleased to discover that London has its fair share of Zoos, City Farms, Petting Zoos and several museums and restaurants with animal themes.
And if you're prepared to travel an hour or two outside London there's even more to see. Check out the below…
London Zoo
Located within Regent's Park, London Zoo is a must-see for most London based families and visitors to the city. It might not have a perfect K-Rating of 10 but it does come recommended by star presenter, Gaby Roslin and mummy bloggers, Briony from Any Way to Stay and Sabina Green from Mummy Matters. Fun fact, Gaby Roslin's family even sponsor a penguin here!
ZSL is the world's oldest scientific zoo! With 712 species and over 20,000 animals, it's an expansive and highly interactive dive into the wild.
Come face to face with magnificent Asiatic Lions at the state-of-the-art facility Land of the Lions, and get almost close enough to touch the world's tallest mammal from the giraffe viewing platform. Make sure you stop by the Animal Adventure zone! Designed to feature low barriers, it allows little animal lovers to come up-close with porcupines, mongooses and other curious animals. Not to mention, there's a play zone and water play area, as well!
If your kids love all things creepy and crawly, take them to the BUGS exhibit or on a trip through Europe's only walk-through spider enclosure! That particular experience might not sound too appealing to some kids and even parents… If so lean towards Penguin Beach where Humbolt penguins dip, dive and delight everyone with their antics.
If you want to learn more about the animals you hope to see during your visit, you can download the London Zoo mobile app to get information about daily event listings as well as scheduled reminders.
There are also "Junior Keeper for a Day" packages for children which include a 3.5-hour lesson on how to feed animals, morning refreshments, a t-shirt and hat and a goody bag.
There are also packages available for those interested in being a "Keeper for a Day," which are led by a Zoo Keeper Host and include complimentary refreshments and lunch, an exclusive "Keeper for a Day" t-shirt and 20% off on spectator tickets.
London Wetland Centre
The Wildfowl and Wetland Trust (WWT) London Wetland Centre is one of the best places in London to see a whole variety of bird species. With great weekend activities such a birdwatching walks, there is so much to learn at this attraction. And if birds aren't your thing, there are also otters.
This urban oasis sits on the banks of the River Thames in Barnes and despite its proximity to the city, is an absolute haven for wildlife. Swap crowds of tourists and busy commuters for otters, rare swans and geese, dragonflies, butterflies, frogs, bats and ducks instead. London Wetland Centre is also a marvellous option for families! It has an adventure playground and indoor discovery zone ready to keep little critters well-entertained.
The glass-fronted observatory affords panoramic views over the lakes while meandering paths and boardwalks lead visitors through the fascinating watery habitats. Don't miss the Peacock Tower, a three-storey hide – and a magnet for serious birders – on the main lake's eastern edge; other hides are sprinkled around the reserve, including the Headley Discovery Hide in the west. The wetland is also well-populated with eight different species of bats that feed on the abundant moths. A short walk north of the entrance, the wetland's family of sleek-coated otters are fed daily at 11 am and 2 pm.
Free daily tours, which are led by knowledgeable and enthusiastic staff members, are highly recommended. They depart at 11.30am and 2.30pm daily. Binoculars can be hired from the shop. Routes and hides are shut 30 minutes before closing time.
London's City Farms & Petting Zoos
Many of London's city farms have purpose-built petting areas so that your kids can get up close and personal with the animals, and in most cases actually touch and stroke them.
Most are free entry or will ask for a small donation. Plus if you have kids or a member of your group who needs extra help, call in advance for parking details and let them know you may require assistance on site.
Our Favourites are: Mudchute; Vauxhall, Crystal Palace, Hackney, Spitalfields, Surrey Docks Deen, Lee Valley, Stepney, Belmont, Kentish Town.
Click on the tile for your handy guide…..
Odds Farm
Odds Farm is not just a farm but also has an indoor play barn, go karting and special seasonal events. There are even opportunities for kids to feed the animals. It's perfect pre-school fun.
Celebrate the seasons with a gang of fuzzy and feathered friends from all kinds of habitats. Don't miss out on the seasonal events they host that include games, shows, arts,  crafts, and more. It's your invitation to the farmyard!
At Odds Farm Park, you'll spend time with all the familiar, furry faces like goats, cows and rabbits while getting properly stuck in with farmyard activities, such as meeting the rabbits, watching the cow milking and helping the farmers feed the hungry pigs. Plus, the kids-sized miniature land rovers are a must-not-miss!
Horniman Museum and Gardens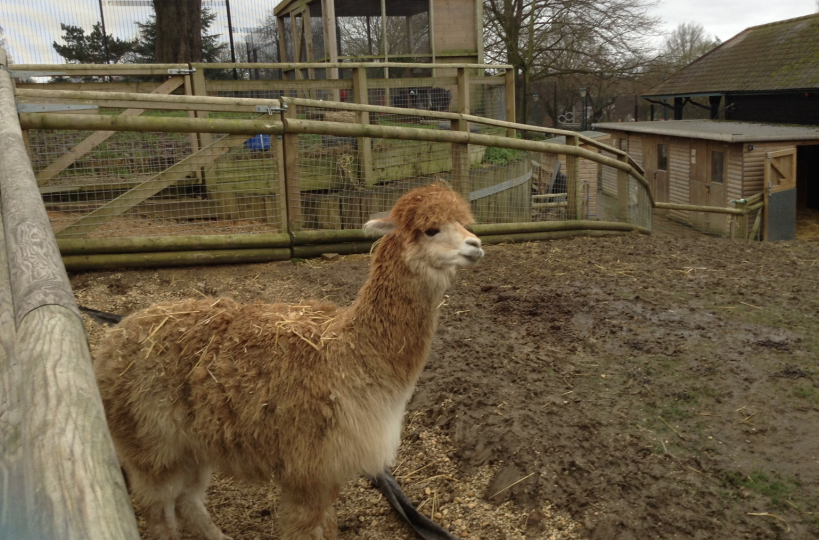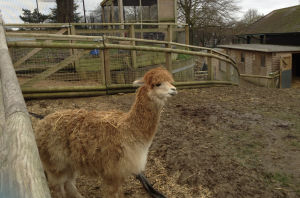 Although you might not first expect it, the Horniman Museum and Gardens is great for animal lovers. There's a petting zoo outside complete with the most gorgeous alpacas and in the basement, you will find an aquarium which is great for younger kids who might not quite be up to the crowds at the London Aquarium. It's been designed from the ground up with children in mind. Low level viewing windows and engaging interpretation introduces them to underwater wonderlands. Fifteen exhibits showcase aquatic environments from around the globe, ranging from the British coastline to Fijian coral reefs! There's also a room full of taxidermy including the famous overstuffed walrus.
It's a real treat for curious kids, particularly the 4,000 items Hands-On zone, with some really unusual things to explore with wild textures and amazing oddities. Plus, you can all learn how to easily identify city wildlife, and the Animal Walk lets visitors walk through the centre of the new enclosures for a close encounter with its furry and feathered residents. A delightfully immersive way to enjoy nature that will really capture kids' imaginations as it's like walking through a jungle.
This large museum offers visitors a little bit of everything, including anthropology and natural history exhibits, musical instruments, beautiful gardens and some unique architecture. It's a popular choice for families, and there are plenty of interactive exhibits and activities to keep younger visitors interested.
Chessington World of Adventures
If your kids are both animal lovers and thrill-seekers, there is nowhere better to go than Chessington World of Adventures. Located just outside London it's perfect for a family day out because not only is there a zoo there are also some awesome rides!
At the Sea Life aquarium, eight sharks thrill visitors inside the walk-through ocean tank. An Amazonian display includes those most fearsome of fishes… Piranhas. Wild Asia invites visitors to navigate fallen temples and sacred animals to find the Jungle Bus and the Tuk Tuk Turmoil Dodgems. There's a new penguin attraction now open too, a brand-new Go Ape on-site, plus a great looking Gruffalo Arena with a River Ride adventure, themed hotel rooms and more.
Chessington World of Adventures is split into ten different 'lands', including 'Land of the Dragons', 'Africa', 'Mexicana', 'Mystic East' and the 'Forbidden Kingdom', with more than 40 rides across the whole park. And if you can't bear to tear yourself away from all the fun then there are two hotels (the Chessington Safari Hotel and the Chessington Azteca Hotel), plus glamping facilities, to make visits here really pretty special.
SEALIFE London Aquarium
If your kids prefer fish and sharks to meerkats and lions, the best place in the UK has to be the London Aquarium. Life under the Sea really is better at SEA LIFE London Aquarium where you can come face-to-face with over 10,000 sea creatures.
The Aquarium experience starts with an epic Shark Walk, where just below the glass at your feet swim these magnificent fish. Down in the cold Atlantic Depths, you'll find even more mysterious creatures such as an octopus and sand eel. The Tidal Reach will make you think differently about the life on British shores and the Ray lagoon ripples with activity.
In the Ocean tunnel, you'll see giant green sea turtles swimming above you, and the world's smallest hammerhead shark. On dry land, there's a colony of Gentoo penguins and you can meet an augmented reality Polar Bear in Frozen Planet. There's more under than sea than just Dory and Nemo!
Just across the river from Big Ben, it's as central as you can get. Any Way to Stay Briony also recommends it, plus it's in the top 10 places kids really want to visit in London.
Paradise Wildlife Park
Located in Hertfordshire, just outside London, Paradise Wildlife Park is the most interactive zoo in Britain. Home to all five big cat breeds, Penguins, Meerkats, Monkeys, Gibbons, Lemurs, Zebras, Tapirs, Wolves, Wallabies and Reptiles!
The park is open all year round, every weekday and weekend and there's even an indoor play area for the kids to enjoy rain or shine. Mummy Blogger Ginger Mum says it's one of her kids' favourite places to go in the whole of the UK. Families can also have a ride on the woodland railway, go to the adventure playground, have fun on the rides or play on the bouncy castle. Several shows a day take place at the Birds of Paradise Arena and Jungle Theatre and these are all different, informative as well as enjoyable. Other attractions include the Tumble Jungle indoor play area where little ones can let off steam, a giant snake slide and bouncy castle, various children's rides, a Speedway Museum and for a small additional charge the Dinosaur Woodland Railway and an 18-hole Safari Adventure Golf course.
Visit the World of Dinosaurs where you can meet life-size animatronic Dinosaurs. It is one of the UK's biggest and most spectacular animatronic dinosaur attractions, set in acres of natural woodland. It will feature 30 life-size, moving and roaring dinosaurs – a real thrill for any dinosaur adventurer! If you have kids that love anything Jurrasic, be sure to check out the amazing Dinosaur Expeditions on the Isle of Wight featured in our 10 Family Days Out For Under £15. Or for a quick afternoon outing, head to The Natural History Museum for your fill of dino-fun.
Round off the day with tea at the Tiger Treetops café where you can sit and watch panoramic views of the tigers.
Woburn Safari Park
Near Milton Keynes in Bedfordshire, Woburn Safari Park is great for kids of all ages to see a whole range of animals.
Adventure by car through the wild animal reserves, like the Kingdom of Carnivores where jungle royalty roams. That means Lions, and tigers, and bears – keep all limbs inside the vehicle please! On the foot safari, there are daily programmes of educational demos with the park's team who are happy to answer any questions. Soon enough your kids will be experts on animal behaviours, especially after meeting the sea lions, elephants, monkeys.
Let the little ones loose on the Mammoth Play Ark and for the littlest kids head to the Tiny Tots Safari Trail, watch them run, jump and dive right into the active fun! Just don't leave without meeting some of the adorable babies born at the park, like Arrow the beautiful Rothschild's giraffe calf.
And if your kids would prefer to act like monkeys than see them, there's a Go Ape course here.
Willows Activity Farm
Another great attraction for the little ones, Willows Farm is in Hertfordshire. There's a lot more than just animals to keep the kids entertained.
Willows Activity Farm is a lovely way to share a little something special from your childhood, with tonnes of traditional fare and a healthy dose of Peter Rabbit. Perfect for fans of the original tales. Especially those who simply love a good run around. The Peter Rabbit adventure playground is full of funfair rides and farmyard friends, perfect for animal lovers!
Kids can also bounce as high as they can on inflatables, or take a turn on the carousel. Meet the whole gang of Potter characters at Jeremy Fisher's Music Pond or Lily Bobtail's Nature Discovery Area. You could even get stuck into some of Mrs Tiggy Winkle's laundry, just watch out for old Mr McGregor!
With acres of countryside to cover, do it with style on a tractor ride and don't forget to say hello to some adorable animals along the way, like alpacas, owls and of course, rabbits! All this and there are plenty of fantastic events throughout the year, including lambing.
Head to their website to check out their birthday party offerings.
Marwell Zoo
If you find yourself in Hampshire, head to Marwell Zoo for a fun family day out. From tigers to tarantulas, you'll see all kinds of creatures here.
Which fascinating beings do your clan want to meet first? Maybe those sneaky snow leopards that are so rare in the wild, or curious meerkats who are always showing off! We recommend the Lemur Loop which is a walkthrough exhibit where you can travel through their world and see three different types of plucky primates up close.
The thrilling world-exclusive exhibition of BRICKOSAURS! debuted at the zoo in April 2019. The interactive expedition created with more than two million bricks will excite all the LEGO® brick and dinosaur enthusiasts alike. A highlight includes the largest touring LEGO brick dinosaur model ever made – a whopping eight-metre T-Rex.
Dive into the bush in the company of wallabies, stride into Africa for an encounter with giraffes, and even come face to face with Rica the Linne's two-toed sloth in the magnificent Tropical House. Two whole levels are filled with lush jungle and it should give your gang an insight into the conservation work the zoo runs, as will educational talks and feeds. Just be sure to explore the play areas which include five (!) adventure playgrounds and a free tractor ride.
Longleat Safari Park
Longleat ties with Marwell Zoo with a K-Rating of 8.8. Kids love it because as you drive through the park animals can go right up to your car!
Drive through the lion paddock and watch them prance past the car or seek shade under a nearby tree. See Anne the elephant exploring the wilderness, hunt down the wolf pack with your phone to snap that perfect picture and gasp at the magnitude of the white rhino as it comes crashing past your path.
Go on a walking safari through the African village to meet giraffes and zebra and even take a jungle cruise on the lake to visit gorilla island and sea lions. A favourite is to hand feed lorikeets and wander into the bat cave and monkey temple. Little explorers will love the new play area inspired by native wildlife and the huge adventure castle!
Twycross Zoo
In the heart of the Midlands, Twycross Zoo is home to some of the rarest animals in the world.
Set off on a jungle adventure like no other at Twycross Zoo, with over 150 different species including the four great apes. You'll be swinging from the trees in no time!
Mischevious meerkats and Humboldt penguins are all awaiting your arrival. Sneak below the treetop exhibit to visit the UK's only group of Bonobos or see if you can spot your favourite colour fluttering by in the Butterfly Forest. All this and more before trekking off for a spot of lunch overlooking the snow leopard enclosure.
With the biggest collection of monkeys and apes in the Western World, as well as rare Amur leopards, conservation is at the heart of everything Twycross does. Kids can learn more about their mission with a choice of animal programmes or simply take it easy in a huge multi-tiered soft play area.
It's got a 7 out of 10 from our K-Raters.
The Rainforest Cafe
What better place to have lunch if your kids love wild (not living) animals?
Rainforest Cafe is a unique family-friendly restaurant bringing to life the sights and sounds of the Amazon rainforest. Centrally located just off Piccadilly, it's one of the best places in London to go. Definitely with the kids after a day out in the city or the perfect stop before visiting the Theatre. The Rainforest Cafe is decorated throughout with jungle foliage and animatronics. There's even a thunder and lightning storm, waterfalls and of course the moving gorillas and elephants to entertain everyone.
Dine with fellow animal lovers in the company of sounds of the Amazon, singing birds, animal calls and sudden rainstorms. While the restaurant is targeted at kids it certainly satisfies everyone's needs, with a choice of adult and children's menus. You will find all your favourites such as burgers, pasta, steaks, salads, and delicious ice creams and sparkling desserts.