City Farms In and Around London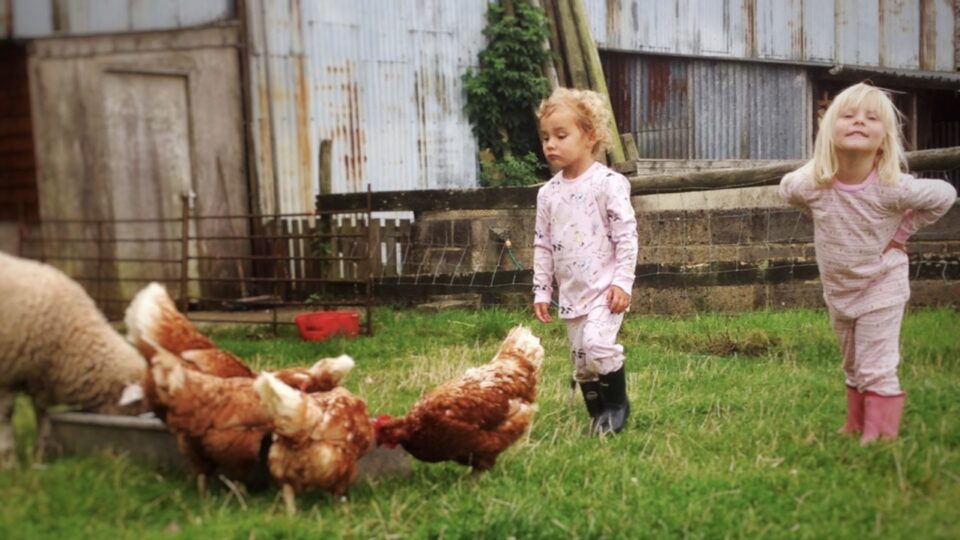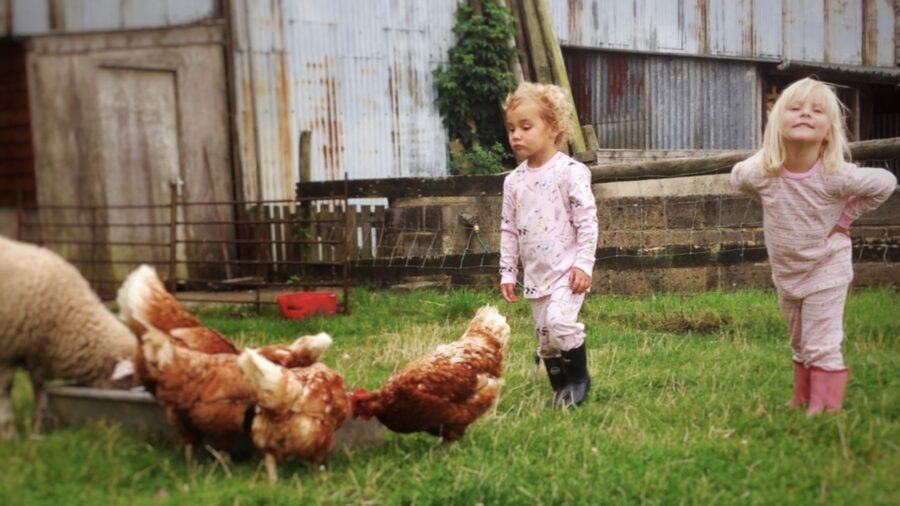 We know kids love animals, especially when they can interact with them. So it only seemed fair we create a list featuring the best city farms in London.
Plan your visit at the right time of year, and your kids can get to see lambs in the spring, reindeer at Christmas and a whole host of cute piglets, goats, chickens, geese and even alpacas….all year round.
Because many of these locations are working farms details change all the time so it's wise to check with venues and staff about opening times. And you should definitely let them know if you require any assistance for kids who need a little extra help.
In the meantime here are 15 amazing city farms in and around London, where your family can feed the inhabitants, learn where their food comes from and immerse themselves in nature. It's a guaranteed great family day out and what makes it even better for parents is…..many of them are free.
Enjoy!
Spitalfields City Farm
Spitalfields City Farm in Tower Hamlets is the nearest city farm to the City of London's square mile.
The vibrant and multi-cultural community here provide educational opportunities for children and adults, with a wide variety of green spaces for visitors and volunteers can enjoy.
It's run by a team of amazing volunteers, who provide the hard work along with bags of, enthusiasm, fun and expertise, coupled with a wide range of gardening/landscaping/food growing/wildlife skills.
Farmyard and Gardens
Open 10am – 4.30pm (last entry 4pm)
Kentish Town City Farm
https://www.instagram.com/p/CiM4xJ9I0gh/?hl=en
Located in Camden, Kentish Town City Farm is a local charity that helps Londoners connect with animals, nature and the environment,
There are animal pasture areas, community gardens, a wildlife pond, and a riding arena.
The charity also provides therapeutic riding to people with special needs, work experience opportunities for students and farm-related activities for local children and families.
In addition, animal lovers between 8 -16 years can volunteer to help with farm activities through the popular Young Farmers Club.
Open 9.00am – 5.00pm. No booking required.
Entrance is free but visitor donations are very welcome!
Stepney City Farm
Stepney City Farm is a three-acre working farm in Tower Hamlets.
The charity work to improve lives through farming and cultivate wellbeing through environmentally-sustainable farming practices. So, beside meeting farm animals,  children can learn how to grow food or try they hands at  arts and crafts.
Parents will also love the popular Farmer's Market that is open every Saturday.
Open 10am-4pm (Tuesday-Sunday)
Farmer's Market: Saturday's 10am-3pm
No need to book, just walk in
Vauxhall City Farm
Located within the earshot of Big Ben under the shadow of MI6, Vauxhall City Farm is home to over 100 animals.It also boasts a riding centre, dozens of education and youth projects, a cafe and much, much more.
The charity sets out to empower the working-class community on its doorstep by allowing them to experience nature to enhance their health, well-being, and life chances as well as supporting children and disadvantaged people to boost their confidence and develop environmental awareness.
Open 10:30am – 4:00pm (Tuesday – Sunday)
Entry by donation
Hackney City Farm
For over 35 years, Hackney City Farm has offered families the chance to get up close and personal to an eclectic mix of farmyard animals. There's also a chance to plant vegetables and learn new skills that will come in handy if your kids are ever forced to work on a farm.
Children and adults can participate in classes and workshops such as Growing Food, Habitats – Mini-Beasts and Chicken and Egg.
And once again it's a a great venue to host events, such as….. children's birthday parties.
Open 10:00am – 4:30pm (Tuesday – Sunday)
Free entry for everyone – even school groups!
Deen City Farm
As well as being an urban farm, Deen City Farm is also a riding school, offering affordable lessons to the local South London community.
Situated next to the farm is the River Wandle and the Wandle Trail, which runs to Morden Hall Park and the Arts and Crafts Village at Merton Abbey.
The farm also provide excellent opportunities for young people Including 14 days work experience placements during term time. Perfect for kids interested in working in their communities alongside animals.
---
Open 10:00am – 4:30pm (Tuesday – Sunday)
There are limited walk-in spaces available each day, so we recommend booking. It is essential during school holidays,
Belmont's Children's Farm Park
Belmont Farm offers everyone, young or old, to meet, handle and feed a huge variety of farm animals. Belmont Farm's aim is to create an inspiring environment, for people, especially children, to understand where food comes from. Being the only public farm of its size within the London postcode, it is the perfect place for Londoners to experience a real working farm. You can pet the bunnies, feed the goats, sheep and jump aboard the tractor and trailer ride for thrill-seekers!
---
Open 11am – 5pm (Monday – Friday)
10.30am – 5pm (Saturday – Sunday)
Ticket Prices: Adult – £8, Child (3-16 yrs) – £6, Child (1-3 yrs) – £4.50. Under 1s go free.
Hounslow Urban Farm
Hounslow Urban Farm is one of London's largest community farms. Families can enjoy a variety of colourful and unusual farm animals close-up, including 5 types of pigs, goats, cows, rabbits, ducks, geese, alpacas, rheas, peacocks and lots more. Many of the visitors to the farm are urban residents who have little or no contact with a traditional farm environment or livestock. The farm offers an opportunity for close contact and interaction with a variety of animals in a safe environment.
---
Open 10am – 5pm (Monday – Sunday)
Ticket Prices: Adult – £7.50, Child – £6, Concession – £6.75, Family ticket – £25
Bockett's Farm Park
Bocketts Farm is an award-winning working farm, set in the beautiful Surrey countryside just outside London. The combination of animals and play areas makes the farm one of the South East's most popular all weather attractions. Watch the pig race, hop on board the tractor and trailer, cuddle cute rabbits and see lambs, kids, piglets and chicks. With trampolines, giant slides, a bouncy pillow, 2 large indoor play barns and outdoor adventure trails, plus lovingly homemade food in the gorgeous Old Barn Tearooms, Bocketts Farm Park makes for an exciting day out for the entire family.
---
Open 10:00am – 5:30pm (Monday – Sunday)
Ticket Prices: Adult – £16, Disabled – £13.50, Child (3-17 yrs) – £17.50, Child (2 yrs) – £15.50, Under 2s free.
Wellgate Community Farm
Wellgate Community Farm began its life in 1982, set up by volunteers as a project which would encourage local participation in all aspects of the Farm's activity. The Farm offers local people, schools and groups an invaluable opportunity to experience a working farm and its animals which include: ponies, goats, sheep, pigs, rabbits, guinea pigs, chickens, ducks, geese and turkeys.
---
Open 9am – 3:30pm (Monday – Sunday)
Entry to Wellgate Community Farm is free. Events and pre-booked activities are priced as advertised.
Mudchute Park and Farm
Mudchute Park is located in the middle of the Isle of Dogs. Set in 32 acres of countryside in the heart of East London, the Mudchute offers fantastic views across London plus a children's nursery and a wide range of education activities. The open space is great community groups or just your simple family picnic. Where else do you get to share your lunch with friendly fur and feathered creatures?
---
Open 9am – 5pm (Monday – Sunday)
Free entry and no booking required.
Surrey Docks Farm
Surrey Docks Farm is a working city farm on the south bank of the River Thames. The Farm is an ideal setting and environment for environmental activities throughout the calendar year. Animals reared on the Farm include a herd of goats, sheep, cows, pigs, ducks, geese, chickens, donkeys and a pony as well as an orchard, herb garden, dye garden, vegetable plots, and wildlife area.
---
Open 10am – 3pm (Monday – Saturday)
Free entry for everyone.
Brooks Farm
Brooks Farm has been a very popular local attraction in Leyton for over 20 years. It is free to enter but they charge for groups (over 10 people).
A veritable menagerie of animals including – Hens, ducks, geese, peacocks, ponies, cows, sheep, goats, alpacas, guinea pigs, rabbit, pigs, turkeys and occasionally donkeys.
Brooks also offers a variety of farm-based learning activities for the wider community, which includes a well-equipped Outdoor Learning Centre. They also provide picnic tables as well if you want to take your own food.
You can also study at Capel Manor College with zoology courses and animal management classes taught at the centre. Note there is no café at this farm, so make sure you pack a lunchbox!
---
Open 10am – 1pm (Tuesday – Thursday)
11am – 2pm (Saturday – Sunday)
Free entry.
Oasis Farm Waterloo
Oasis Farm Waterloo is a hidden gem stone's throw from the Southbank and is a very cute little city farm with  goats, sheep, chickens, rabbits and guinea pigs.
There's a barn selling crafts and regular workshops are run such as clay modelling etc. It also offers therapeutic and educational activities for children as well as hosting seasonal – a great Christmas Fayre – and being a local venue for parties and even weddings.
Run by a very friendly group of staff, the farm is a partnership with Jamie's Farm, offering 'Farming, Family and Therapy' programmes to help disadvantaged young people flourish in their community.
---
Opening times revolve around the theraputic education programmes.
Booking is required.
Freightliners City Farm
Situated in the very urban London Borough of Islington – Freightliners City Farm is a small community farm where people can visit and spend time in a countryside type environment in the heart of London.
Great place for small kids, who want to visit the animal village and have a look at the chickens, bunnies, guinea pigs, goats, pigs, rabbits and cows. Yes cows!!
There is an ornamental garden, and vegetable herb and fruit gardens on-site. Plus it has a farm shop and café, which does great food and is very popular,
Because of it's size, it's a great trip for small kids who can walk round it without getting tired and so really get the total experience of a farm. Friendly volunteers and arts and craft lessons, make this a really popular destination.
It is an open access space which is free at point of entry supported by donations, grants and income from the farm services.
---
Open 10:00am – 4:30pm (Monday – Sunday, closed on Tuesdays)
Free entry, but donations are welcomed.