Things To Do With Kids and Teens in Lockdown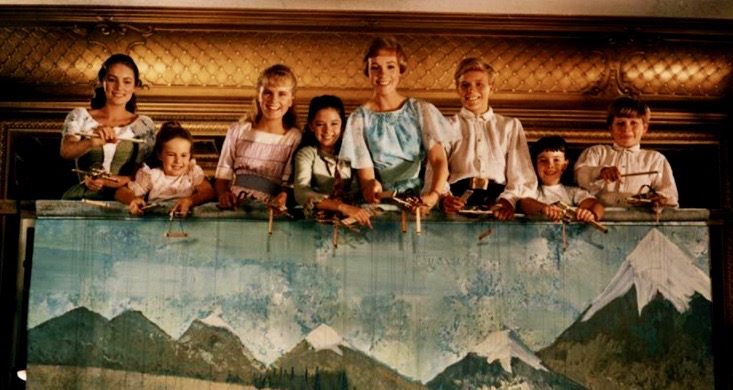 With self-isolation, firebreaks and lockdowns being all the rage in 2020 – the year of the pandemic – we know parents are desperate for some great ideas and activities to prevent their cooped up kids and house-bound teens from going stir crazy.
So, here's a list that includes everything from arts and crafts to family film club that should hopefully help you keep them from climbing the walls and stay entertained in Lockdown Limbo.
KIDRATE FOR US
Kids – have your say and tell your story!
At KidRated, our reviews come from the experts themselves – the kids and teenagers. In no more than 150 words, get them to write a fantastic, expressive, cheeky review telling us all about a day out they had before lockdown begun. Don't forget to score out of 10!
In our current competition your kid's review could win them a top of the range virtual headset. Click on the image below for details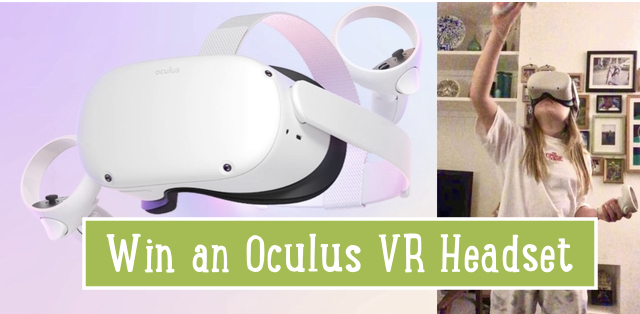 MATHS 4 KIDS
Maths 4 Kids posts weekly videos aimed at parents (looking to understand how Maths is taught these days); children (looking for a bit of extra help) and teachers (looking for ideas on how to deliver a topic)
It has some really good ideas and the videos are great. If you're tearing your hair out this excellent resource could be a solution that really adds up (see what we did there?!)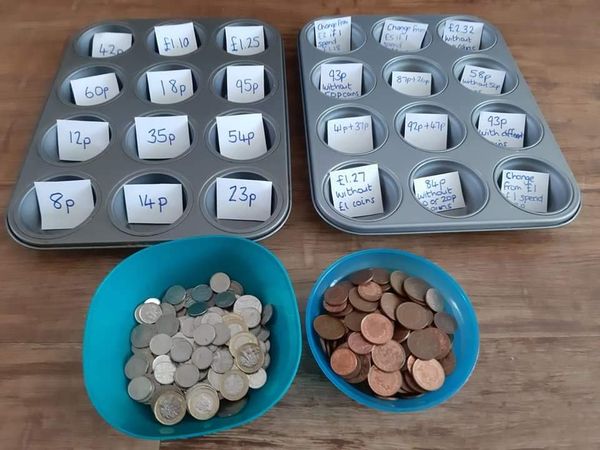 MEDITATION STATION
Have your kids or teens felt anxious recently? Essential masks and social distancing rules at school have made us realise how lucky they were to run free in the playground or hug friends without overthinking.
Meditation is a great way to help your children stay in the present moment. Headspace are offering a free trial for kids – why don't you listen together and let go? There's still so much to be grateful for.
MAGGIE AND ROSE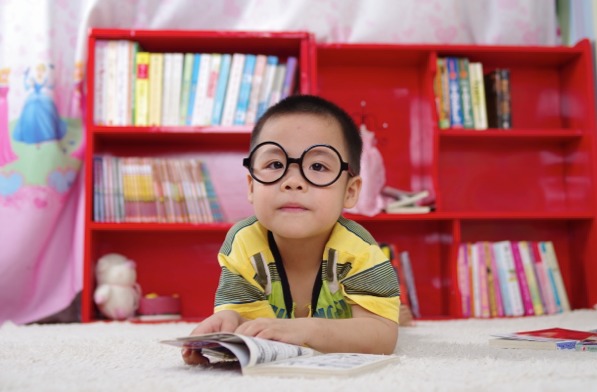 Maggie and Rose Life is a parenting site that aims to support parents on the most inspiring (bumpy) ride they will ever undertake! Alongside regular features they have a diverse weekly Book Club which has a careful eye on encouraging self-esteem and confidence with every story they curate.
Maggie and Rose Life's unique selling point are its creative video classes that offer parents and their kids a wide range of 'good screen' activities. These include imaginative play, crafting, art and author read-clouds, all of which are geared towards being creative together with your grown-up.
A SUNDAY STROLL
Getting out and about is important – why not take a stroll to Hampstead Heath or Kenwood House? It looks particularly beautiful right now with the fallen autumn leaves. Plus it's a perfect activity for the whole family. Older kids and teenagers may want to wander by themselves and meet you at one of the landmarks there or the cafe next to Kenwood.
Plus, right in the heart of Richmond Park lies a wonderland for kids and adults alike. The Isabella Plantation is a 40 acre woodland garden surrounded by evergreen azaleas. Roam through the bending paths and watch birds dive into ponds and streams.
Here you can get your hour of exercise a day and find natural paradise, even mid-pandemic…
FRIDAY NIGHT IS FAMILY QUIZ NIGHT
Our big boss Simon London with his quiz partner Richard Foster  took their local pub quiz, Seventh Heaven  on to Zoom and became hugely popular in London and around the globe!
Labelled a lifesaver during the Lockdown, Seventh Heaven is a fun family general knowledge quiz with a cheeky and unique format that is perfect for older kids and teenagers.
So why not sign up and see if your family have what it takes to be crowned winners? Drop them an email at seventhheavenquiz@hotmail.co.uk to be put on the mailing list and get involved.
GLOBETROT FROM YOUR SOFA AND DISCOVER ART AND CULTURE FROM AROUND THE WORLD
Oh, the power of technology! In this day and age, you can travel round the world and gaze in amazement at the world's most famous artworks from your sofa.
Let yourself by enchanted by 'Starry Starry Night' at the Van Gogh Museum in Amsterdam or become mesmerised by oil paintings in Pinacoteca de São Paulo.
You can visit galleries, museums, monuments and zoom into paintings like never before. 360° virtual tours are all available for free at Google Arts and Culture.
In the meantime why not see what one of our Teen Raters, Lydia Lott, thought of her Virtual Tour of the Hayward Gallery…
COLOUR WITH CAREFULL MAGAZINE'S CARA
Click on the illustrated page and print a free colouring page from fruits, veggies, flowers and more. Colour freely, paint, scribble, spill tea on and create something beautiful.
Take a photo or scan in the results. Email your submission to creativetalent@carefullmag.com or tag us @kidrated on Instagram!
Special Thanks to Cara Looji fo her spectacular designs.
MAKE A SMILE FILE
Practicing gratitude is hugely important for better mental health. Why not give your kids this skill early on?
The task is to simply cut, stick, write lists… create a scrapbook of all the memories, things, people and places that make them happy.
Then next time the world feels too much, encourage your kids to look back through their smile file and reminisce.
EXPERIENCE GOOD KARMA AT A FARMERS' MARKET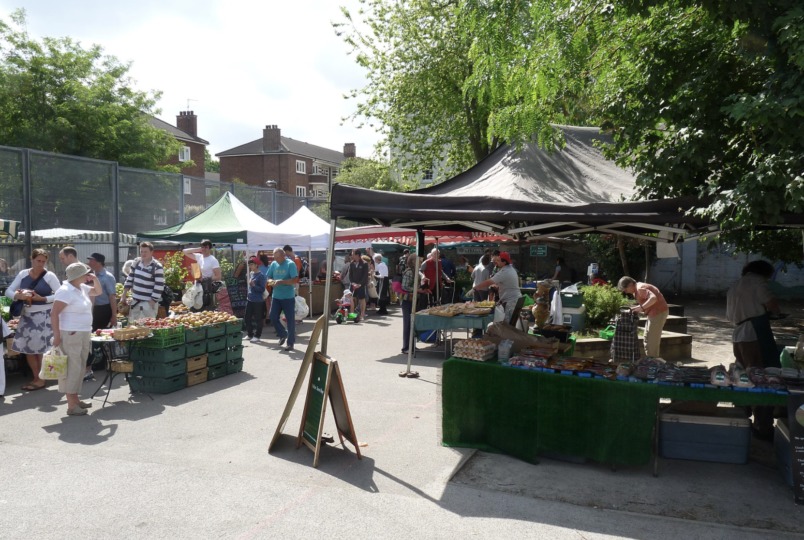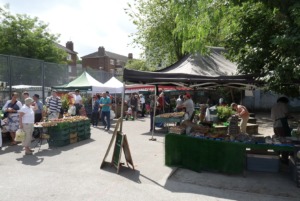 The official definition of a farmer's market is…
"…one in which farmers, growers or producers from a defined local area are present in person to sell their own produce, direct to the public. All product should have been grown, reared, caught, brewed, pickled, baked, smoked or processed by the stallholder."
There are loads dotted round London and the UK and a great way to introduce your kids and teenagers to the idea of sustainable produce as well as widening their diets with new and exciting foods.
One of our favourites is the Parliament Hill Farmers' Market which takes place every Saturday and Sunday, selling all organic produce (warning: veggies come in different shapes and sizes, knobbly bits included).
GRAB SOME HAPPY AND HEALTHY SCREEN-TIME
Every week, millions of kids do yoga and mindfulness sessions on video with Cosmic Kids. Numbers of children taking part boomed during the first lockdown and they are offering a free two week trial the second time around.
Help your kids enjoy the physical, mental and emotional benefits of exercise early on.
GET ONLINE WITH TATE KIDS
With time to spend at home over the coming weeks, your kids can perfect their craft and become a young artiste! The Tate has put together some brilliant online activities to keep little ones busy and inspired.
Here you can make some seaside inspired sand art, build your own kaleidoscope in ode to Olafur Eliasson or draw your own pop art like Warhol. Endless hours of fun.
BUILD A FORT
Gather your supplies – your comfiest blankets, duvets, pillows and practical stuff like pegs, tape and string. Deck out a space in your living room or bedroom and get building! We've found the perfect video below to get you started.
Decorate your den with fairy lights and you've got your perfect hideaway.
EAT THE RAINBOW
If you have a 'fussy eater' in the house, here is a way to get them involved in some foodie fun that's both fun and produces exciting results!
So step into the kitchen, grab an apron and create your own masterpiece from rainbow spaghetti to crumpet pizzas.
There are colourful and easy recipes on BBC Good Food for the whole family to help make cooking exciting rather than a chore.
CATCH UP ON SOME CARTOON CLASSICS
We know a few of these picks may be obvious to some but you'd be surprised how many people still haven't seen these cartoon classics .
So, after the success of his 'Great films for older kids and teens' guide, Jack, our resident teen film expert, has returned to pick and break down a list of  fantastic animated films that you may not have seen and should!
CREATE A PICASSO STYLE SELF-PORTRAIT
Ever wanted to try painting by not sure where to start? Why don't you set your older kids a challenge to draw a self-portrait once a week in quarantine?
They can spend precious time on this, or just do a quick sketch in secret. Cass Art have great supplies, and all you need is pen and paper to start.
STORY TIME FOR THE LITTLE ONES
Watch and interact with fun stories for babies, toddlers and young children on the official CBeebies Bedtime Stories channel. Enjoy a new bedtime story read to you by a different celebrity every Thursday at 5pm.
As well as the familiar Cbeebies faces – Mr Tumble, Andy, from Andy's Prehistoric Adventure's – they also boast a roster of other familiar faces for all the family to enjoy – including Tim Peake, David Olusoga, Alesha Dixon, Romesh Ranganathan to name but a few.
And, specially for the Mums – Tom Hardy (see below).
Find them on BBC iPlayer or subscribe to their YouTube channel.
BE INSPIRED BY NATURE
There has never been a better time to reap the benefits of nature.
Why don't you collect some autumn leaves to paint and print on paper? Plant your own spring onions, garlic or asparagus in time for next Winter? Walk, run, play outside – ask your kids to take pictures every day of the same tree outside your window.
Like the seasons, change is natural and welcome so learn to go with it.
START A FAMILY FILM CLUB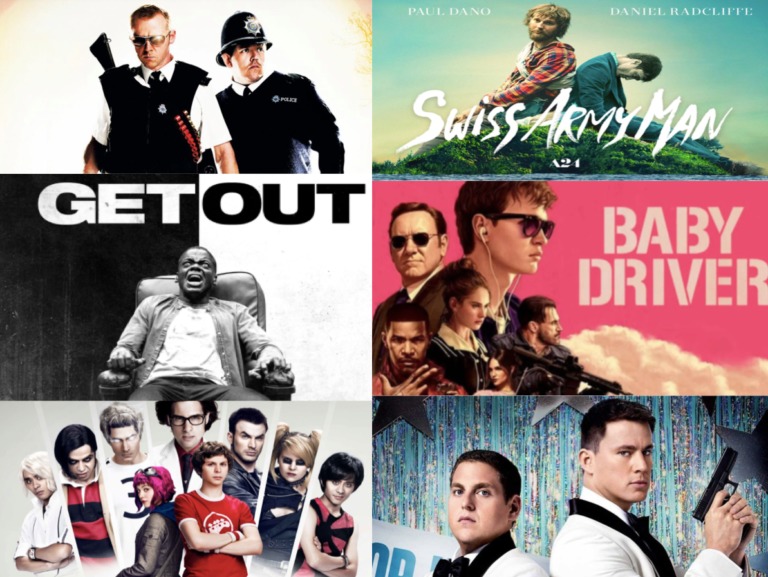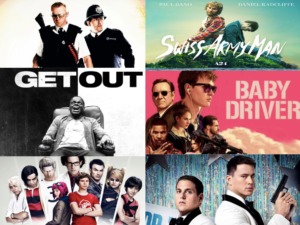 Starting a film club is a great way to connect with both your younger kids and teenagers.
You can watch films and TV shows you've never seen before from different eras; in different languages; in different styles; in different genres; classics; obscure indie films; rollicking good rom-coms; science fiction.
Anything goes, there's a world of incredible cinema and television now at our digital fingertips.
Why not take it in turns and first let the kids pick something, then introduce them to a telly show or film you loved when you were their age, and use this time to give both of you "an education!"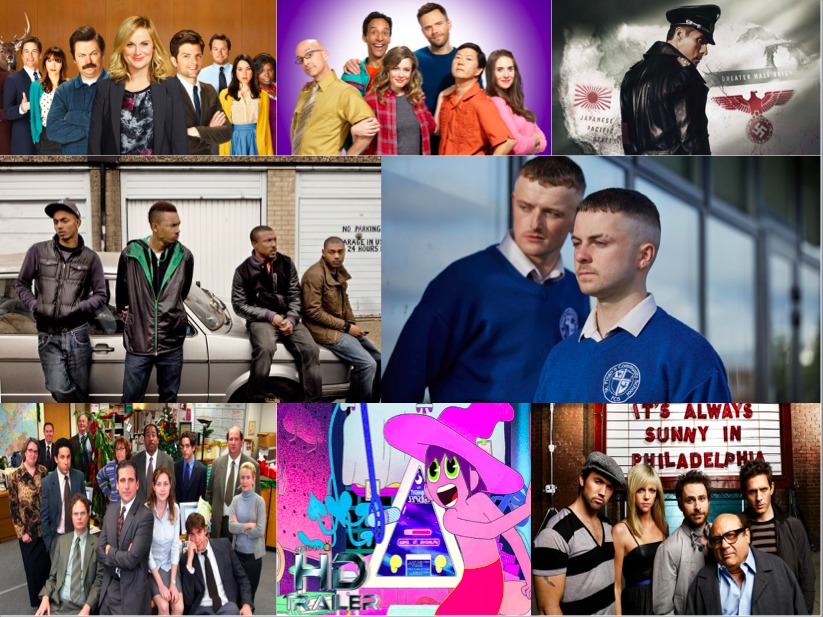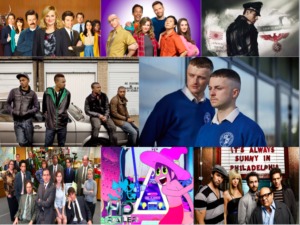 LEARN TO JOURNAL
This is a perfect task for kids and teens to get in touch with their emotions and reflect on their worries.
Buy them a shiny new blank book or use bits of scrap paper. Pick a topic to write about, e.g. their daily routine, what's on their mind, a sketch that sums up their day.
Set a timer for ten minutes and, while writing, don't let them stop to edit or correct spelling or punctuation errors.
When the timer sounds, get them to re-read the entry and tidy it up.
SHOOT YOUR OWN MINI MASTERPIECE WITH THE SPARK CAMERA APP
The Spark Camera app is the easiest way to make short films from your iPhone. You can capture, edit and share your videos with just a few taps.
Plan a storyboard, cast your actors (humans, toys and animals accepted) then point, shoot, go!
WINTER BIRD WATCHING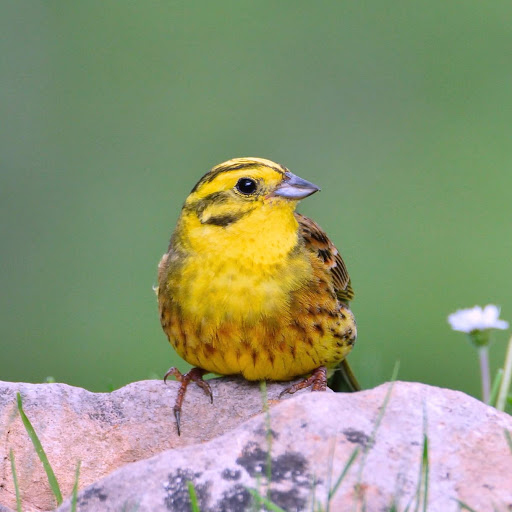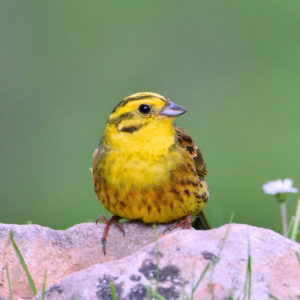 There are plenty of birds to spot this Winter, such as the Mistle Thrush and a Yellow Hammer (if you are lucky). Why not make a water tray that fills itself to lure in the Grey Heron or build a bird box with adult supervision? Join the RSPB Wild Challenge to connect with the natural world in brave new ways and earn awards as you go.
FOREST CRAFT featuring Laura Brand
Laura Brand (a.k.a Russel Brand's wife) has developed an incredible masterclass for children and adults alike, five 10-20 minute lessons in everything from den makingto painting with natural materials at the low cost of £4.99. Have no fear, Laura also has plenty of free resources via her Instagram account @thejoyjournal and on Fearne Cotton's Happy Place channel on YouTube.Our favourite is make your own nature wands!
TREE PLANTING
Tree planting season runs between November and March in the UK, so why not do your bit to help reduce carbon emissions by planting a tree with your family? The Woodland Trust offer a simple method suitable for bare soil and grass. Don't have a garden? You can always sponsor a tree and dedicate it to someone special to start the new year.
STAY ACTIVE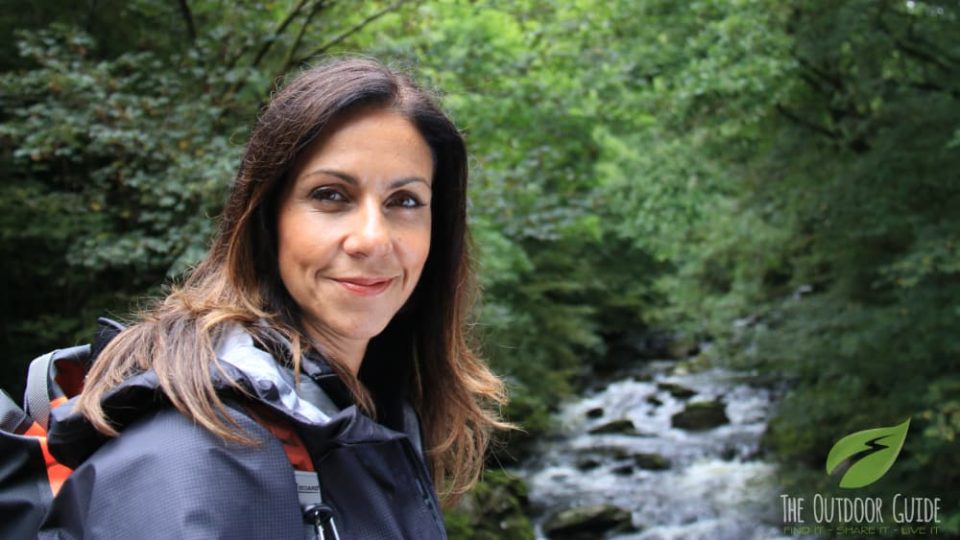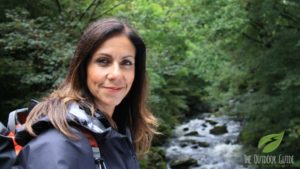 The Outdoor Guide (TOG) is an online resource set up by Julia Bradbury and her sister Gina, that aims to bring together information for walks all around the UK. Inspired by the country's love of walking, TOG curates inspiring routes for complete beginners and experienced hikers, plus an ever-growing collection of accessible walks suitable for wheelchair users and families with buggies. Pssst.. check out Julia's #BestDaysOut to discover more about her latest project.
LEARN A NEW LANGUAGE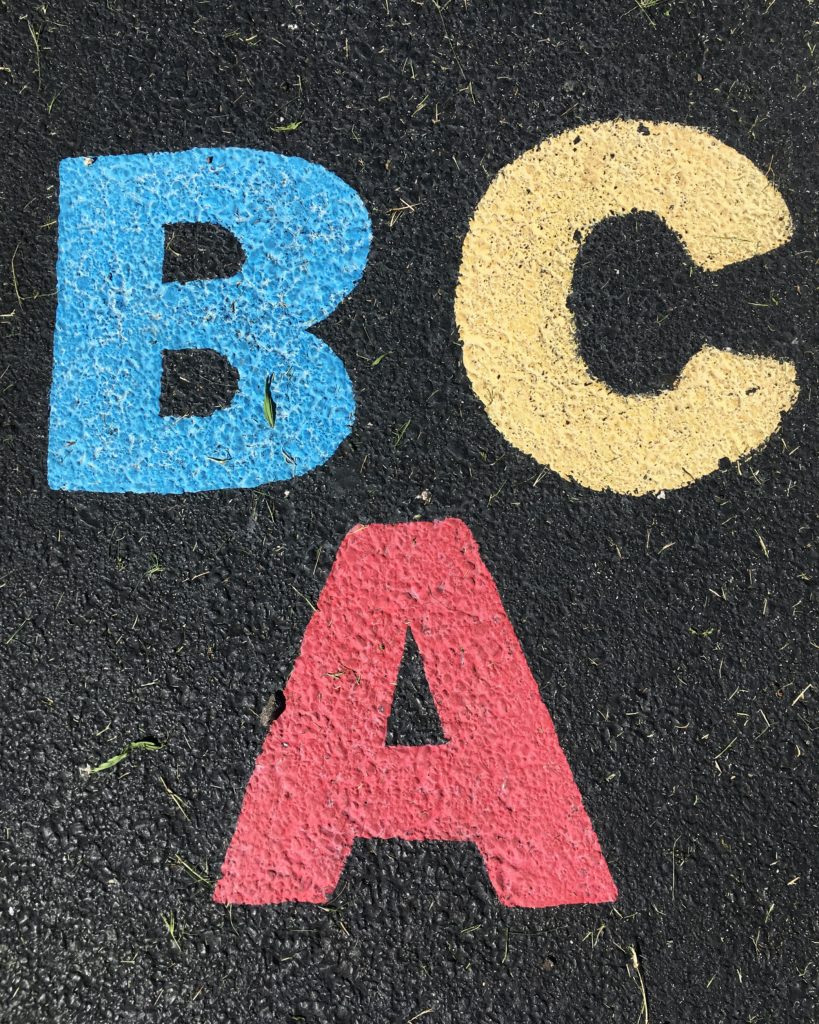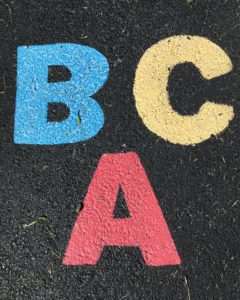 Although there's no chance of an Easter vacation this year, get transported to another country by learning a new language. Rosetta Stone has a brilliant programme for kids that tests reading, speaking and listening. Duolingo is fun for the little ones and total beginners. Make Friday Spanish night with pimentos padrónor get inspired by French cuisine with plenty of vin for mum and dad!