Louise Dearman
Published: 15th August 2016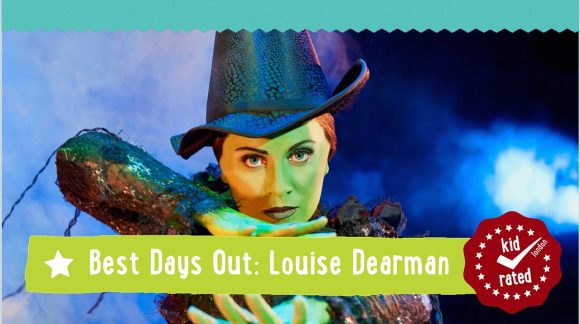 Louise Dearman is a prolific and celebrated musical actress and recording artist, most famous for being the only actress to have played both Glinda and Elphaba in the hit musical Wicked.
What's her latest project…
Louise is preparing for the UK premiere of 'Side Show', a cult Broadway musical at the Southwark Playhouse this October. The show is inspired by the true story of conjoined twins Daisy and Violet Hilton who make ends meet by playing a headline act at a seedy side show. When spotted by a talent agent, they shoot to fame and become the highest paid vaudeville stars of their time. The show will run from the 21st October – 3rd December 2016.
She has also recently played the role of Miss Adelaide in the UK tour of the musical Guys and Dolls.
What was your favourite place to visit as a kid?
Theatre of course! I used to love travelling to London and watching shows with my family. Cats was the first musical I ever saw and I can still remember being so overwhelmed and in awe of the performers on the stage. All I could think was, I have to do that one day.
Another place that holds fond memories is Cornwall. We used to go there every year for our summer holiday and my favourite beach was Widemouth Bay. We spent many a wonderful family day out there, although I once got lost amongst all the windbreakers and taken up to the lifeguards station, my brother got in a lot of trouble for taking his eyes off me!
What is your favourite place to eat in London?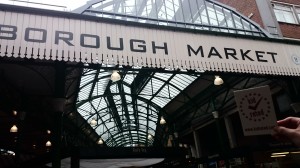 There is an endless supply of different restaurants and places to eat in London, but Borough Market is a fab little place to visit if you love trying different foods. It's a bustling little market with great energy and buzz and you can wander around for ages trying many different delicious treats.
I love Duck and Waffle for a treat. The panoramic view of London is sensational and the food is delicious. There are some pretty unusual combinations on the menu.
Best place to catch a film?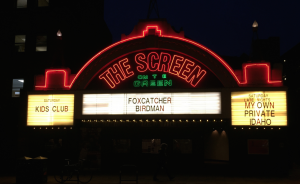 My favourite cinema is the Everyman. They are small, intricate cinemas with little sofas you can cosy up on and there is also table service. I just love that feeling of sharing a movie with other people but also being in your own little world with your loved one on one of the love seats with snacks and a bottle of wine. The Everyman cinemas are very cool.
Bus, tube or taxi?
Although I use the tube a LOT, I don't like it. It's so overcrowded and I find it quite stressful, people seem to leave their manners at street level! If it's not too far I will always opt to walk or even take a taxi.