Gary Crowley
Published: 3rd February 2021

Journalist, broadcaster, cultural commentator, club promoter, DJ and entrepreneur – Gary Crowley is one of those rare individuals who deserves the title "legend".
For more than 40 years he has been immersed in music. From his teenage post punk fanzine days (while still at school in the late 1970, Gary founded the New Wave fanzine "The Modern World) to Britpop and beyond. His passion for music is only equalled by his enthusiasm when it comes to championing new bands.
As well as fronting TV programmes he has hosted iconic radio shows for Capital, GLR. Soho Radio and BBC Radio London.
We tracked him down to discover his Best Days Out…
Tell us what you're up to at the moment…
I'm currently putting the final touches to a Gary Crowley Lost 80s 2 compilation 4 CD box set for those cool folk at Demon Records (released in June.
It features another personal selection of Rare, Diverse And Eclectic tracks from that golden period of pop – 1980-87.
Where was your favourite place to visit in London as a kid?
The West End!!
As a kid growing up on a housing estate in North West London,
Oxford Street
was only a 25-minute bus ride away and was a veritable wonderland for me and my pals.
The Red Bus Rover Pass for kids gave you unlimited travel on London Transport and really was an eye opener for me as far as seeing London (and boy did i see it) whilst getting a sense of its size and diversity.
Where is your favourite restaurant to eat with family?
Carluccios has always been a family favourite, even though the chain has sadly been drastically cut over the past few years.
My fondest memories are taking my daughter Mia there as a child and watching her tucking into her pasta whilst I also tried my hardest to stop her from causing havoc and turning the place upside down.
Where in the UK would you recommend to another family?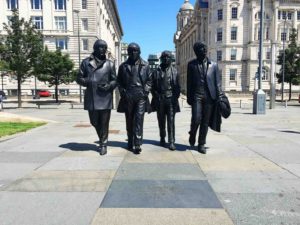 *The Beatles Statue, Liverpool
I've never not had an amazing time in Liverpool and I've been there many times over the years.
There's so much to do up there (especially for a "Beatle Nut" like me) and I've always found Liverpudlians to be so warm, funny and lively.
Describe your perfect day out with family.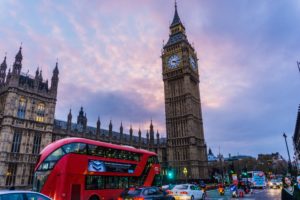 Exploring.
One of our family rituals on a Sunday morning is jumping into the car and exploring London for a couple of hours. North, South, East and West and all stops in between!
We've been doing this for a good few years now and London still continues to thrill and fascinate us.
1.
Regents Park
: I've been going there since I was a child and to introduce my daughter Mia to it's delights meant a lot. I've scoured every blade of grass of that park with Mia.
She loved it as a kid and we must have fed every duck and swan in there! And she still likes to visit when she's over visiting from Copenhagen.
2. Soho: Mia has been a fan of Soho ever since she 3/4 years of age. A treat for her was to sit outside Bar Italia in the sunshine and enjoy a Babyccino and 'people-watch'. It was heaven for me too.
Nowadays as a teenager she still enjoys Soho's diversity and colourfulness whilst a Falafel and Schnitzel at Maoz on Old Compton Street is her idea of bliss.
3.
Southbank:
 Mia as a child, and now as a young lady,  still enjoys the spectacular views and eateries of the South Bank.
We've spent countless hours, come rain or shine down there over the years. The
BFI cinema
was a particular favourite for both of us followed by a visit to
Pizza Express
.
It's a part of London that just keeps on giving to the whole family.
Recommend a great shop in London.
As a kid, walking into Selfridges was like walking into another world for me. It really was a wonderland. And it still is. I fell in love being taken there as a kid and it's a love story that has endured for me.
Pre-Covid a visit to the The Cinema at Selfridges was a real treat and is one i look forward to repeating once we're all allowed out to play again.
Where is your favourite park?
Primrose Hill is my personal favourite.
I have so many memories of the place stretching back most of my life. From playing weekly football there as a kid with my school to enjoying those sumptuous views of London's skyline with girlfriends to taking my daughter to the children's playground and watching her play.
It is such a magical place for me and has lost none of it's uniqueness with the passing of time. Without being too morbid, I'd like my ashes scattered there one day!
Bus, tube, taxi or cycle?
Easy peasey! The bus wins every time for me.
Being sat on top of a London double decker bus (preferably at the front!) and I am instantly a kid again. Happy as Larry. I've always been a great 'people-watcher' and there's no better place to do that on top of a London bus.
My buses of choice btw are either the 139 or 189. In never tire of those journeys in from Lisson Grove to the West End.