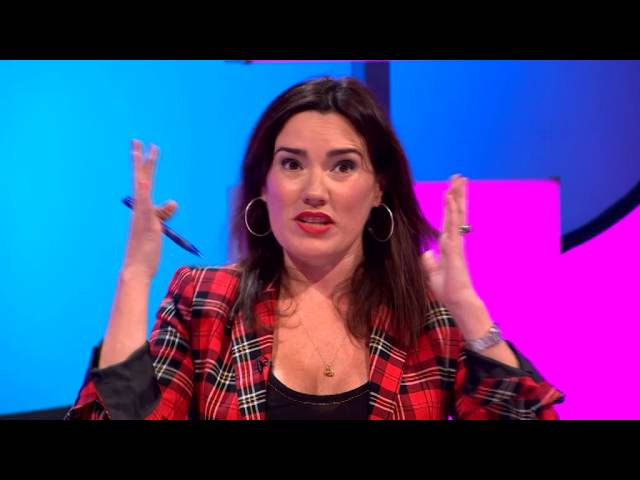 Wendy Wason
Published: 17th November 2020
Wendy is a Scottish writer, comedian and actress best known for writing and starring in the sitcom Half My Age Plus Seven and her award-winning stand-up.
Tell us about what you're up to at the moment…
I am currently working on a book, but you can see me pop up on various radio shows and podcasts at the minute. I'm doing a few quite a few online gigs. Keep updated on Twitter – where I'm normally chatting nonsense @wendy_wason.
What was your favourite place to visit in London as a kid and why?
As a kid I loved Covent Garden, Oxford Street and pretty much anywhere else on the Monopoly board.
I'm not from London and even now, almost 25 years in I feel so lucky to be a London resident. I live 20 mins by tube from Leicester Square but please do not ask me where Vine Street is. I have no idea.
Also –  there's something amazing about seeing the Houses of Parliament when you're not from here.
I also used to wonder and marvel about how unhappy everyone looked on the tube and now I'm one of them!
Where in the UK would you recommend to another family?
I would recommend my home town Edinburgh. It's great. But two months I would avoid are June – when all the language students go and they all have matching ruck sucks.
They manage to fill up whole pavements, it's quite remarkable.
The other month I would avoid is August. It's full of nasty, cynical stand-up comics. Avoid them if you can.
Also, Torquay is lovely. I went every year as a child and I loved it. I adore British sea-side towns – they invariably have a crazy golf course, an amazing fish and chips shop and a flashy light arcade. There will also be a swanky hotel and I'm the type of girl who loves a greasy spoon in the morning and a Michelin star in the evening. Extremes. Big fan of extremes me.
Where is your favourite place to eat with your family?
There are five of us in our gang and we all have an opinion. As a result, there are a few favourites.
If we have friends visiting with children from out of town we love Inamo. It has an interactive menu that the kids can explain to the other kids and play games while the grown-ups get the wine in. You can change the table cloth, see what you're about to order and your kids can talk directly to the waiters without their parents knowing. You can even watch the chefs cooking in the kitchen from your table.
We like a gimmick, so Putt Shack in White City also works for us too. We play crazy golf and they bring us burgers. Does life get any better?
The place all five of us like to go and have had various birthdays throughout the years is The Feng Shang Princess in Regents Park. It's a Chinese restaurant on a boat and we are big fans of of it. Lovely food, on the water and just the right level of kitsch.
What would be your perfect day out with the family?
As an actor and a comic, I'm either loaded or skint. Skint days can include walking along the canal in Camden and up past the zoo.
The city farms are great and – when they open again – the museums are free.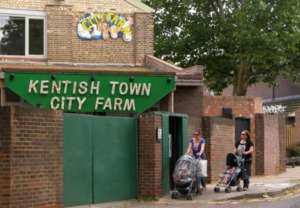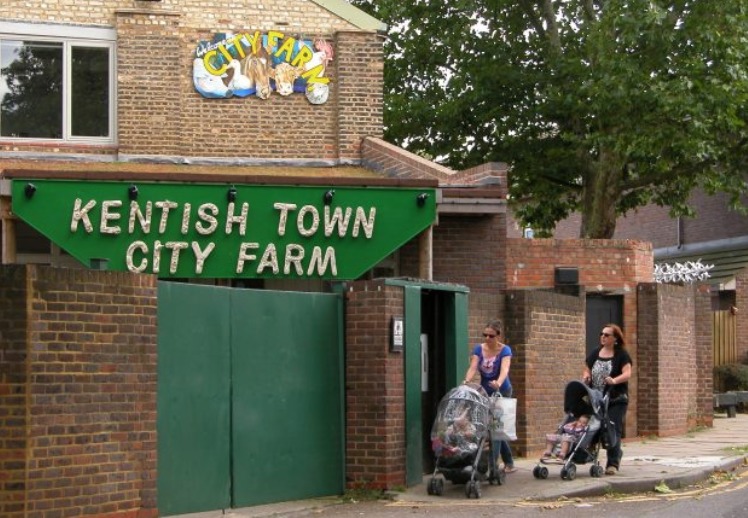 We love the Science Museum, The Natural History Museum and – on occasion – I have allowed the kids to lie on the floor of the British Museum and gaze at the roof. It is as spectacular as many of the exhibits.
We also enjoy bike rides round the Emirates.
*Top fan tip here* – If it's a home game, we advise getting there 4 hours before the game.
That is when the players drive their own cars into work to meet up. The kids get to see them arrive and then watch as they all go off on the team coach for some food. They come back on the coach two hours later followed by the visiting team and some of the players will even wave at keen fans.
Name three places you love going to with your kids:
As North Londoners we love Ally Pally. There are parks, a theatre, an ice-rink, a boating pond and wonderful views over the whole of London.
As North Londoners we love Ally Pally. There are parks, a theatre, an ice-rink, a boating pond and wonderful views over the whole of London.
We also enjoy floating along the Southbank. Sometimes if mummy is flush we will go to the aquarium or hop on the carousel – this is a full family activity. Even the teenagers will do it.
London Zoo is amazing. I'm torn about Zoos but I know how much conservation and research ZSL do and we love it there.
It is expensive but if you buy an annual membership you don't grudge popping in for half an hour and the kids will grow out of it soon. We went recently after lockdown and were told the animals missed the visitors so much. The gorillas came running over to see the children and were pressed up against the glass. It was amazing.
Best place to catch a film?
The Screen on the Green or any of The Odeon Luxes.
Although the youngest enjoyed playing with the electric seats more than he enjoyed the film last time we went.
Bus, tube or taxi?
Bus. Always the bus! It's a red London bus with a door at the front AND the back. How cool is that?
Actually, the earliest memory my older kids have is getting on a bus in Edinburgh with my mother and panicking as there was only one door and they couldn't work out how they were going to get off the bus.
Give us a tip or a London life-hack…
Get on a bus.
You understand the tube map but it's only when you are above ground that you see how all of London is connected.
If you know how close Covent Garden and Leicester square are you'd never take the risk of having to climb those stairs.
I was in London for about 8 years before it dawned on me you can actually SEE Embankment Station from Charing Cross Station.