Easter Egg Hunts, Walks & Adventures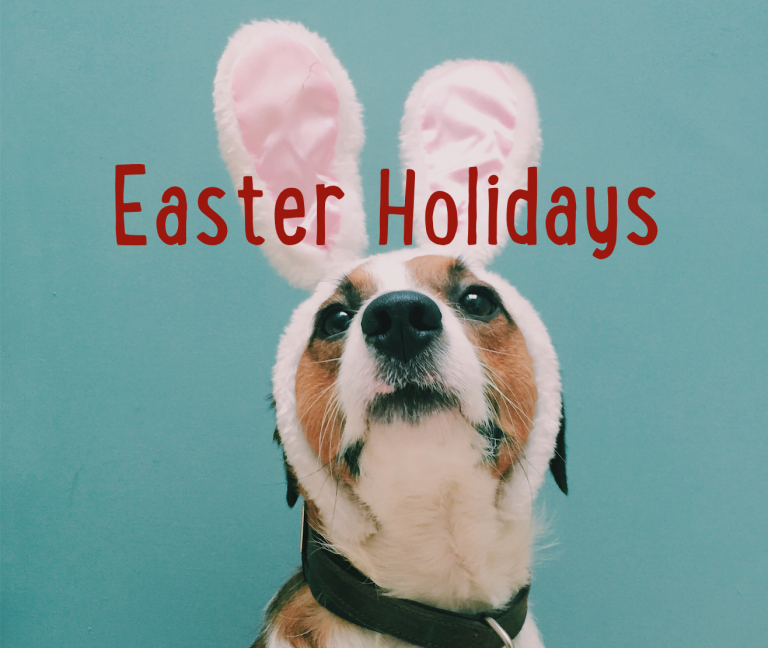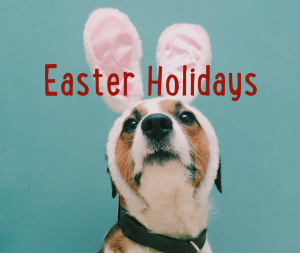 Parents need to find plenty of fun activities to fill the Easter holidays, but the quest can be "long, tiresome, sullen and filled with hours that could be spent rolling down hills" (in the words of Keaton Henson)! Have no fear, KidRated is here with a bunch of Easter attractions, events, walks and adventures to get keep the kids occupied and outside over the break, saving you time, money and from having to pick up chocolate wrappers all day. Have an Eggscellent Easter folks!
The Pesky Bunnies Easter Eggs-pedition
Head to Norfolk and make your way into the depths of the woods to immerse yourself into this family friendly Easter experience. Start by designing your own bunny ears to wear before completing the look with some face paint, gearing yourself up for the puzzling park trail as you use your clue sheet to find the hidden chocolate eggs. Once you've found all 6, you will be able to reveal the bunnies' favourite chocolate flavour and earn your badge.
Cost: £21.50 each
2nd – 19th April
Easter Adventure Quest at Scarborough Castle
Take your little explorers on a trip to Scarborough Castle for an Easter quest. The North Yorkshire spot is a great day out all year round but the Easter weekend is decked out with dragon eggs and quest boards as explorers aim to locate the hatched dragon! With a chocolate treat and certificate on offer for those who are successful, the family day out is one to remember.
Cost: £5.20 per child, £8.90 per adult.
2nd – 24th April
Leeds Castle Easter Egg Hunt
Leeds Castle is a great family day out during the spring, strolling through the well kept gardens of brightly coloured flowers and watching the birds of prey at the falconry arena. Get involved in the Easter Nest Trail which consists of 6 different boards so you can crack the mystery puzzle. The location offers endless indoor and outdoor photo opportunities, making great additions to the family album.
Cost: £19.50 per child, £28 per adult
2nd – 18th April
Easter Eggstravaganza Festival at BIG Sheep
In true Easter style, enjoy a day of fun on the farm surrounded by all the newborn animals. You will never run short of things to do at The BIG Sheep thanks to the jam packed schedule, keeping even the most fidgety of children entertained. From sheep racing and tractor rides to lamb feeding and running duck shows, the action packed day out will also double up as an educational visit.
Cost: £6 per child, £14.95 per adults
4th – 18th April
Cadbury's Easter Egg Hunt
Combine a visit to your favourite National Trust site with their family Easter events, getting your hands on a Cadbury chocolate treat as a reward for your hard work! At just £3 a ticket (plus garden admission if you are not a National Trust member), the event is a firm favourite every year. The Easter booklet will contain the clues your kids need to find the prize, encouraging them to explore the countryside surroundings and maybe even get a little muddy in the process.
Riverscape Easter Egg Hunt
Riverscape Easter Egg Hunt is located in a new children's soft play and learning centre Macaroni Penguin, so you can celebrate Easter among the local community. The hunt is open to everyone, with ten hidden Easter Eggs located around the Royal Wharf community, created in a Macaroni Penguin craft workshop. Each egg contains a secret number. Follow your map to find all the eggs, and add up all the numbers, to reveal the magic number and earn a special Easter Goodybag Prize. There are other prizes up for grabs too, for those who complete the Easter Egg Hunt first…
Cost: Tickets for the Easter Egg Hunt can be booked for £3 here
15th – 16th April
Egg Breakfast Menu at Tewkesbury Park
If you find yourself in the luxurious Cotswolds, don't hesitate to go for brunch at Tewkesbury Park. Their seasonal menu in March offers The Epic Egg Breakfast (fried ostrich egg & all the trimmings), a smoked haddock and blue-shell duck egg omelette, the Coddled Mother Hen Royale plus plenty of gooey chocolate-y sharing plates. Easter is all about eggs and chocolate – what better way to enjoy the combination of the two, in the Gloucestershire countryside. 
Miniature Audley End Railway
Miniature Audley End Railway is a hidden gem in the Essex countryside. Visit the Easter bunny in their woodland home and complete the activity booklet to find the hidden eggs and springtime animals. The train ride is also included in the ticket, taking you around the woods and introducing you to the Easter bunny who has special gifts ready for each child.
Cost: £8.50 per child, £17 per adult
Dino Kingdom at Gunnersbury Park
This is the first-ever time Dino Kingdom opens its gates to London! The epic outdoor, prehistoric exploration, offers an incredible 100 collections including life-size dinosaurs and other creatures, AR, Holographic and 3D mapping digital installations, bringing the infamous creatures 'back to life'! There will also be smaller dinosaurs to seek, including hatching babies and other interactive beastly beings amongst the woodland, Let your imagination run wild in this ultimate family experience, as you trek through the prehistoric kingdom. 
Cost: £12 per child,  £14 per adult, infants (0-2) go free
Anna Fiorentini's Easter School
Anna Fiorentini's Easter Schools are designed for older kids and teens between 7-16 years old who are eager to learn and develop performing techniques, singing, dance, and drama skills from top industry professionals. At the end of the week, students get to showcase what they've been learning in a performance for family and friends. The school runs during the school holidays and is a wonderful opportunity for young people to socialise, learn new skills and have fun!
This year's theme is Rock School, where kids and teens will get to learn rock songs and scenes from iconic musicals like 'We Will Rock You' and 'School of Rock', alongside upbeat choreography and acting scenes.
Cost: £210 for full course
4th – 8th April
Create & Grow at Squires Garden Centres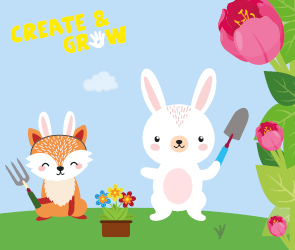 Be one with nature and check out the Easter themed activities on at Squire Gardens Centres around the UK! Here you can plant a colourful Easter pot (£6) or go on a Bunny hunt around the gardening grounds (£2.50). Locations include Twickenham, West Horsley, Woking, Crawley and more. Each activity takes around 20 minutes.
Biscuiteers Easter Icing Classes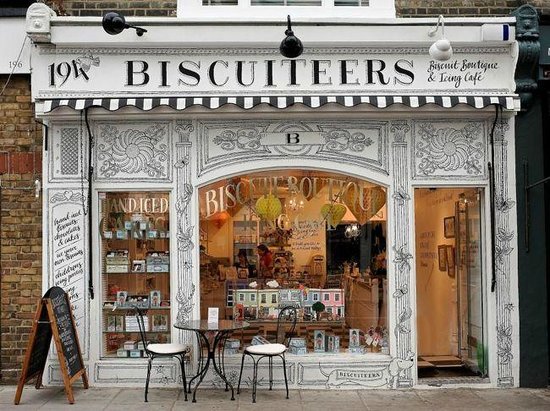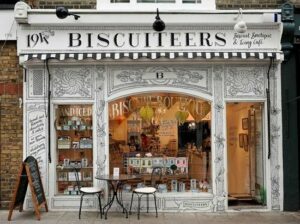 Your kids will have the chance to ice their own Easter themed biscuits to take home at Biscuiteers. With branches in Belgravia and Notting Hill, your children can design their own Easter eggs to spring lambs, with DIY icing that a perfect spring activity to do with friends or family – no egg-cuses not too book!
Tickets can be purchased on 14th, 15th and 16th April, with classes running from 3-6pm.
Cost: £30 per child / person
14th – 16th April
The Very Hungry Caterpillar at Kew Gardens
This Easter, your kids can follow The Very Hungry Caterpillar in an enchanting trail through the magnificent Kew Gardens. Based on Eric Carle's much-loved book, your kids can witness the character's journey from caterpillar to butterful, wind through sculptures of juicy fruits and be surrounded by the beauties of nature as flowers bloom in time for spring such as bluebells and cherry blossom.
Cost included with entrance ticket. 
Price: £5 per child, £19.50 per adult
Family ticket for £27 for 3
10am – 4.30pm
Until 18th April
Egg Hunts & Animals at Battersea Power Station
For animal lovers and active kids desperate to embark on an Easter egg hunts, outdoor games or giant mazes, Battersea Power Station is putting on tonnes of amazing free Easter events this half term. Let the little ones pet some cute farm animals, from rabbits to Pygmy goats and lambs at The Mini Farms' Petting Zoo.
Parents (or kids!) can use the public outdoor ping pong table while they wait…
15th – 18th April
The Lindt Gold Bunny Hunt at Hampton Court Palace
Back and better, the Lindt Gold Bunny Hunt allows your kids to explore the palace gardens and learn all about the interesting people who have lived, worked and visited Hampton Court Palace. The facts throughout the trail work as clues to find the bunny and, if you finish, you can collect a chocolate reward from the Learning Centre.
The hunt is designed for little ones to younger kids (4-12 years) and takes average 30 minutes to complete. So, what are you waiting for?
Cost included with entrance ticket.
Price:  Adult – £26.10 , Child   (5-15)  – £13.00
Under 5s go free.
Until 18th April