May Half Term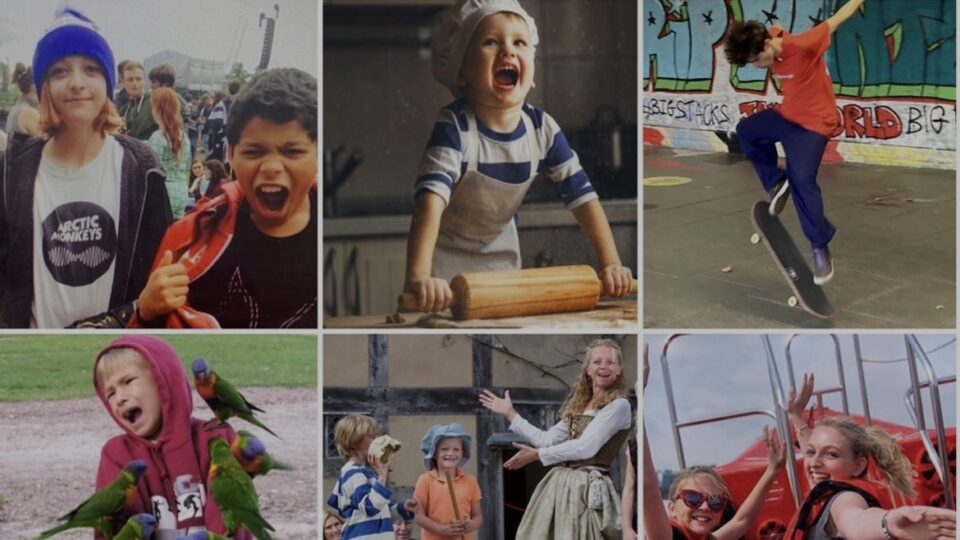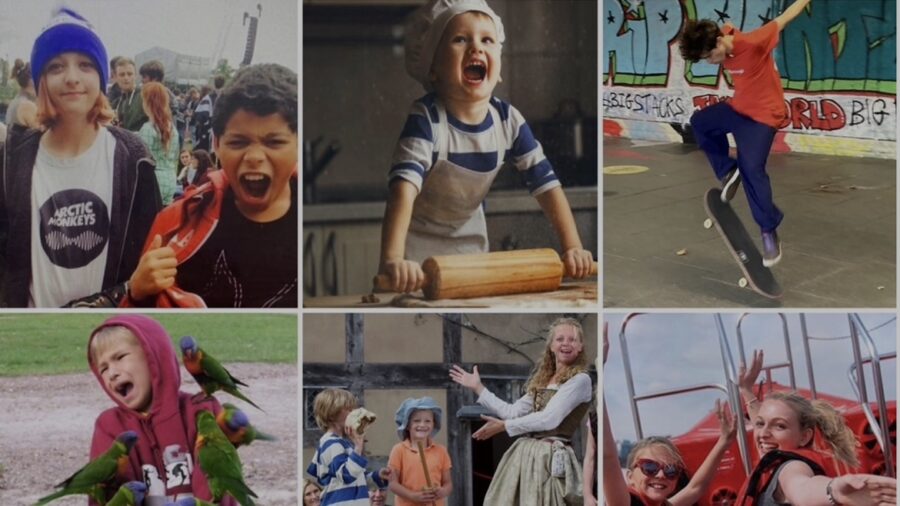 May Half-term is just around the corner, and if you're at a loss as to what you can get up to with the kids during that time, then stop worrying! Here at KidRated HQ we've picked our favourite activities and events that are going on in and around London. All of which will excite, entertain and engage your kids all of ages….
From museums to theatre taking in some off-piste attractions along the way, we've got something that should suit every kid and teen.
Plus a few KidRated half-term picks for those based outside London, so no-body feels left out over the May half-term break.
MUSEUMS & ATTRACTIONS
Science Fiction: Voyage to the Edge of Imagination at The Science Museum
The most epic exhibition in the galaxy has now been extended until 20 August 2023. This one is likely to interest slightly older kids and teens due to the pop culture references and film props. Described by the Guardian as 'a refreshingly optimistic antidote to apocalyptic dread', don't miss the opportunity to take your kids and teens on a once-in-a-lifetime adventure through the cosmos at the London Science Museum.
Guided by an artificial intelligence of alien origin, your kids will be placed at the heart of an exciting science fiction adventure. They'll be able to board and explore a unique spaceship, scout an unknown planet, and investigate how scientists and science fiction creators have imagined and built new worlds to better understand our own.
Throughout this dynamic and interactive voyage, the kids will love uncovering hidden gems including authentic objects from celebrated movies, TV, and books, as well as paintings, artworks, and photography.
Price: from £15
Family Events at Shakespeare's Globe
Shakespeare's Globe is always a win for families – a bit of culture and a lot of fun. The Family Globe Theatre Guided Tour runs all year round and the Storytelling sessions are fantastic as actors bring Shakespeare's characters to life with high energy readings of the text. Plus there's a new interactive exhibition and a full children's menu available at their on-site restaurant, Swan at the Globe.
What's great about this attraction is they separate the age groups in the workshops (5 to 8 & 9 to 12 years old). So older kids don't have to be grouped  with their younger siblings.
There's a real treat for kids this May half-term as BBC CBeebies will be live on stage with a special adaptation of Twelfth Night. Make sure you book early as these tickets will be snapped up.
Looking forward to the Summer Holidays look out for Midsummer Mechanicals (5+) – 22 July to 26 August – the Olivier Award nominated family show, based on A Midsummer Night's Dream featuring Peter Quince's acting troupe.
Dodger: A Family Adventure at Museum of London Docklands
This half term, take your kids on a journey around the collections at the Museum of London Docklands as part of their new family adventure trail based on the BAFTA-winning and fantastically fun BBC TV series, Dodger.
Created in collaboration with Universal International Studios and the BBC, your kids will help Dodger, Fagin and the gang stay one step ahead of the police in an immersive, self-paced experience, set against a converted 19th-century sugar warehouse.
Other events include:
Party parlour games (30 May-2 June, free tickets upon arrival)
Special event | Age 5+ | 11.00am, 12.15pm, 1.45pm
Roll up! Roll up! Join in the festivities by dancing, singing and being silly at our Victorian fete. Turn back the clock and get everyone involved for traditional games and old-fashioned family fun.
The curious tales of Polly Pickles! (30 May-1 June, free tickets upon arrival)
Workshop | Age 5+ | 10.45am, 12.15pm, 2pm
Step right up, folks, and hear the curious tale of Polly Pickles! This interactive and musical family show takes you back in time to Victorian London where you will meet Polly, a pickpocket with a penchant for danger.
Tail trail , (27th May – 4th June, free drop in)
Special event | Under 5s | 10.00am
Welcome our new cuddly and furry rats who have made their home in the Museum! Help them make friends in the Docklands and find out what life was like in the past for these little Londoners with this fun, free trail around the museum galleries.
Party paper chains (27th May – 4th June, free drop in)
Workshop | Age 3+ | 10.30am, 2pm
Help decorate the museum for its 20th birthday by making traditional Victorian paper chains. Design a paper chain or create your own decorations to help us celebrate in colourful style!
Victorian party object handling (27th May – 4th June, free drop in)
Object handing | Age 3+ | 10.30am, 1.45pm
See, touch and investigate real Victorian objects that would be used to celebrate in style. Discover what accessories people wore, what games they played and what a bottle of Victorian fizzy pop looked like. Discover where these items were made, what's home-made and their place of origin.
Victorian peg puppets (30th May- 2nd June, free tickets allocated upon arrival)
Workshop | Age 3+ | 10.30am, 11.30am, 1pm, 2pm
It's time to get 'crafty' just like Dodger and make your own Victorian peg doll in this free family craft. Just bring your imagination!
Family knees-up! (31st May, free drop in)
Special event| Under 5s | 11am, 2pm
Cor blimey, Guv'nor, it's only the museum's 20th birthday! Sounds like a chance to have a good old-fashioned East End knees-up. Join Tom Carradine (of Carradine's Cockney Singalong) at the ol' Joanna for a lively, interactive family event. Described by audience members as "Brilliant fun and very interactive", "joyous" and a "fantastic family event", come and celebrate our 20th birthday the East End way!
Age: 7+
Dates 27th May – 4th June 2023
Venue: Museum of London Docklands
Price: free drop-in entry
 Horniman Museum & Gardens
With its great galleries, amazing aquarium, beautiful butterflie and gorgeous gardens The Horniman Museum is an inspiring, surprising, family-friendly attraction in in South London's Forest Hill. Most of its exhibitions are free – just make sure you book in advance to ensure you get a time slot.
Families Drawn Together at National Maritime Museum
Join in on free drop-in workshops at the National Maritime Museum this May half term as past of the SEAson of Drawing.
Discover the collaborative process between father and son that defines the work of the Van de Veldes, and create your own family piece of artwork as parents and children are invited to work together. The workshops are suitable for all ages and abilities – so grandparents and younger kids can join in the fun too!
Price – free
The Making of Harry Potter
This half term, why not take your kids to step on to authentic sets, discover the magic behind spellbinding special effects and explore the behind-the-scenes secrets of the Harry Potter film series at Warner Bros Studios.
Located at the Studios where all eight films were produced, the Studio Tour showcases the incredible British talent, imagination and artistry that went into making the impossible a reality on screen.
Brand new for 2023, the Discovering Hogwarts experience at Warner Bros Studios will be taking place place between 2 May and 4 September, perfect timing for the May half-term and Summer holidays. Interactive experiences throughout the feature will tell the story of Harry's first experiences in the wizarding world, and bring some of your kids' favourite scenes to life.
Amongst other hands-on activities, your kids will be invited to create an origami 'Sorting Ceremony' chatterbox to take away. And for the first time since filming, over 400 floating candles will adorn the enchanted ceiling of the Great Hall, giving your kids and teens a unique chance to step into the set just as the cast would have seen it during Harry Potter and the Philosopher's Stone.
Treat them to an experience they'll never forget this May half term!
Age: All ages/Under 4's Free
Venue: Studio Tour Dr, Leavesden, Watford WD25 7LR
Price: Book your tickets via KidRated
. Click
here
for details.
In Person and Online Sessions at Cypher Coders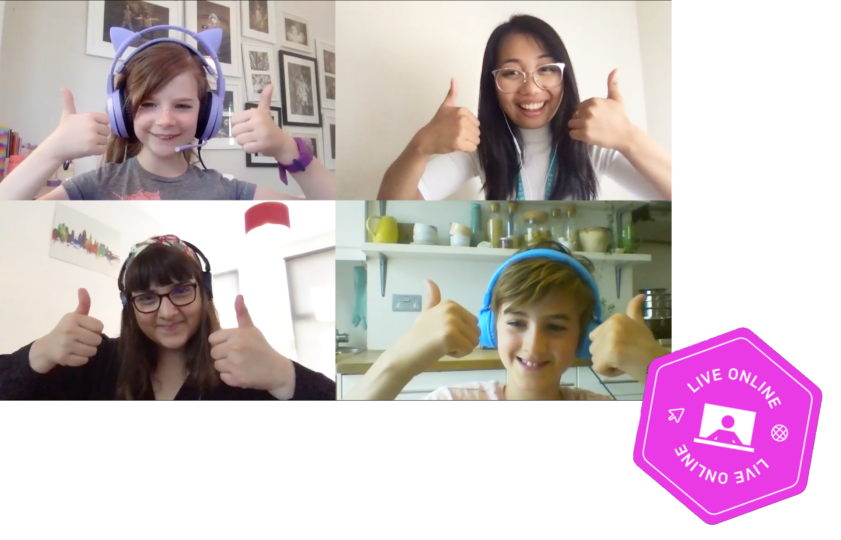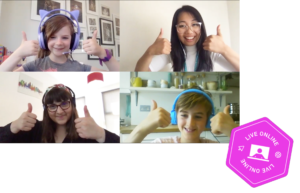 Why not get the kids to try something different this May half-term and have a crack at coding? Cypher offers fun and engaging coding camps and clubs for kids aged 5-12, taught by the UK's leading coding school for kids.
Cypher's Magic May Coding Camp combines the enchanting world of magic with the exciting world of technology! The camp is designed to allow children to discover the magic of coding and STEM while developing crucial 21st-century skills. Through coding, animations, robotics, and more, your kids will gain practical skills that will last a lifetime in a collaborative and interactive environment.
Camps are running at some of London's most prestigious schools throughout May half term for kids aged 5-12.The camps offer complimentary early drop-off to accommodate work schedules too, making it a bit easier for us parents!
Price – from £125 per day
Guided Walking Tour with Dan Mudford
Daniel Mudford is a fully-qualified Blue Badge Guide, which means he's trained to offer the best in value, knowledge and professionalis on his walking tours around London. If the weather permits, it's about time you took the whole family on fun, friendly and fascinating walk to appericiate our city. Dan is also a London-based artist and brilliant tour guide with an avid background in music and film.
"I have lived in London for 30 years and it still surprises and excites me, and I look forward to sharing my expertise and enthusiasm with you when you visit. Together we can explore the incredible variety London has to offer: from the Royal Majesty of The Tower of London and Westminster Abbey to the futuristic skyline of the City of London's architecture to the funky back streets and hidden alleyways of Soho, Shoreditch, Legal London and beyond… I can also make sure you stay well-refreshed, be it in a traditional pub or tea room, or one of London's more modern dining venues."
Adventure Workshop at The London Wetland Centre
If you are always trying to get your kids outdoors and off their screens, treat them to a inspiring family adventure at The London Wetland Centre. It's the UK's leading conservation charity with a mission to protect wetland wildlife and the natural habitat.
Queens Skate Dine Bowl
Love ice skating? Love 10 pin bowling? QUEENS skate dine bowl in Notting Hill has both!
With food and drink sorted by MEATliquor, this venue can honestly boast that it is London's biggest 'one stop fun shop'. Whether it's bowling, ice skating, or karaoke, everyone will leave having had fun, fun, fun. For those that want to take skating more seriously, there are private lessons on offer. Check their website for further information.
Happy 150th Birthday Ally Pally
To celebrate 150 years since London's Alexandra Palace first opened its doors in 1873, the iconic venue will be hosting an enormous free party for all ages, featuring family entertainment, music and cinema, amongst a host of other activities.
Explore all corners of the Palace and the award-winning 196 acre park, enjoy live music, cinema screenings, tours, ice skating, street food, and plenty more.
Kids Rule – Eltham Palace and Gardens
Celebrate King Charles III's coronation at Eltham Palace and Gardens this May half-term, with their Kid Rule events, featuring a variety of hands-on activities and fresh-air fun for all the family!
Price: free for English Heritage members, from £10 for non-members
Discovery Day: Time Travellers at The LookOut Discovery Centre, Hyde Park
Your kids will be able to take part in a variety of free family activities and travel back in time through the royal park's history at the LookOut Centre in Hyde Park. Activities include creating a plant print with Hapa zome, trying their hand at calligraphy and a meet and greet with Queen Victoria.
Drop in anytime between 11am to 3pm during May half term. Activities are suitable for the whole family to enjoy.
Price: free
THE ARTS
Polka Theatre
Polka Theatre are famous for empowering children to navigate their world through inspirational theatre and creative experiences. The collective bring communities together, create ground-breaking theatre and enable a playful space to improve children's mental health and wellbeing
There's something for everyone here – whether that's watching a performance or taking part in a workshop. Check the website for details 
May half-term highlights include The everywhere Bear (ages 3-7) and The Adventures of The Little Red Hen (ages 3-10).
Alternatively if you'd like to give your active kids some release, why not sign them up to one of the many Polka clubs? There is something running for all ages – Baby Explorers (0-8 months), Creative Explorers (18 months – 3 years), Act 1 (4-6 years old) and Act 2 (7-9 years old). Prices and dates vary.
Nowhere presents blockbuster films quite like the Royal Albert Hall. The venue's Films in Concert series launched in 2009, building on the Hall's heritage as a place to experience cinema with live musical accompaniment during the heyday of silent film.
Sit back and watch Marvel's 2018 Oscar-nominated feature Black Panther, complete with full orchestral accompaniment.
Age: 12a
Date: 27th May
Who could resist the classic tale of Matilda, the dark and delightful adaptation of Roald Dahl's tale of a child genius and her monstrous headmistress?
The narrative focuses on Matilda, a girl gifted with a keen intellect and psychic powers at just five years old. It follows her as she overcomes the numerous obstacles put in her way by her family and school, where she ultimately helps the only teacher she likes, to reclaim her life.
Written by Dennis Kelly, with music and lyrics by the quirky, super-clever Australian comedian, Tim Minchin. There are a couple of scenes that could be slightly scary for younger children but its great fun for kids of most ages.
Age: 6+
Until 26 May 2024
Venue: Cambridge Theatre
Back to the Future: The Musical
This stage adaptation of the iconic 80's film, Back to the Future, is sure to evoke some feelings of nostalgia for many of you parents. The kids are sure to get excited when Marty McFly, your typical rock 'n' roll teenager, is accidentally transported back to 1955. In order to guarantee that he makes it back to the future, he needs to ensure that his parents meet and fall in love. You and the kids will marvel at the gravity-defying, time-travelling DeLorean that supposedly reaches speeds of up to 88 miles per hour!
Age: 6+
Until 22nd October 2023
Venue: Adelphi Theatre
The Smeds and the Smoos
The Smeds and The Smoos is about a pair of feuding tribes of quirky aliens who must put their differences aside when two of their youngsters elope together. It's adapted by Tall Stories, whose theatrical take on 'The Gruffalo' has been a touring staple for aeons.
Age: 3+
Until 3rd September 2023
Venue: Lyric Theatre
This production of Anna and Elsa's well-known story includes all the incredible special affects you'd expect from a Disney production, jaw-dropping scenery, and all the song kids (and parents!) know and love.
It's an unmissable experience that will stay with the kids long after the curtain falls. Even the biggest Frozen fans will be in for a few surprises, as the production features new music from Kristen Anderson-Lopez and Robert Lopez, the unforgettable Let It Go writers.
Age: 6+
Until 15th October 2023
Venue: Theatre Royal Drury Lane
The Town Mouse and The Country Mouse
Step aboard the UK's only floating puppet theatre for a family show all about experiencing new things. A pair of mice are both taken out of their comfort zone as the Town Mouse navigates rural wilderness and the Country Mouse is bombarded by busy urban life. Brought to life with charming traditional puppets, the classic Aesop fables will win over little ones, as well the grown-ups.
Age: 3+
Date: 13th May to 11th June 2023
Venue: Puppet Theatre Barge, Little Venice
Bleak Expectations
Described as a Dickens mash up, Bleak Expectations follows the adventures of three siblings Pip, Poppy and Pippa and their friend Harry Biscuit as they try to outsmart the Hardthrasher family and outrun Mr Gently Benevolent in Victorian London.
It's so much fun, with the line-up including actors Stephen Fry, Stephen Mangan, Ben Miller and Adjoa Andoh and comedians Tom Allen, Alexander Armstrong, Jo Brand, Jack Dee, Nish Kumar, Lee Mack and Sue Perkins.
If your kids are fans of Oliver, Great Expectations and the well known Dickens classics then they'll enjoy this. And if they're new to him it's a fun way to introduce them to his books.
Age: 12+
Date: 3rd May – 3rd September 2023
Venue: Criterion Theatre
The Rocky Horror Picture Show
This legendary rock 'n' roll musical celebrates 50 years of non-stop partying with this special anniversary production. It's a humorous musical tribute to science fiction and horror B movies that has developed a huge cult following.
Brad and Janet are a simple engaged couple whose lives get turned upside down by Frank 'n Furter and his household of strange Transylvanians on a stormy night when their car breaks down close to his mansion.
It's quite sexual and lewd in places so only you can decide whether this is age appropriate for your children but if you do, they'll love the interactivity of it, including dancing, pop-throwing and call backs.
Age: 12+
Date: 3rd May – 10th June 2023
Venue: Peacock Theatre
Price: from £22
Chickenshed
Currently reducing judge Alesha Dixon to tears on Britain's Got Talent, Chickenshed proudly brings people  of all ages and backgrounds to produce theatre that not only inspires and challenges audiences, but also celebrates diversity and inspires positive change.
Why we love it
Chickenshed runs children's and youth theatres for over 800 young people, operates three nationally accredited education courses, engages in community outreach projects and has established a growing network of 'sheds' across the UK.
Why your kids will love it
As well as having the opportunity to develop their performance skills and take part in main house productions, every kid and young person who takes part gets to grow and thrive in an inclusive environment where being different is celebrated. The Children's and Youth Theatres are in such high demand, Chickenshed aren't always able to offer a place for new members straight away so make sure your children really focus on writing a brilliant application!
Essential info
Chickenshed offer Captioned, Sign Interpreted and Audio Described performances. There is also plenty of access for wheelchair users and other people with mobility requirements.