October Half Term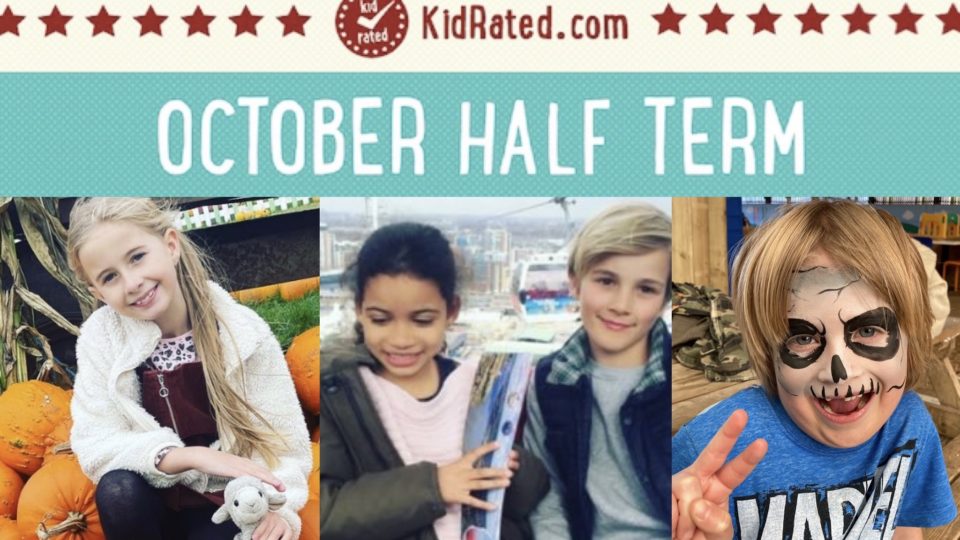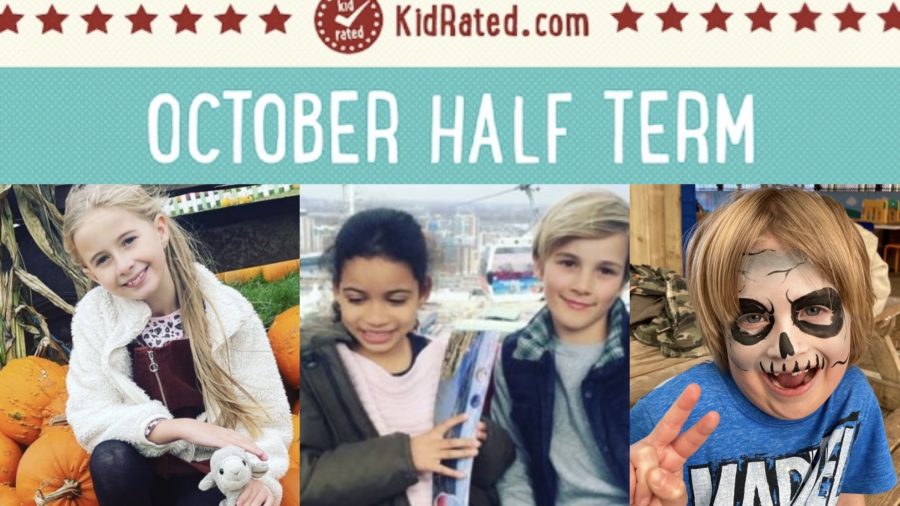 Halloween has arrived but nothing can scare us after the year we've had… 
There is SO much going on this half term – from museum tours, cooking schools, football clubs, theatre groups – there is something for every child and teen of all abilities and interests meaning less tantrums and tears, more fun and laughter.
As Samuel Johnson once said "When a man is tired of London, he is tired of life, for there is all in London that life can afford." Happy Holidays and enjoy your well-deserved rest to our friends far & wide!
Don't forget to K-Rate your experiences and share your spooky halloween costumes with us! #KidRated @KidRated


THE ARTS
Lauren Child: The Return of Clarice Bean
Charlie and Lola, Ruby Redfort and Hubert Horatio: Lauren Child has created some of children's books' most beloved characters. This year, Clarice Bean, the irrepressible star of her hit series, returns in Clarice Bean: Think Like an Elf.
As well as shining a light on what's in store for Clarice in this brand new tale, Child talks with author and journalist Hannah Beckerman about where she gets her inspiration and gives an insight into how she creates her unique books. As well as shining a light on what's in store for Clarice in this brand new tale, Child talks with author and journalist Hannah Beckerman (The Impossible Truths of Love, If Only I Could Tell You) about where she gets her inspiration and gives an insight into how she creates her unique books.
Admission
Adult – £12
Child – £9
*Concessions receive 25% off tickets
11am British Summer Time
Saturday 23rd October
Polka Theatre
Polka Theatre are famous for empowering children to navigate their world through inspirational theatre and creative experiences. The collective bring communities together, create ground-breaking theatre and enable a playful space to improve children's mental health and wellbeing, in particular as a response to Covid-19.
If you and your kids would like to simply watch or partake in a one-off performance, Polka Theatre's RED is running from 25 Sep –  Sun 31 Oct. Inspired by Little Red Riding Hood, voyage across Polka through woods and swampland in an adventure like no other. This exciting visual and physical storytelling production with Sign Language, will take your kids on a thrilling mission.
Alternatively if you'd like to give your active kids some release, why not sign them up to one of the many Polka club's? There is something running for all ages – Baby Explorers (0-8 months), Creative Explorers (18 months – 3 years), Act 1 (4-6 years old) and Act 2 (7-9 years old). Prices and dates vary.
All half term
National Youth Theatre – Start Up Half Term
This five-day course, Start-Up Half-Term is the perfect introduction to the National Youth Theatre's approach to ensemble theatre making open to everyone aged 11-14. Using story-telling, chorus, character and song, your pre-teens will develop acting talents and learn to work as part of an ensemble.
Admission
Ideal for ages 11-14
Classes will run over five days, Monday – Friday 10am – 5pm
Cost: £240
Number of participants: 24
Places are limited so book to avoid disappointment
25th – 29th October
Matilda the Musical
Matilda The Musical is the multi-award winning musical from the Royal Shakespeare Company, inspired by the beloved book by the incomparable Roald Dahl. Winner of 99 international awards, including 24 for Best Musical, Matilda continues to delight tourist and locals in London.
With book by Dennis Kelly and original songs by Tim Minchin, Matilda The Musical is the story of an extraordinary little girl with a vivid imagination and a sharp mind. If your kids love the classic 1996 film, then don't hesitate to take them on this theatricial adventure and sing-a-long. Perfect performance for the whole family.
Admission
Cambridge Theatre, Seven Dials, London
For the first time in forever, the Theatre Royal Drury Lane has reopened its doors, bringing Disney's FROZEN to the stage in this magical theatre production. With incredible special effects, jaw-dropping scenery, and all the songs your little ones known and love, it's the perfect pre-christmas half-term treat for your kids.
Theatre Royal Drury Lane, Covent Garden, London
Tickets from £20 – £59.50
A limited number of £20 day seats will be released at 10am on performance days
Open till June 2022
Family Workshops at Shakespeare's Globe
Shakespeare's Globe family festival is back and packed full of events and activities this October half term. Uncover the magic of storytelling in a Family Workshop, explore Shakespeare's plays in a Storytelling session, jump into the action in an On Stage Workshop and learn the secrets of the Globe on a Family Guided Tour.
Live performances at the Globe during the October Half-Term are Twelth Night and A Midsummer Night's Dream.
Little Amal – The Walk
A little girl on a BIG journey
Little Amal is the giant puppet at the heart of The Walk, travelling 8,000km in support of refugees.
In 2021, the 3.5 metre-tall living artwork of a young Syrian refugee child will walk across Turkey, Greece, Italy, France, Switzerland, Germany, Belgium and the UK to focus attention on the urgent needs of young refugees.
Follow her adventure across borders, languages and cultures, meet her creators and the people she encounters, see the landscapes she explores and the events of welcome created for her by many of the world's leading arts and humanitarian organisations. #LittleAmal 
Locations
St Pauls Cathedral (23rd October)
Trafalgar Square (24th October)
23rd -24th October
Affordable Art Fair, Battersea
Affordable Art Fair is back in Battersea Park this autumn, packed with inspiring art to suit all tastes and ages.
You don't have to bid your life savings on a painting to purchase wonderful and unique art. At this annual event, expect to leave feeling creativity inspired following artist performances, innovative talks and tours, hands-on workshops, kid's activities, live music and restaurants; making the fair an ideal day out with family and friends. Plus there is also a playground close-by if the kids get bored.
Admission
Battersea Park, 170 Kennington Ln, London SE11 5DP
Family Hour runs on Saturdays and Sundays, 10am – 11 am.
Adult – £13 (Weekend)
Free entry for children under 16 accompanied by an adult.
22nd -25th October
MUSEUMS AND ATTRACTIONS
The Making of Harry Potter
In celebration of Halloween, a fan-favourite returning this year will be the 100 floating pumpkins in the magnificent Great Hall (as seen in Harry Potter and the Philosopher's Stone) at Warner Bros. Studios. Each uniquely carved pumpkin was hand-crafted by Head Propmaker on the Harry Potter film series.
Your kids are invited to learn the moves behind a wand combat scene, just like the Battle of Hogwarts, in a live duel with Death Eaters. Watch them shriek in excitement as they learn a sequence from the famous battle scene and practice spells on Death Eaters during your visit. Instead or aswell as this day of activity, your family can discover the making of film making by walking in the footsteps of Harry Potter in this grand film full of costumes, wands and surprises.
Horrible Histories presents Terrible Thames
Horrible Histories proudly presents a wicked new tour of the Terrible Thames. It's your last chance to climb aboard and prepare to hear the horrible history of the most famous river in the world!
Give your kids a taste of British History in disguise as they dive into the stories of King Henry VIII, Anne Boleyn, Julius Caesar, the Duke of Wellington, Queen Boudicca, Jack the Ripper and Captain Kidd, in this history of the Thames with the nasty bits left in.
Admission
Adult (15+) – £22
Child – £14.00
Infants go free.
FAMILY TICKET – £59.50 – 2 Adults and 2 Children or 1 Adult and 3 Children
1st October
Meet Bing and Flop at ZSL London Zoo
Explore ZSL London Zoo with a brand-new Bing trail and storytime sessions, helping little ones learn even more about the 20,000 amazing animals inside London's top attraction.
Follow a self-guided trail where young children can help Bing and his friends complete the Zookeepers' daily checklist, with a fun activity to do at each checkpoint. Don't forget to the interactive storytime sessions led by one of ZSL's Zookeepers. Access included with Zoo entry.
20th September – 31st October
The Gruffalo's Child at Kew Gardens
Look out for fun surprises as your kids go on a magical adventure through the deep dark wood at Kew Gardens. Along the way your kids will recognise beloved characters from author Julia Donaldson including Fox, Owl, Snake, the Gruffalo, the Gruffalo's Child and of course, the Big Bad Mouse. Intrepid explorers can join for free with the cost of a entry ticket to Kew Gardens.
Adult (15+) – £17.50
Child – £5
FAMILY TICKET FOR 3 – £25
16th- 31st October
Guided Walk with Dan Mudford
"I have lived in London for 30 years and it still surprises and excites me, and I look forward to sharing my expertise and enthusiasm with you when you visit.  Together we can explore the incredible variety London has to offer: from the Royal majesty of The Tower of London and Westminster Abbey to the futuristic skyline of the City of London's architecture to the funky back streets and hidden alleyways of Soho, Shoreditch, Legal London and beyond… I can also make sure you stay well-refreshed, be it in a traditional pub or tea room, or one of London's more modern & exclusive bars and dining venues."

Illuminature at The London Wetland Centre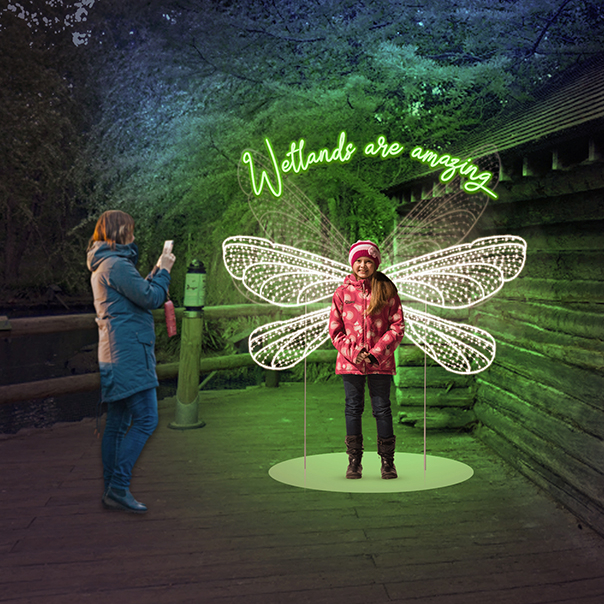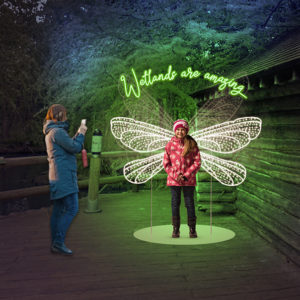 The London Wetland Centre is the UK's leading conservation charity with a mission to protect wetland wildlife and it's natural habitat. This half-term, you can see the site in a whole new light! Experience a spectacular illuminated trail and explore nature after dark.
Along the route, your kids can play in the immersive tunnels, hop along the responsive lily-pads, create colourful shadow animals and enjoy interaction with nature and light.
Admission
Adult – £17.50
Child – £12.50
Children under 4 go free.
22nd October – 9th January
The Horniman Museum & Gardens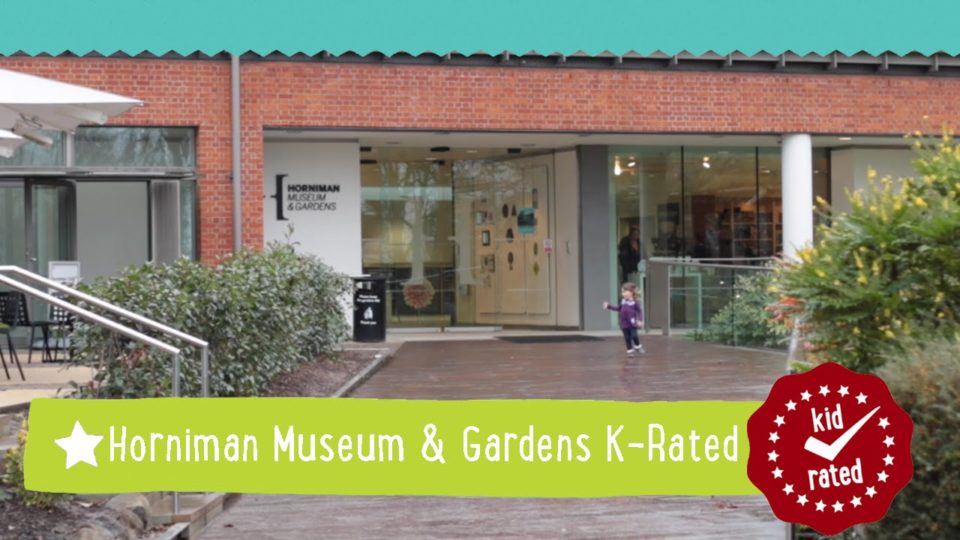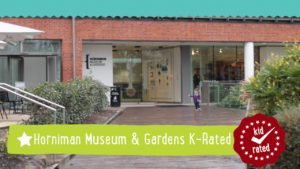 There's so much going on at the Horniman Museum this half-term, it's hard to keep up!
Free and recommended exhibitions include Dance Can't Nice: Exploring London's Black Music Spaces (great for music loving teens) and The Sustainable Way, created by the Horniman Youth Panel who are passionate about climate activism.Ticketed attractions include The Butterfly House (perfect for young and excitable kids), Monkey Business and, of course, the Aquarium.
Location
100 London Rd,
SE23 3PQ.
Dates, times and ticket prices vary
Capital Studios, Wandsworth, SW18
Tickets from £19.99
Until 31st October
No Escape Halloween Special
This Year, No Escape ft UK Haunters Team have planned something truly terrifying for your older kids and teens. Each of the rooms will have at least one actor and creepy character throughout the game which you will need to interact with (if you are brave enough). You'll need your wits about you to escape these rooms. Which of your friends do you trust with your life?
Admission
No Escape Halloween Special is on at four locations with differing themes:
Oxford Street – The Dentist 
Aldgate East – The Toystore & The Butcher
Brixton – The Darkest Hour
Holloway – Breakout & The Killer
Tickets from £35.00 per person
Ghost Raiders at The Tower of London
The spirits of The Tower of London have been released to the wild this Halloween, and families are being called to investigate. Your kids and teens will become Ghost Raiders, set to uncover unsolved mysteries that linger inside the walls of this former site of execution, from Anne Boleyn to Robert Devereux. This day out is perfect any child with an interest in Sherlock Holmes, detective stories or murder mysteries!
Admission
Included in ticket price to the Tower of London 
10am – 4pm
Spooky Season at KidZania
KidZania London is getting ready to welcome kids AND adults this spooky season with a line up not to be missed this October half term. Kids aged 4-14 can join the thrills and frights as the indoor city full of immersive activities based on real life jobs is transformed into a fa-BOO-lous ghost town with six new activities especially for Halloween: The Halloween Hike, The Halloween Parade, Ghastly Garments, Ghost Tour, Petrifying Parcels and BOO-gie on down.
Meanwhile adults can take over the city for one night only on 22 October, 7pm – 11pm and try everything on offer to release the inner child. From an airline pilot to doctor, firefighter or a radio DJ, grown-ups can make their dream career a reality… It's a little scary and a lot of fun, with drinks package add-ons including We like to BOO-gie, You're BOO-tiful and #Squad-Ghouls.
Admission
October Half Term
Child ticket from £26, adult ticket from £16
Adult Night
For adults aged 18+, Tickets from £35
Free bloody cocktail on entry.
10am – 7pm British Summer Time
22nd -31st October
Banquist Masterchef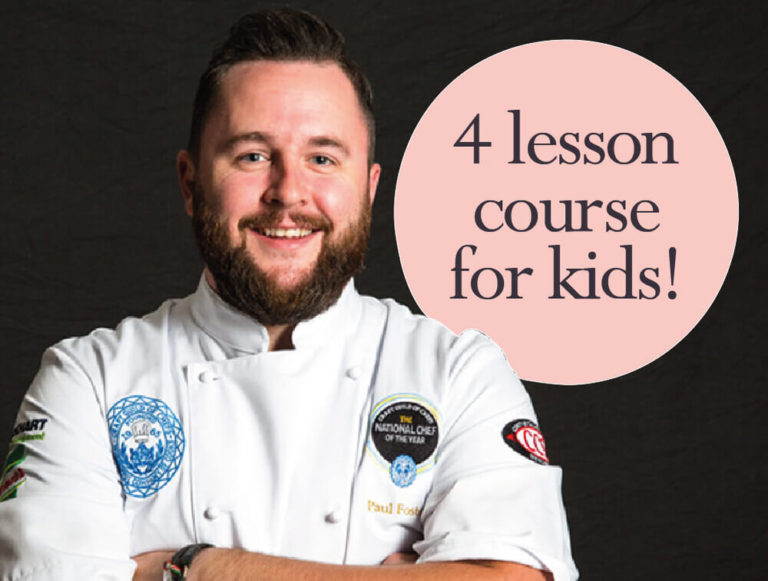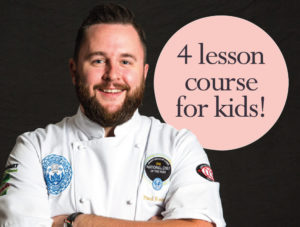 Take your kid on a Michelin Star journey with 4 delicious cooking lessons this Autumn half term.
Paul Foster is chef owner of Michelin-Starred Salt in Stratford-Upon-Avon. He's learned from the best, including Raymond Blanc and Thomas Keller. Paul has two young children, and knows better than anyone how hard it can be to get kids cooking good food. Luckily, he happens to be an incredible teacher!
To stop the food shop hassle, all your ingredients arrive the day before on Wed 27th October. They'll stay fresh to cook with all week. Using Paul's step-by-step video guide, he'll teach your kids famous dishes from all over the world: Mexico, China, Italy, Japan. The step-by-step video guides are available on demand, so you can cook with your kids at anytime of the day.
Admission
From £99.90 (Cooking for 1) – £199.90 (Cooking for 4)
27th- 31st October
Cypher Coders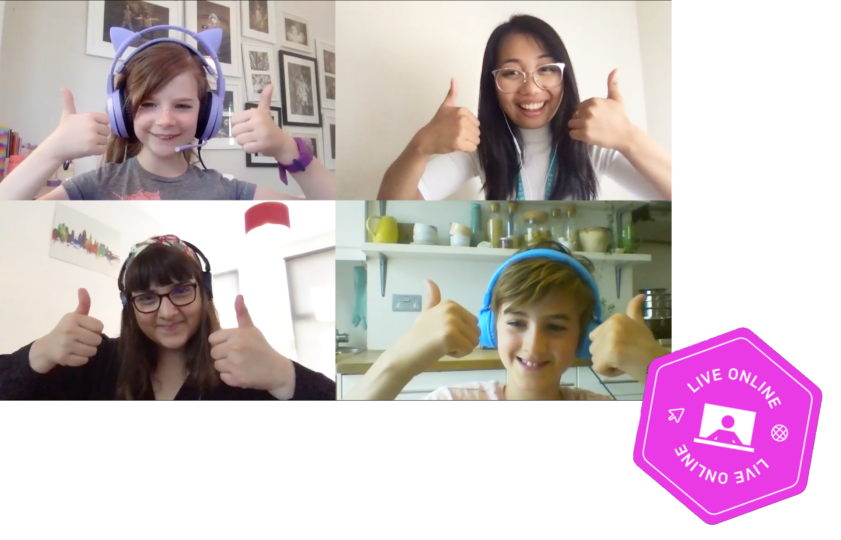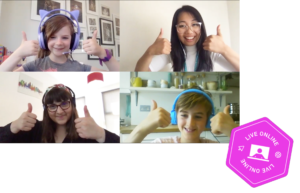 Wondering what to do every Saturday morning? Try Cypher's new Magic + code classes. Designed to teach kids how to code and keep them entertained at the weekend, the Live Online Magic + code classes will enchant young students and give them the magic power of code over each 90-minute session.
These exciting new creativity and coding classes will get kids into the wizarding spirit and discover the enthralling lure of coding without having to wait for next year's Summer camps. The series of four lessons can be booked singly or as a block of 2, 3 or 4 – giving kids the freedom to just try one out – or really get into their magical coding over four different classes.
Each Saturday, Cypher's Magic + code classes will reveal a different creative coding project, including:
> MYTHICAL CREATURES – conjure up your own magical creation
> AMAZING ANIMATIONS – create your magical world
> ENCHANTING POTIONS – mix away in the virtual magicans workshop
> MESMERISING OPTICAL ILLUSIONS – design your digital art
Every Weekend, All half term
Pirate Training at Golden Hinde
Find your sea legs this October half–term with a barrel load of exciting activities at The Golden Hinde. Meet the crew and discover what life might have been like on an Elizabethan galleon. Uncover the story of the circumnavigation and take part in The Voyage of the Golden Hinde. Ready your weapons, load the cannons, and raise the anchor as you take part in a special training session with the ship's master. Are your kids ready to live a pirate's life?
Admission
Adults – £10
Child – £10
Group of 4 – £35 (includes general admission and access to all other half-term activities)
Running time: 45 minutes. 10am – 5pm.
23rd- 30th October
Queens Skate Dine Bowl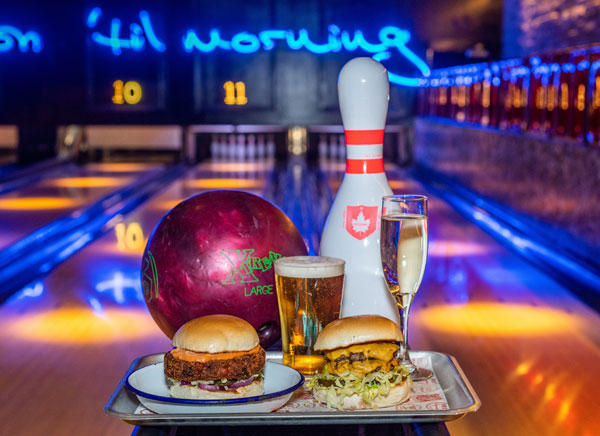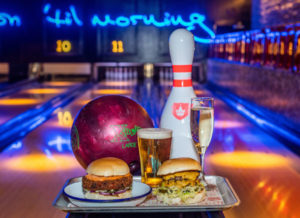 Love ice skating? Love 10 pin bowling? QUEENS skate dine bowl in Notting Hill has both!
With food and drink sorted by MEATliquor, this venue can honestly boast that it is London's biggest 'one stop fun shop'. Whether it's bowling, ice skating, or karaoke, everyone will leave having had fun, fun, fun. For those that want to take skating more seriously, there are private lessons on offer. Check their website for further information.
All half term
Thames Rockets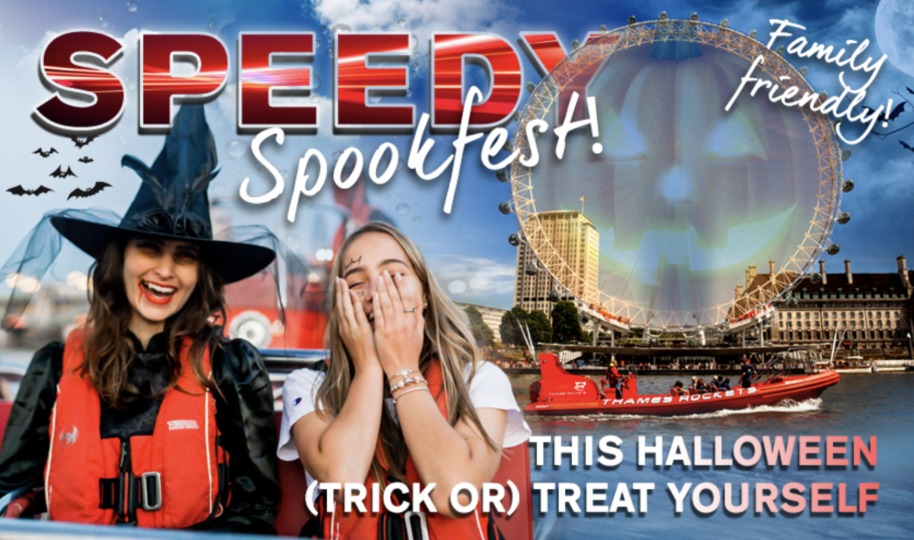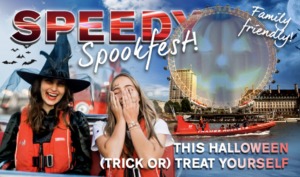 This year Thames Rockets are pulling out all the stops to make this Halloween spell-binding – with family-friendly SPEEDY SPOOKFEST and, for adults-only, SPEEDY SPOOKFEST AFTER DARK. Tiptoe on board and get involved in some seasonal silliness whilst your 'gruesome guide' lets you in on some of London's spookiest stories.
Once past Tower Bridge it's time for the real 'fright'. Hold on tight as your 'spooky skipper' revs up your Rocket to a hair-raising 35mph! Be whooshed away on your very own 'fright flight' with a monster mash up of Halloween themed hits to sing along to. Twist and turn as if on your very own witches broomstick – are you ready for some spellbinding speed?
Sunday 31st October
Family Rave with Big Fish Little Fish
Since 2013, Big Fish Little Fish have brought raving to the family massive. An independent, grassroots music and events crew of seasoned ravers and parents that put on family raves with all the freedom and excitement of a mini-festival, right in the heart of cities and towns across the UK.
Three Halloween events run by Big Fish Little Fish have already sold out in London this half-term, so get your tickets fast! Join the award winning, world famous, pioneering crew as they bring acid house, techno, house and drum 'n' bass to families with 0-8 year olds. DJ Mark XTC will bring some original acid house and jungle flavour.
Expect fancy dress themes, bubble machines, giant ballons, parachute dancing and glitter canons. All the fun without the hangover!
31st October
Natural History Museum Ice Rink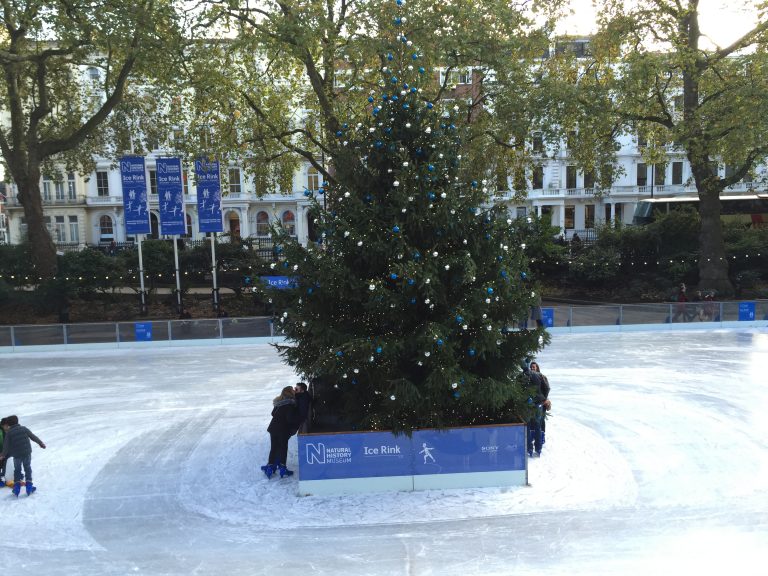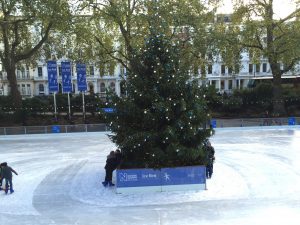 After an incredible 16 years, the Natural History Museum have announced that this will be the final year holding the annual Christmas Ice Rink. Before you send off your complaints, the Museum will be transforming the five-acre garden into a hub for urban wildlife, as part of a national campaign to encourage people to help nature on their doorsteps.
Experience the thrill of skating surrounded by fairy lights nestled in frost-covered trees, with the smell of mulled wine in the air to delight parents. It really is one of those most magical times of the year.
Admission
Adult – £12.65
Child – £8.80
Family and member discounts are available.
22nd October –  16th January 2022
Free Fitness Camp at London Futsal Stars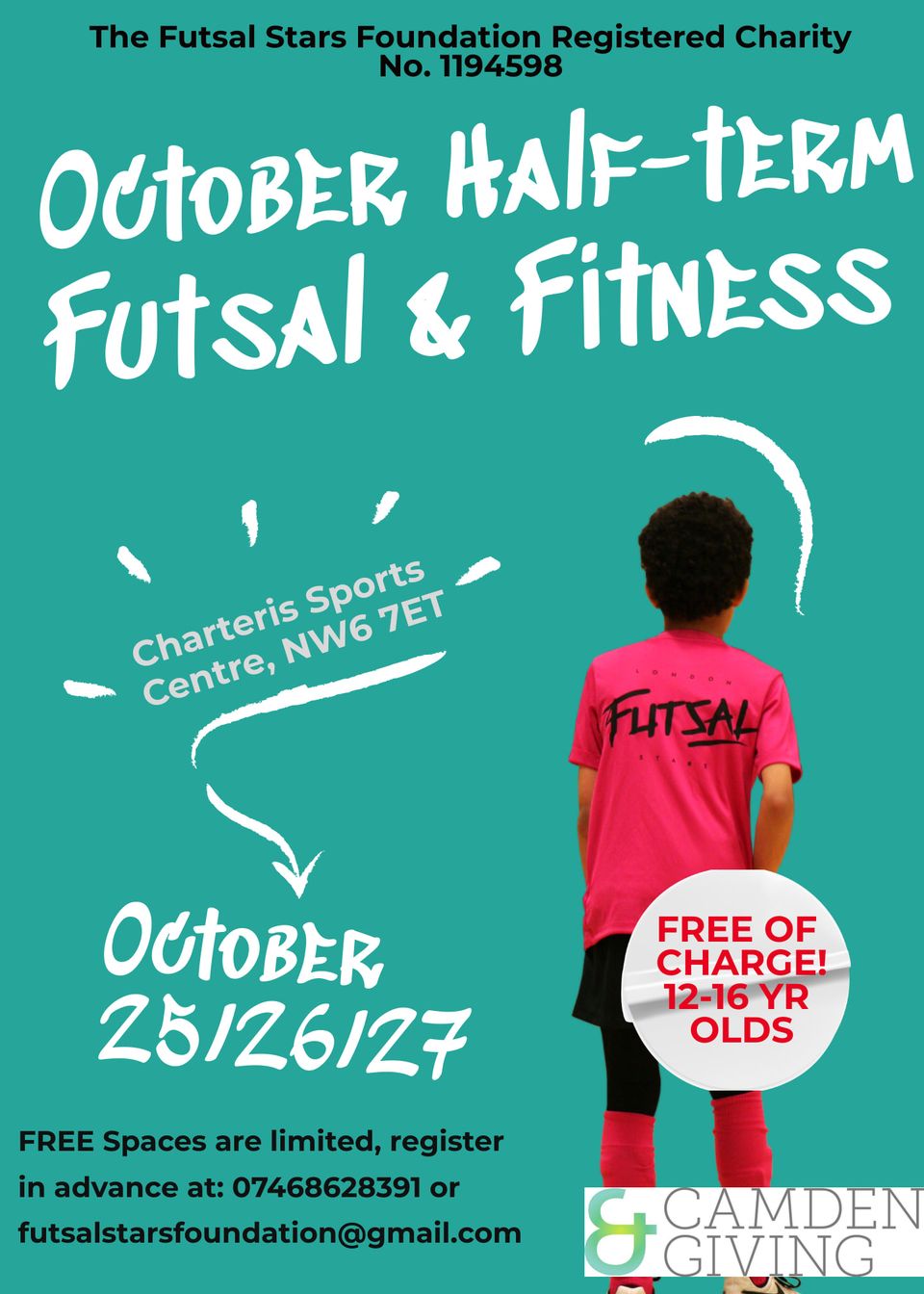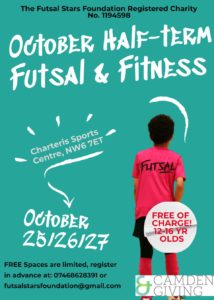 London Futsal Stars are a futsal coaching club based in North London, running a variety of different football classes and events for all abilities (4-15 years old).
Sign your kids up fast for the free football / futsal camp at Charteris Sports Centre near the Camden / Kilburn area. A perfect run of indoor activities for football fanatics and fifa champions that doesn't break the bank…
Also see London Futsal Stars' Bambino Camp for 2 – 5 year olds during the half-term which includes multi-sports, yoga, games and arts and crafts.  £40 per day / £110 per 3 days plus siblings get a discount!
Peppa Pig Afternoon Tea Experience
All aboard the Peppa Pig Express – where the best dressed family win a big prize. Brigit's Bakery and Entertainment One's Peppa Pig have worked in collaboration to create the Peppa Pig Afternoon Tea Bus Tour. The bus will take your kids to see some of the most famous London landmarks including Big Ben, The Houses of Parliament, Westminster Abbey, Hyde Park, St Paul's Cathedral, Borough Market and much more!
Talented chefs have created a special Halloween themed menu to delight kids and grown-ups, with gluten-free and vegetarian options available. Munch on Madame Gazelle's Scary Veggie Crudité & Breadsticks with hummus or try George's Mischievous Pumpkin Pie. Each table comes with a built in tablet providing families with a Peppa Pig guided animation of the London tour along with sing-a-long songs as well as an Activity Book full of fun things to colour and do along the journey, that they can take home and keep. What more could your little piggies want!
Admission
Adult – £45
Child (2+) – £35
Running Time: 90 mins
R22nd – 31st October
Halloween at Battersea Power Station
Who knew that Battersea Power Station would become a Halloween hot spot this year?! The London attraction is hosting some amazing family-friendly events daily, so be sure to head down there with the kids this half-term.
For your chance to win 4 x tickets to a movie of your choice at The Cinema In The Arches plus two signed copies of 'Ghostcloud', embark on the virtual Halloween Hunt (if you dare). The Spooky Maze is open from 10am-6pm as well as the opportunity to listen to some spooky stories and have a go at some thriller dance moves! Don't forget to tag @KidRated and @BatterseaPwrStn in all your photos and videos.
All half term
Tiny Tea at Bluebird
With Half Term just around the corner, Tiny Tea is making a come-back! The perfect treat to while away the afternoon and keep the children occupied. Head over to Bluebird Chelsea (Made-In-Chelsea fans will know) for Afternoon Tea but for. kids, including some of their favourite tea-time treats such as homemade Strawberry Jammy Dodgers and Malteser milkshakes!
*Tiny Tea is £14.95 per person including a drink for ages 3-10, 3pm – 4:30pm. There is a maximum of 6 guests per table. If you'd like to look at the menu beforehand, click here.
28th- 31st October
Sixes Social Cricket Club
Sixes Cricket Club is the perfect place to let your kids socialise while playing sport. Located in Fulham and Fitzrovia, each venue is a place to play cricket and eat delicious food. The Sixes Cricket Simulator draws on the high tech of Puttshack, taking the cricket-ing experience to a whole new level.
Great Portland St, London, W1
30 minutes = £30 (2 guests)
60 minutes = £70  (6 guests)
All half term
OUTSIDE LONDON
Pumpkin Festival at Crockford Bridge Farm
Before you rush to Tescos for a last minute pumpkin, why not honor the ocassion and take your family on a day out to Crockford Bridge Farm? Not only will you be able to pick and carve your own pumpkin freshly grown from the farm, there are many other awesome events taking place on the grounds.
Enjoy festival entertainment from the Enchanted Players Theatre Company. plus fun group activities for children and parents. There are plenty of photo opportunities, pumpkin and squash markets, halloween displays, art installations plus food trucks serving authentic handmade Neopolitan Pizza's.
Admission
Adults – £6 (+ £2 booking free)
Children go free.
*Pumpkins are not included in your entry ticket and are only available to purchase while stocks last
23rd- 31st October
Half Term Fun: Super Shields
Take part in a special event this half-term at Bath Abbey as part of Museums Week. Your kids can follow a trail to find coats of arms, then design their own shield.
Throughout Bath Abbey, you can see coats of arms dating from the 1500s to the 1900s. Some are painted stone in the fan-vaulting (ceiling), some are stained glass windows and others are carved into marble monuments on the walls. The reasons for having a coat of arms were to identify yourself  during battles, record your personal or family history and show off your achievements to others. The choice of shield shape and patterns was important to show others your values and life story. Your kids can create and learn about history and themselves, allowing a space for self-expression as they choose colours and symbols that resonate with their heritage.
Admission
Bath Abbey, 9 Kingston Buildings Bath,BA1 1LT.
11am – 3pm
Donation only.
23rd October
The Haunted Castle at Warwick Castle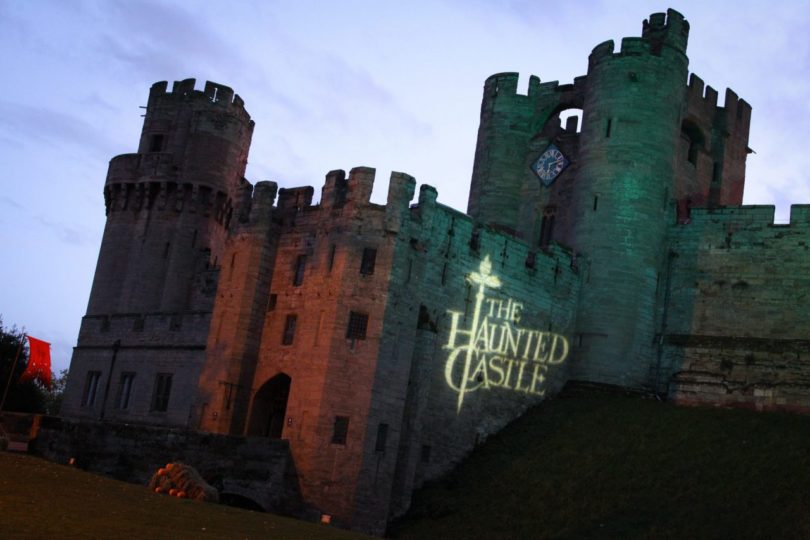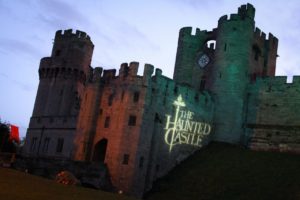 With over 20 Halloween attractions, including brand new attractions, returning shows and much-loved Halloween roaming characters, Warwick Castle has a range of spooktacular experiences for a fantastic family day out. From marvelling at the Witches of Warwick as they concoct powerful potions  to discovering the gruesome truth of history in the Horrible Histories® Maze (including the new for 2021 Vile Victorians) and exploring the Haunted Hollows, there is so much to enjoy this Halloween.
The fun doesn't stop there though: Young sorcerers will have the opportunity to attend the new Witches and Wizard Schools where they will learn how to cast spells and discover secret potions, whilst the braver ones will learn to defend the Castle grounds from invading trolls at Troll Hunter School. Join the ghosts, ghouls, wizards and witches of Warwick Castle and prepare for a Halloween brimming with spooky tales and family-friendly frights.
£26 per person
Your ticket includes:
Entry into The Haunted Castle (excluding the Castle Dungeon)
Access to all our daily shows, tours and attractions
Pier Pressure Escape Rooms, Brighton
A race against the clock to solve puzzles and complete an objective.
This is one is perfect for the older kids and teens of the family. You will have 60 minutes to solve a series of connected puzzles that can require all sorts of skills, such as logical thinking, observation, navigating, quick reactions, word association, colour identification, communication or simply counting the number of ladybirds on a teapot for the younger ones.
A bit like a cross between The Crystal Maze and a treasure hunt, escape rooms are a whirlwind medley of excitement, tension and thrill that will challenge and excite – a brilliant activity to fill your family day out outside London. This is a great bonding experience – you and your team are in it together in victory or defeat! (They are known as escape rooms but rest assured, you are never physically locked in the room and can step out any time you like just in case there's a baby crying or parents tthemselves feel a little claustrophobic…the clock tick-tocks on though!)
Admission
Family tickets for £110 (4 people)
All Half Term
Lightpool Festival, Blackpool
Visit Blackpool's award-winning free and fabulous Lightpool Festival this Autumn.
This amazing programme is full of light-base art installations, parades, lasers, stunning live performances, 3D projection shows and family-friendly activities including lantern making, silent discos, art trials and a digital playground. This modern and high-tech festival is located at different venues around the city, ensuring your family explore the streets of Blackpool as well as following the festival's shining lights.
Admission
Free entry for all. *The Festival does not require booking although some venues may have limited capacity. 
15-30th October