This Weekend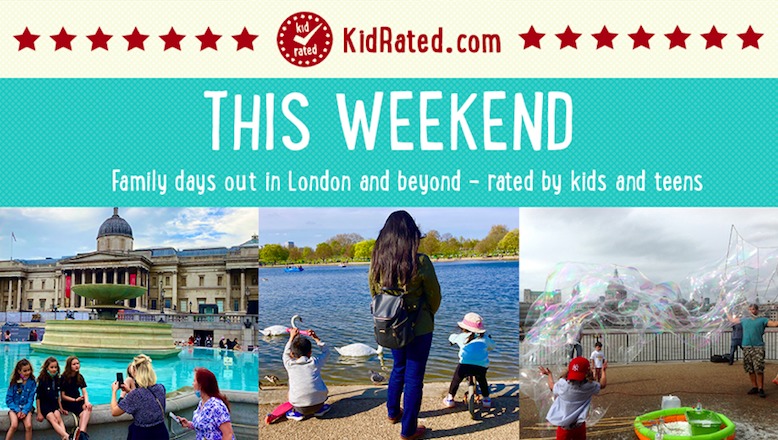 Here are our top picks for the upcoming weekend – your perfect itinerary for the little ones, moody teenagers, active kids and even parents and guardians! There is something here for the whole family, so no-one feels left out over the two-day break.
And….don't forget to Sign Up for our weekly Newsletter. Click here or the tile below for the latest issue.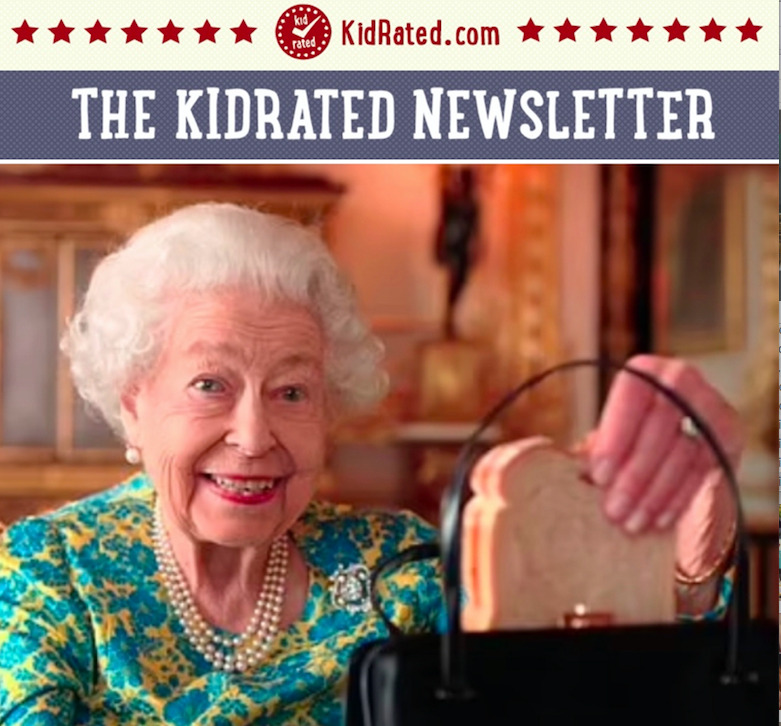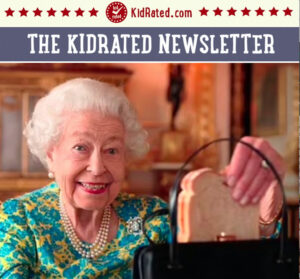 FOR ACTIVE KIDS
QUEENS skate dine bowl, Queensway
Love ice skating? Love ten pin bowling? QUEENS skate dine bowl in Queensway has both! Situated in the heart of London, QUEENS calls itself The Grandaddy of Skating and Bowling as it's been in this location in some form or other for over 30 years. With food and drink by MEATliquor it can honestly boast it's London's biggest 'one stop fun shop'.
There is individual booth seating dedicated to each lane, start of the art kit, neon lights, super-safe ball returns plus VIP Lanes for grown-ups who may want to enjoy a drink with their game, whilst the younger ones are playing. Meanwhile in the same venue they have London's only all-year round ice rink with enough space to cater for the beginners right up to pro standard.
Off- Peak
Adults (13+) : £8.95
Kids (12 and under): £8.00
FOR OLDER KIDS AND TEENS
DNA VR
Welcome to DNA VR, London's First Virtual Reality arcade. Get ready to take you and your family on a journey through incredible worlds in this reality and beyond – whether it's the terror of a zombie apocalypse, the mystery of the ocean deep, or the secrets of outer space. The only limit is your imagination.
An expert VR Master personally runs your session, providing a full safety and information briefing beforehand, as well as talking technophobe parents through all the game set up and any issues throughout. While there are no strict age limits at DNA VR, the size of the headset and types of games mean the experience probably suits kids over 7 years old. It may also be quite an intense experience and sometimes slightly overwhelming for younger children, but the world is in your oyster!
Use the discount code KIDRATED10 to receive a 10% off any weekday sessions, when booking directly via the DNA VR website.
FOR PARENTS
London Podcast Festival, Kings Cross
Produced by the UK's home of live podcasting, Kings Place, this brilliant festival respects the art of listening to a whole new level. London Podcast Festival is running for it's seventh year, set to celebrate the best in podcasting talent. You could be a member of the live audience and get the chance to meet your favourite podcast hosts including Adam Buxton, Two Twos, Midnight Snack with Michelle Collins, Dane Baptiste Questions Everything and The Guilty Feminist. Fancy a date night this weekend? You deserve it.
OUTSIDE THE UK
Margate
Emma Smith of The Puppini Sisters loves Margate. "My partner is from Herne Bay so I would say that entire area really – Broadstairs, Ramsgate etc. There are stunning little places popping up there left, right and centre and I can vouch for an amazing little fish restaurant called Angela's of Margate, which has a blackboard menu and serves the local catch. Plus there's a lovely wine bar next door called Little Swift. The beach nearby is gorgeous so it's the perfect little Soho on Sea."
FOR FOODIES
Dishoom, Kensington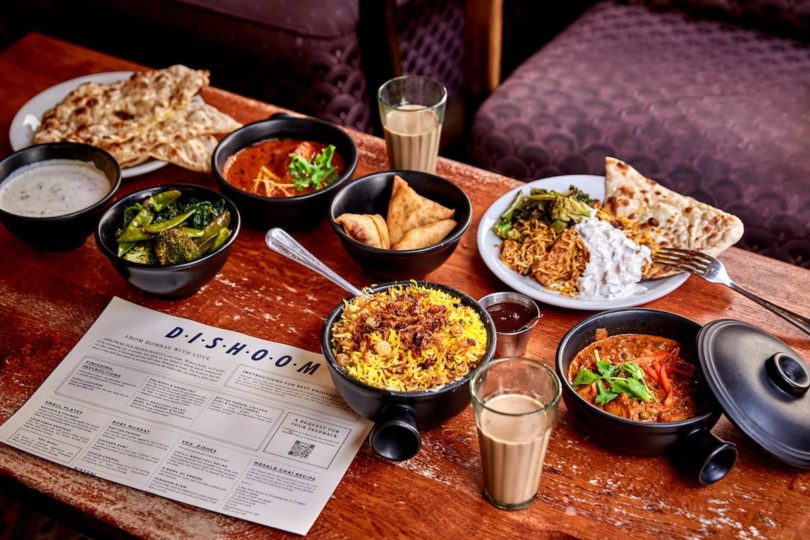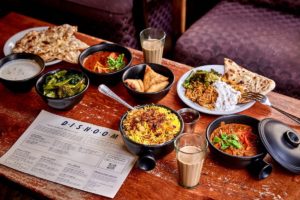 Just off Kensington High Street, you will find the spot for the most in-demand table in London. The global styles of Art Deco and Jazz entered Bombay in the 30s and have now been reborn in the form of Dishoom. There are small plates appropriate for fussy eaters and lassis for a treat. You can get the family to dress up for the evening and act as if you are in a Wes Anderson movie to match the decor.
Looking for teen-friendly restaurants in London, perfect for a birthday or a family treat? Look no further.
FOR SHOPPERS
The Design Museum
The extensive collection at the Design Museum's gift shop is impressive and fun. There are gifts for architects, adventurers, photographers, fashion designers, food lovers and anyone creative. The Design Museum Shop also believes design can make a big difference in combating waste and has taken steps to reduce its contribution to the problem, starting with a curated selection of products for The Waste Age Exhibition range, including funky t-shirts and unusual earrings. Before browsing, be sure to visit the new exhibition Amy: Beyond The Stage and buy a poster to remember Amy's legacy on your way out.
Take a scroll around London's best gift shops, bookshops and museum stores with all the pressies your kids could dream of.
"Co-curated by one of the first cameramen of grime, Roony 'RiskyRoadz' Keefe, Grime Stories: from the corner to the mainstream is a brand new, free display that explores the history of grime in East London and the community at its heart." — The Museum of London
It feels like a revolutionary moment to have early footage of Grime and rap videos hanging on The Museum of London walls. From grime pioneer Jammer's basement, an iconic birthplace of one of the most important battle platforms in the UK music scene, to films and footage celebrating grime's story of Black and working class ingenuity, teens and older kids will love this small but brilliantly visual experience (Harry Kane: I want to play football exhibition upstairs if you are feeling super patriotic). You will leave feeling inspired and with the awareness that making music can always be a form of political resistance. Pay your respects to the people who birthed the UK grime scene, from council estates and pirate radio stations in East London to the global sphere.
FREE ENTRY
FILMS OF THE WEEK
To Stream
Whiplash (15) – Available on Amazon Prime
Whiplash is a 2014 drama film starring Miles Teller and J.K. Simmons featuring music by Justin Hurwitz (La La Land). Andrew Neiman (Teller) is an ambitious young jazz drummer, in pursuit of rising to the top of his elite music conservatory. Terence Fletcher (Simmons), an instructor known for his terrifying teaching methods, discovers Andrew and transfers the aspiring drummer into the top jazz ensemble, forever changing the young man's life.
Simmons won best supporting actor for his performance in this film as he is an absolutely brutal instructor as good as Sergeant Hartman from Full Metal Jacket! Whiplash is a sharp and cleverly written film, and somewhat unconventional in its exploration of themes and ideas around romance, obsession, and the nature of abuse. The movie is great fun, but it also poses some legitimately thought-provoking moral questions. It features strong language.
Want to browse other Great Films for Older Kids and Teens?
To Watch
Top Gun: Maverick (2022)
Tom Cruise's Pete 'Maverick' Mitchell is back in a follow-up that will excite every Top Gun superfan. Training a detachment of graduates for a special assignment, Maverick must confront the ghosts of his past and his deepest fears, culminating in a mission that demands the ultimate sacrifice from those who choose to fly it.