February Half Term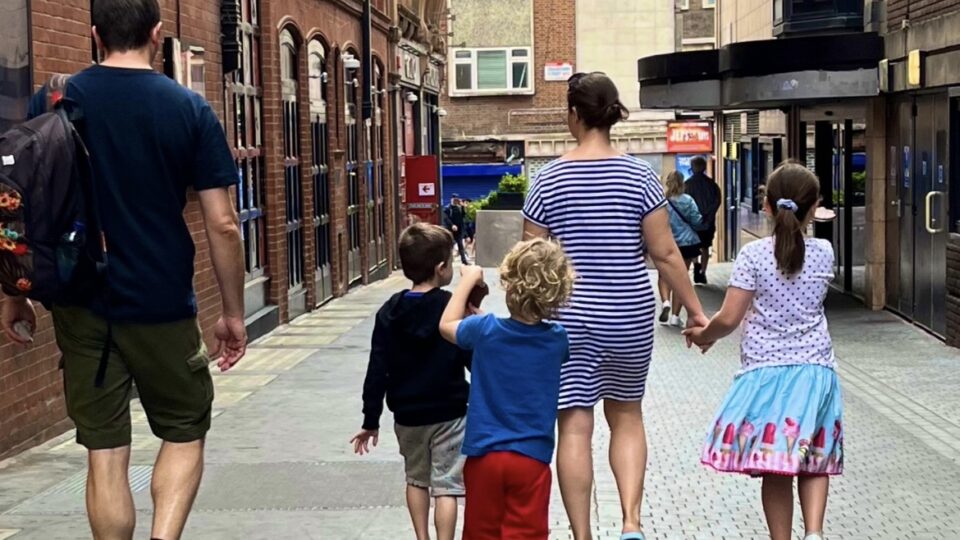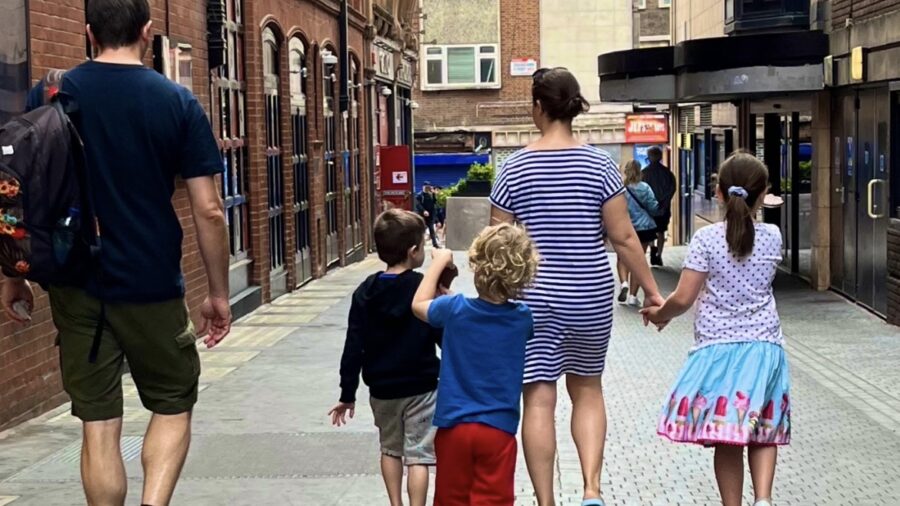 February half term is finally here. But what to do? Here are some ideas for families planning that all important day out in London.
Top Picks
This year the Imagine Children's Festival is celebrating its 21st birthday. As usual, this mix of family-oriented shows and workshops, play experiences and exhibitions, music, art and literature will keep your youngsters busy right up until February 18th.
Big name celebs include 'How To Train Your Dragon' author Cressida Cowell and Michael Rosen of 'We're Going On a Bear Hunt' fame.
There are loads of free activities for the under-12s ranging from adventure trails around the Southbank to a daytime rave with DJ Archie.
Other highlights include Carol Ann Duffy's dance-theatre retelling of Rapunzel to a new stage version of Michael Foreman's eco-yarn 'Dinosaurs and All That Rubbish'.
Adults can also get in on the fun as well via  'Intergenerational Game' or some wellness yoga at the 'Wellbeing Wind Down'.
Find the full schedule on the Southbank Centre website.
8th – 18th February
---
MUSEUMS & ATTRACTIONS
Museum of London Docklands
Take part in a round-up of rejuvenating wellness activities ranging from mindful art sessions, to guided meditation, family yoga and sensory object handling – all for free.
Other exhibitions include The Story of Water; The Great Fire of London; London's Black History, London's LGBTQ+ History and Executions – which includes Charles I'd famous vest.
If you're a fan of the BBC series Dodger then you'll be very pleased to hear that the museum currently has a Dodger family trail that transports you to the world of the beloved Charles Dickens novel. From 11 Feb
Vets in Action at ZSL London Zoo
This half-term ZSL London Zoo is including a programme of activities called Vets in Action, which lets kids get a taster of the work done by the zoo's vets.
It all takes place in a recreation of the vet centre, with soft toys waiting to be examine and then operated on. There are also demonstrations and talks about keeping the animals healthy throughout the week.
11th – 19th February
LGBTQ+ History Month is the focus of the National Maritime Museum's February Half Term activities in Greenwich.
The programme includes a workshop where you can construct your own hat to show your identity, make a rainbow fish inspired by the Pride flag, and a focus on heroes from the LGBTQ+ maritime community.
Free 12th – 18th February
Wonderlab at The Science Museum
Wonderlab is a permanent exhibition at The Science Museum. It's hands-on, extremely interactive and has the feel and fun of an educational playground.
Kids will love getting stuck into all it has to offer and highlights include an explosive chemistry bar, daily shows and demonstrations.
Day Passes from – £9 / Annual Passes from £14
Recommended Ages (7-16)
London Transport Museum celebrates the Underground turning 160, with a programme of February half term events on the theme of Making Connections, included in the museum ticket price.
Activities feature a giant game of Connect 4, a puzzle trail through the galleries, and a chance to add your message to the #LoveTheTube wall — on top of the museum's usual exhibits. 11-19 February
11th – 19th February
Guided Walking Tour with Dan Mudford
Daniel Mudford is a fully-qualified Blue Badge Guide, which means he's trained to offer the best in value, knowledge and professionalis on his walking tours around London. If the weather permits, it's about time you took the whole family on fun, friendly and fascinating walk to appericiate our city. Dan is also a London-based artist and brilliant tour guide with an avid background in music and film.
"I have lived in London for 30 years and it still surprises and excites me, and I look forward to sharing my expertise and enthusiasm with you when you visit. Together we can explore the incredible variety London has to offer: from the Royal majesty of The Tower of London and Westminster Abbey to the futuristic skyline of the City of London's architecture to the funky back streets and hidden alleyways of Soho, Shoreditch, Legal London and beyond"
THE ARTS
Matilda the Musical
Matilda The Musical is the multi-award winning musical from the Royal Shakespeare Company, inspired by the beloved book by Roald Dahl. It has scooped over 99 international awards, including 24 for Best Musical and continues continues to delight both tourists and UK visitors to London.
With original songs by Tim Minchin, Matilda The Musical tells the story of an extraordinary little girl with a vivid imagination and a sharp mind. If your kids love the classic 1996 film, then they'll love this. Perfect for kids and teenagers and you can save money if you book Tickets with us.
Admission
Cambridge Theatre, Seven Dials, London
 Frozen The Musical
A critically acclaimed production in London's legendary Theatre Royal Drury Lane. Disney's FROZEN boasts incredible special effects, jaw-dropping scenery, and all the songs your little ones know and love. You'll definitely know  one of them as well but we'll let that go for now.
Admission
Theatre Royal Drury Lane, Covent Garden, London
Tickets from £20 – £59.50 with a limited number of £20 day seats will be released at 10am on performance days
Family Events at Shakespeare's Globe
Shakespeare's Globe is always a win for families – a bit of culture and a lot of fun. The Family Globe Theatre Guided Tour runs all year round and the Storytelling sessions are fantastic as actors bring Shakespeare's characters to life with a high energy reading of the text.
What's great about this attraction is they separate the age groups in the workshops (5 to 8 & 9 to 12 years old). So older kids don't have to be grouped  with their younger siblings.
Make sure you book your tickets via KidRated for the best prices.
Kiln Theatre, Kilburn
Originally known as 'The Tricycle', The Kiln Theatre focuses on bringing new voices to the mainstream. Located in Brent, the most culturally diverse borough in London, this venue has an international vision that inspires people from all walks of life to get involved.
Why we love it
You can grab a Kiln Card for great family discounts. For only £40 per year, you'll receive six free tickets to regular cinema screenings, 10% discount on full price items at the bar and priority booking for productions, special events and Q&As.
Why your kids will love it
The Kiln Theatre has some incredible FREE opportunities for kids and teens, including weekly sessions for artists aged 7-11 and 12-15 who live or go to school in North West London. Plus there are free playwriting workshops for older teens (participants must be 16+ and live, learn or earn in North West London).
Essential info
Kiln Theatre & Cinema has been voted one of the Top Ten Most Accessible Venues in West London by the Octavia Foundation. The Theatre offers at least three wheelchair seats for any performance plus guide / service dogs are always welcome.
Queens Skate Dine Bowl
Love ice skating? Love 10 pin bowling? QUEENS skate dine bowl in Notting Hill has both!
With food and drink sorted by MEATliquor, this venue can honestly boast that it is London's biggest 'one stop fun shop'. Whether it's bowling, ice skating, or karaoke, everyone will leave having had fun, fun, fun. For those that want to take skating more seriously, there are private lessons on offer. Check their website for further information.
Combine a Trip to Sea Life London Aquarium with Shrek's Adventure
Dive in to SEA LIFE London Aquarium this February Half Term and discover an amazing world of water under London!
From GIANT Sand Tiger Sharks to the smallest clownfish, the Aquarium has something for everyone.
Start your journey in the Atlantic oceans zone where you'll come face to fin with the resident local heroes. Then head deeper to discover the secrets of the reef. And make sure you visit everyone's favourite colony of lovable Gentoo penguins in our Polar zone!
Ensure your trip is an educational one by listening to one of the keeper talks in the penguin, rainforest, ocean, and shark zones across the day!
And don't forget you that once you've completed your visit, head next door for a fairy-tale experience at Shrek's Adventure! London. Visit both attractions and save. Online from £50 for adults.
Cutty Sark – All Hands On Deck
Delve into the fascinating history of Cutty Sark – the record-breaking tea clipper which travelled the globe and visited every major world port.
Not only is the ship a great place to visit but you can combine it with a trip to Greenwich via a Uber boat and really make a day of it.
Back to the Cutty Sark though, and with a host of interactive games, character actors, displays, family-friendly performances, hands-on exhibit, interactive activities and of course the legendary Cutty Sark afternoon tea, it really is a must-visit.
---
Bizzy Buddies Half term Activity Camp at Chiswick House
Bizzy Buddies Half-Term Activity Camp at Chiswick House
Billed as the ultimate indoor/outdoor playground with multisport, arts & crafts and team building for children aged 3 – 14 years, kids can participate in various sports such as football, tennis, dodgeball, archery, rugby and more!
They also have an Arts and Crafts Camp, located inside the cricket pavilion.
Everyday from 9am
Book in advance
---
Storytelling at  Discover Children's Story Centre, Stratford
Based in Stratford, East London, Discover Children's Story Centre is a place where children aged 0 – 11 and their families can enjoy playing, learning and making up stories together.
The centre is spread across different levels. Upstairs is a storytelling room where children can listen to stories throughout the day at set times.
The basement level holds exhibitions, which change every few months, centred around a particular book/series. The area is transformed into scenes from the book and children are introduced to the story before being able to explore, find, play and interact in the space before hearing the full story at the end.
There's always a host of storytellers and authors dropping in to read to the kids so check their official website for activities, timings etc.
Ages 0-11
All Half Term
Book online
---
Cypher – Coding Camps for Kids
Cypher Codes half-term camp is the perfect opportunity for your child to explore the world of coding from every angle, with new innovative projects and exciting STEM activities each day.
Camps running 10:00-16:00 daily from the 13th – 17th of February with complimentary early drop-off available upon booking to support working parents.
Plus, every kid  receives an awesome free gift when you book two or more days of camp!
Catch a film at your local cinema
With Top Gun: Maverick and Avatar: The Way of Water taking over a billion dollars at the box office, it's fair to say that the cinema is well and truly back.
Obviously all the major chains will be open like Vue; Cineworld and Odeon. But if you can go and support your local independent cinema – like ours The Lexi. Here's a guide you might find useful.
In the meantime – younger kids will enjoy check out Epic Tails; Dreambuilders and Puss in Boots: The Last Wish. Older kids will love Ant-Man and The Wasp: Quantumania; The Fabelmans and the re-released Titanic.
Finally your teens will enjoy the action adventure Planes; the scary Knock At The Cabin and the even scarier Megan. Warning: They're all certificate 15 and may cause nightmares.
All Half Term